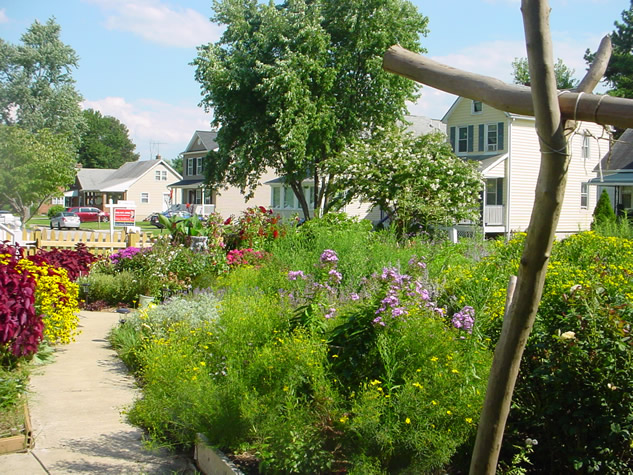 Joe Koller from Baltimore Highlands, Maryland share his one-year-old front yard garden here. Here are the plants all grown up, and up, and up!
"Attached are recent photos of the one year old garden we previously submitted in the spring. Some of the plants are much larger than we thought originally and may need to be divided in the spring. The ornamental grasses are recent additions to the west side and we are considering expanding this area with shade tolerant plants. I am open to suggestions for this area that is to the west of the blue yellow garden. We have also included several photos from different areas in our yard. My wife once said I plant jungles not gardens & I think she had a point."
Please keep sending in photos (and stories)! Whether you've never shared before or you've been featured multiple times, we want to see your garden! Email a few photos and the story behind your garden to [email protected].
Do you receive the GPOD by email yet? Sign up here!