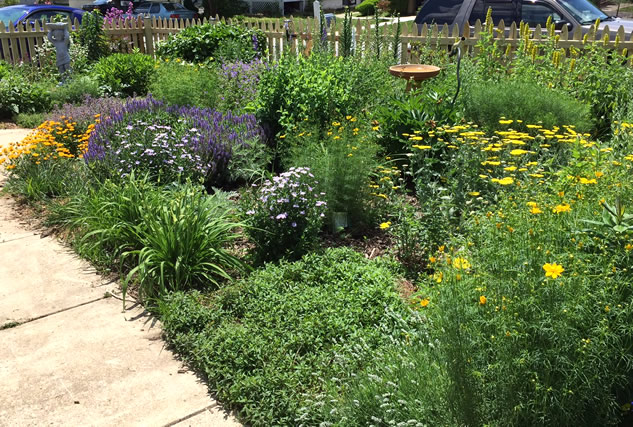 Proof that it can be done! Joe Koller from Baltimore Highlands, Maryland shows how he could build a lovely front yard garden in just one year! Nicely done Joe!
"I saw the article in Fine Gardening issue no. 122 (A Front Yard Garden in No Time) and decided to give it a try. The garden is divided by a sidewalk into 2 areas. One area is mainly red & white because that was my wife's favorite flower color combination. The 2nd area is mainly blue and yellow. Alan Summers, former owner of Carroll Gardens and local talk show host, did the design work and selected most of the plants in these gardens. The garden is filling in nicely but I did lose some plants this past winter. The area previously contained twoTulip trees that had grown too big for the area. I tilled in lots of compost before planting started in June of 2014."
Keep sending in photos, everyone! Whether you've never shared before or you've been featured multiple times, we want to see your garden! Email a few photos and the story behind your garden to [email protected].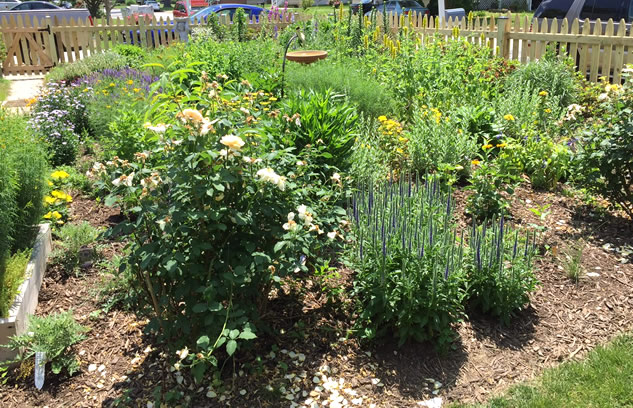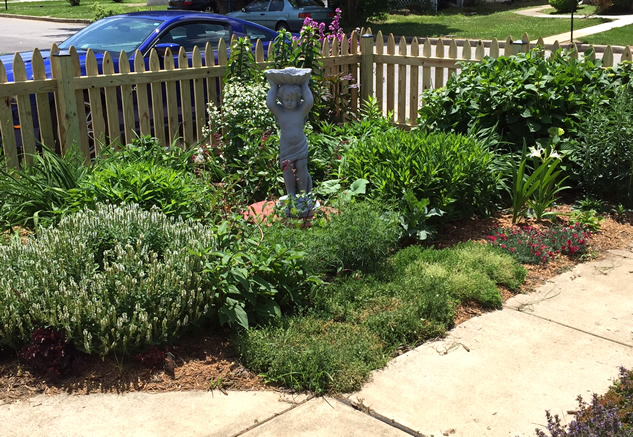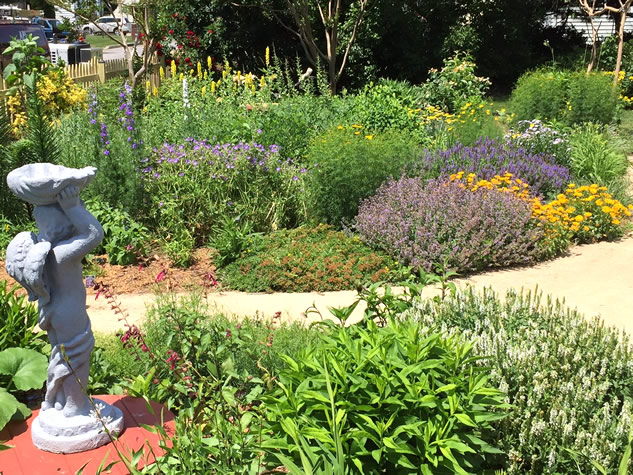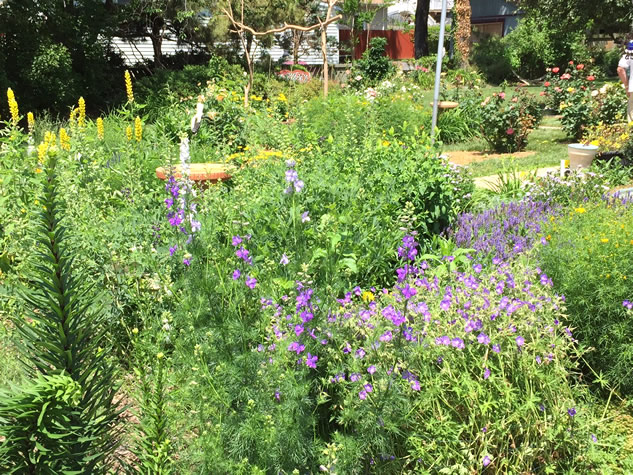 Just a little extra to share with our GPOD readers – we thought you would appreciate seeing Joe's memorial garden for his late wife, who passed away on June 5, 2013. This garden was installed by his children and grandchildren shortly after her death. Alan Summers once again was very generous with his time and helped with the design & plant selection. The section on the left is an additional area they added for his mother-in-law who passed away shortly after his wife's death. There is such healing in nature, and we truly appreciate Joe for sharing this with us.