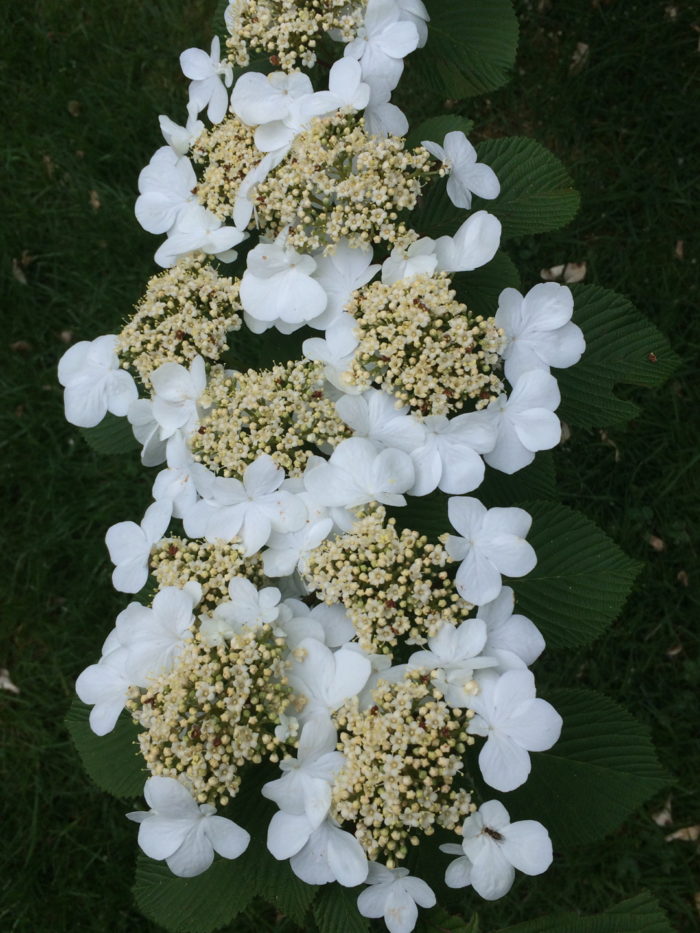 We're back for another day of enjoying spring in Barbara Cain's Boston garden.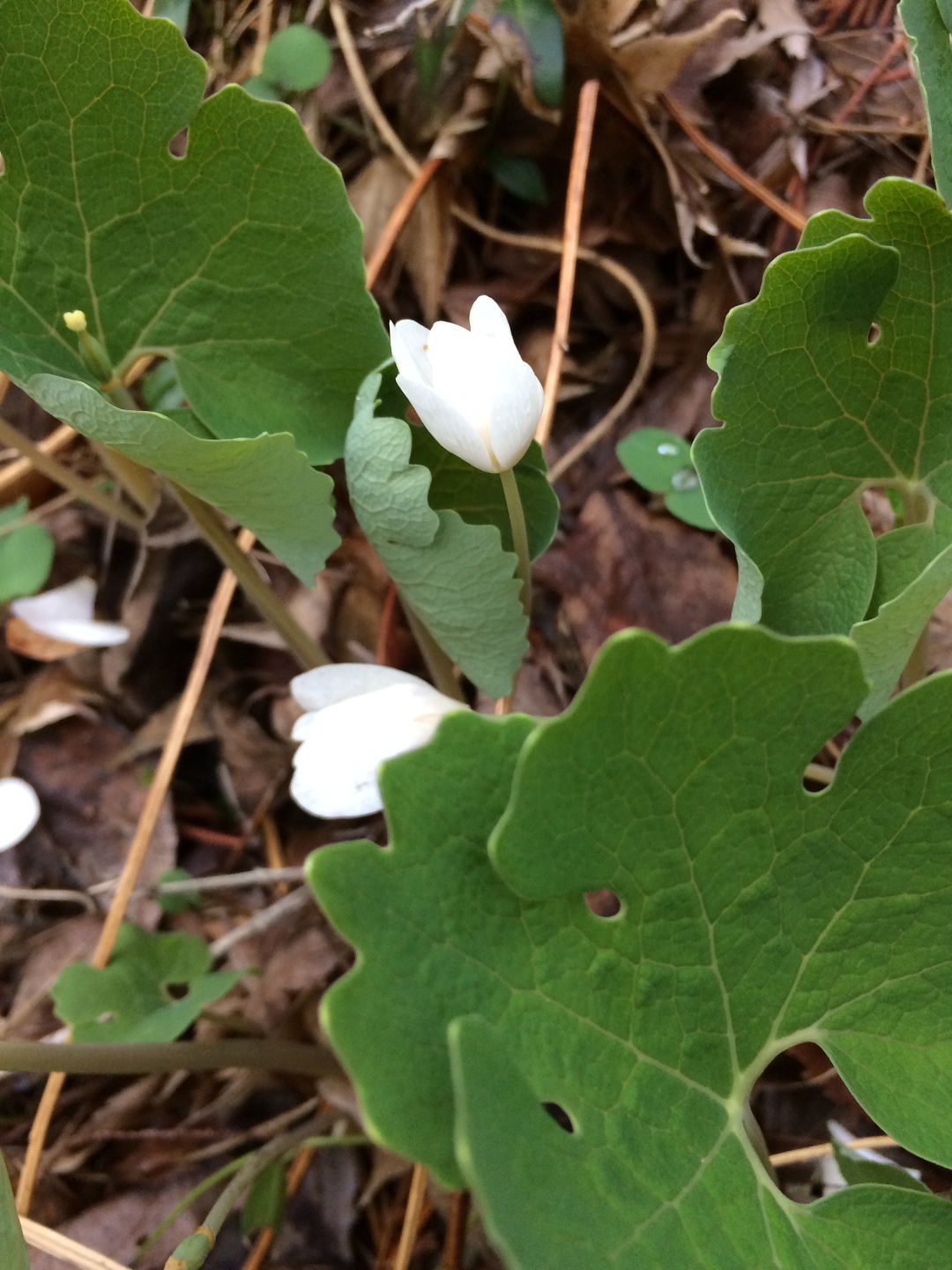 Bloodroot (Sanguinaria canadensis, Zones 3–8) is a common wildflower in the woodlands of eastern North America. The tiny white flowers are beautiful, but they only last a few days before the petals shatter.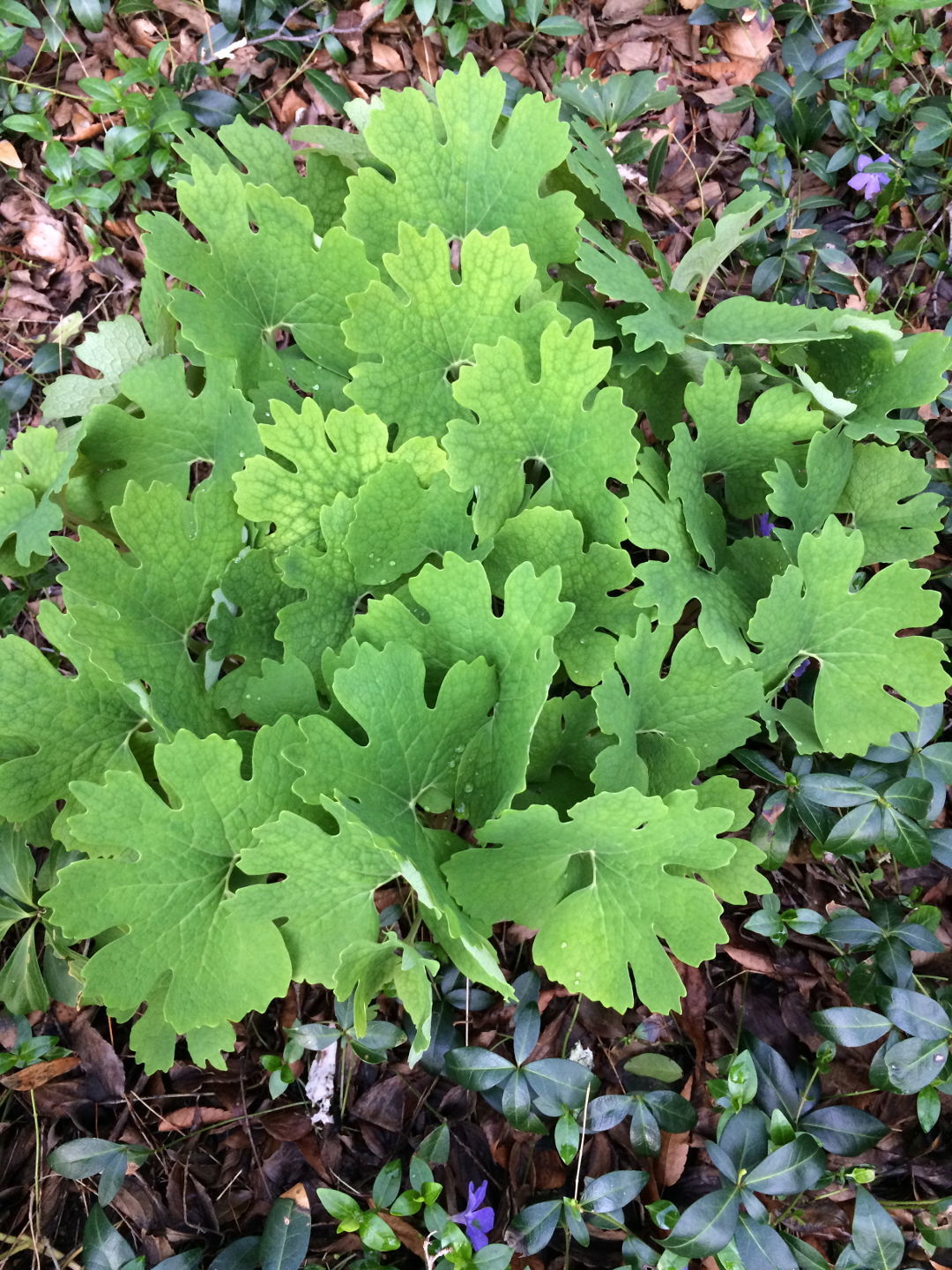 But long after the flowers have gone, the leaves of bloodroots are a beautiful addition to the garden, with each one interestingly lobed and textured. These leaves will disappear later in the summer when the plants go dormant, as this plant has adapted to grow in the spring before the leaves of the canopy have leafed out. Then it will wait out the shady summer and cold winter underground before growing and flowering again the next spring.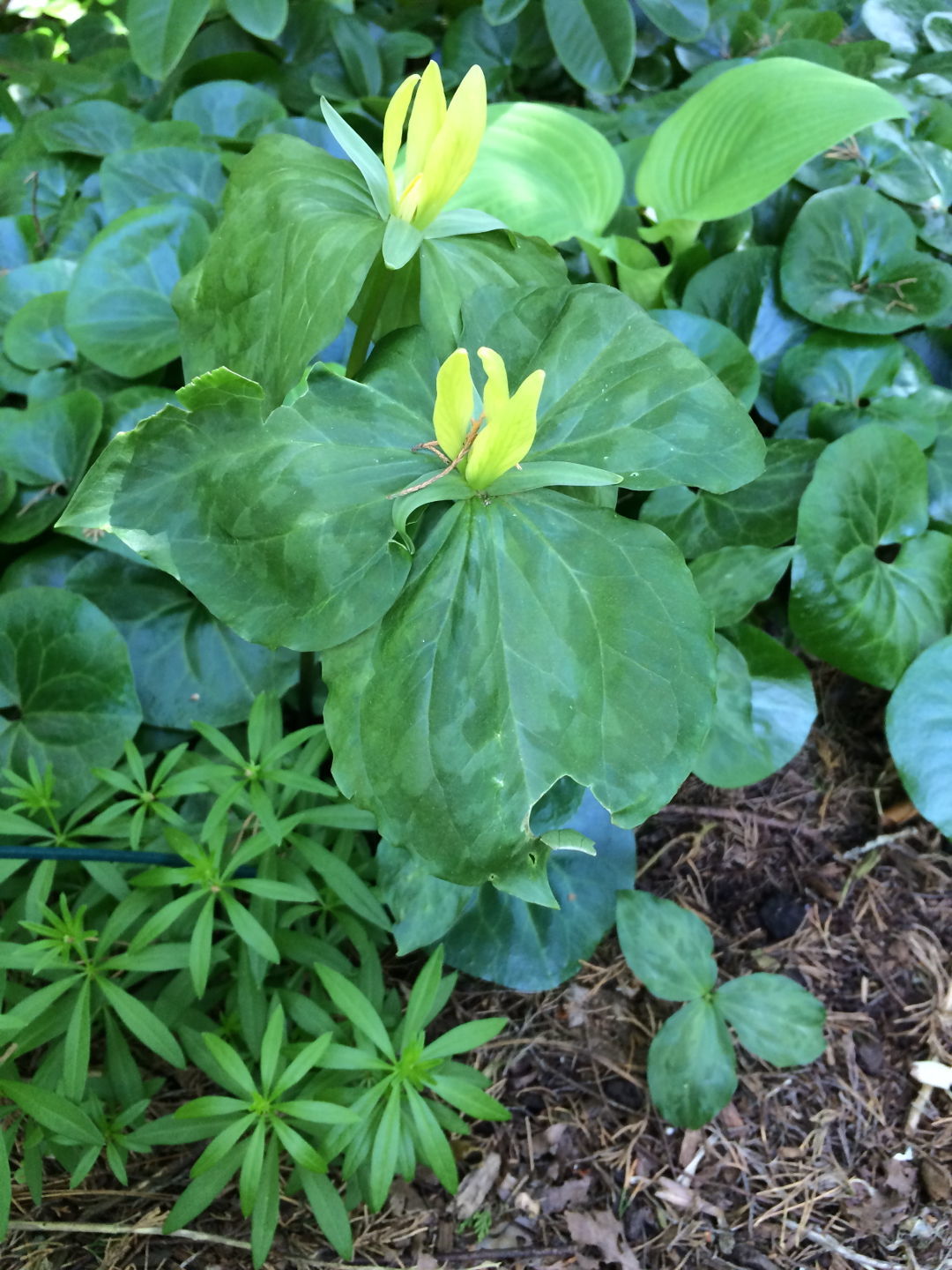 Yellow trillium (Trillium luteum, Zones 4–8) is another native wildflower, and one not nearly as commonly seen as bloodroot! It is in the group of sessile trilliums. Sessile, in botanical terms, means stemless, and it refers to the fact that the flowers of this group of trilliums are directly on top of the leaves rather than growing up on a stem above the leaves like some other trilliums. Many of the trilliums in this group have beautifully patterned leaves, and this particular species boasts the bonus of a lemony scent!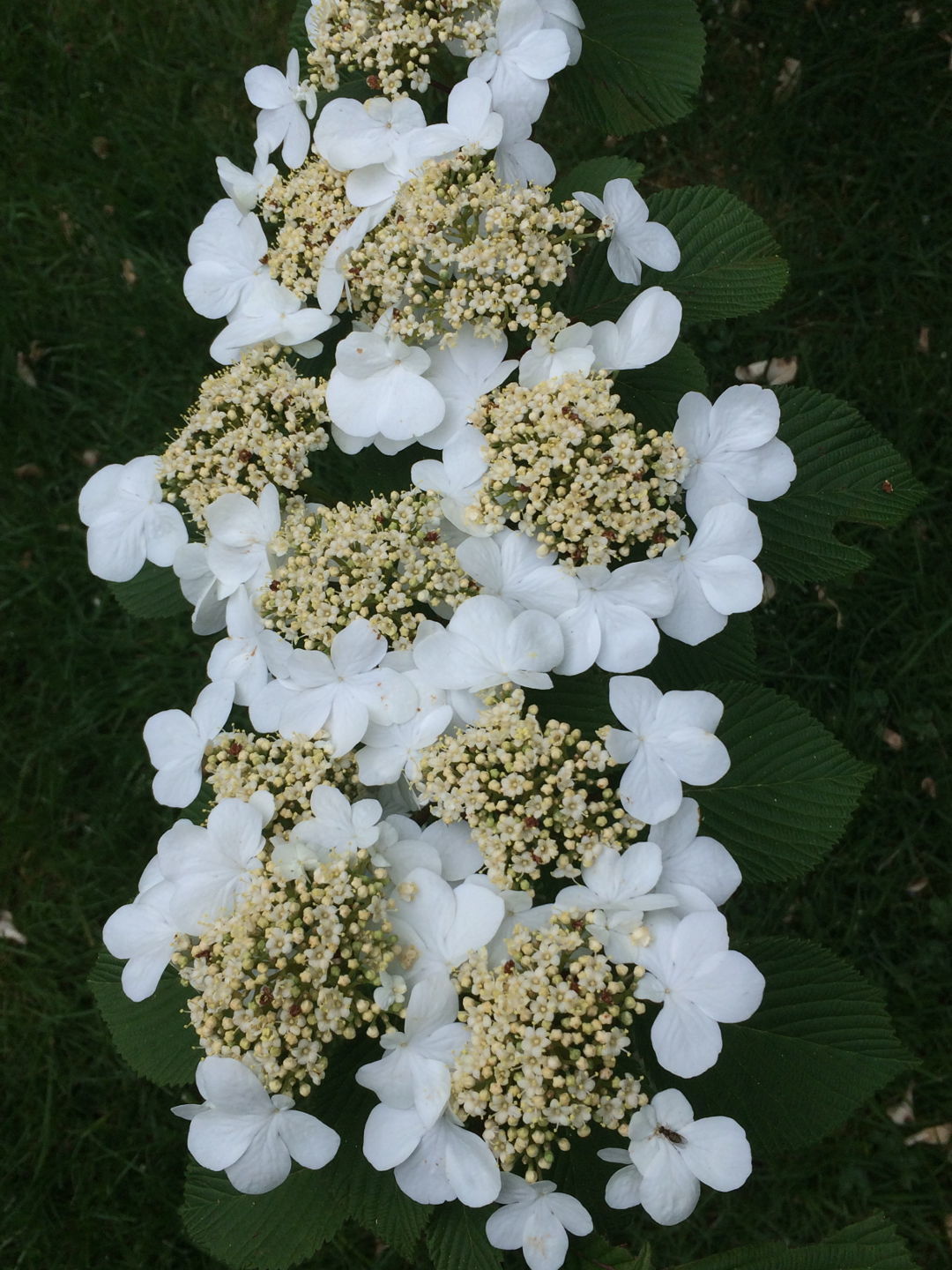 Flowers of the doublefile viburnum (Viburnum plicatum f. tomentosum Zones 5–8). Each head of flowers is made up of two types of blooms: a ring of sterile flowers with large, showy, white petals around the outside, and a big mass of much smaller fertile flowers in the middle. The showy sterile blooms attract insect pollinators to pollinate the fertile blooms in the center.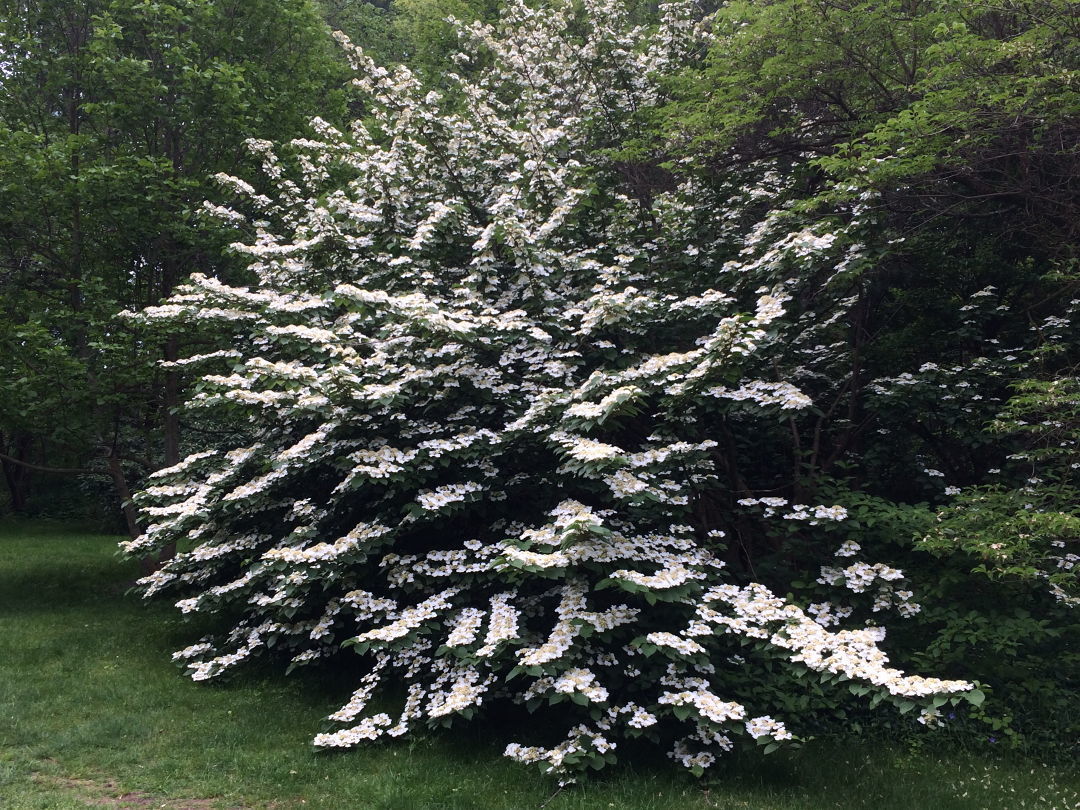 The doublefile viburnum in full bloom. This is such a beautiful shrub, with each branch dripping with flowers in the spring.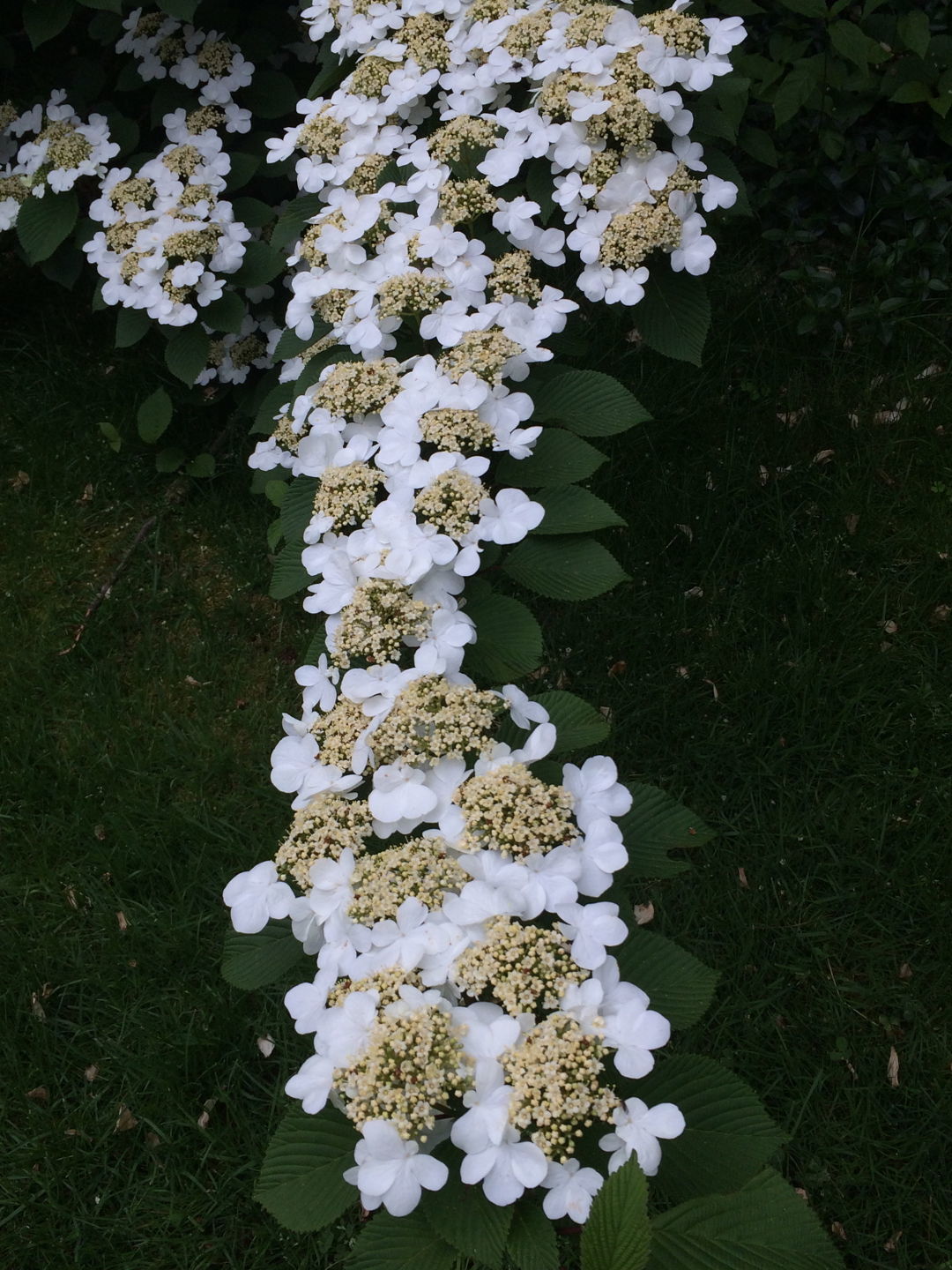 A branch of the viburnum completely covered with blooms. There are selections of this species that have all sterile flowers and so bloom in big white snowballs. Both are beautiful; which one you prefer to grow is just a matter of taste.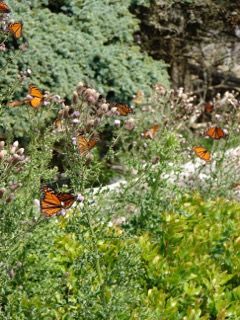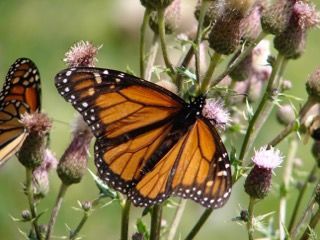 Last August, Barbara took these photos on the Isle au Haut in Maine, and I haven't had the chance to share them on the GPOD until now. Here, a whole cloud of monarch butterflies feeds on thistle flowers. If you want to enjoy monarch and other butterfly displays like this in your garden, remember to avoid using insecticides and to plant a wide diversity of mostly native plants to provide food for the caterpillars and adults.
Have a garden you'd like to share?
Have photos to share? We'd love to see your garden, a particular collection of plants you love, or a wonderful garden you had the chance to visit!
To submit, send 5-10 photos to [email protected] along with some information about the plants in the pictures and where you took the photos. We'd love to hear where you are located, how long you've been gardening, successes you are proud of, failures you learned from, hopes for the future, favorite plants, or funny stories from your garden.
If you want to send photos in separate emails to the GPOD email box that is just fine.
Have a mobile phone? Tag your photos on Facebook, Instagram or Twitter with #FineGardening!
You don't have to be a professional garden photographer – check out our garden photography tips!
Do you receive the GPOD by email yet? Sign up here.