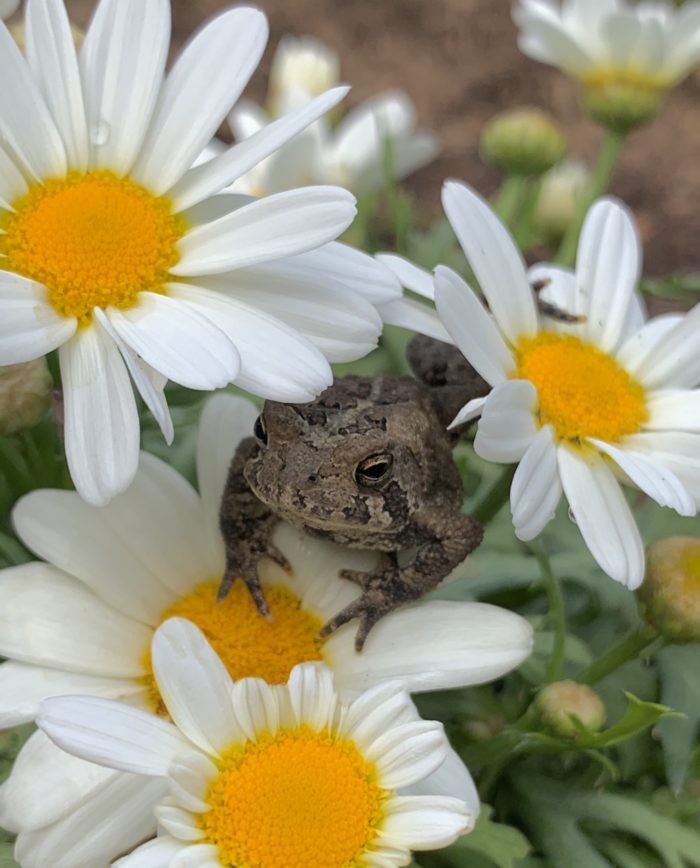 Kimberly Hennelly is sharing photos today of her garden and the various nonhuman visitors she welcomes into the space.
I wanted to share some photos of the frogs and pollinators from my backyard. I am in Zone 6 in Vernon, New Jersey. I actually plant specifically for pollinators. Bee balm (Monarda sp.), butterfly weed (Asclepiastuberosa, Zones 3–9), fennel, buddleia, echinacea, hummingbird mint (Agastache sp.), black and blue salvia (Salviaguaranitica 'Black and Blue', Zones 7–10 or as annual), etc. I grow lots and lots of flowers. I also have habitats for monarch larvae and hatch them.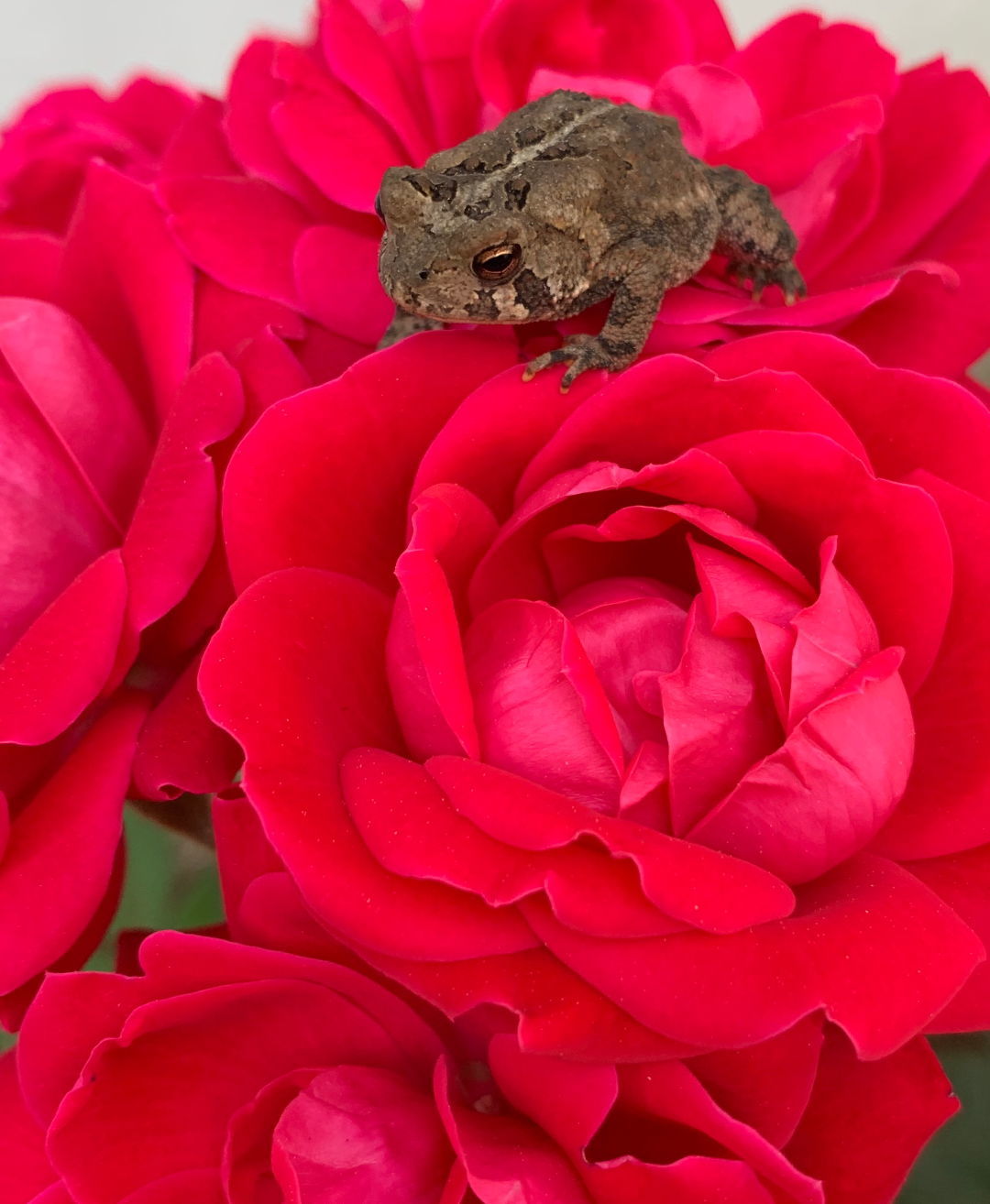 An adorable toad (I think an American toad, Anaxyrus americanus) hanging out on a group of rose blossoms. Seeing amphibians like frogs and toads in your garden is always a good sign. Not only do they have a voracious appetite for pests like slugs, but amphibians are also very sensitive to pollutants and many insecticides because they easily absorb many chemicals through their skin. So seeing amphibians in the garden is a good sign you've made a safe space for many animals to thrive.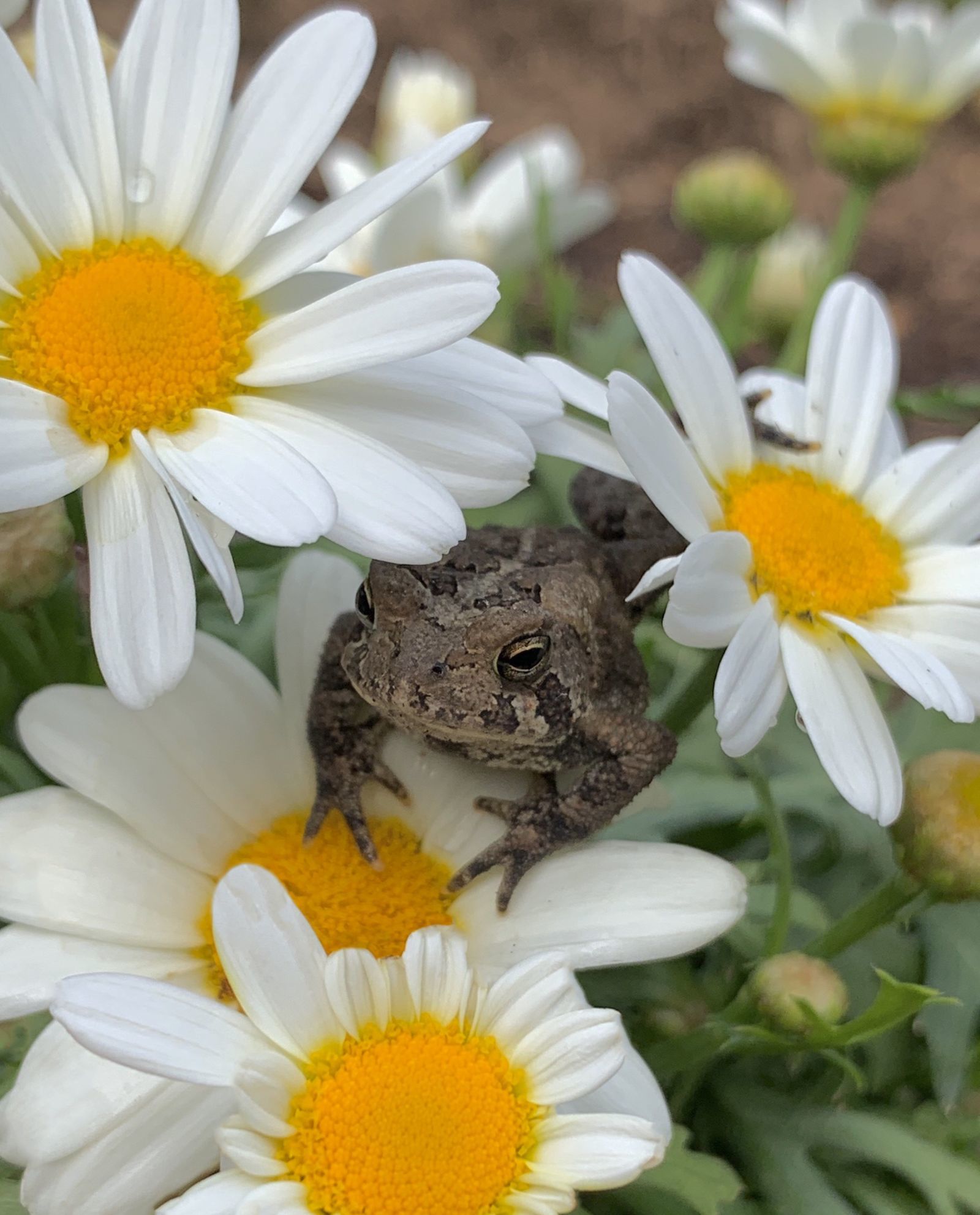 Another happy little toad, this time hanging out on some daisies. When toads first switch from tadpole to their adult form, the young toads, sometimes called toadlets, often leave the water in a large group, so you may see lots of tiny toads in the garden all at once.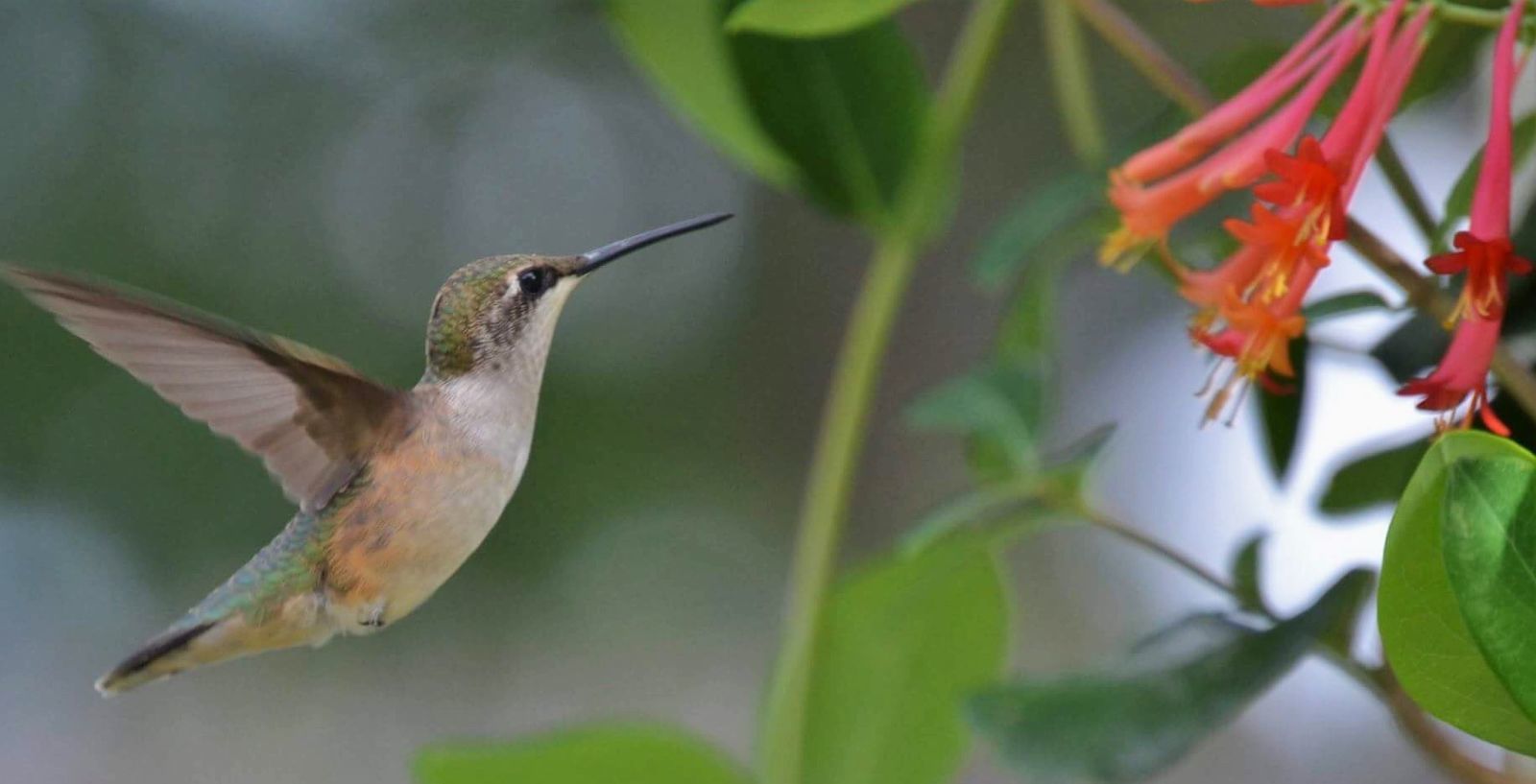 A female ruby-throated hummingbird. Plants with long, tubular, red flowers are often adapted to be pollinated by hummingbirds. But hummingbirds don't just feed on nectar; they also eat insects and spiders as a large part of their diet and an important source of protein, particularly for females preparing to lay eggs. So to keep your hummingbirds happy, provide lots of nectar, but also avoid using insecticides that will kill off the insects they, and many other birds, depend on.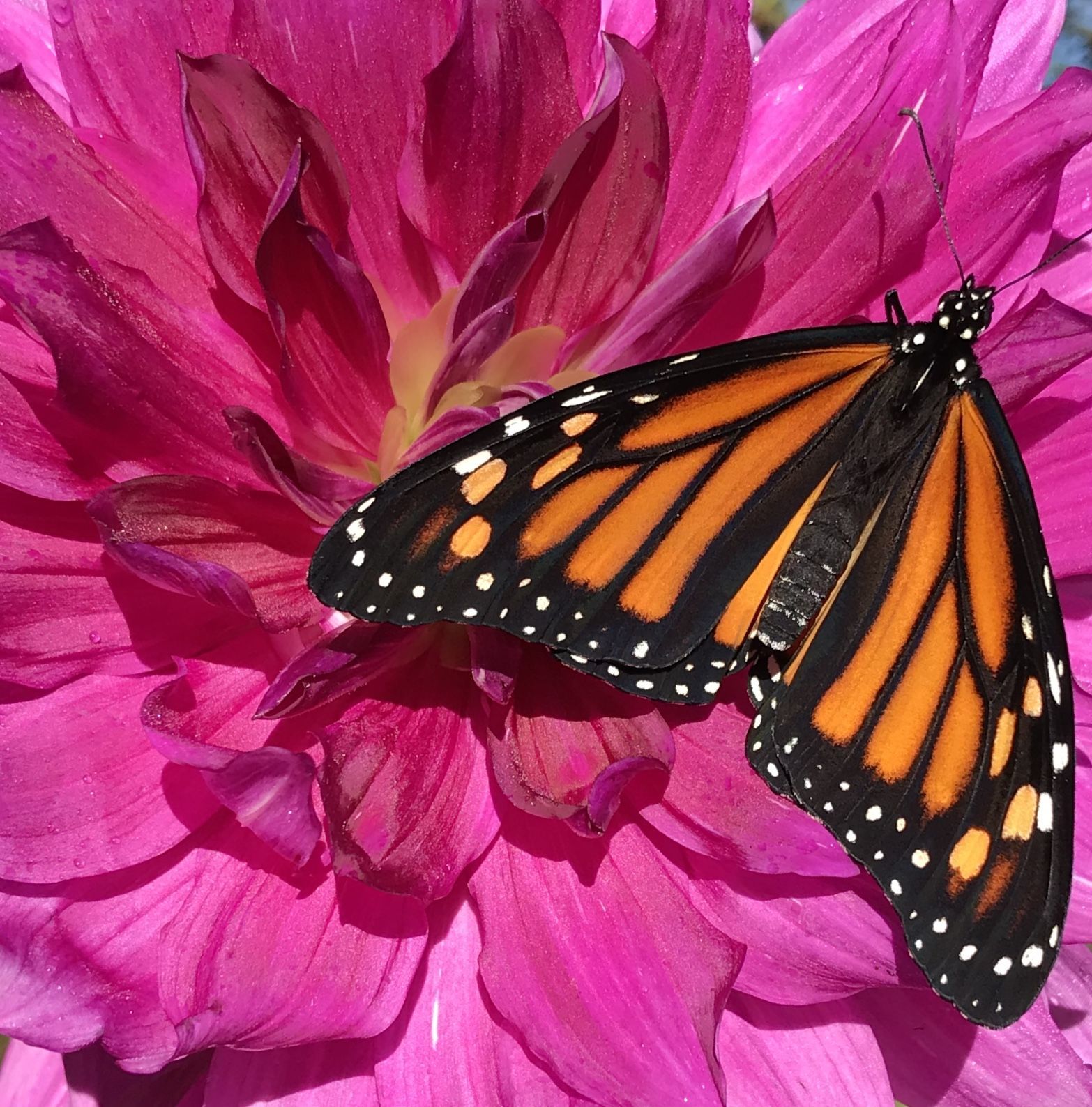 The iconic monarch butterfly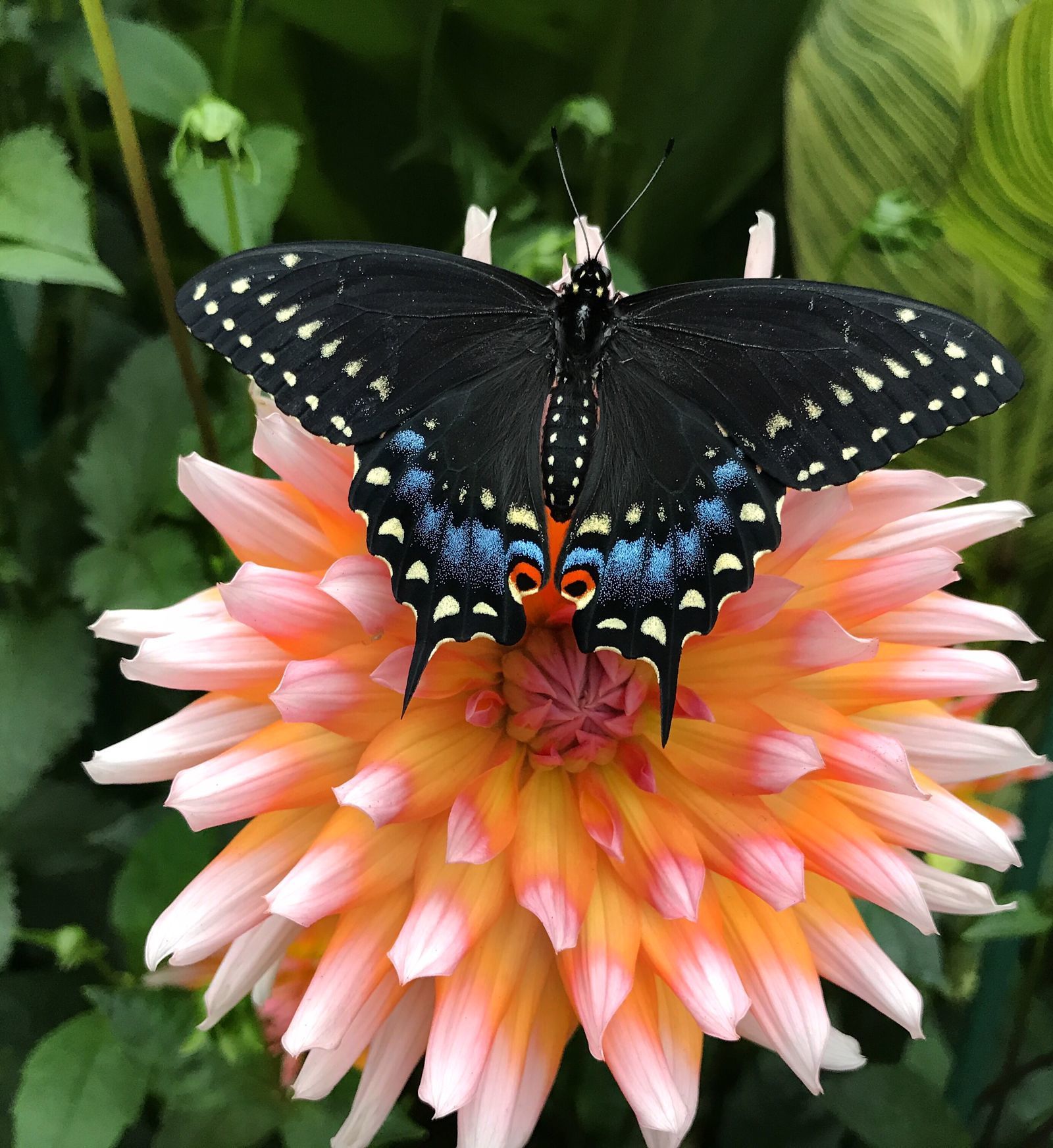 Black swallowtail butterfly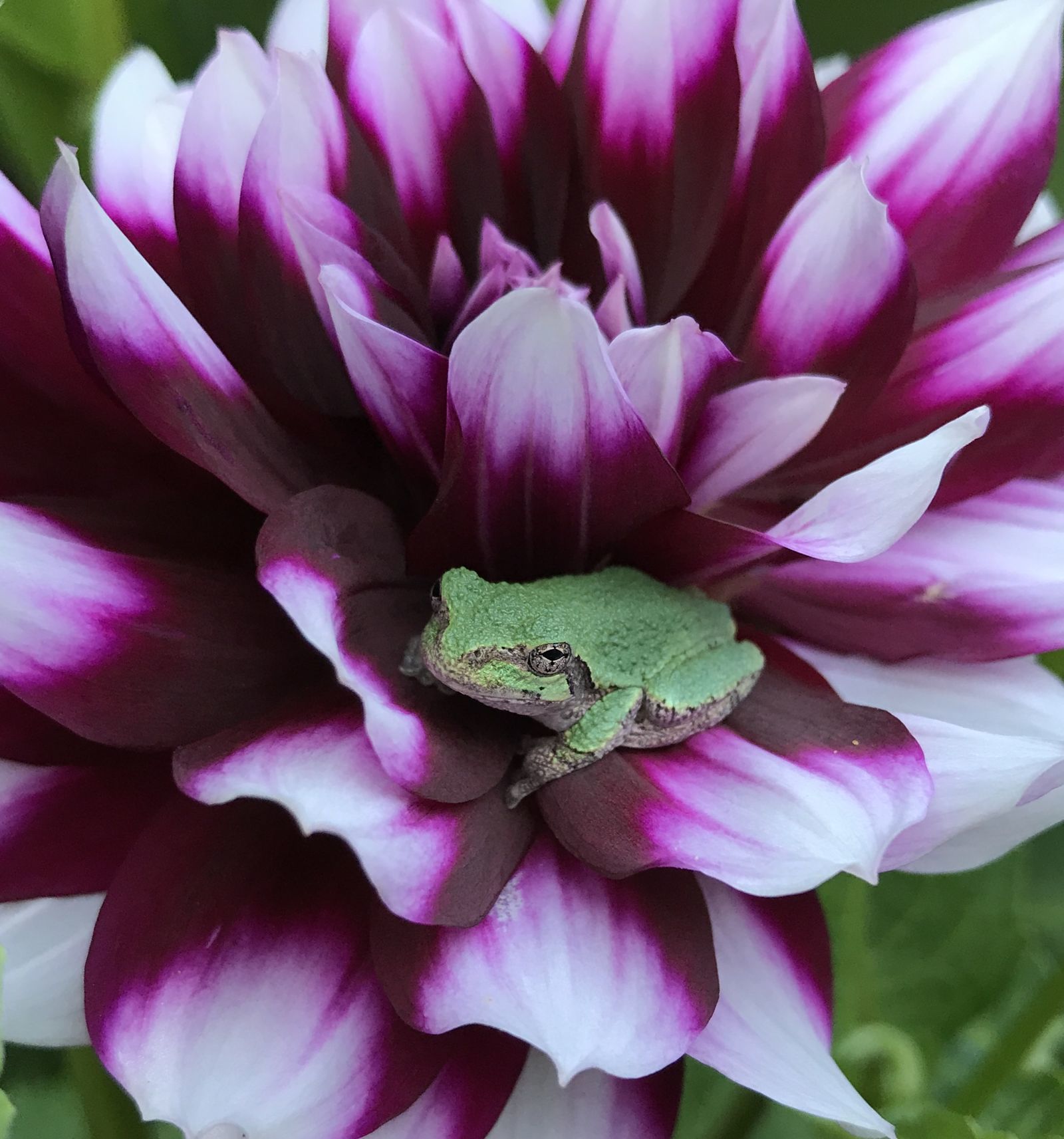 A gray tree frog. These tiny frogs are common over a wide swath of eastern North America. Avoid insecticidal sprays to make sure they have plenty of food in your garden.
Have a garden you'd like to share?
Have photos to share? We'd love to see your garden, a particular collection of plants you love, or a wonderful garden you had the chance to visit!
To submit, send 5-10 photos to [email protected] along with some information about the plants in the pictures and where you took the photos. We'd love to hear where you are located, how long you've been gardening, successes you are proud of, failures you learned from, hopes for the future, favorite plants, or funny stories from your garden.
If you want to send photos in separate emails to the GPOD email box that is just fine.
Have a mobile phone? Tag your photos on Facebook, Instagram or Twitter with #FineGardening!
You don't have to be a professional garden photographer – check out our garden photography tips!
Do you receive the GPOD by email yet? Sign up here.