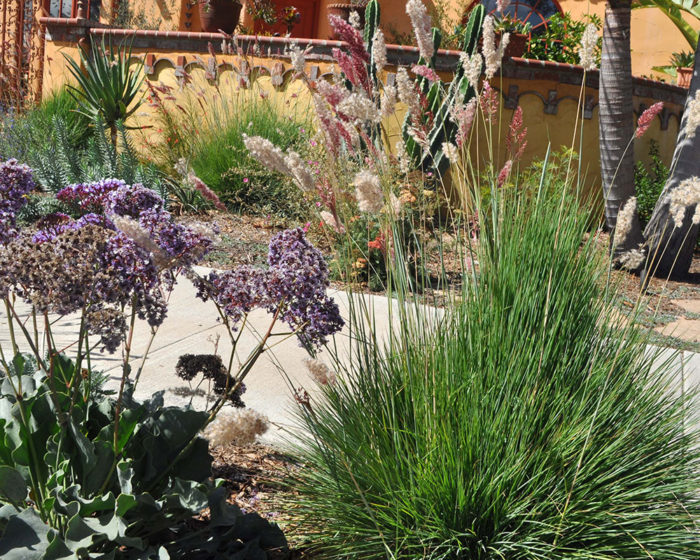 The holidays are now past, and it's time to break down your decorations and put everything away. Before hauling the tree to the curb, consider how much of it can go into your compost pile. The same is true for all those live garlands and wreaths.
Divide and replant perennials such as lily of the Nile (Agapanthus spp. and cvs., Zones 6–11), daylilies (Hemerocallis spp. and cvs., Zones 3–10) and Perez's sea lavender (Limonium perezii, Zones 10–11). It is also a good time to transplant any offspring of grasses such as ruby grass (Melinus nerviglumis, Zones 8–11) or foothill sedge (Carex tumulicola, Zones 8–10) that have spread themselves around the garden. The soil will be pretty moist right now from the rains, so be careful not to dig unnecessarily or compact the soil by walking on it.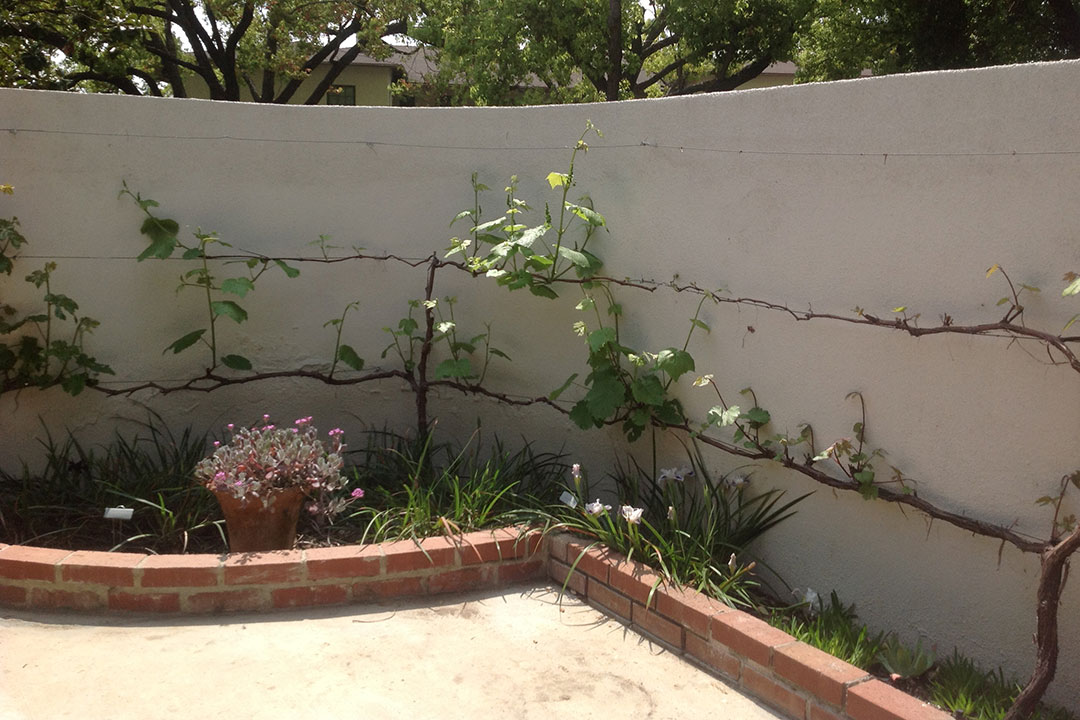 Prune your grapes. By now, grapevines (Vitis spp. and cvs., Zones 3-9) will have shed all their leaves, and it is time to prune them. Exactly how you prune them depends on the structure on which they are growing as well as the variety. Don't just throw away those vines, though. I love to make up wreaths and adorn them with all sorts of goodies throughout the year. All you need is a pair of clippers and some thin wire or string.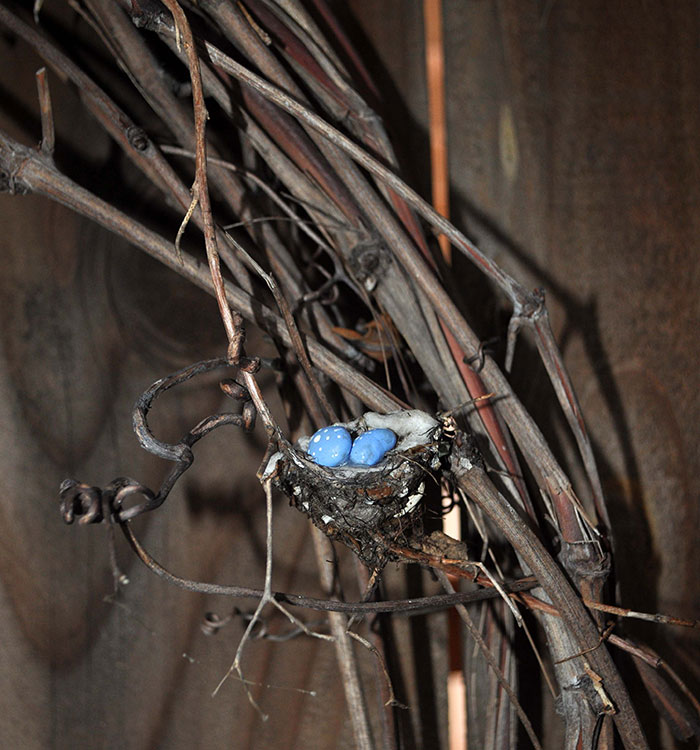 Take care of our feathered friends. Now until spring is when birds need our help the most, so keep your feeders stocked. Discard any old, stale seed, and replenish your supply. Put out cotton nesting balls for the birds to use, and expect to find one or more nests in your garden. My nesting ball has had a lot of activity over the past couple of years, but there is still plenty of cotton in there, so I let it stay.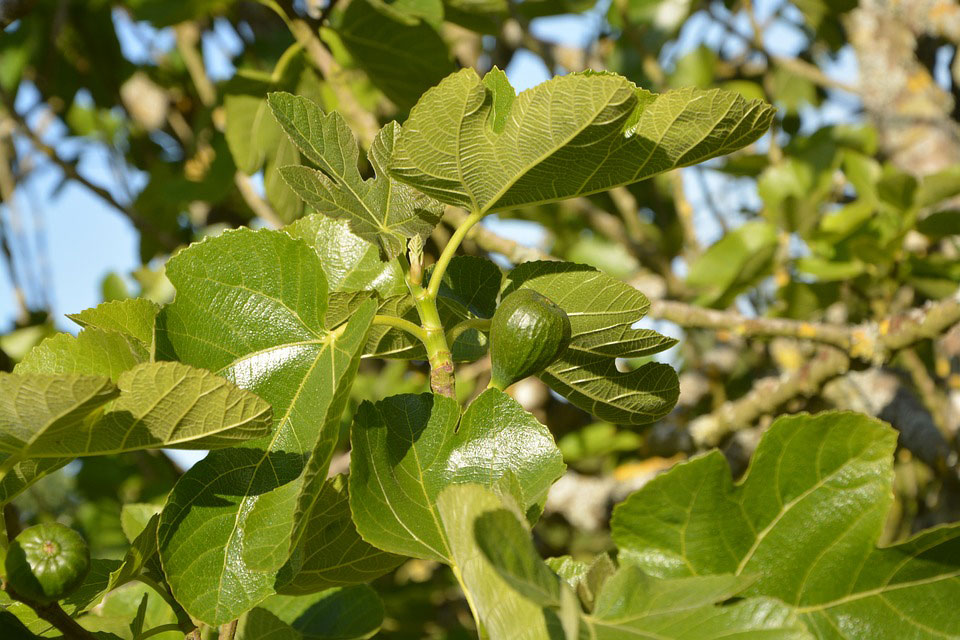 Prune your figs (Ficus carica and cvs., Zones 8–10). Fig trees should have dropped their leaves by now and are ready to be pruned. The wood will be very soft and could make for a quick and easy job. Don't rush through it, however. As with all tree pruning, it is best to do a bit at a time, stepping back often to get a good feel for the shape you are creating. You also want to maintain it at a size that is manageable for picking the fruit without risking life and limb (yours, not the tree's) on a tall ladder. It is always good practice to clean your tools; I recommend isopropyl rubbing alcohol as an easy and inexpensive disinfectant.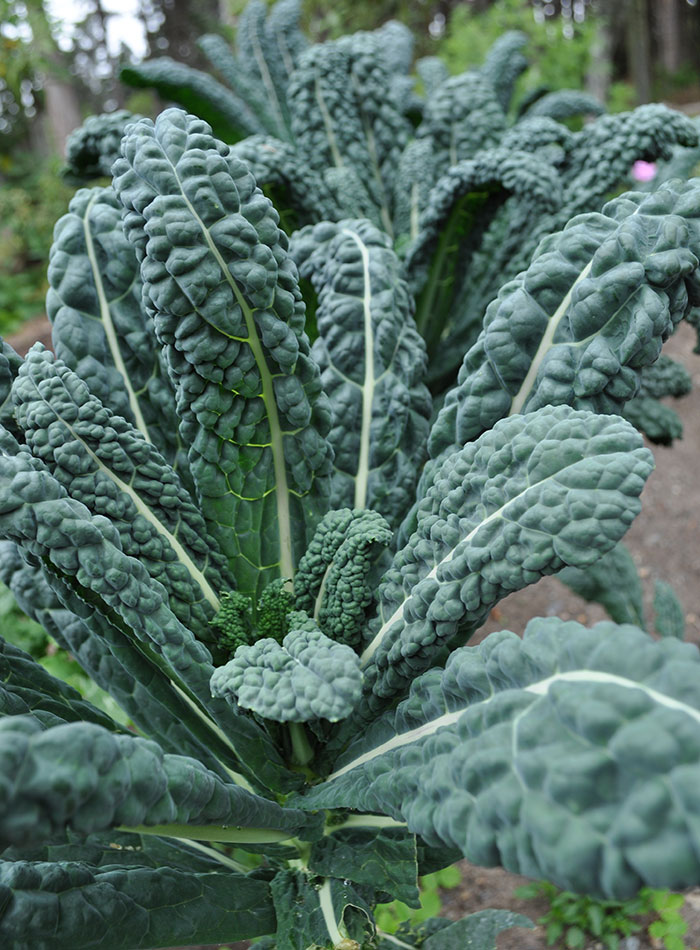 Tend to your edible garden. Edibles can be grown year-round in Southern California. January is a good time to plant all kinds of lettuce, brassicas, spinach, chard, kale, peas, beans, garlic, onions, and shallots. Too many choices? How about planting a juice garden with your favorite things to put in your morning drink, like beets, wheatgrass, carrots, and ginger?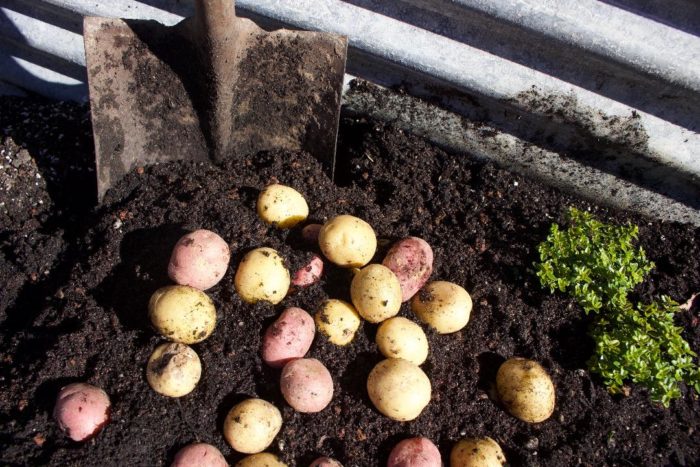 Potatoes can be planted year-round as well. Cut them so each piece has two eyes on it, and leave the pieces to dry, or heal, for about a day before planting. Space them about 8 to 12 inches apart. At this time of year, you can plant lettuce right on top of the potato bed, and by the time the lettuce is done, the potatoes are ready to take off. Disrupt the soil in raised beds as little as possible by digging just where you need to and gently moving the soil back after planting.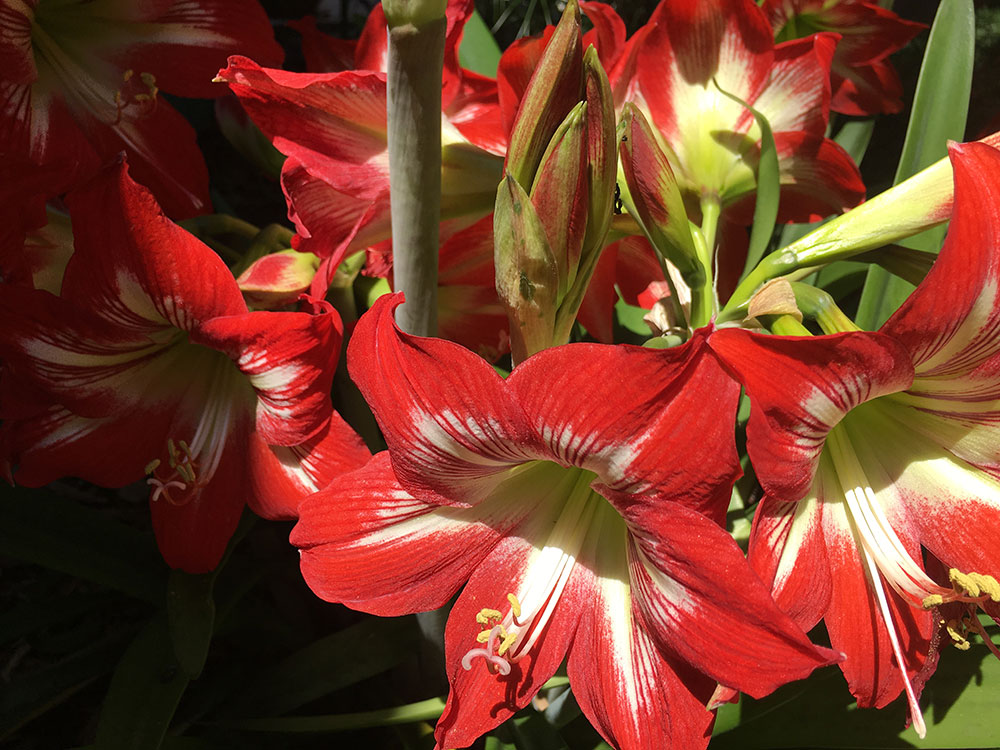 Force amaryllis bulbs (Hippeastrum spp. and cvs., Zones 8–10). I love forcing amaryllis bulbs in the house, and when they are done, they go right outside into the garden. Honestly, they don't need any extra care or attention in our climate. They do equally well in partial sun to full shade, in pots and in the ground.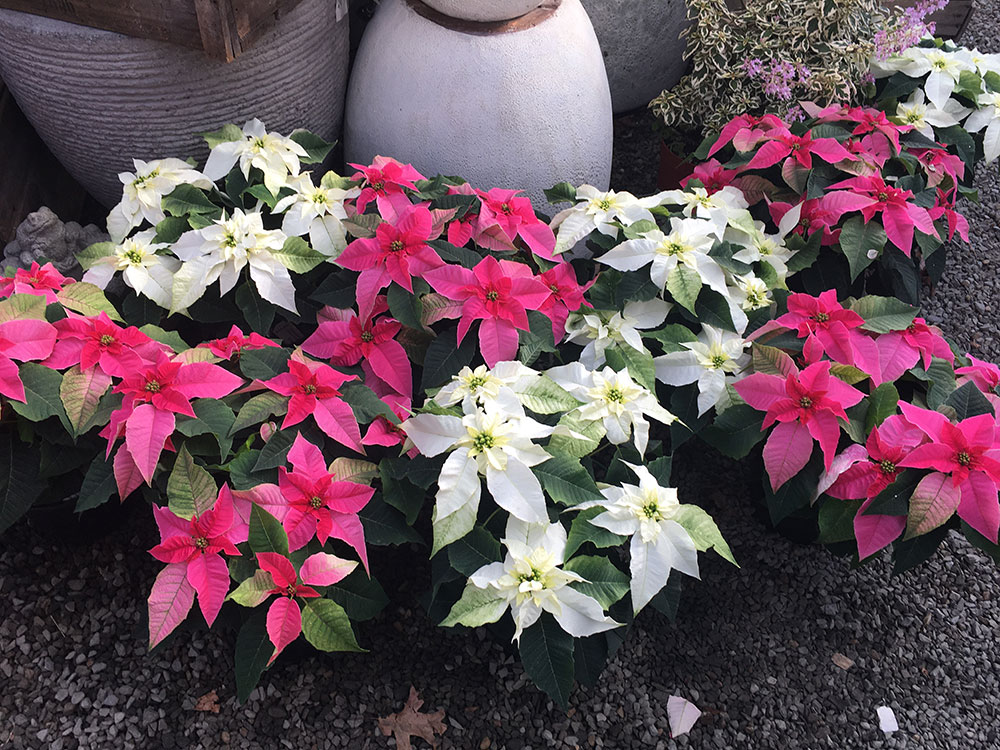 Plant your poinsettia out in the garden. If your poinsettia (Euphorbia pulcherrima and cvs., Zones 9–11) is still alive, you can transplant it out in the garden. This plant is native to Mexico and can take full sun here in Southern California. It prefers well-drained soil, but I have seen it thrive in clay and sandy soils as well. However, it does tend to get rangy and responds well to regular pruning to keep it looking bushy.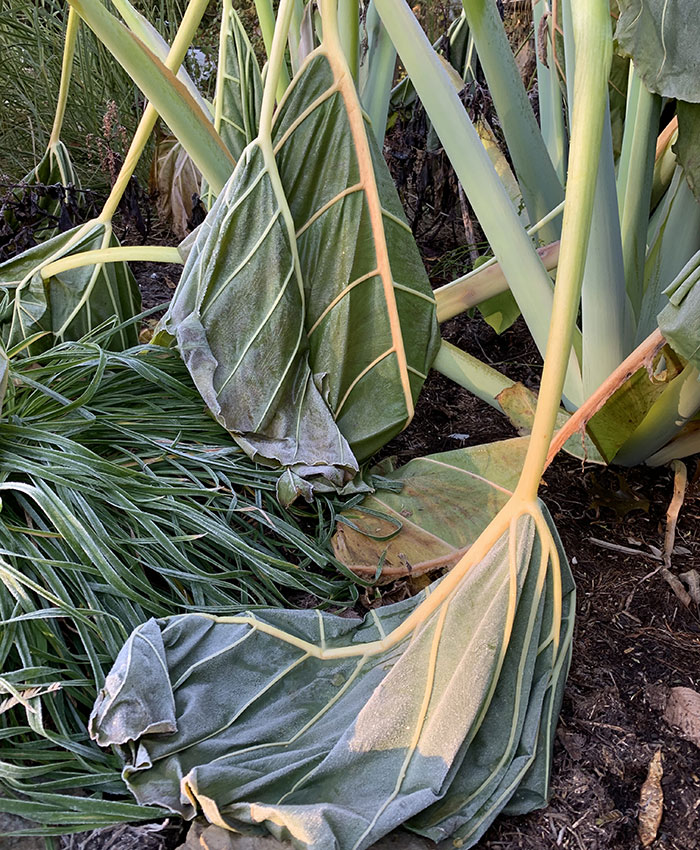 Leave frost damage for now. I can always think of more to-dos, but instead I would like to give you one "to-don't". If we get a frost and any of your plants are damaged, resist the temptation to cut away the damaged leaves. These leaves are best left in place to protect the rest of the plant in case of another frost. Be patient, and cut back after all chance of frost is past.
Video courtesy of Francesca Corra 
—Francesca Corra, APLD, is a nationally certified landscape designer and owner of Dirt Diva Designs in Studio City, California.