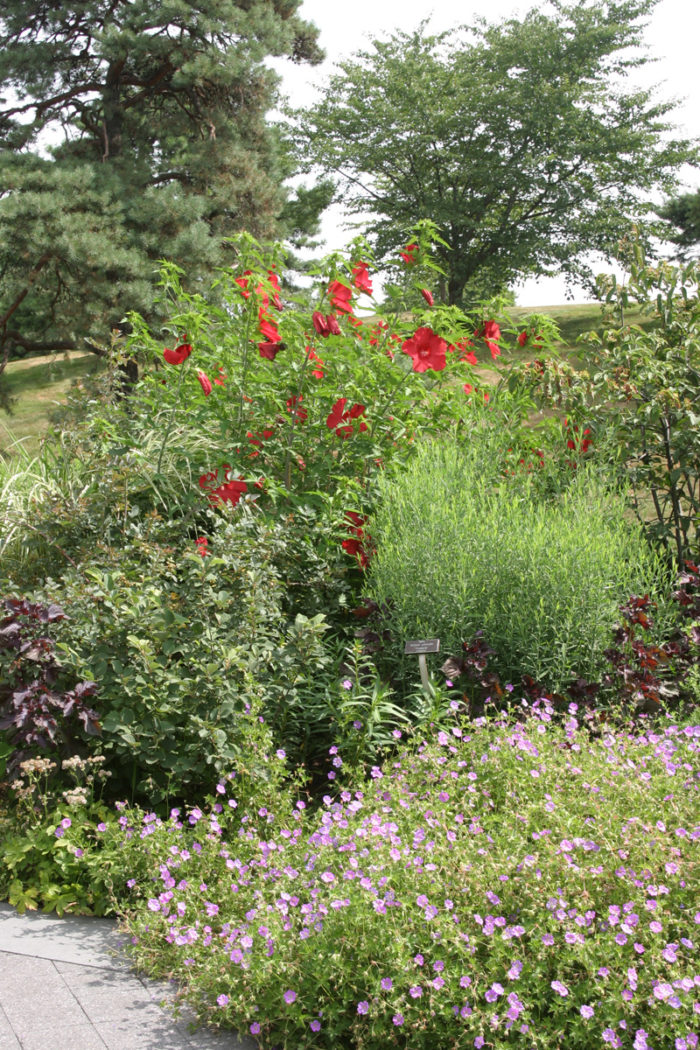 Is it fall yet? Nope, not in the Southeast, but that's just fine with me. Late summer has its own flavor worth savoring. Sure, plenty of plants are looking dog-tired, but that just makes the plants blooming right now all the sweeter. Enjoy asters (Symphyotrichum spp. and cvs., Zones 3–8), swamp rose mallow (Hibiscus moscheutus, Zones 5–9), surprise lilies (Lycoris radiata, Zones 6–10), muscadines (Vitis rotundifolia, Zones 5–9), and tea olives (Osmanthus spp. and cvs., Zones 7b–10). I appreciate their company in the garden as I keep my hose in hand and make a final push on those scrappy summer weeds.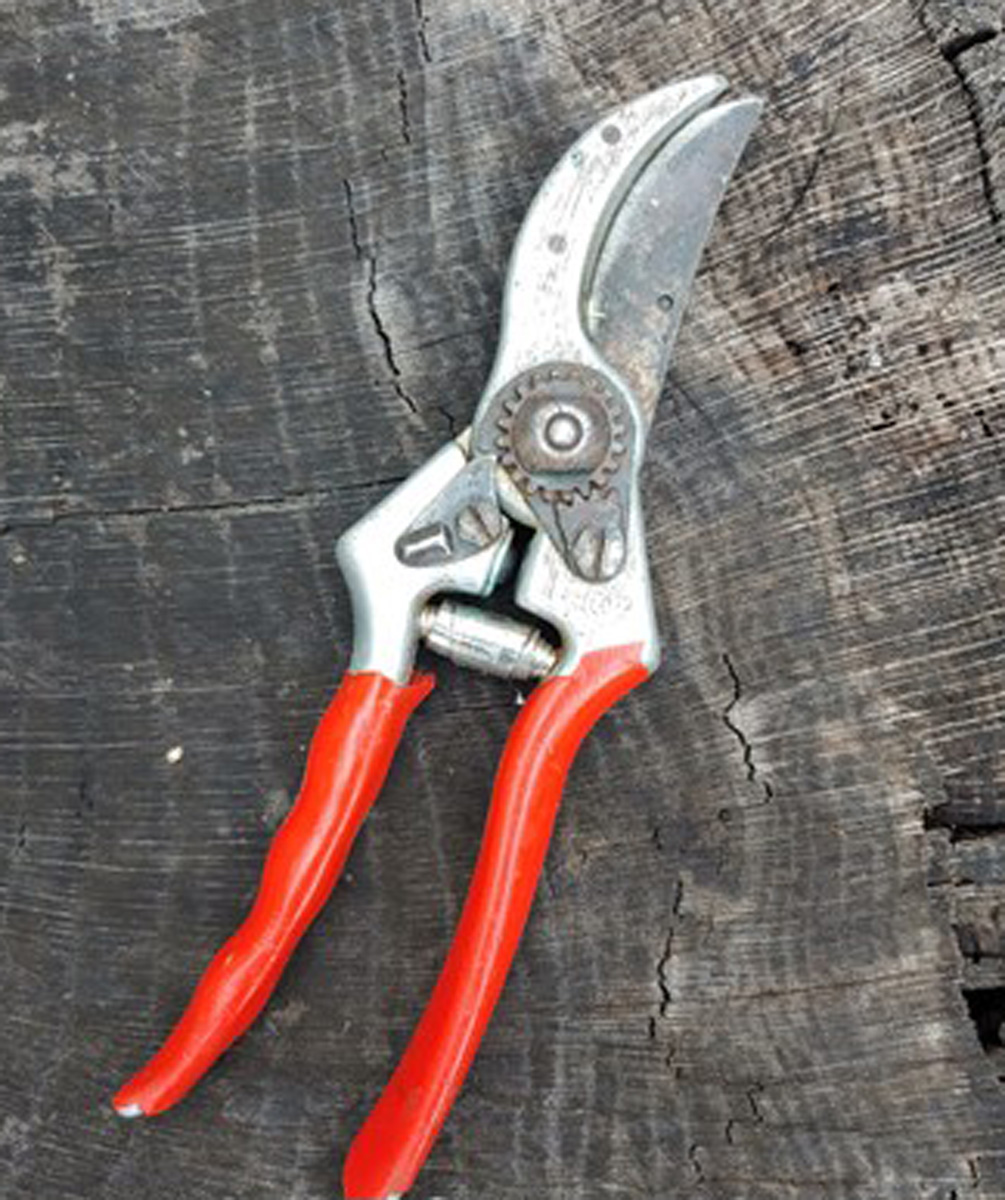 If it's woody, put the pruners down. Unless you're removing dead wood or this year's fruiting canes of blackberries, resist any urge to prune deciduous shrubs or trees until they're fully dormant in December. If it's evergreens you're eyeing, wait until winter is over to do any pruning. Of course, if you've got invasive plants like Japanese honeysuckle (Lonicera japonica), privet (Ligustrum japonicum or L. sinense), or English ivy (Hedera helix), now is the perfect time either to cut them back and immediately spray the cut surfaces with glyphosate, or to put on gloves and pull-dig-pull to uproot them and put an end to their spread.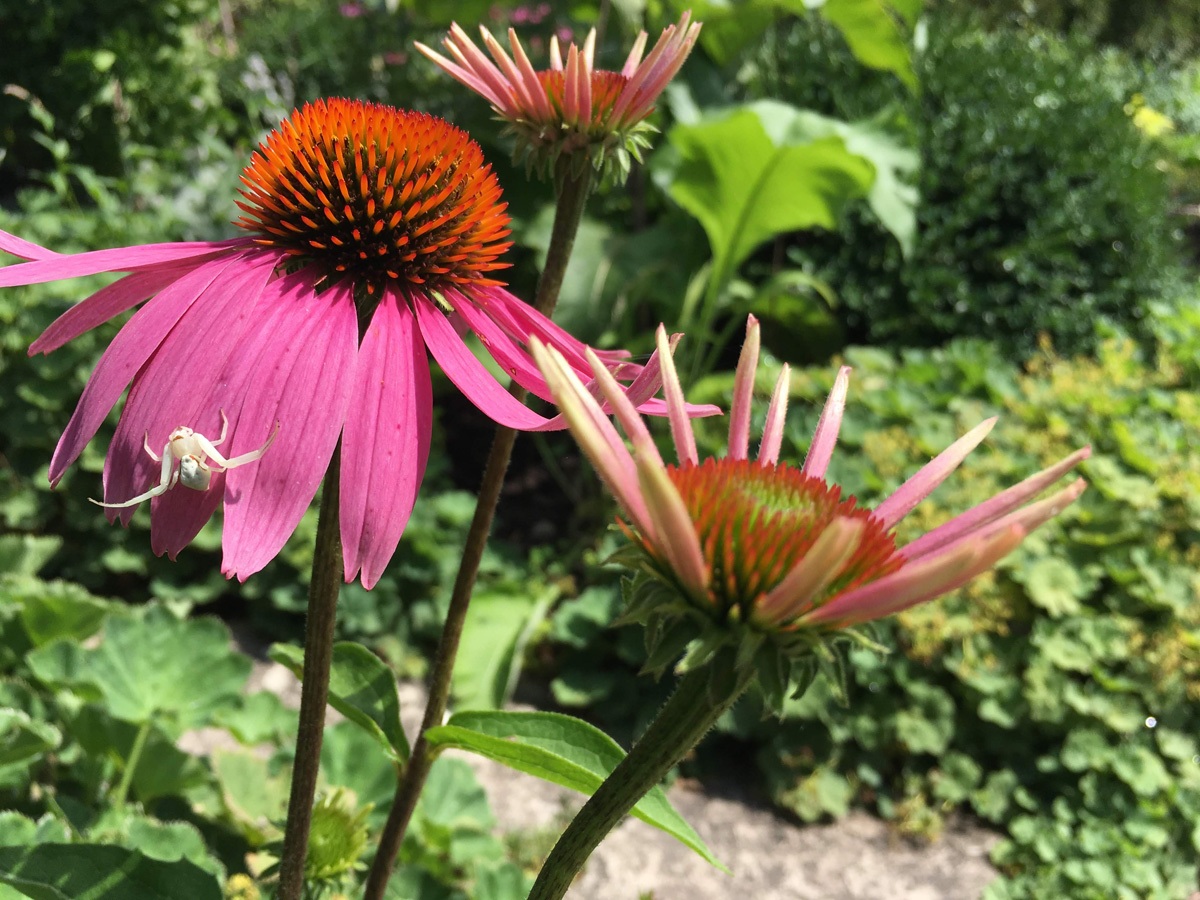 Tidy up perennials, but not too much. If earlier-blooming perennials are ragged, it's perfectly fine to cut them back; however, before you trim everything, consider that some of your spent perennials are actually bird feeders in disguise. Black-eyed Susans (Rudbeckia spp. and cvs., Zones 3–11), coneflowers (Echinacea spp. and cvs., Zones 3–9), coreopsis (Coreopsis spp. and cvs., Zones 3–9), and switchgrass (Panicum virgatum, Zones 4–9) are favorites of seed-eating birds such as goldfinches. Normally the birds have picked these clean by November, so you may finish tidying then. Most ornamental grasses are still looking good in late fall, though, and I leave them up through February to work their magic—all frost-dusted and magnifying the sparkle of the winter sun. For those perennials you do cut back, you may take trimmings to the compost pile or just do a rough chop and leave them onsite as a mulch of sorts. If foliage is diseased or pest-infested, however, remove it from beds.
Get ready for fall planting by creating space. Take a look around. Are spreading perennials taking over? Has an unhealthy or underperforming shrub been making you wince for years? Are you ready to carve a little further into your lawn so you can grow some cool new plants? Use this month to prepare at your leisure for planting next month. Those spreading perennials can be dug out and potted up to share, or replanted in a new area now (just keep them well watered). Remove unwanted shrubs now as well to allow at least a month for finer roots in the soil to decompose before planting a replacement. Expand a bed (or make a new one) by removing grass and creating a new edge. There are several methods for removing sod, so whether you dig it out (you youngsters) or use other methods, you'll appreciate having a ready-to-plant bed when the temperatures cool and new roots are ready to grow.
Order spring-flowering bulbs and garlic starts now. Really, what is better than a bouquet of daffodils and homegrown garlic? Not much, I'd say. So get the best selection of cultivars by ordering now and planting in late October. You'll be glad you didn't settle for the remains of the November clearance racks when you're picking pink-cupped daffodils next spring and cooking with red heirloom garlic next summer. Speaking of edibles, you can still squeeze in cool-season crops if you plant starts through the middle of this month.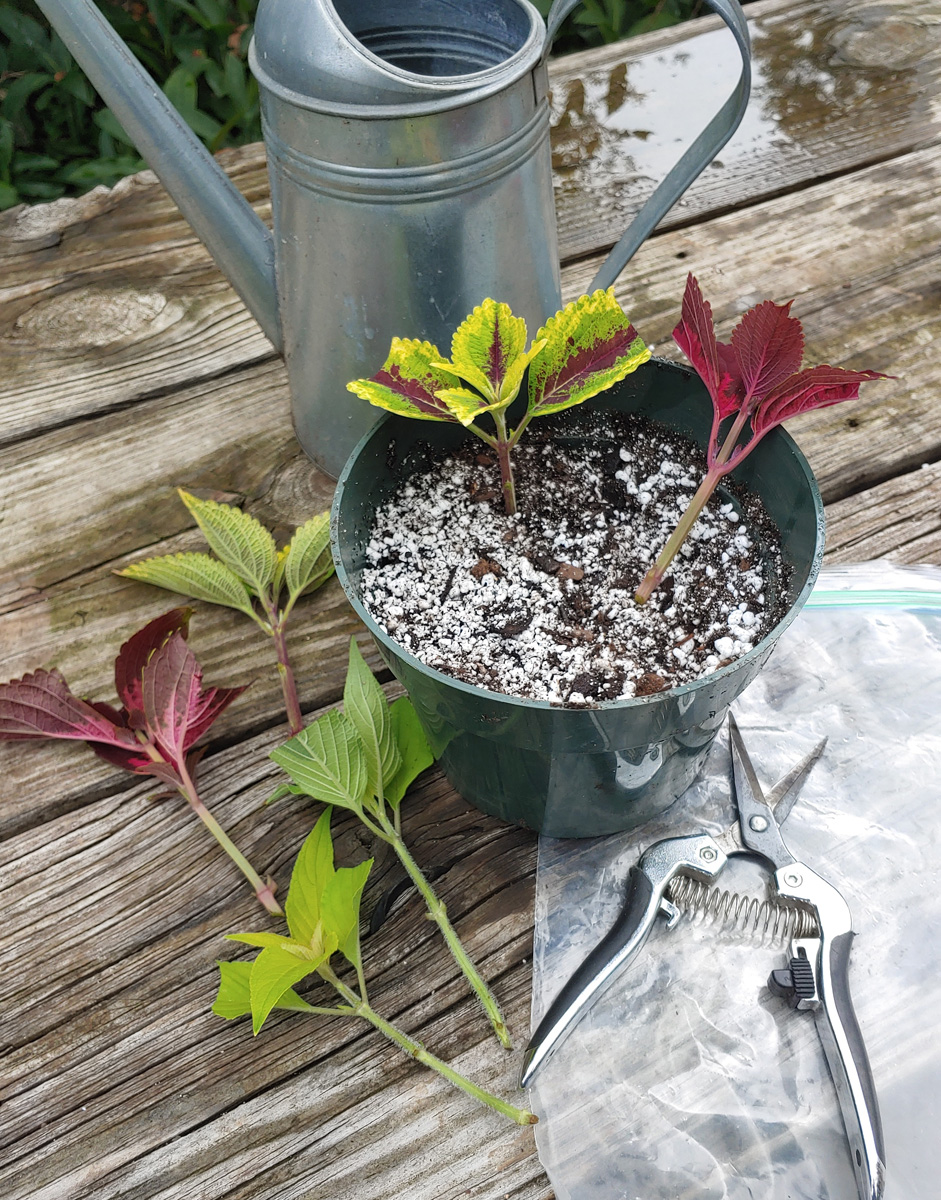 Begin saving seed or taking cuttings of special annuals. Both collecting seed and propagating tip cuttings are fun and empowering (when successful) but require a lot of patience for slow-growing plants like many perennials and woodies. Annuals and biennials, on the other hand, give a satisfyingly quick payoff. This may also be the most reliable way to make sure specialty cultivars and species that you love so much will be available next year. Coleus (Plectranthus scutellarioides and cvs., Zones 10–12) cuttings can be placed with or without hormone in a mix of 50/50 potting soil and perlite, with a plastic bag cover until rooted. Keep them over winter in a sunny window, and begin fertilizing them in early spring. Not all annuals will make viable seed. Break open seedpods and seed heads. Viable seed is usually dark, plump, and hard. Separate seed from chaff, and store in an envelope in a cool, dark spot until next spring.
—Paula Gross is the former assistant director of the University of North Carolina at Charlotte Botanical Gardens.