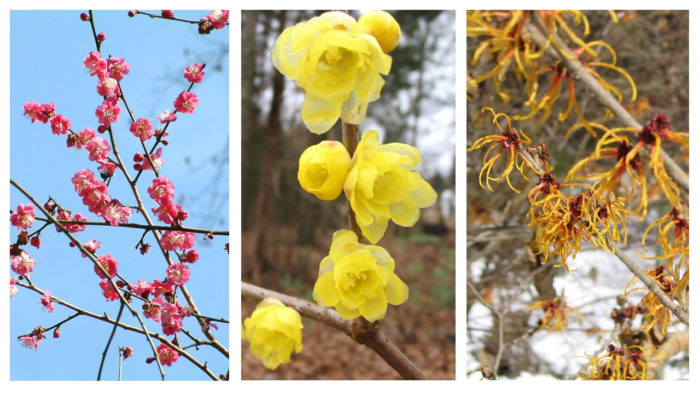 February is a month of paradox. It's often our coldest month and the one with the best chance of snow—yet flowers bloom even in snow here in the Southeast. You can feel it: the slow, sweet shift of plants toward growth.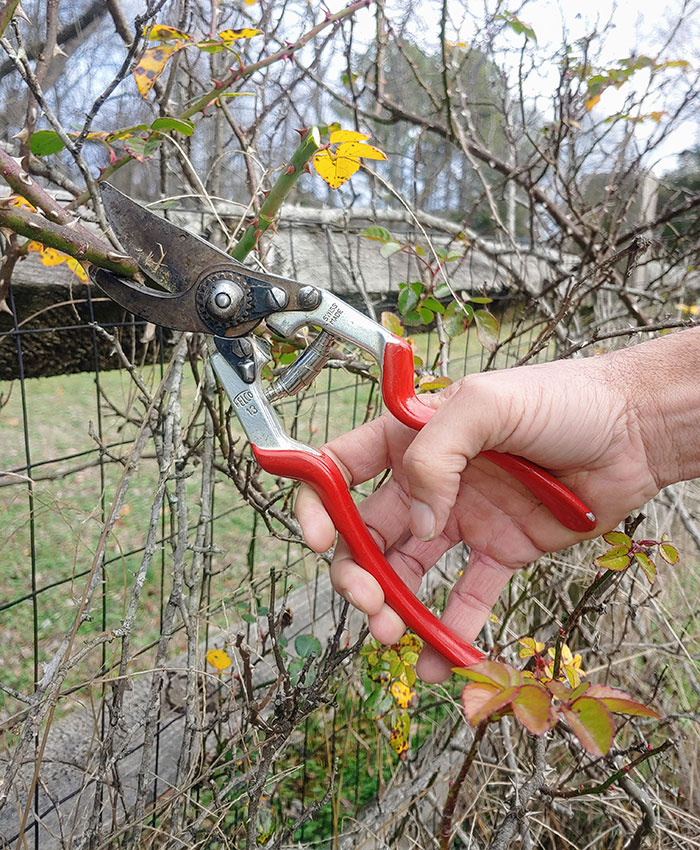 Sharpen up the pruners and prune. Chances are you've had a nice break from the labor-intensive side of gardening, and you may be craving a little action. Nothing is more gratifying in my book than pruning, which is the tough love of gardening. February is your last chance for truly dormant pruning until next winter, and anything other than spring-bloomers or trees that bleed sap (such as river birch (Betula nigra, Zones 4–9), maples (Acer spp. and cvs., Zones 3–9), dogwoods (Cornus spp. and cvs., Zones 3–9), and elms (Ulmus spp. and cvs., Zones 3–9) can be pruned now. But be sure to work first on those plants that require pruning specifically at this time:
Roses (Rosa spp. and cvs., Zones 3–9)
Blueberries (Vaccinium corymbosum and cvs., Zones 5–8)
Figs (Ficus carica, Zones 8–10)
Grapevines (Vitis spp. and cvs., Zones 3–9)
Butterfly bushes (Buddleia spp. and cvs., Zones 5–9)
Chaste trees (Vitex agnus-castus, Zones 6–9)
Other summer-blooming shrubs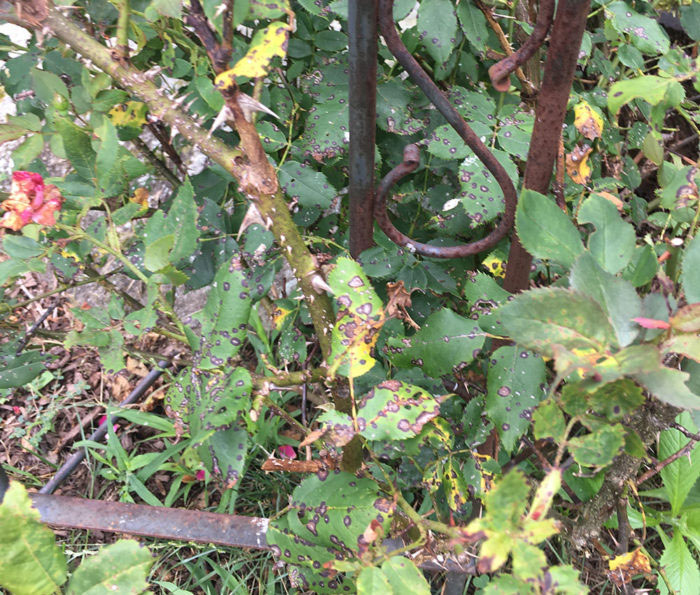 Roses and fruit trees? It's time for a safe spray of dormant oil. Plants in the rose family, including roses, peaches (Prunus persica, Zones 5–8), plums (Prunus domestica, Zones 5–9), cherries (Prunus spp. and cvs., Zones 3–8), and apples (Malus spp. and cvs., Zones 3–8) tend to be quite susceptible to a wide range of diseases, including fungal problems such as black spot, scab, and fireblight, as well as many soft-bodied insects. Spray areas affected by these diseases and pests with a dormant oil spray before they get a chance to grow with the warming conditions of spring. Be sure you select dormant oil specifically, then mix according to instructions and spray evenly before buds begin to break.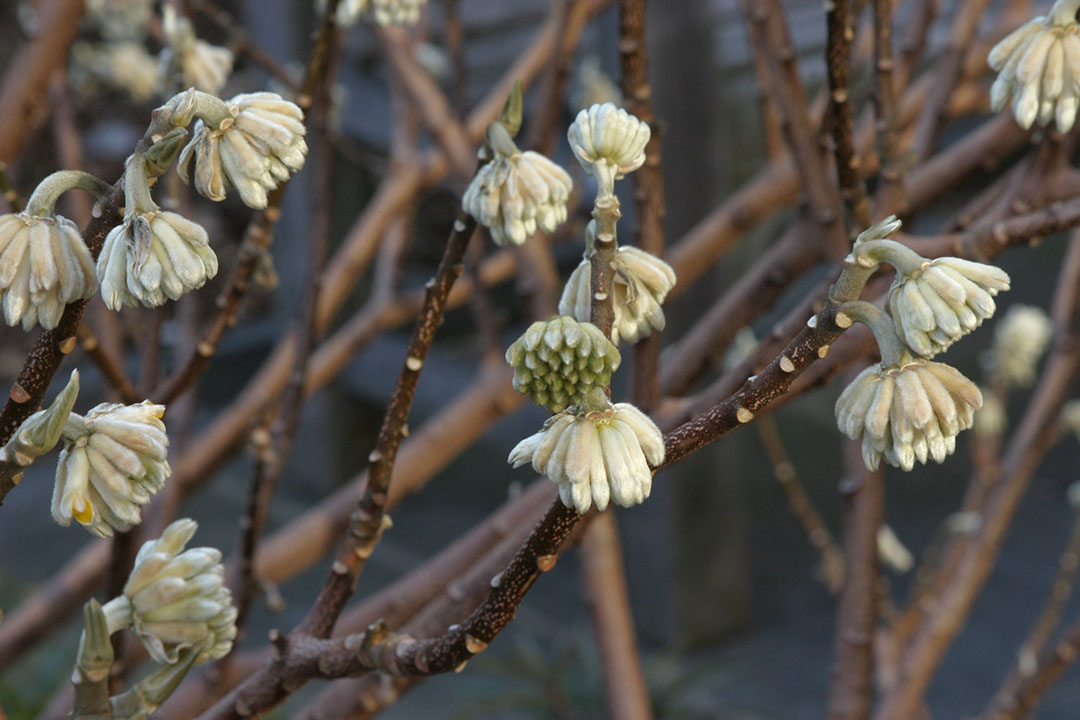 Bring in branches from fragrant winter bloomers. We are graced with so many winter blooms here in the Southeast! While it's a joy to stroll and sniff in the garden on a mild day, do not let any of that fragrance go to waste; bring some of it indoors. Prune off branches with almost- to just-opened flowers from beauties such as Japanese apricot (Prunus mume, Zones 6–9), witch hazel (Hamamelis spp. and cvs., Zones 3–9), wintersweet (Chimonanthus praecox, Zones 7–9), and paperbush (Edgeworthia chrysantha, Zones 8–10) to stir your senses. Fill a bucket with lukewarm water, and put cut ends in as you gather. Change the water in your vase every couple of days. If you've yet to add winter bloomers to your garden, make plans to. Visit botanical gardens to experience the extensive palette of winter-blooming plants for our climate. Make notes for spring or fall purchasing, as the plants won't be in bloom then, and you may forget their charms.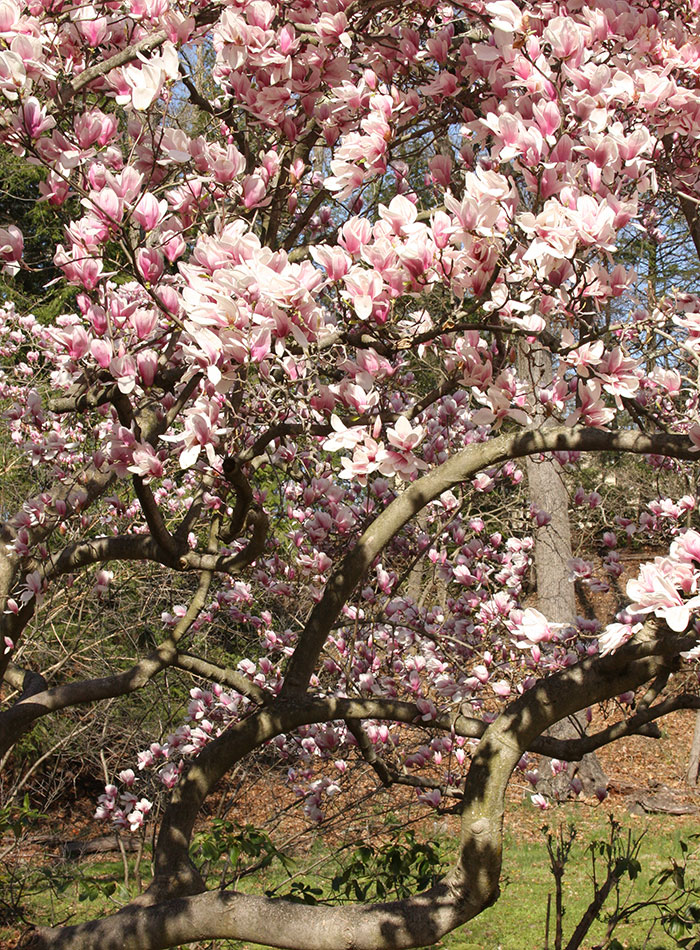 Be prepared for freezing temperatures. The darker side of February's blooms is the potential for hard freezes now and into March, which will turn the cheery pink petals of magnolias (Magnolia spp. and cvs., Zones 3–9), camellias (Camellia spp. and cvs., Zones 6–10), and flowering cherries to rusty brown. Despite this potential heartbreak, it's important to realize that harm rarely comes to the shrubs or trees themselves from frost, even if part of the floral show is ruined. For smaller, prized specimens, it is possible to use frost cloth to gain a few degrees of warmth and save some flowers.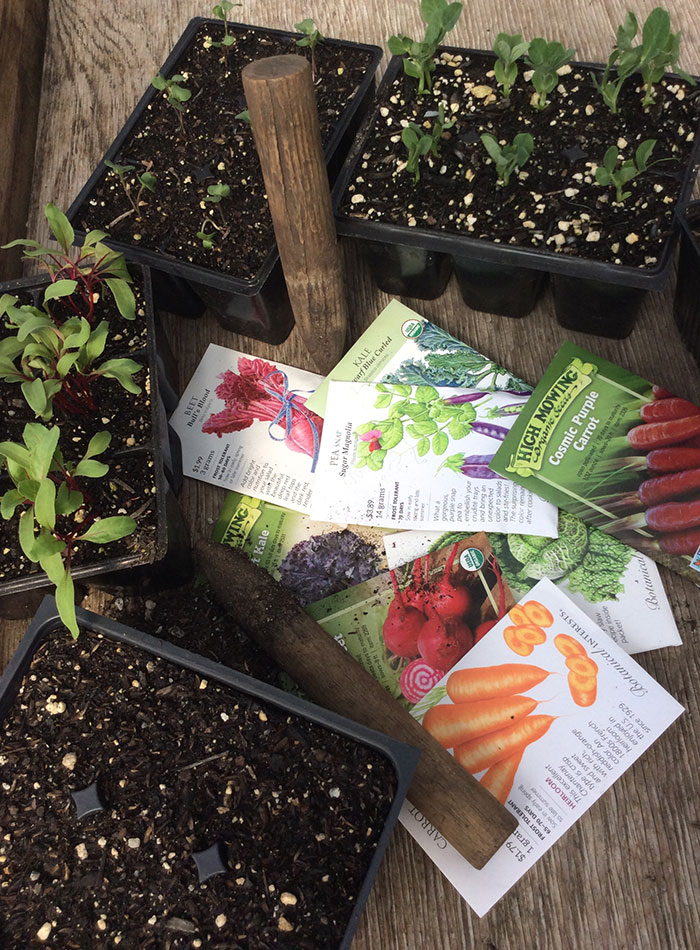 It's time to seed the few cool-season veggies that do best with spring—rather than fall—planting: peas, radishes, carrots, and potato tubers. If your lettuce didn't overwinter, sow a spring crop later in the month. The winter weeds will be growing as well, so get a jump on them—and toss a few, such as dandelion and chickweed, into your salads for a traditional spring tonic. Just make sure you're harvesting them in areas free of toxins.
—Paula Gross is the former associate director of the University of North Carolina at Charlotte Botanical Gardens.