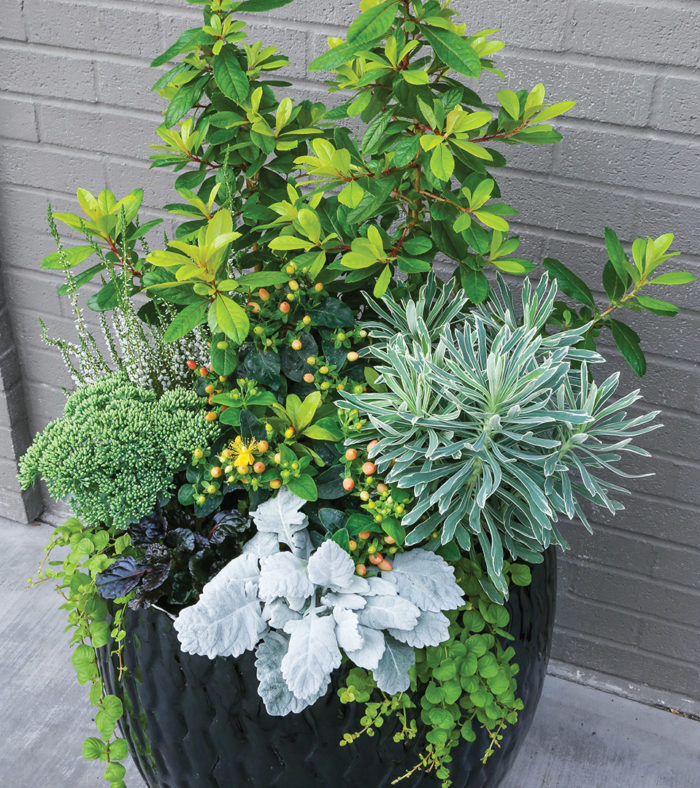 If you've never revamped your containers for a fall display, you really should. I did it last year, and everyone thought it (and by extension, I) was amazing. The truth was that I never got around to planting my containers in spring—or in summer. It wasn't until my kids were back in school and my wife decided that the house needed a good cleaning that I found the time.
But fresh containers at the end of the season make a gardener shine. Let's face it: Most of us have stopped trying by then, and it is easy for a planting to stand out if everyone else is making do with plants that look good when they turn brown. And thanks to Sarah Partyka, who wrote Autumn Pots, Minus the Mums, we don't have to rely on mums.
For a long time, mums have been the default option for gardeners who want to spruce things up late in the season. To be fair, there are plenty of great mums out there (whatever their botanical name might be at the moment), and the common ones are, at least, inexpensive. But they have become so ubiquitous that no one notices them unless they are planted by the truckload. By skipping them in favor of other autumn stars, your containers can transform your landscape with their fresh new designs.
I realize, however, that the key to my success last year was that others were not jazzing up their pots in fall, and if everyone else starts doing it, my glory will diminish. So let's just forget what I've been saying. And as soon as I am done with the housework my wife has given me, I am taking that article out of the issue.
More Autumn Posts: