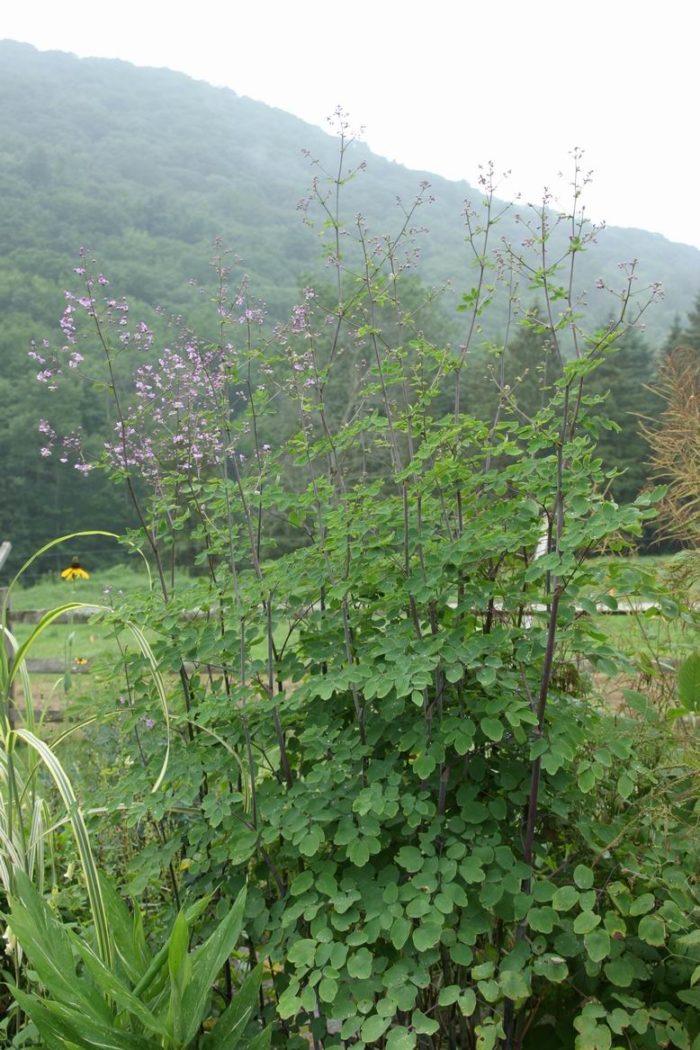 Meadow rue (Thalictrum rochebrubeanum and cvs., USDA Hardiness Zones 5-9) is a perennial native to Japan that forms large, 3-foot-tall clumps of muted green foliage and sprays of delicate lavender flowers in summer. The cultivar 'Lavender Mist' is a bit taller at 5 feet and has striking, dark purple stems. Meadow rue prefers full sun to partial shade and moist, rich soil.
Welcome to the Fine Gardening Garden Photo of the Day blog! Every weekday we post a spectacular plant, a stunning plant combination, or any number of other subjects. Think of it as your morning jolt of green.
Sign up to get new posts delivered to your inbox each morning so you'll always remember to take a look, or add us to your RSS feed. We look forward to sharing our garden travels with you.
If you think you have a photo that we should share on the Garden Photo of the day, email us. Send hi-res images to [email protected] with GPOD in the subject line. We'll only respond if we plan to use your photo.