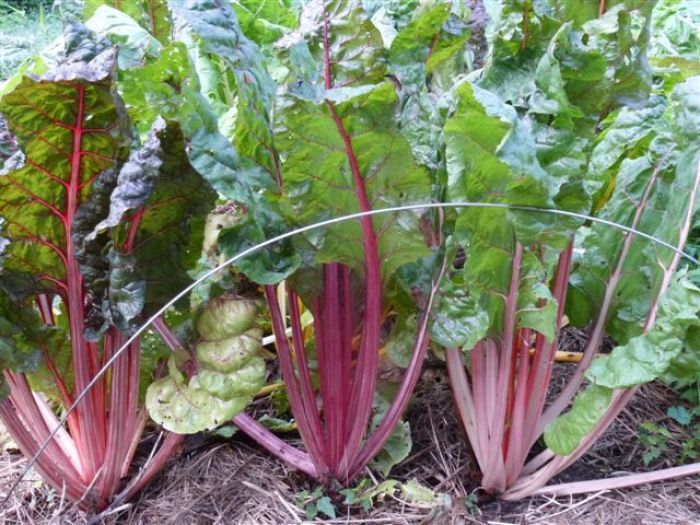 Labor Day weekend pretty much signals the end of the summer season and the beginning of fall. Kids go back to school, already we feel the days getting shorter and nights are cooler. Although we are still harvesting tomatoes, chiles, beans, greens and herbs, the squash, cucumber and melon plants stopped producing and have withered and dried, and we had to harvest the winter squash already since the vines were turning brown. We cured them out in the sun for ten days and now they are stored in the basement in our coldroom.
We had a bountiful summer here in Maryland and I am thankful. Autumn is a time to slow down a bit and reflect-and give thanks. We had a gangbuster crop of squash and cukes, early on, and then the eggplants were better this year than I ever remember and then the tomatoes started and are still going, though some of the vines are turning brown and withering. This year I grew the yard-long beans and boy did they produce! I could hardly keep up with them-the thin and medium-sized ones were tender-and the ones that got too big I have been shelling and drying for winter soup.
We've had our share of hot weather and the humidity often made me feel that I was in a sauna. So drying herbs, beans and peppers is a bit of a challenge. I dry my red chile peppers in the oven at the lowest temperature possible; I will blog about this later this month. I hang my herbs in bundles from the rafters, however they don't get totally dry. I have found that turning on my oven light raises the temperature in my oven to between 105 and 110º F. This is the perfect place to get out that little bit of excess moisture from herb leaves and edible flowers. You must be sure that they are crisp and not limp before storing them-limpness indicates moisture-and if you pack them into a jar with any dampness they will mold and all of your labor will be for naught. This also works for drying beans-when you think they are dry, spread them on a baking sheet and leave them in the oven with the light on for 12 to 24 hours.
I love the putting up of garden-fresh food. Right now, I am sitting here having a bit of lunch. I am enjoying the aroma of chiles drying in the oven as I eat. I am having some homemade herbed cheese spread on whole-wheat crackers with pickled cucumbers, squash and onions; it is a perfect and wholesome combination. On the side, I have a generous dollop of my eggplant and garlic chutney (which is tangy, sweet and hot) with a few walnut halves, which add the desired crunch and bitterness. The sourness from the vinegary pickles and chutney is offset by slices of dead-ripe juicy sweet and tart tomatoes. Oh and I had a nubby, sweet carrot too. I am deciding on one of the last peaches of the season or some plump, new red grapes for dessert. This food makes me happy and content, not to mention nourished. Eating from the garden is one of the best possible things a person can do.
If you haven't done much preserving, there is still plenty of time. Though the peaches and plums and corn are just about gone from the farmers' markets-you might chance upon some. I still have more tomatoes to can, even though I have made sauce and salsa. My basil has been honkin' all summer; I whacked it back above the bottom two sets of leaves four times already and it is almost two feet tall again. Get out there and harvest your herbs. Make jams, jellies, butters and preserves with apples, pears and grapes-last week I was delighted to find a pawpaw and some figs at my local market-all of which are just coming into season. I let that pawpaw get dead ripe so it looked nearly black and almost rotten, then peeled it and savored each bite all by myself. Have you ever eaten a pawpaw? If not you need to try them; they have a very soft-textured flesh, sort of like a mango. The flavor is sweet, with a hint of banana and a little bit tutti-frutti. The bonus is that I have six fat black seeds which I am going to plant, though I have to read about them first.
So I have to tell you about the grand finale to a perfectly lovely dining experience I had recently. Last week for my birthday at Woodberry Kitchen, where my daughter, Lucie, is maitre d', I was served two small sundaes for dessert. One was on the menu and it featured anise hyssop ice cream with a little bit of raspberry preserve in the bottom of the dish and was topped with fresh raspberries and of course a bit of whipping cream-it was a perfectly lovely combination. The pastry chef had just made some pawpaw ice cream, which was not on the menu yet-and he made a dark chocolate and peanut butter sauce to serve with it (think how both chocolate and peanut butter go well with bananas). Need I say, that each bite was a taste experience? Yum…
So back to the home kitchen… I make preserves and sauces in small batches, so as not to be overwhelmed and can usually cook dinner while I am processing. Creating syrups, cordials, aromatic bitters and shrubs from fresh produce and herbs can be done fairly simply and quickly. I think of preserved bounty as great wealth stored in my coldroom, waiting for the cold weather ahead and to give as holiday gifts. I would so much rather receive a jar of homemade preserves or pickle than a knickknack or something that I don't need. So get busy now, while there is still plenty of fresh produce.
Check out this recipe for Swiss Chard Rolls with Quinoa-it is something I created the other night from what was available in the garden-delicious and good-for-you taboot!