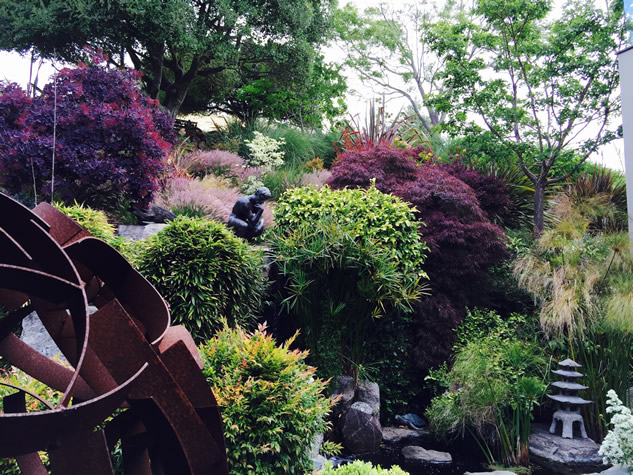 Today we get to enjoy sculpture surprises in Roger and Mary Greenberg's garden!
"It has been fun to intersperse sculpture with textured plants in our garden. It provides visual interest as well as a structural balance to the different leafy moods in the garden. Also, when guests are visiting our garden, they love the "surprises" as they stroll through the paths."
Keep sending in photos, everyone! Whether you've never shared before or you've been featured multiple times, we want to see your garden! Email a few photos and a little info about your garden to [email protected].