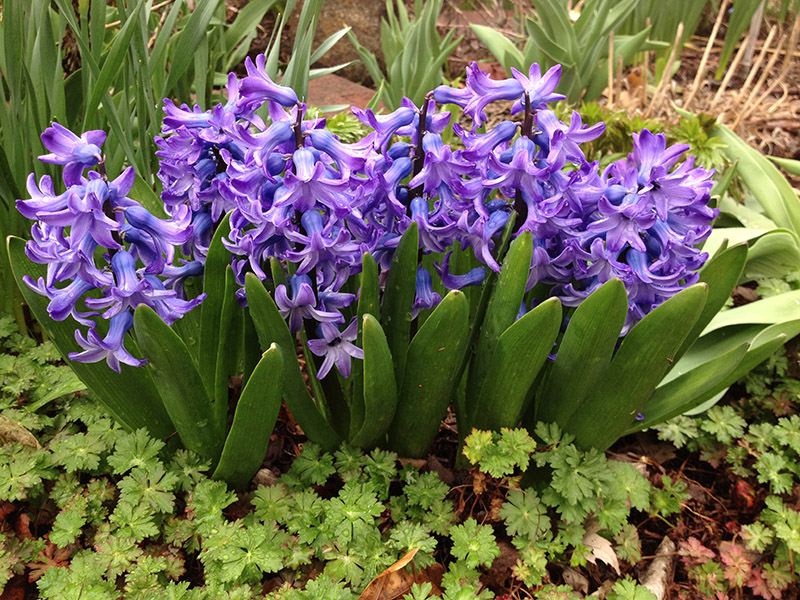 Today's photos are from our old friend Tim Vojt in Columbus. He says, "Following up on my 'gardening for butterflies' GPOD submission (refresh your memory HERE), here are photos of Black Swallowtail butterfly chrysalises that overwintered and were nearly cut in two by my careless sheers during cleanup. I told myself to watch out, but then got distracted with the task at hand, only to find three near misses. You can see why they are so hard to see. They are green if the butterfly will emerge in summer; brown if they are going to overwinter to emerge in spring. Also, bloodroot steals the early show here this time of year. They usually have a pink cast in bud before opening to bright white, but this year they seemed extra pink. And some little growing treasures thrown in to boot. Happy spring, at last!" Indeed, Tim! Wonderful shots of some awesome plants, and those butterflies….they would not have fared well in my garden, as careless as I am when pruning. Good job avoiding them!
Hey all, speaking of Tim, he and Sheila Schultz have come up with a wonderful idea! A GPOD Container Challenge! Here's the scoop, straight from them:
GPOD Lustrous Silver Plant Container Challenge
Challenge guidelines: Create a fantastic container starting with a plant with silver in the foliage, then compliment with black and green plants. Full sun, full shade, succulent, tropical, perennial, annual: anything goes!
Send in one entry for a combined GPOD post for the community to enjoy. No judges. No prizes. Just fun and inspiration for and from your fellow GPODers.
Submit them to Tim Vojt by the end of July at [email protected]
Tim will collect and submit to Michelle in one email.
Sounds like fun, huh? I can't wait to give it a try!
______________________________________________
Want to get the (G)arden (P)hoto (o)f the (D)ay delivered to your inbox every morning? CLICK HERE!
Want us to feature YOUR garden, or a garden you've recently visited, in the GPOD?

CLICK HERE!


Want to see every post ever published?

CLICK HERE!


Want to search the GPOD by STATE? CLICK HERE!
And last but not least, Check out the GPOD Pinterest page, where you can browse all the post in categories…fun! CLICK HERE