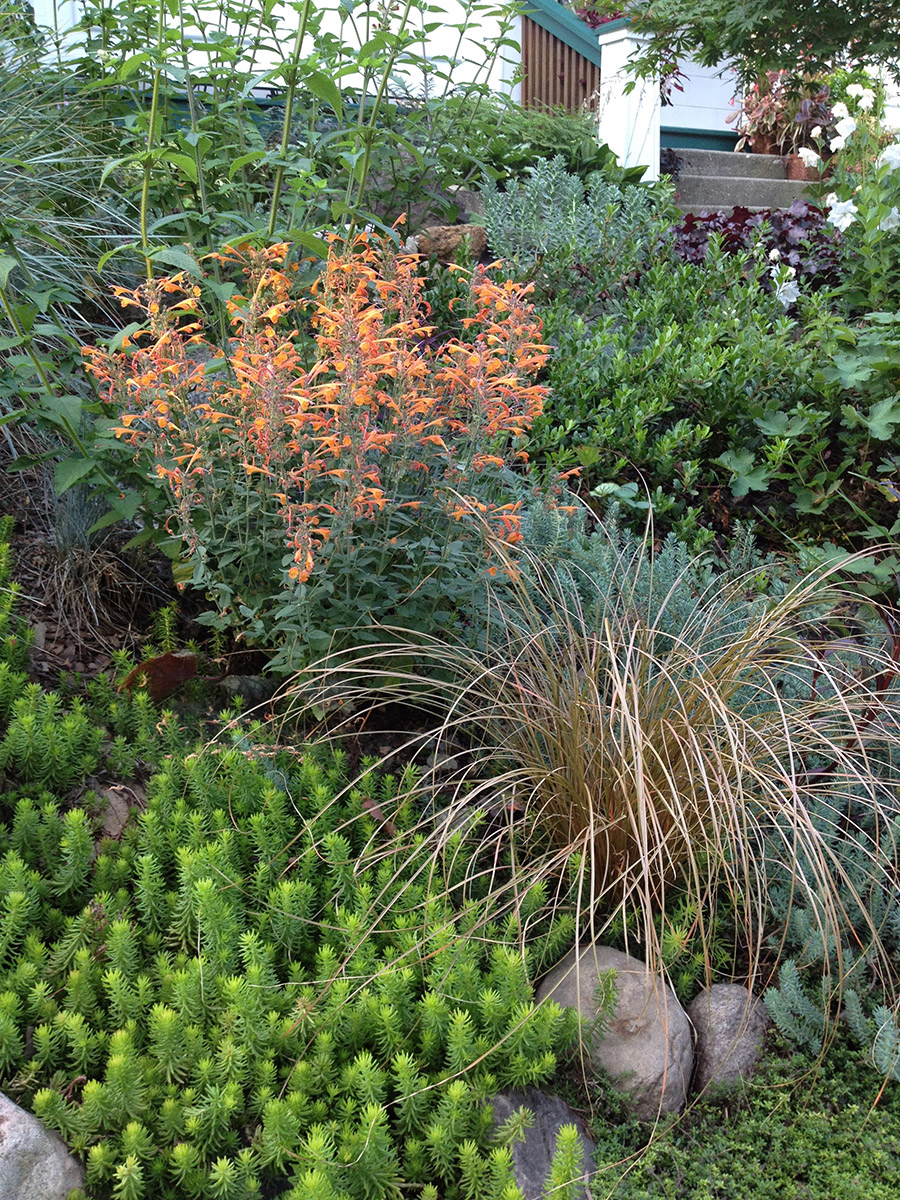 Long-time GPOD regular Tim Vojt out in Columbus, Ohio, listened to my advice to make sending in photos one of his New Year's resolutions! Yay, Tim! He sent in three days' worth. Today he says, "These are just a few garden moments that I particularly liked this past summer. There's some crazy, clashing color combinations, but I really like them." These are wonderful, Tim! Tomorrow's are even cooler…..stay tuned!
By the way–I posted yesterday's photos (the last day in Rwanda) too late for them to be picked up by the automated email. In case you missed them, here's the link!
I'm scheduled to give another GPOD talk (A few of you will be getting emails in the next two weeks as I put together the slideshow…), and a number of people have emailed to say that they'll be at the show, and that they'd love to meet up with a bunch of fellow GPODers!
The RSVPs so far:
Glenda Curdy (Nurserynotnordstrom)
May Kald (GrannyMay) – tentative
Catherine Campbell (CrannyCC) – tentative
Tia Scarce
Jeanne Cronce (Greengenes)
Sheila Schultz
Nora
Shirley Graves
Chris Niblack (ChrisSeattle)
Kielian DeWitt (Annek)
Linda Skyler (Meelianthus)
So…who else is going to be there?? Let us all know in the comments, and we can start planning an outing! Perhaps after-dinner drinks one night at the bar at the Sheraton? I'll repeat this announcement for the next week or so, at least, and keep a running list of who's coming….enticement for even more people to come. Oh, and when you comment to say you'll be there, give us your real name so that I can plan name tags that include both that and your screen name…

<– <– <– <– <– <– <– <– <– <– <– <– <– <– <–
______________________________________________
Want to get the GPOD delivered to your inbox every morning? CLICK HERE!
Want us to feature YOUR garden, or a garden you've recently visited, in the Garden Photo of the Day? CLICK HERE!
Want to see every post ever published? CLICK HERE!
Want to search the GPOD by STATE? CLICK HERE!
And last but not least, Check out the GPOD Pinterest page, where you can browse all the post in categories…fun! CLICK HERE!