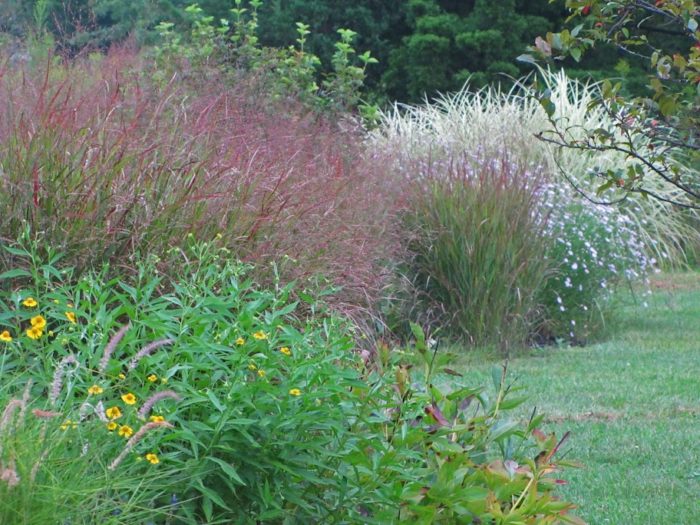 In the spirit of revisiting some of our favorite gardens this week, today we're revisiting John Markowski in his garden in New Jersey. We first visited John in April (refresh your memory HERE.)
Today we get to see his garden in fall, with the grasses going gangbusters. John says, "I garden in zone 6B in central New Jersey and have two big issues I need to contend with. My clay soil drains very poorly (apparently we have a high water table in my town) and the plants have to deal with wet feet a good part of the year.
"I also have swarms of deer who visit frequently and destroy everything in their path (RIP peonies). As a result, I rely more and more on ornamental grasses and native perennials and shrubs. These include Joe Pye weed, sneezeweed, amsonia (bluestar), itea (sweetspire), clethra (summersweet) and boltonia."
Well this strategy is certainly working, John. Pristine and lovely! Thanks for sharing again. ***John has a blog! Check it out HERE.
_______________________________________________
Want us to feature YOUR garden in the Garden Photo of the Day? CLICK HERE!
Want to see every post ever published? CLICK HERE!
Want to search the GPOD by STATE? CLICK HERE!

**Check out the GPOD Pinterest page, where you can browse all the post in categories…fun! CLICK HERE!**