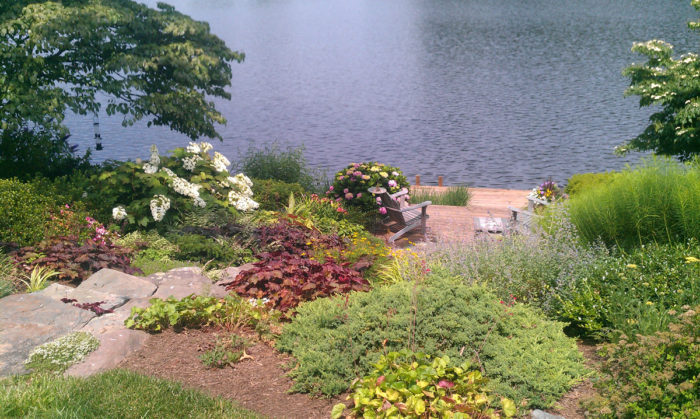 Back in September we featured a beautiful woodland garden John Magee designed for a client in northern Virginia. (Refresh your memory HERE.) Today he's back with another of his creations.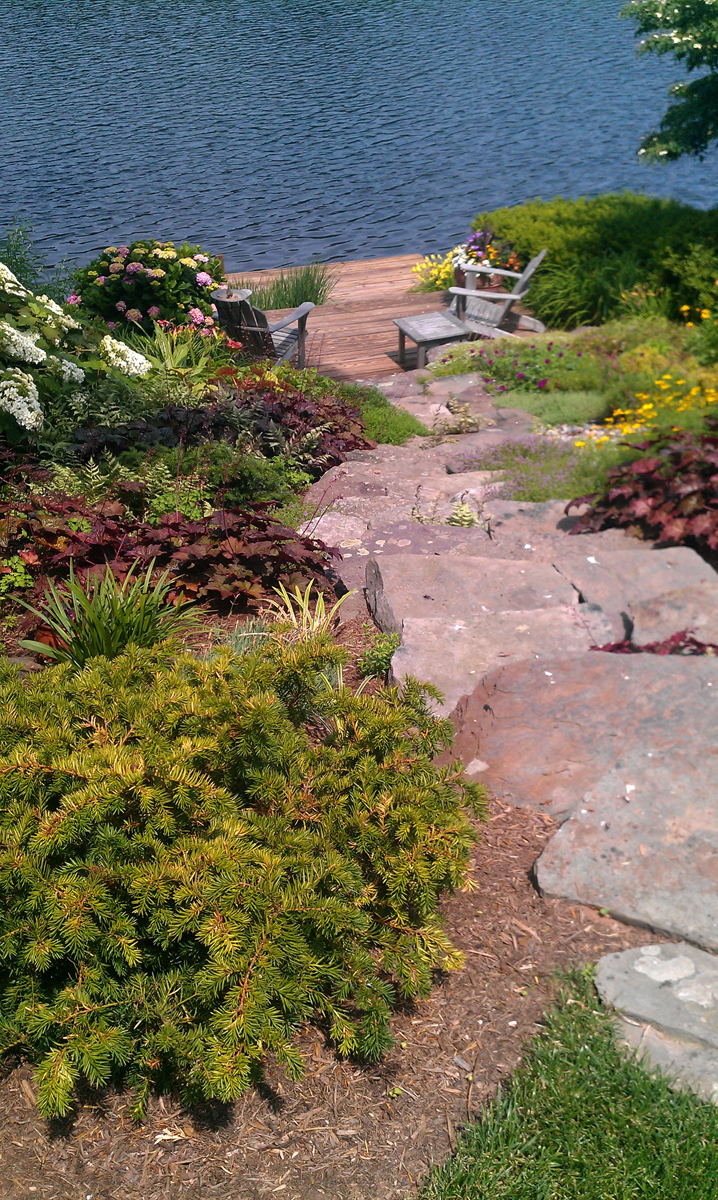 He says, "Here is a garden I created in Reston, Virginia. These people had a very steep and dangerous hillside of grass and enlisted my help to improve their means of traversing the slope. My suggestion? Rip out the turf, put in some stone steps, plant the hillside with beautiful plants, and enjoy!"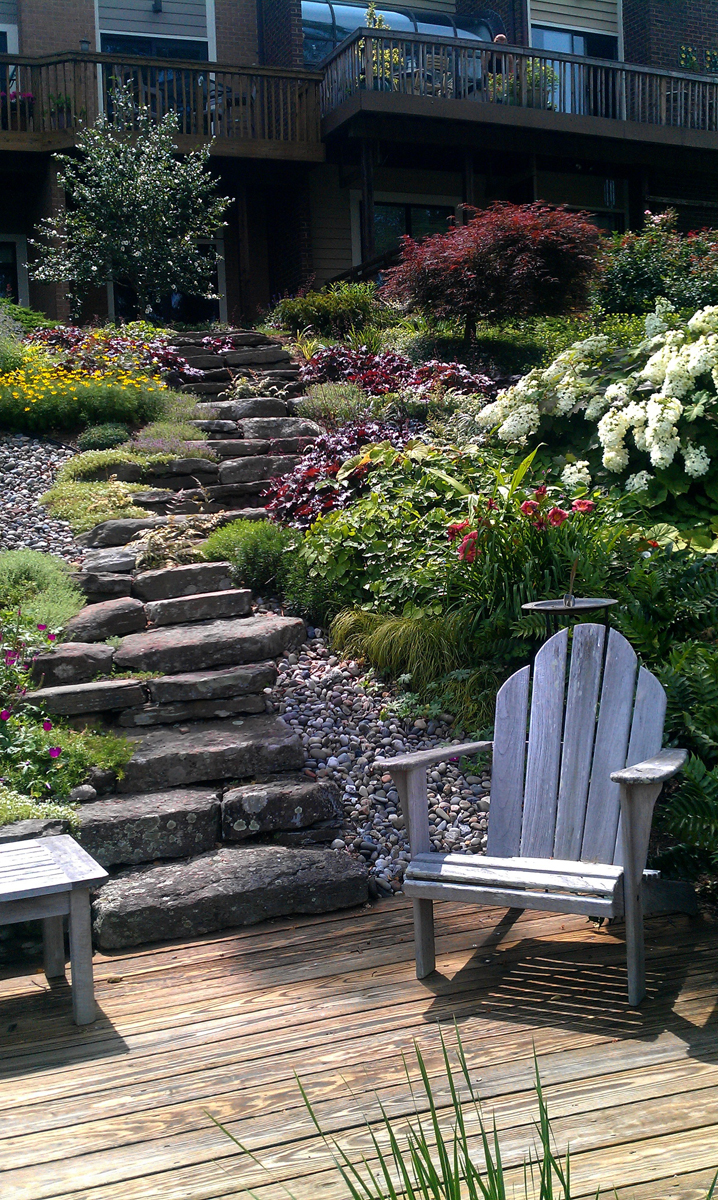 Beautiful, John! Those chairs at the bottom really make you want to go down there, and the plantings are beautiful. Thanks for sharing this with us!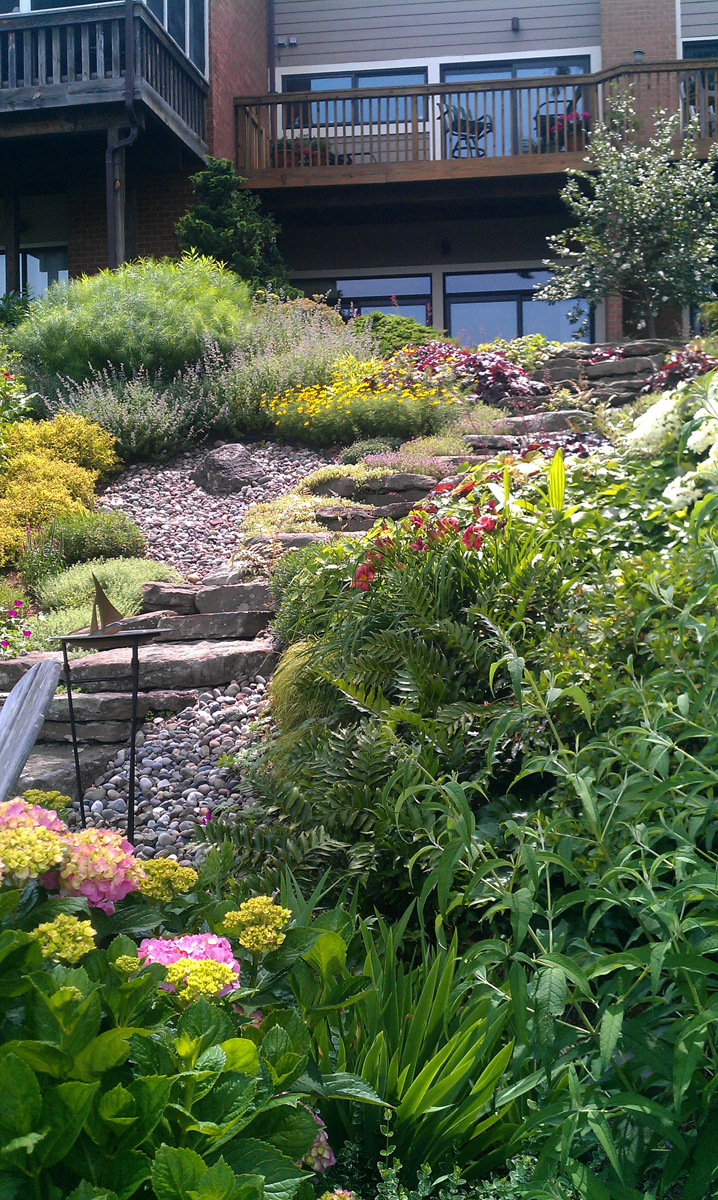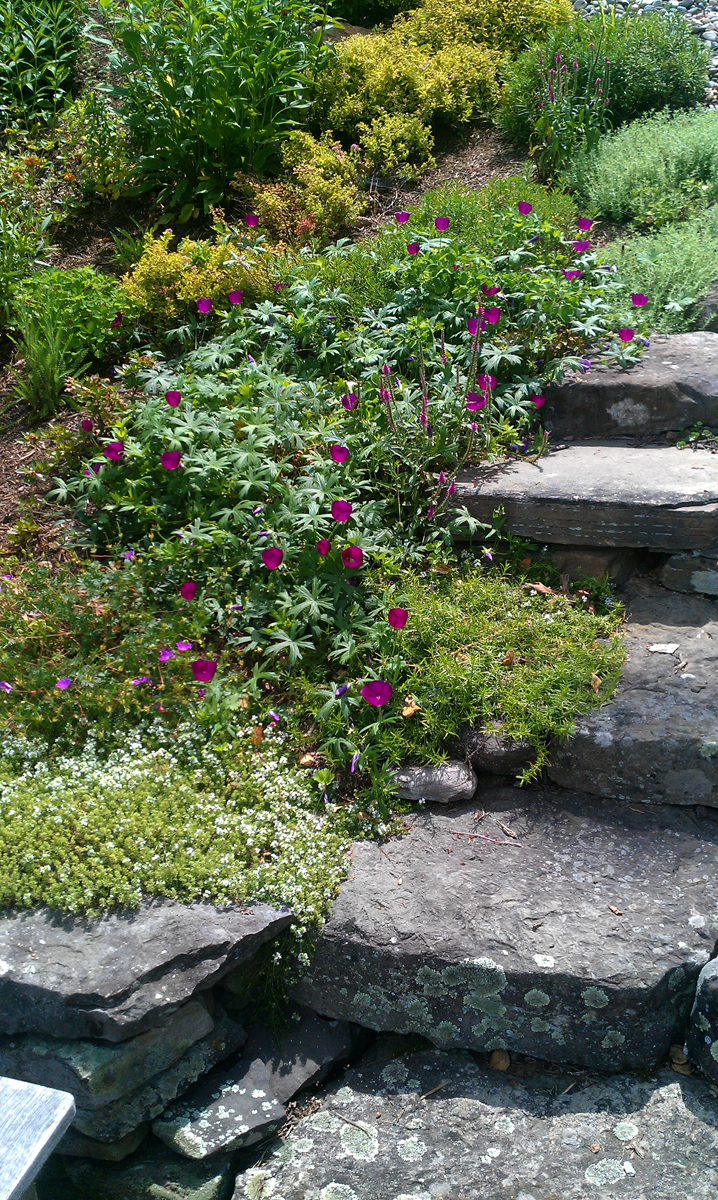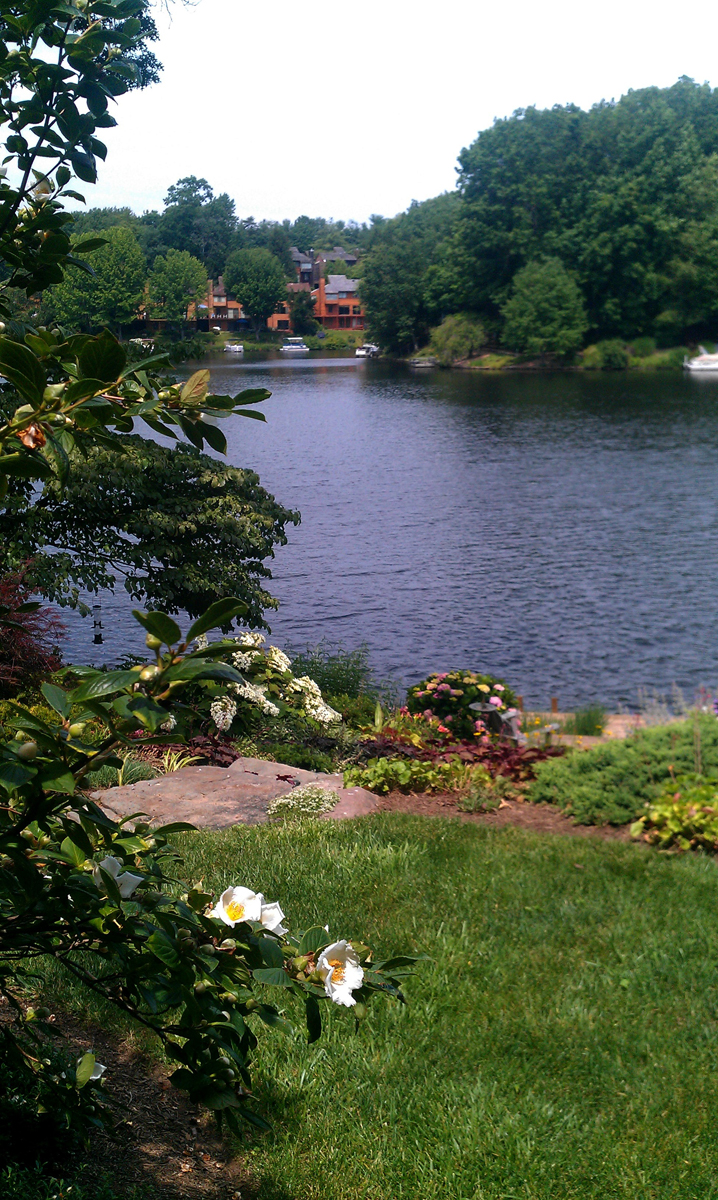 Want us to feature YOUR garden in the Garden Photo of the Day? CLICK HERE!
Want to see every post ever published? CLICK HERE!
Want to search the GPOD by STATE? CLICK HERE!
**Check out the GPOD Pinterest page, where you can browse all the post in categories…fun! CLICK HERE!**