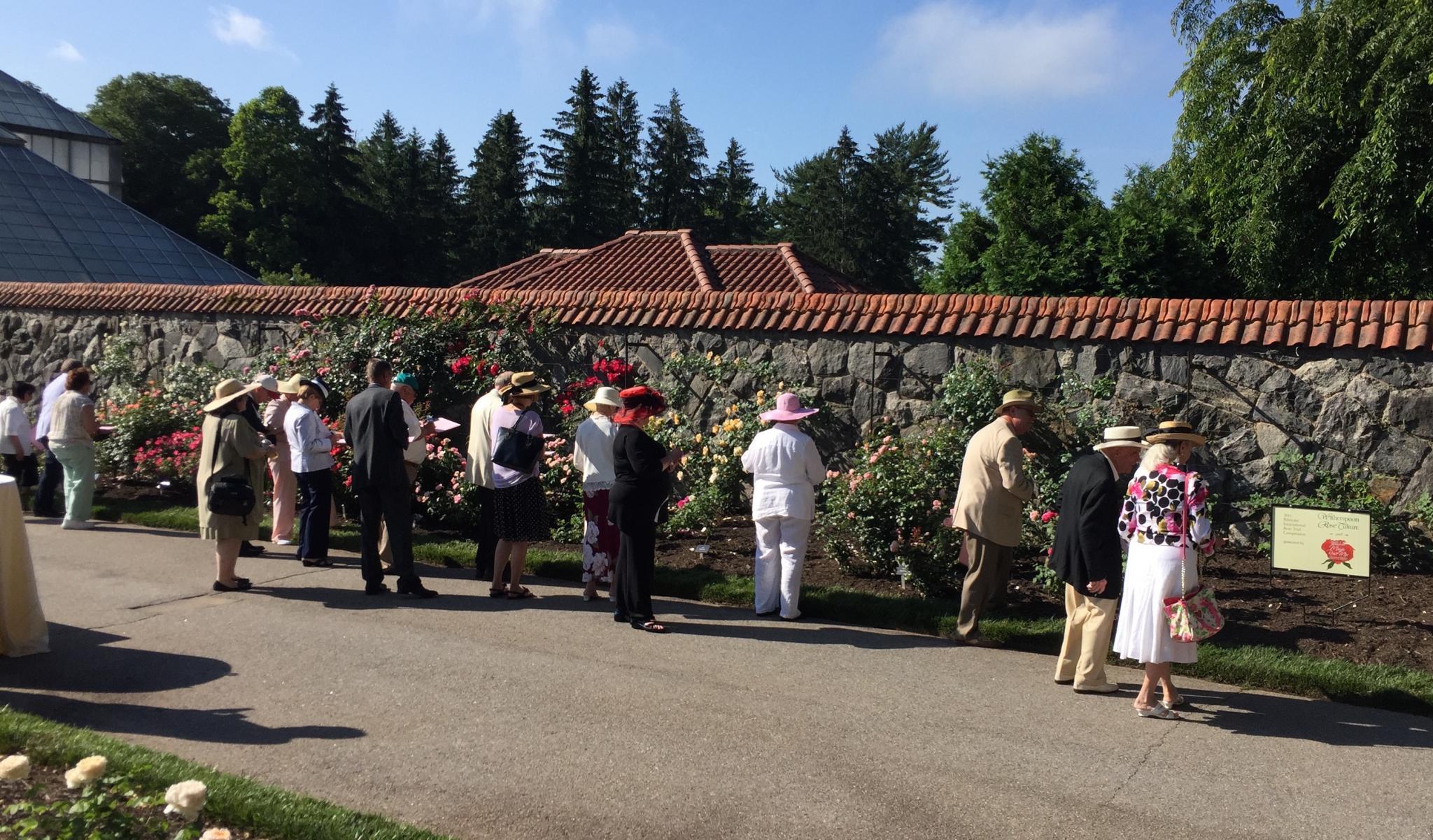 On Saturday May 31, 2015 a group of rose enthusiasts from around the country gathered in the walled garden of the Biltmore Estate to judge the 3rd annual Biltmore International Rose Trials. The weekend started the evening before with a wine and hors d'oeuvres reception in the garden welcoming them all to Biltmore. After a good night's sleep the judges arrived in the garden at 8:30 AM sharp to enjoy coffee and a light brunch and receive their instructions.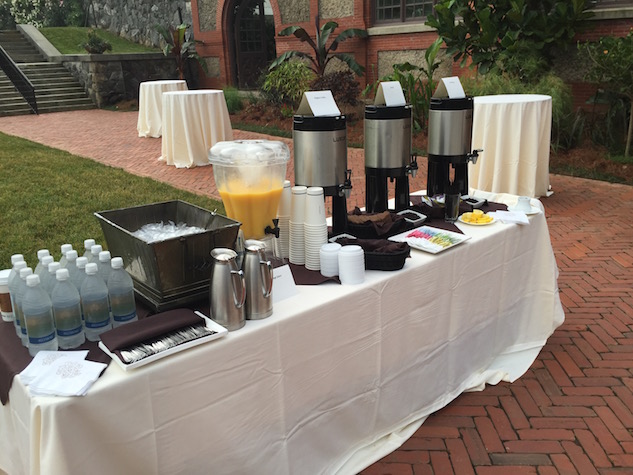 The roses in this year's trial were actually planted back in the spring of 2013. Before this day of judging and announcing the winners, the roses were judged 7 times over two years by a permeant jury. This jury is made up of local area rosarians, gardeners, writers and industry professionals. The idea is to make the jury diverse to reflect all facets of rose growing. With this day's judging the roses will have been judged 8 times over the full two years.
The roses are not just judged for their flower. Growth habit, disease resistance, fragrance, re-bloom and novelty all come into play. They are judged as garden plants to be used in any general garden setting.
The Biltmore International Rose Trials are a sustainable trial. While fertilizers are used they are organic. The care protocols are designed to boost the plant's inner immune system so they can better fight disease on their own. The goal is to find, and highlight, roses that will grow in your garden with just basic care.
This year's winners are a diverse group. Most can be found in garden centers and even in some box stores. Be sure to review the list of winners and then find a spot in your garden for these beauties. You can be sure they will thrive as the two year trial put them through their paces!