1. Bonfire
®
Begonia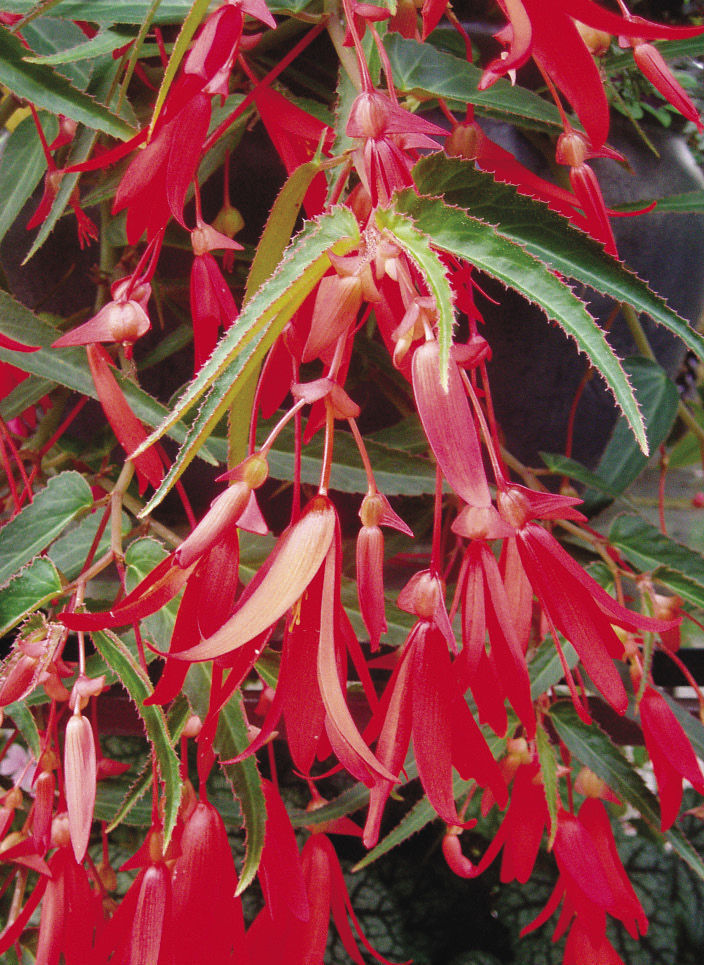 Name:
Begonia boliviensis
'Bonfire'
USDA Hardiness Zones: 8 to 10
Size: 18 inches tall, trailing to 2 to 3 feet
Conditions: Full sun to partial shade; average to moist, well-drained soil
This sizzling-hot little number is a must-buy for its intense color and sultry pizzazz. 'Bonfire' is best grown in a container, where it will flaunt its fiery orange-red flowers all summer long as it flows over the edges. It also shows sass and an explosion of color when planted in beds. Whether it's planted in a container or in the ground, keep it well watered and fertilize monthly. You'll never regret a cent spent on this stunner.
2. Ivory Prince Hellebore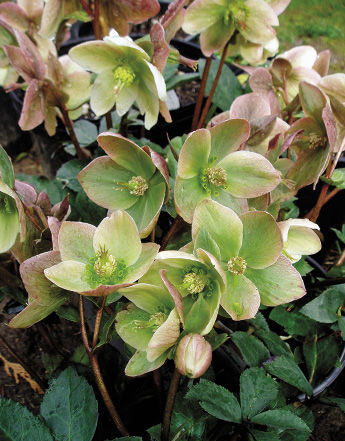 Name:
Helleborus
'Walhelivor'
Zones: 4 to 9
Size: 10 to 12 inches tall and 12 to 18 inches wide
Conditions: Partial shade; prefers slightly acidic, well-drained soil
Who wouldn't buy a plant that looks amazing all year with little or no maintenance? Hellebores have long been treasured as winter-flowering wonders, and this variety is no exception. With lightly marbled, blue-green foliage that always looks fresh, it is handsome when it comes into bloom, with burgundy-green buds bursting open to white blooms with a hint of green and pink. It is durable, pest- and disease-free, and easy to grow.
3. Plumose Soft Shield Fern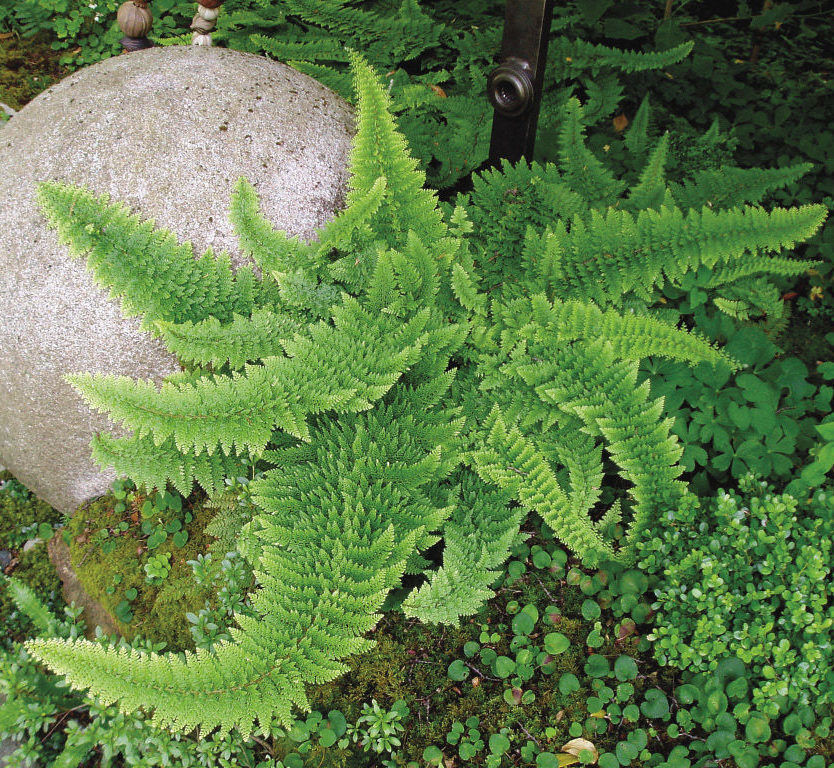 Name:
Polystichum setiferum
'Plumoso-multilobum'
Zones: 6 to 9
Size: 18 inches tall and 2 to 3 feet wide
Conditions: Full to partial shade; prefers rich soil
Ferns are regaining popularity in the Pacific Northwest. If you have room for only one, seek out this variety. It is hard to find, so nab it when you spot it. It is absolutely out of this world: The mature specimen has an alien-starfishlike quality. Plant it where you can appreciate the frilly, finely textured fronds up close. Though evergreen, it could use some tidying up in winter and early spring.
4. 'Hedgerows Gold' Variegated Redtwig Dogwood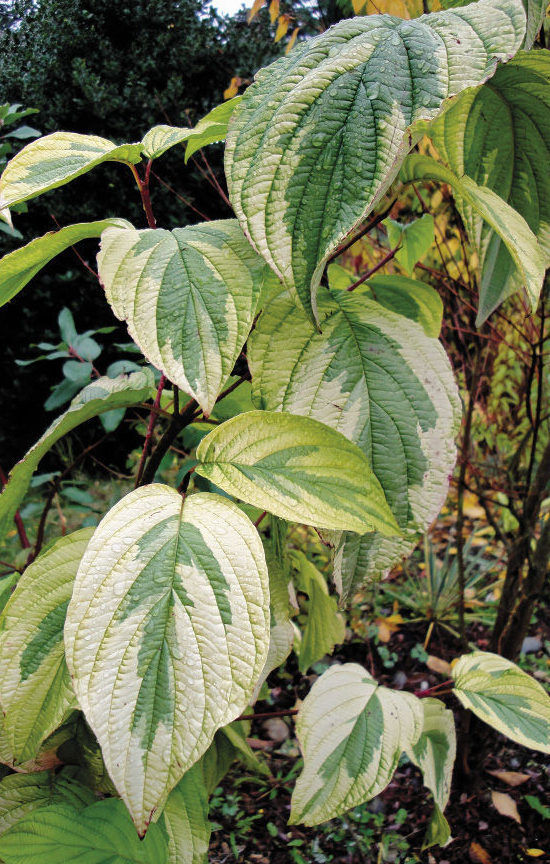 Name:
Cornus sericea
'Hedgerows Gold'
Zones: 3 to 8
Size: 6 to 8 feet tall and 5 to 6 feet wide
Conditions: Full sun to partial shade; rich, well-drained soil
This dogwood developed on the West Coast offers year-round interest without a lot of work, which is why I put it on my shopping list. 'Hedgerows Gold' is an outstanding varie­gated, multistemmed shrub. Mature plants have a dense, rounded habit, but you can cut the entire plant back each winter or spring to encourage new, bright red stems.
Rizaniño "Riz" Reyes, a plants­person and landscape consultant, owns RHR Horticulture & Landwave Gardens in Shoreline, Washington.
Photos: courtesy of Rizaniño "Riz" Reyes