1.
Red Yucca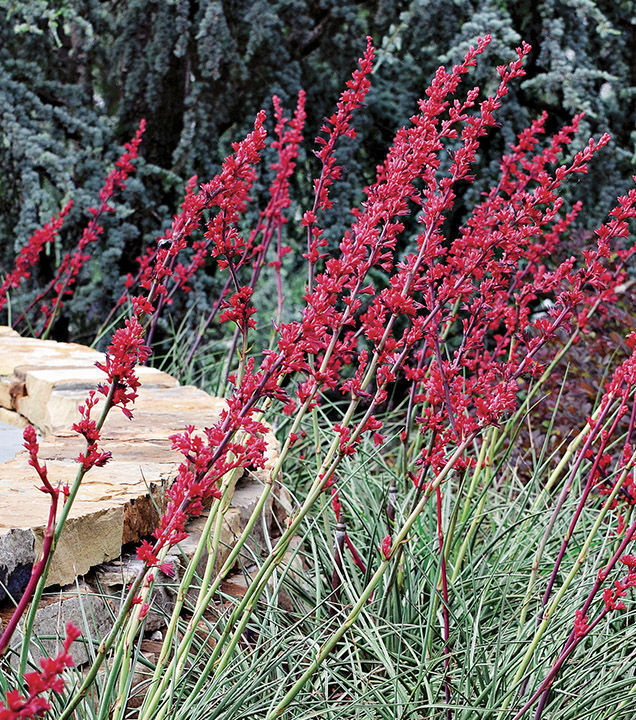 Name:
Hesperaloe parviflora
Usda Hardiness Zones: 5 to 10
Size: 3 to 5 feet tall; 2 to 4 feet wide
Conditions: Full sun to partial shade
This plant is far from new, but it was introduced to me last year. The plant's range had me in awe: not just the range where it can grow, but also the diverse pollinators it attracts, the many soils it can live in, and the extreme heat and cold it can take. This is truly an adaptable, low-maintenance plant that you will want to hang out with. Mix it in with some beautiful grasses and succulents, throw down some rocks, and—boom!—you have a great, low-maintenance garden. The flower stalk is 3 to 5 feet tall, with an architectural flair.
2.
Archangel Cherry Red Angelonia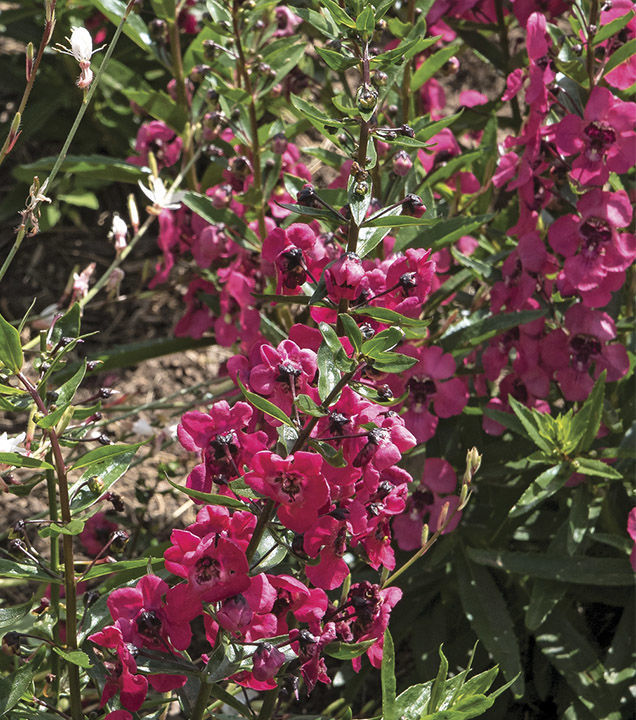 Name:
Angelonia angustifolia
'Balarcher'
Zones: 10 to 11; annual in colder climates
Size: 12 to 14 inches tall, 10 to 12 inches wide
Conditions: Full sun; well-drained soil
This beautiful bedding plant has typically been available in cool shades of white, pink, and purple, so it's exciting to see this hot new cherry-red variety available in 2017. Angelonia, also known as summer snapdragon, is a prolific bloomer throughout the summer, and the Archangel series has the largest blooms of all the angelonias. It is drought and heat tolerant, with no deadheading required. If you remember to water deeply until the plant establishes and fertilize once a month, you will not be disappointed in the performance of this beauty. Angelonia looks great in mixed pots, window boxes, and mass plantings.
3.
Purple Daydream
®
Dwarf Loropetalum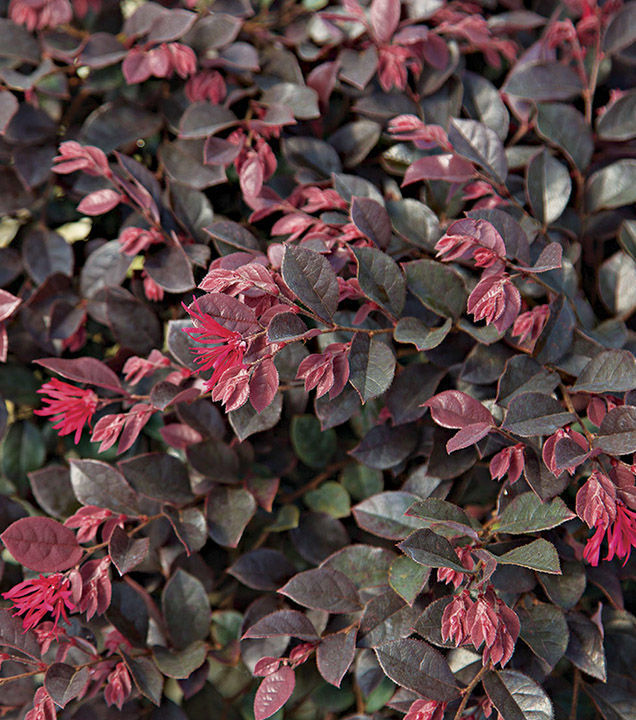 Name:
Loropetalum chinense
'PPI'
Zones: 7 to 10
Size: 2 to 3 feet tall; 3 to 4 feet wide
Conditions: Full sun to partial shade; fertile, well-drained, acidic soil
Purple Daydream® was introduced by Southern Living Plant Collections in 2016. It has beautiful maroon leaves that are evergreen and reddish-pink fringed flowers that bloom from mid-March to mid-April. This dwarf cultivar would be excellent for an easy-care foundation planting, low hedge, or ground cover. The farther south you live, the more important it is to plant in morning sun and afternoon shade to avoid scorching. What's the difference between this and all of the other purple-leaf loropetalums? The answer is size, and there is a size for any landscape.
4.
Scentamazing
™
Gardenia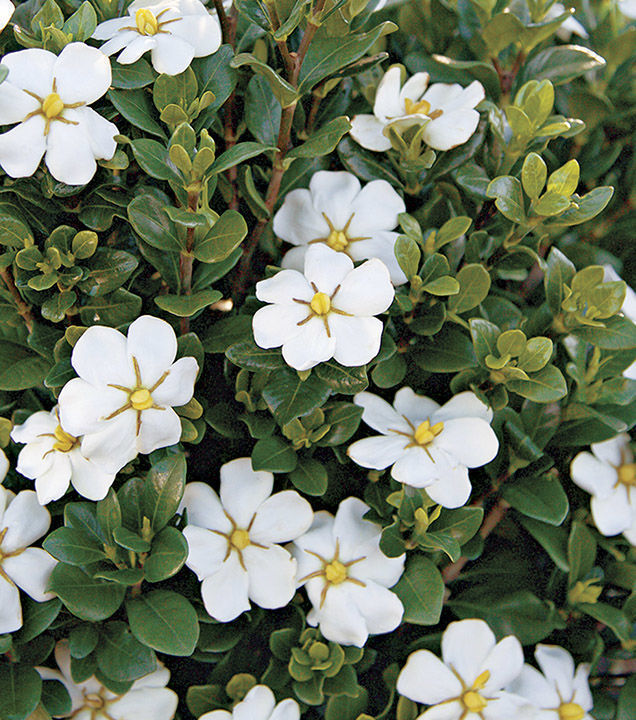 Name:
Gardenia jasminoides
'Leetwo'
Zones: 7 to 10
Size: 3½ feet tall and 4 feet wide
Conditions: Full sun to part shade; well-drained soil
New for 2017, this compact gardenia has a simple flower with a powerfully sweet smell. We are so used to double-flowered gardenias that it's nice to see the simplicity of a single flower again. 'Leetwo' blooms in late spring and reblooms from late summer into fall. Fertilize in late spring before bud set, prune for shaping after its first spring blooms, water when it's dry, and spread mulch around the roots during winter months. Other than that, this plant is low maintenance. It also attracts bees and butterflies. Nothing says summer like the fragrance of a gardenia on a hot Southern night.
Susan L. Capley is education director at the New Orleans Botanical Garden.
Photos: #1 and #2, millettephotomedia.com; #3 and #4, courtesy of Southern Living® Plant Collection