1.
Carolina Sweetheart
™
Eastern Redbud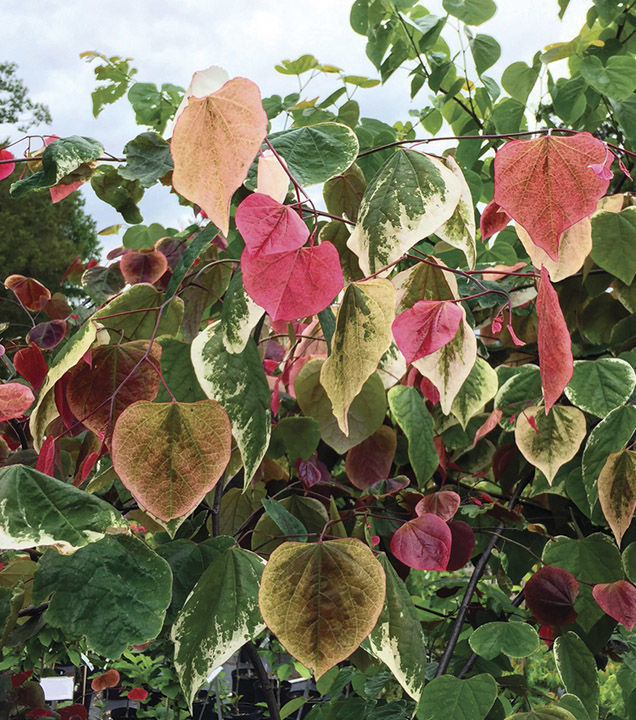 Name:
Cercis canadensis
'NCCC1'
Usda Hardiness Zones: 6 to 9
Sizes: 20 to 25 feet tall and wide
Conditions: Full sun to partial shade; moist, well-drained soil
Carolina Sweetheart™ is a breathtaking selection of this eastern U.S. native. In early spring, prior to leaf emergence, bare stems are covered with lavender-pink pealike flowers. Heart-shaped leaves provide a kaleidoscope of colors throughout the growing season. Emerging glossy burgundy, the foliage gradually takes on shades of pink before developing an irregular white margin around a dark green center. By summer, leaves are mostly bronze-green and provide the perfect backdrop for the eye-catching new growth. This Southern belle will stand out in any garden.
2.
'North Light' Dawn Redwood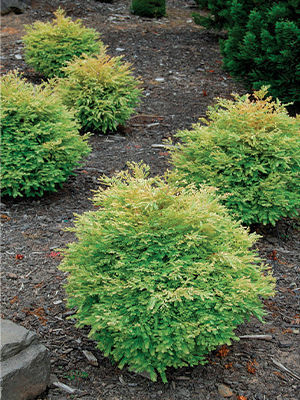 Name:
Metasequoia glyptostroboides
'North Light' (
syn. 'Schirrmann's Nordlicht')
Zones: 5 to 8
Sizes: 6 to 8 feet tall and wide
Conditions: Full sun to partial shade; moist soil ideal
Typically, when you think of the deciduous conifer dawn redwood, visions of towering, majestic ancient specimens come to mind. 'North Light' makes one ask, "Honey, who shrunk the dawn redwood?" Discovered as a witches broom on M. glyptostroboides 'White Spot', this petite beauty develops a compact, densely branched, and rounded habit. Soft, feathery leaves are highlighted with splashes of creamy white, making the entire plant glow in the landscape. Cooler autumn temperatures turn the needles a rich chestnut brown before they fall to the ground. This little wonder performs admirably in moist, evenly wet soil and quickly burns under dry conditions.
3.
Frosted Jade Bugleweed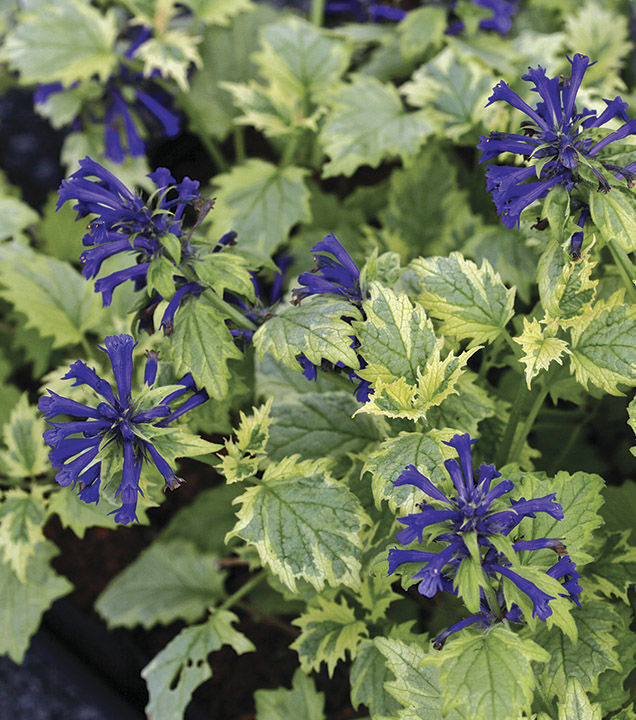 Name:
Ajuga incisa
'Bikun'
Zones: 6 to 8
Sizes: 12 to 18 inches tall and wide
Conditions: Partial sun to light shade; moist, well-drained soil
Every gardener is familiar with the carpet-forming bugleweeds that come in a variety of foliage colors and inevitably find their way into our lawns or parts of the garden where they are unwanted. Frosted Jade distinguishes itself from its creeping cousins by developing into a well-behaved clump. Exceptional gray-green leaves highlighted by creamy white margins provide a burst of color in any woodland garden. Deep cobalt-blue flowers sit atop the foliage, adding even more pizzazz in spring.
4.
'Red Umbrellas' Meadowsweet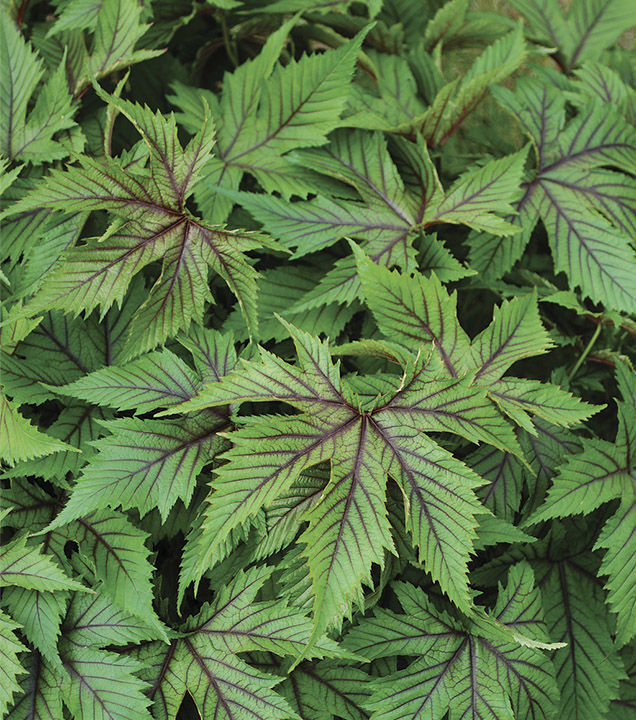 Name:
Filipendula
'Red Umbrellas'
Zones: 3 to 7
Sizes: 24 to 30 inches tall and 20 to 24 inches wide
Conditions: Full sun to partial shade; evenly moist soil
'Red Umbrellas' produces unusual maplelike green leaves with vivid, contrasting maroon-red veins. In summer, frothy plumes of pink flowers open on erect stems above the unique foliage. This plant adds wonderful texture and color to a sunny or lightly shaded perennial border. Its shorter stature also makes 'Red Umbrellas' more suitable for many garden applications as compared to its much taller relatives, which are usually assigned a spot in the back of the border.
Andrew Brand is the nursery manager at Broken Arrow Nursery in Hamden, Connecticut.
Photos: #1 and #4, Courtesy of Andrew Brand; #2, Courtesy of Broken Arrow Nursery; #3, Joshua McCullough