1.
Sunny Knock Out® Rose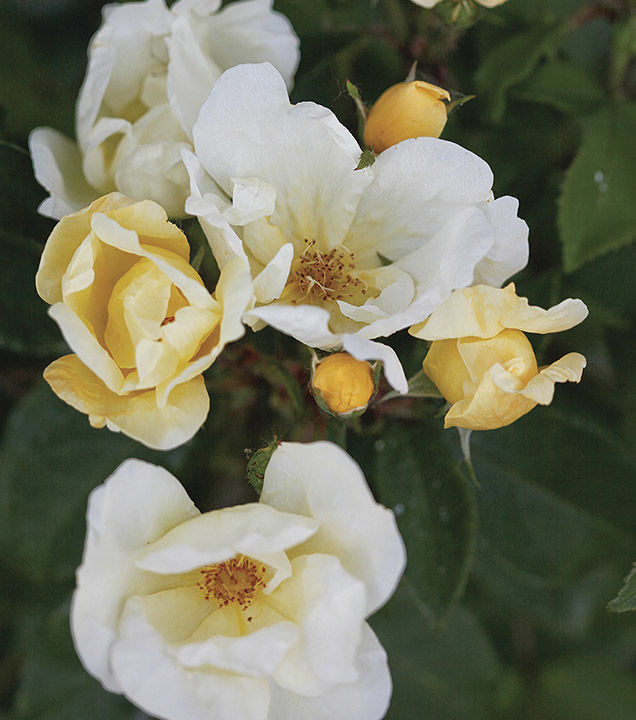 Name:
Rosa
'Radsunny'
Usda Hardiness Zones: 4 to 7
Size: 3 to 4 feet tall and 3 feet wide
Conditions: Full sun; well-drained, fertile soil
This rose has been a cheery, low-maintenance addition to the new fragrant garden at Olbrich Botanical Gardens. Like other Knock Out® roses, the plant sports glossy green foliage, remaining clean even during the hot and humid summer of 2016, the fourth wettest Wisconsin summer on record. The multitoned flower clusters produce freely throughout summer with canary-colored buds opening into sunny single flowers and aging to buttery ivory. I especially enjoy the lovely scent: honey, apricots, and a touch of citrus. The vase-shaped form mixes easily with other plants, my favorite being lavender (Lavandula spp. and cvs. Zones 5–8).
2.
'Southern Charm' Mullein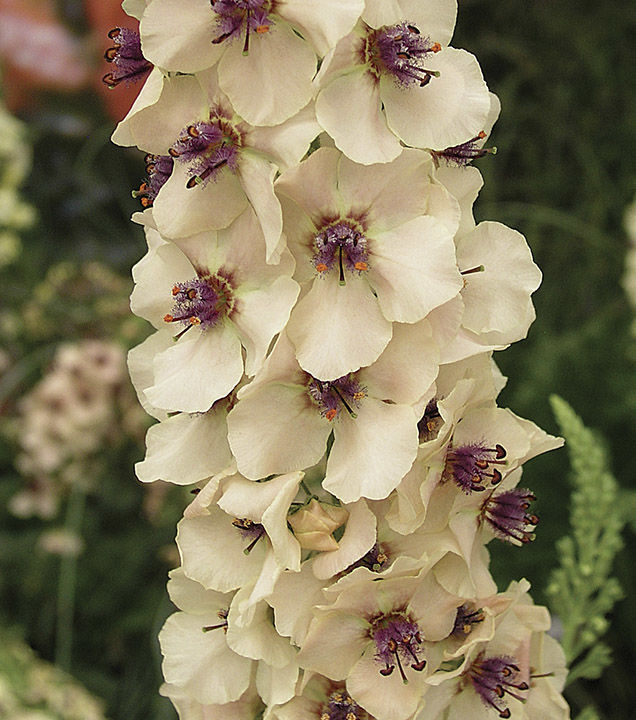 Name:
Verbascum
'Southern Charm'
Zones: 5 to 8
Size: 3 feet tall and 18 inches wide
Conditions: Full sun; dry, lean soil
Spying one lone specimen on a private garden tour, I was entranced by the romantic shading of this plant's flowers. 'Southern Charm' has abundant flower spikes, up to 2 feet tall, which are lined with florets in elegant pastel shades of lavender, rose, peach, and buff. Each floret is highlighted with a fuzzy purple center. The plants grow easily from seed, bloom heavily in their first year, and survive winter with no problem. The initial midspring bloom can be extended with deadheading. When the plant starts to look ratty in midsummer, shear it to the ground to encourage fresh foliage and sporadic reblooming. Plant 'Southern Charm' mullein with 'Husker Red' penstemon (Penstemon digitalis 'Husker Red', Zones 3–8) and 'Toffee Twist' sedge (Carex flagellifera 'Toffee Twist', Zones 7–9) to create a beautiful, drought-tolerant combination.
3.
'Blue Paradise' Phlox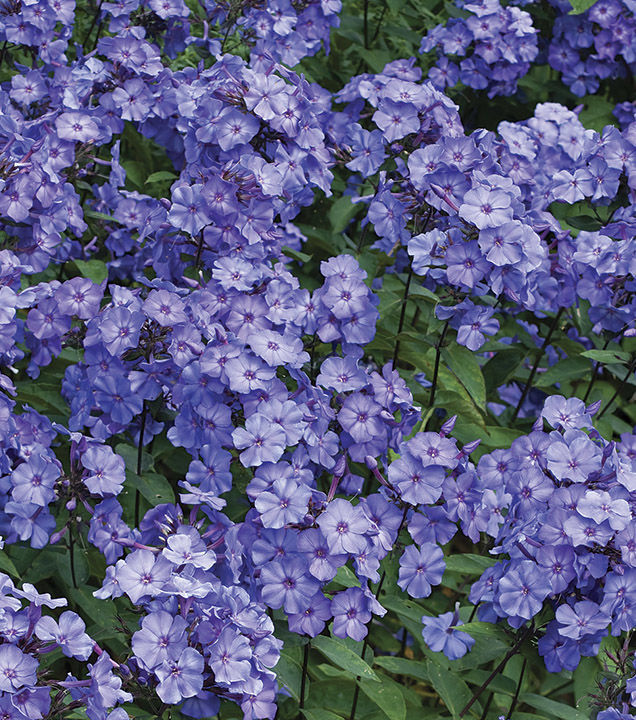 Name:
Phlox paniculata
'Blue Paradise'
Zones: 4 to 8
Size: 2 to 3 feet tall and 1 to 2 feet wide
Conditions: Full sun to partial shade; moist, well-drained soil
This phlox variety, introduced by Piet Oudolf, is one of those plants that literally stops people in their tracks. The flower color is entrancing, varying in tone and intensity, depending on lighting and the time of day. It is, at times, a delicate periwinkle or lilac and later an iridescent indigo. The individual florets are highlighted with a dark purple eye, and dark-colored stems offset the clean, deep green foliage. 'Blue Paradise' gets even more points for its sweet vanilla-clove fragrance, long bloom time, and compact habit.
4. 

'Goldtau' Tufted Hair Grass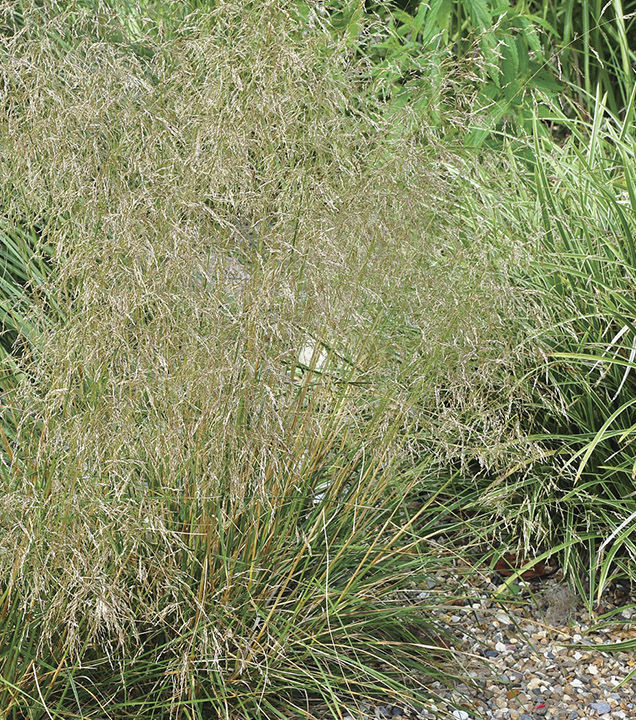 Name:
Deschampsia cespitosa
'Goldtau'
Zones: 4 to 9
Size: 2 to 3 feet tall and 2 feet wide
Conditions: Sun to partial shade; moist, well-drained soil
A new low-maintenance garden that graces our visitor center features a generous drift of this handsome grass. Throughout the summer, arching deep green leaves grow to form a tidy mound of foliage. The real show begins in late summer with a vibrant floral display: Light green panicles grow an additional foot above the foliage and burst open into an airy, shimmery cloud. 'Goldtau' means "golden dew" in German; it really shines in a location with some backlighting. In winter, the flowers turn a nice tan while the foliage remains semievergreen.
Erin Presley is a horticulturist at Olbrich Botanical Gardens in Madison, Wisconsin.
Photos: #1, Joshua McCullough; #2 and #4, millettephotomedia.com; #3, Richard Bloom