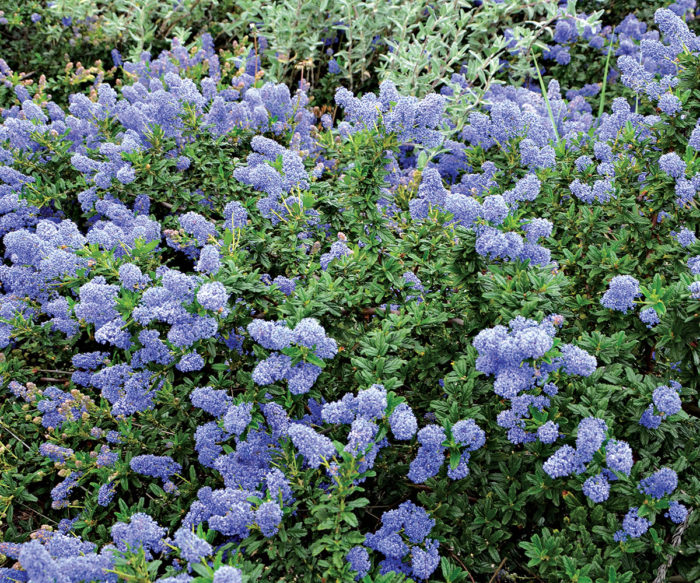 Incorporating native plants into your landscape design is an easy way to help support your local wildlife. Native plants support native insects. If we keep our native insect populations healthy and thriving, it helps support native birds, who eat the insects as a food source. The chain of positive impacts that planting native plants provokes stretches throughout the food chain of organisms and can even help ward off potential threats such as blights or pest outbreaks.
Below, you'll find some of the best native plants for Northern California.
---
1. 'Sunset' Manzanita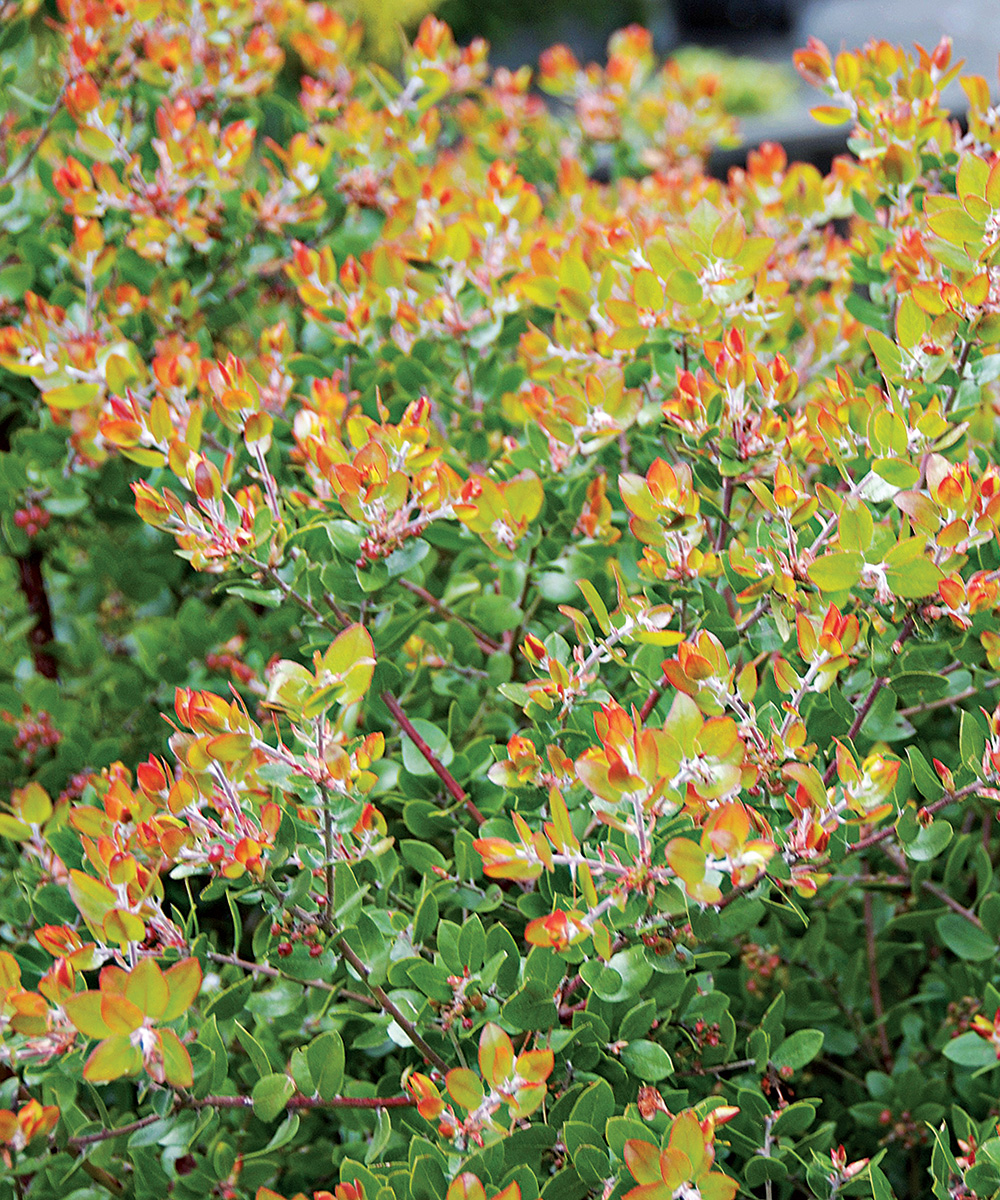 Name: Arctostaphylos × 'Sunset'
USDA Hardiness Zones: 7 to 9
Size: 3 to 5 feet tall and 6 to 8 feet wide
Conditions: Full sun; well-drained soil
A coppery mound of soft foliage is what makes sturdy 'Sunset' manzanita a charming addition to the drought-tolerant landscape. New, petite reddish-orange leaves eventually turn shiny olive green. Urn-shaped white flowers in spring attract bumblebees. An excellent candidate for a hedge, this manzanita's flowing, soft growth habit responds well to shearing. Most manzanitas are considered iron tough, with rough peeling bark and stiff leaves. 'Sunset' is soft and cuddly, and better yet, it's drought tolerant and deer resistant.
2. Santa Cruz Island Buckwheat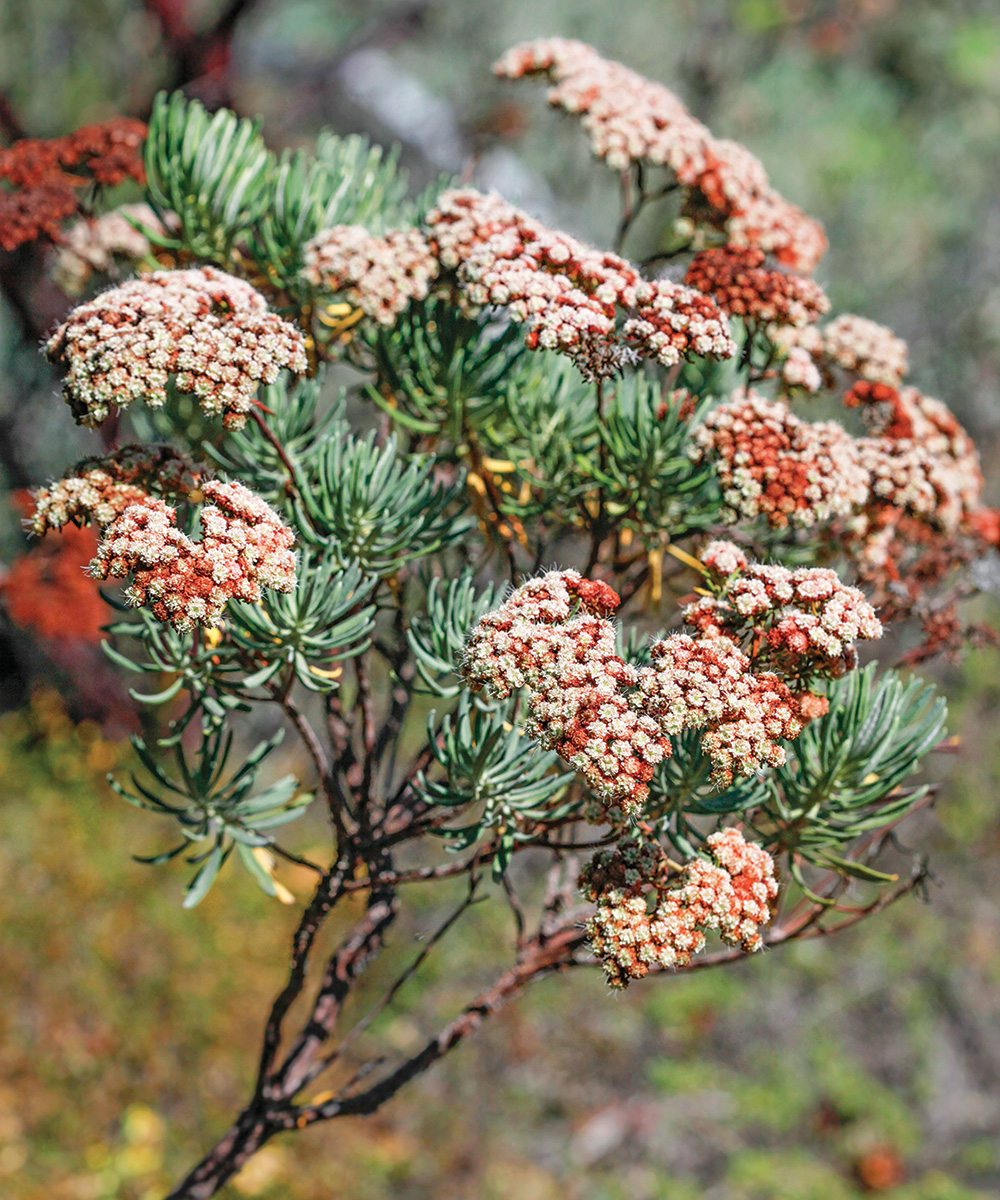 Name: Eriogonum arborescens
Zones: 9 to 10
Size: 2 to 3 feet tall and 3 to 5 feet wide
Conditions: Full sun; well-drained soil
If attracting butterflies, bees, and birds without resorting to the usual prosaic perennials is for you, consider Santa Cruz Island buckwheat. Every summer, broad flat heads of pink flowers smother the gray-green rosemary-like foliage on this sturdy shrub. It is a frothy mound of heaven for butterflies. Spent flowers offer songbirds a rich source of food in fall. Once established, this drought-tolerant shrub has a thick, mounding growth habit that is attractive all year long. No summer water is needed. It thrives in coastal gardens, where wind and salt harm many landscape ornamentals.
3. Ceanothus 'Joyce Coulter'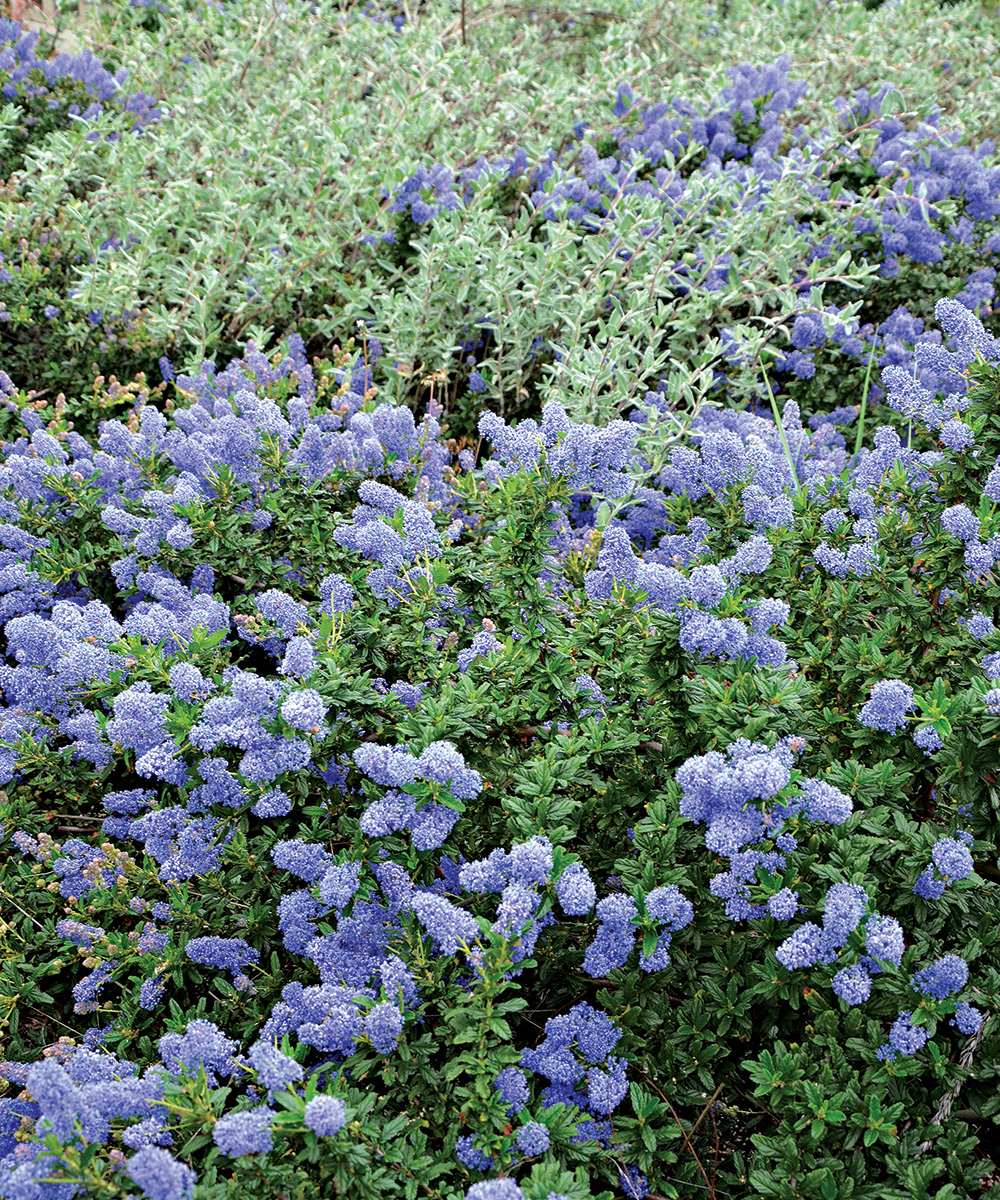 Name: Ceanothus 'Joyce Coulter'
Zones: 8 to 10
Size: 2 to 3 feet tall and 6 to 8 feet wide
Conditions: Full sun to partial shade; well-drained soil, some summer water
In these days of California drought, a cool green lawn is forbidden, but a sea of lime green 'Joyce Coulter' is perfect. This sprawling woody ground cover is fast growing, uses little water, and requires minimal care once established. The coarse, rich green leaves are crinkled, thickly covering long stems. In the spring, clusters of medium blue flowers attract bees and butterflies. Songbirds eat the seed heads. As an added bonus, it is a fire-resistive landscape plant that helps protect a home in wildfire-prone areas.
4. Bush Anemone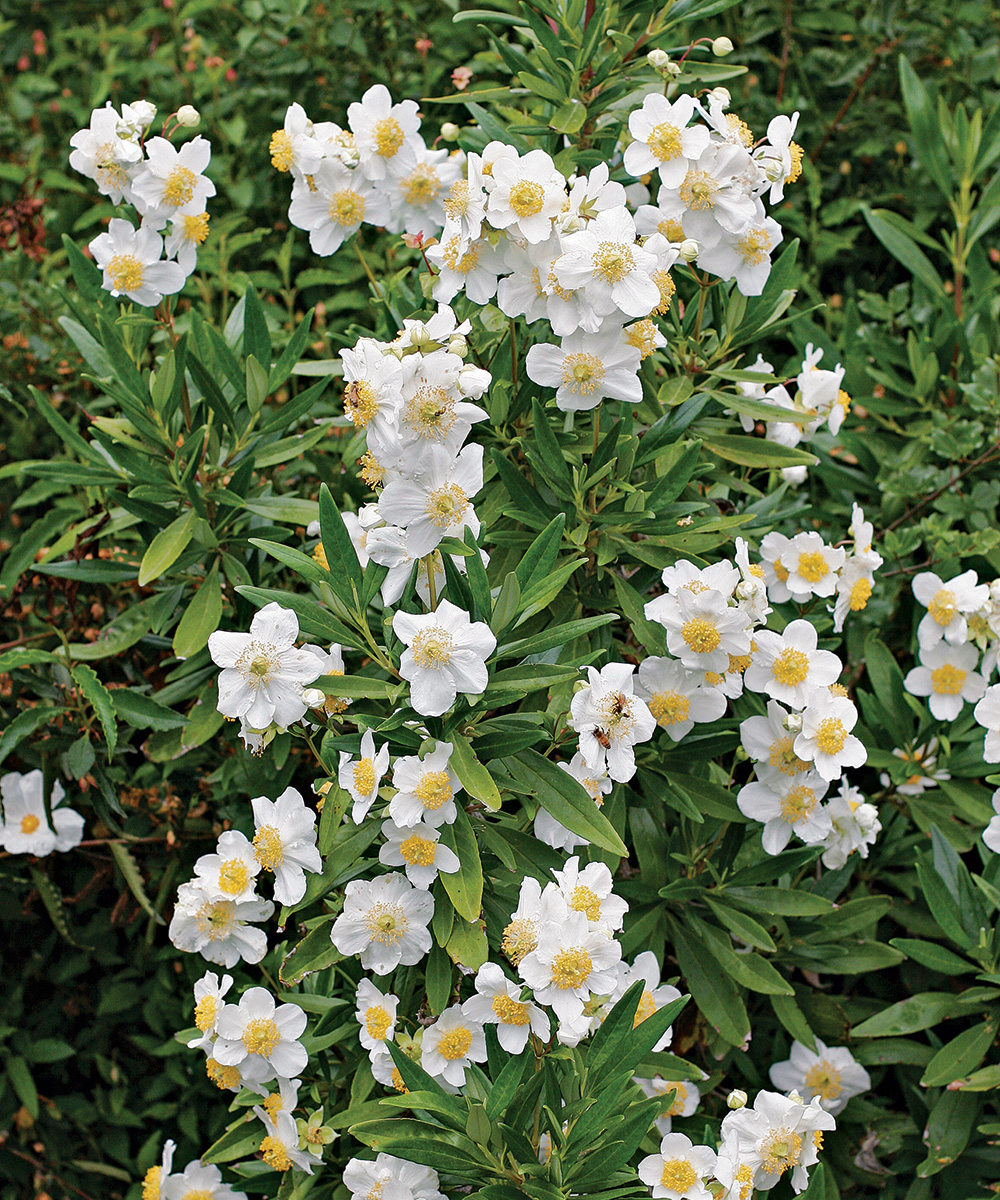 Name: Carpenteria californica
Zones: 8 to 10
Size: 6 to 8 feet tall and 3 feet wide
Conditions: Full sun on the coast and partial shade inland; well-drained soil, some summer water
In the summer, baggy clusters of white anemone-like flowers gather at the ends of stems and branches of this slender native evergreen shrub. While some native shrubs and trees are workhorses in the landscape, bush anemone is considered royalty. When in full bloom, this plant brightens up a shaded, woodsy area. The shiny green leaves are attractive all year long. Use bush anemone as a specimen or as an informal hedge or screen. Just a little water during the dry summer months is all that is needed to keep bush anemone robust.
---
Terry Kramer is a horticulturist and site manager for the Humboldt Botanical Garden in Eureka, California.