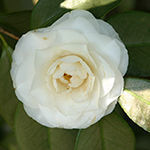 Troublesome

Plant – 

Camellias
(Camellia japonica cvs.)
1. Franklin Tree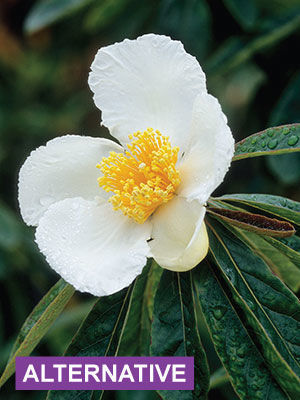 Name:
Franklinia alatamaha
USDA hardiness zones: 6 to 9
Size: 15 to 25 feet tall and 15 to 20 feet wide
Conditions: Full sun to partial shade; moist, well-drained, slightly acidic soil
Camellia is difficult to grow in the Northeast because it is tender. The Franklin tree (named after Benjamin Franklin) has 3-inch-wide white flowers centered with a cluster of bright yellow stamens. It is closely related to camellia: Its flowers have a sweet fragrance and bloom, in most years, from late July until mid-October. Unlike camellia, which is evergreen, Franklin tree puts on a brilliant fall-foliage display of fire-engine red before the leaves drop. All nursery plants are descendants of seeds collected in the 18th century; the plant became extinct in the wild by the early 19th century.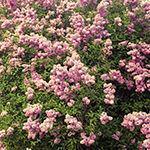 Troublesome

Plant – 
Common Lilacs
(Syringa vulgaris cvs.)
2. 'Lilac Sunday' Lilac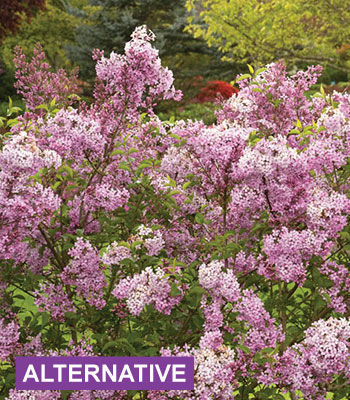 Name: 
Syringa
×
chinensis
'Lilac Sunday'
Zones: 3 to 8
Size: 8 to 12 feet tall and 8 to 10 feet wide
Conditions: Full sun; average soil; neutral pH
Common lilac is a longtime favorite in the Northeast. It is a vigorous shrub that is not fussy, and the sweet aroma of its flowers has made it coveted for centuries. The heavenly scent may be worth waiting for, but common lilac doesn't have much appeal in other seasons and its bloom lasts only a couple of weeks. 'Lilac Sunday' lilac has exceptionally long flower trusses and blooms a bit longer than common lilac. It is resistant to powdery mildew, and its foliage is a bit more attractive in fall. Lilacs are reputed to prefer a neutral to slightly sweet soil, but I've seen 'Lilac Sunday' perform well in acidic soils without amendments.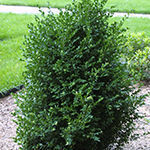 Troublesome

Plant – 
Common boxwoods
(Buxus sempervirens and cvs.)
3. Japanese Holly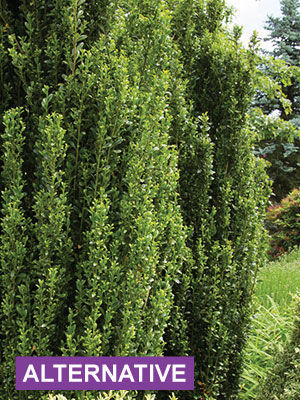 Name: 
Ilex crenata
and cvs.
Zones: 5 to 7
Size: 1 to 9 feet tall and 3 to 4 feet wide
Conditions: Full sun to partial shade; moist, well-drained soil
Common boxwood has been a cherished evergreen shrub since colonists brought the species to North America. In the Northeast, it grows well in locations protected from wind but, otherwise, may suffer windburn. The recent arrival of boxwood blight in Connecticut and Massachusetts has created new concerns as common boxwood is especially susceptible. Japanese holly has small oval leaves similar to boxwood; in fact, many home owners are unaware of the difference between the two. Japanese holly remains a rich green in winter. While wind and cold will still affect it in portions of the Northeast, Japanese holly is, for much of the region, a low-maintenance alternative that is not susceptible to the same diseases as boxwood.
Laura Eisener is a landscape designer; a consultant at Northeast Nursery in Peabody, Massachusetts; and an instructor at the Landscape Institute at Boston Architectural College.
Photos: #1 (troublesome), Stephanie Fagan; #2 (troublesome), Jerry Pavia; #1 (alternative), Bill Johnson; #3 (troublesome), Michelle Gervais; #2 (alternative) and #3 (alternative), Doreen Wynja