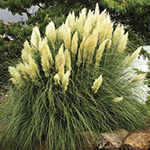 Troublesome

Plant – 

Pampas grass
(Cortaderia selloana and cvs.)
1. 'Karl Foerster' Feather Reed Grass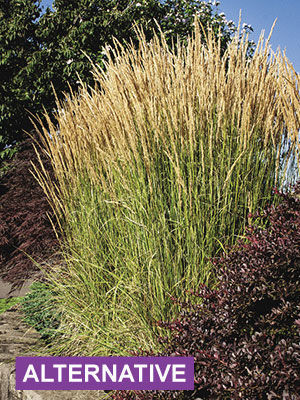 Name: 
Calamagrostis
×
acutiflora
'Karl Foerster'
USDA hardiness zones: 5 to 9
Size: 2 to 4 feet tall and 2 feet wide, with flower stalks up to 6 feet tall
Conditions: Full sun to partial shade; well-drained soil
Pampas grass has become invasive throughout California. It can be found growing in the wild on hillsides, in our state parks, and in areas near important waterways. 'Karl Foerster' feather reed grass was selected by University of California–Davis Arboretum as an "All-Star" plant for the Central Valley. It remains evergreen with dramatic flower spikes in summer. It is sterile, so there is no chance of it reseeding as with pampas grass. Because of its narrow habit, it can be used in tight spaces and makes a dramatic statement in container gardens. Prune plants back to an 8- to 10-inch-tall pyramid in late winter.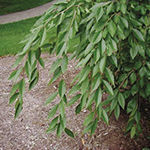 Troublesome

Plant – 

Weeping Higan cherry
(Prunus pendula 'Pendula Rosea')
2. 'Ruby Falls' Weeping Purple Redbud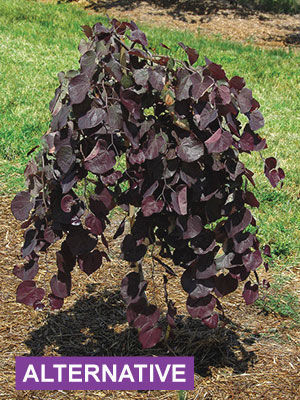 Name: 
Cercis canadensis
'Ruby Falls
Zones: 5 to 9
Size: 6 feet tall and 4 feet wide
Conditions: Full sun; well-drained soil
Few trees signal the beginning of spring like a weeping Higan cherry, with its dainty flowers and graceful habit. But this water-loving tree quickly succumbs to the summer heat and high nighttime temperatures of the Central Valley. 'Ruby Falls' is the first purple-leaved weeping form of redbud, which came about by crossing 'Forest Pansy' with 'Lavender Twist'. It thrives under hot, dry conditions; in poor soils; and on less water than a flowering cherry. Some afternoon sun is needed to maintain its purple leaf color. Plant near an entryway or prominent location to experience its year-round interest of pink flowers, heart-shaped purple leaves, red-orange fall color, and intriguing form.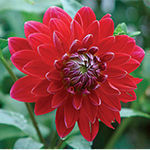 Troublesome

Plant – 

Dahlias
(Dahlia spp. and cvs.)
3. Monkey Flower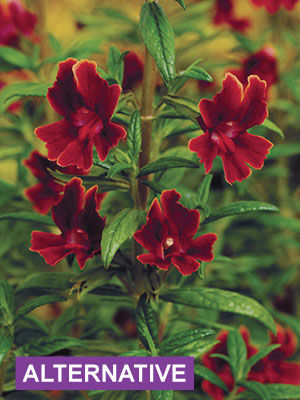 Name: 
Mimulus aurantiacus
and cvs.
Zones: 7 to 11
Size: 1 to 2 feet tall and wide
Conditions: Full sun to partial shade; well-drained soil
Just hearing the name "monkey flower" evokes a smile; the species name, Mimulus, refers to mimes or actors with painted faces. While dahlias require lots of water, fertilizer, and care to achieve late-season blooms, monkey flower, a California native, can be found on south-facing hillsides growing between the cracks of rocks. The 'Georgie' series has a compact habit and diverse colors of red (pictured), pink, orange, and yellow. The plant is deer resistant and requires little water, fertilizer, or effort. Prune back one-third of the plant in early winter to keep it neat and tidy.
Roy J. Lillywhite is an independent horticulture consultant in California and formerly the owner of a retail garden center and an executive with Monrovia.
Photos: #1 (troublesome), Doreen Wynja; #1 (alternative), Doreen Wynja for Monrovia; #2 (troublesome), courtesy of Missouri Botanical Garden PlantFinder; #2 (alternative), courtesy of PlantHaven International, Inc.; #3 (troublesome), Jennifer Benner; #3 (alternative), courtesy of Ball Ornamentals