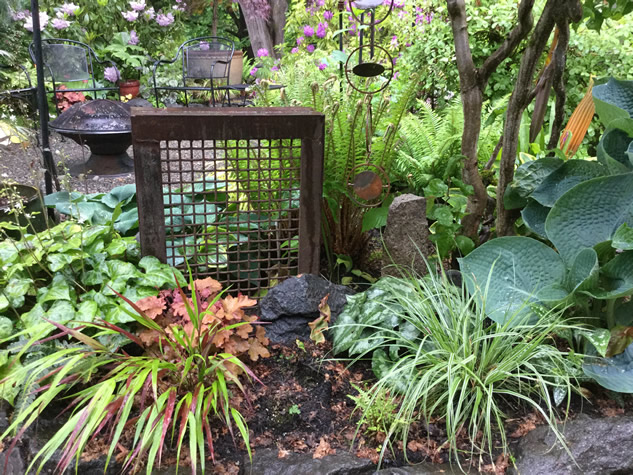 What a treat to visit Glenda Curdy's gardens in Seattle Washington! Her use of reclaimed art and unique pieces makes her garden such an interesting experience!
"The Pacific Northwest is a true paradise for gardeners and I am fortunate to enjoy gardening here.We have added a few new pieces of reclaimed garden art and a secret path of cobble stones,a new deck, fire pit area and many seating areas late last year and this Spring. Our gardens are not very large but we have packed a lot of purposeful areas in the space we have. We now enjoy the lower area of our gardens which we had never used in the past twenty five years."
Keep sending in photos, everyone! Whether you've never shared before or you've been featured multiple times, we want to see your garden! Email a few photos and a little info about your garden to [email protected].