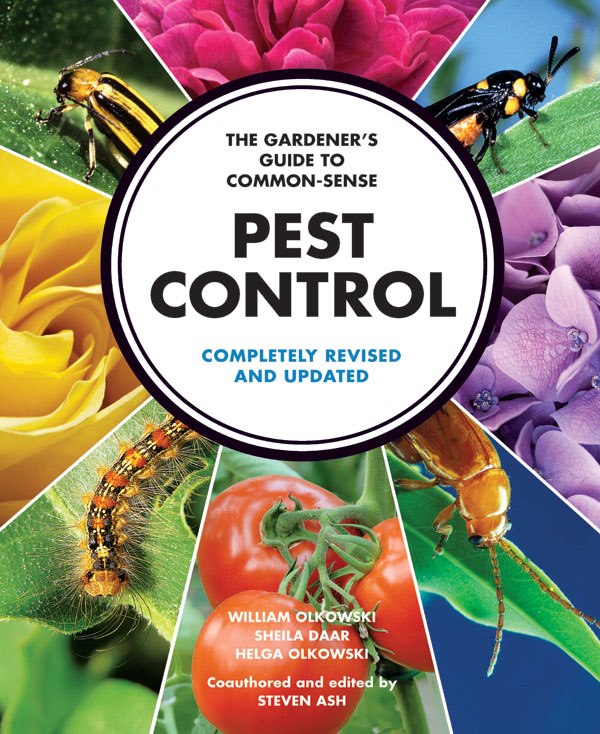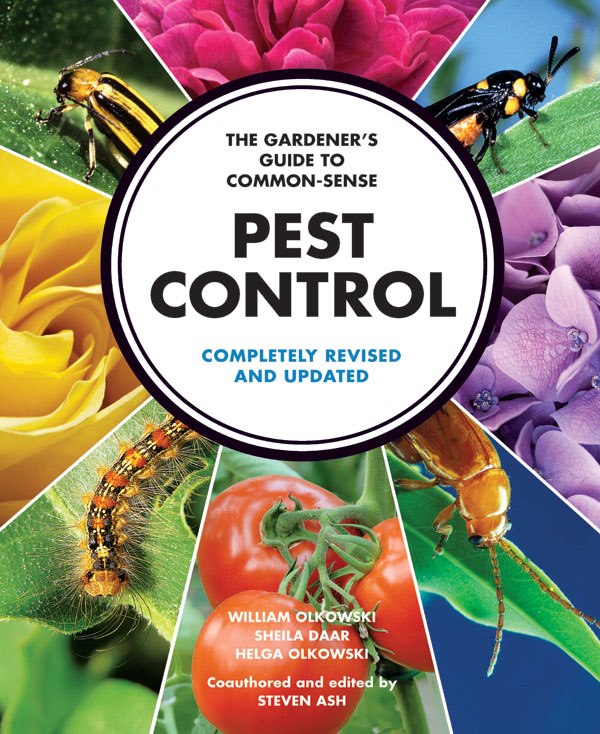 When Fine Gardening heard that The Gardener's Guide to Common-Sense Pest Control (on sale here) was coming out in a refreshed and updated version, we knew we had to get one of its creators to take part in a question and answer session online. We did just that, with Steven Ash, co-author and editor, and he fielded some pretty great questions. Then, co-author William Olkowski stepped in to help answer the questions when things got really busy.
See some of the great discussion below:
Question:
Little white flies(?) on my rosebushes
Answer: Re: white flies on roses: if they are only a few don't worry. Too many use water or soap solution. see p . 350 for complete discussion.
Question:
Hi Steven: How best to get rid of moles or at least keep them away from our property?
Answer: The short answer is AVOID poison baits. The best control is to trap or use exclusion. Moles are solitary so you probably only have one or two moles even though the mounds and burrows seem like there must be more. Moles eat insect larvae and worms not plants so if you can live with the tunnelling that's best.
Question:
What does one do about Grape Leafhoppers? I'm not sure, but I think they're one of the reasons our grapes never seem to set fruit well.
Answer: Re: Leafhoppers are attacked by jumping spiders so learn to recognize them. Grapes not setting fruit: That is most likely a weather or climate issue as insect attack would not stop all fruit set.
Question:
Hello Steven. I'm in the Pacific Northwest. Have a Norway Maple, top section of which didn't leaf out last spring. I've been watching carefully and now can clearly see Nectria (orange dots all along the bark. The other section of the tree is healthy and growing steadily. I'm planning to remove the branches & main leader to point where the fungus reaches. Will Nectria eventually kill an entire tree? Also, can stink bugs injure a tree to the point that fungus can attack? We had a stink bug infestation which virtually destroyed a Japanese maple. Thanks!
Answer: Check with an arborist in your area that uses IPM methods. The arborist can check out the tree for overall health and make any additional recommendations.
Question:
Non toxic ways to get rid of slugs. Our dog died last year after eating snail bait in the neighbor's garden. I want to promote alternative methods in the neighborhood.
Answer: We think that metaldehyde should be banned. Iron phosphate baits (Sluggo is one) are effective and least toxic, they will not poison pets. Trap snails under boards or newspaper laid on the garden soil. Next morning collect them from under the board and toss into a bucket of soapy water.