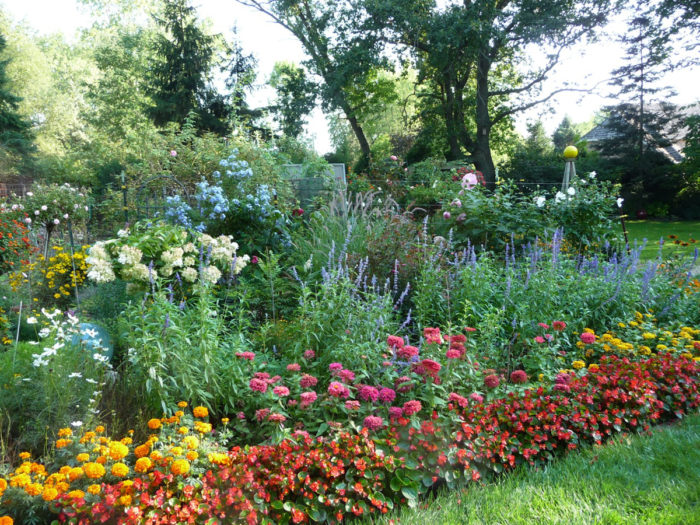 Today's photos are from Kristina and Bob Sislow in Riverwoods, Illinois, a northern suburb of Chicago. Kris says, "My husband and I have a passion for all things gardening. We enjoy plants, be it annuals, perennials, tropicals, bushes, or trees. I try to incorporate our lantana and plumbago standards (some that I've been growing for as long as 30 years) into our rather unmanicured, overflowing gardens. If it looks like it can be trained into a tree, I'm going to try it.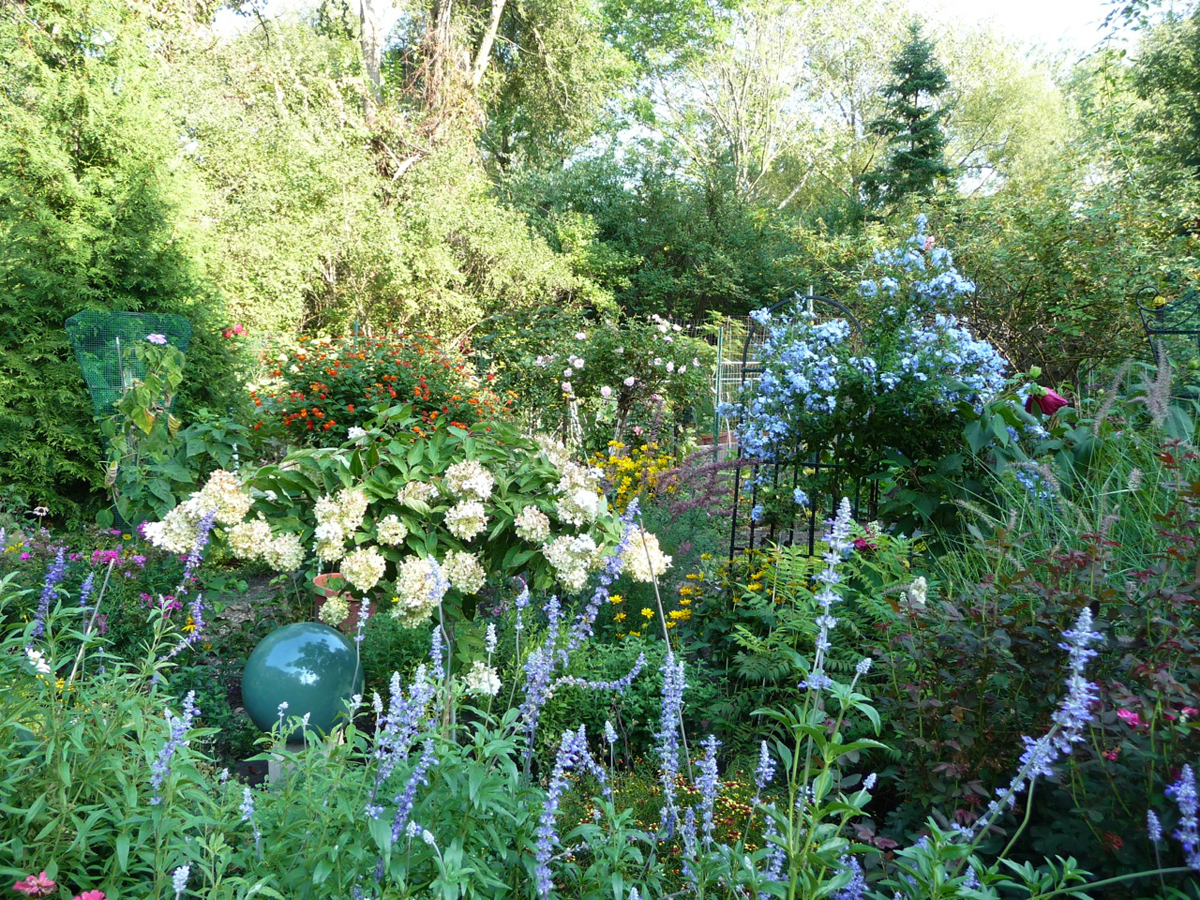 "During our many driving vacations all over the country we are always on the lookout for unusual plants that can be used in our yard. These pictures show only the back part of our one acre yard. I also thought you all might enjoy a picture of our almost 10-foot-tall tomato plants we grew this year.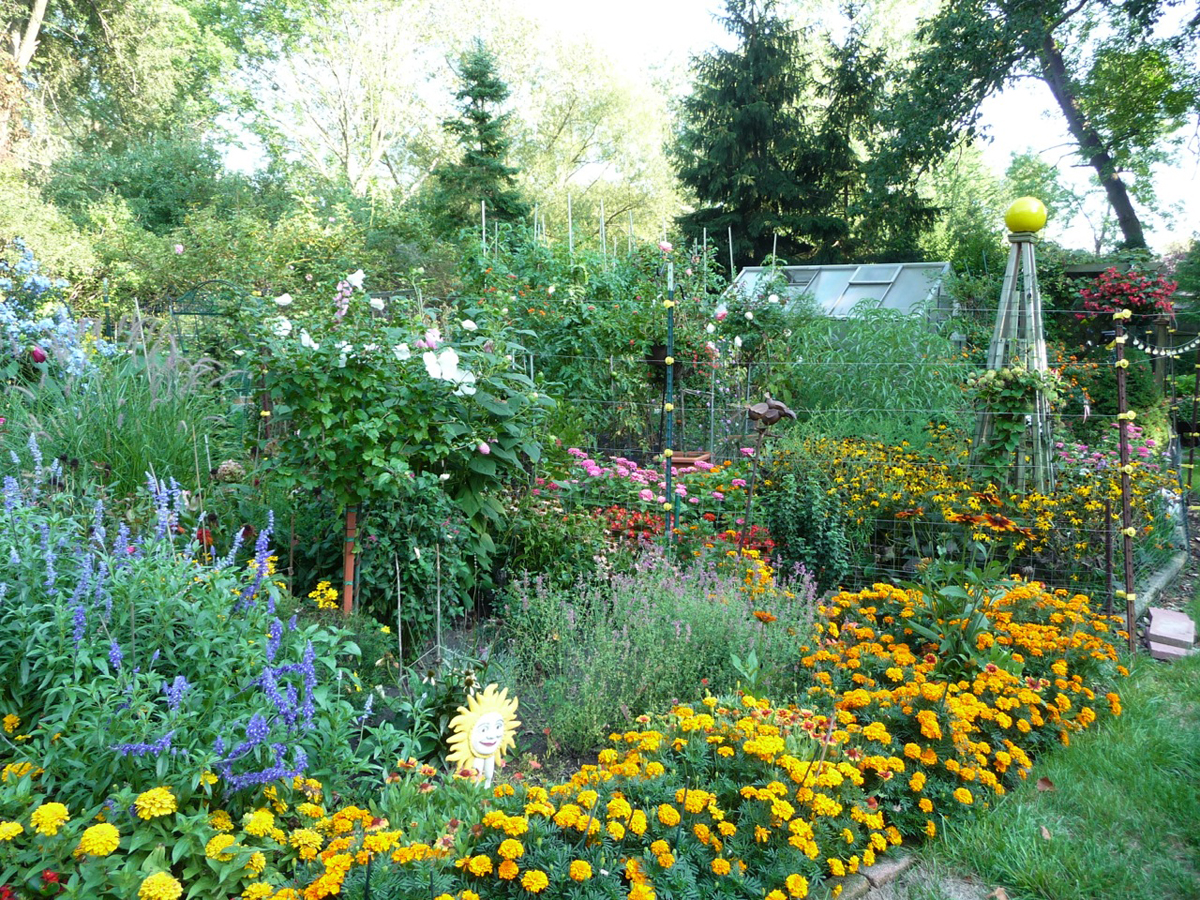 "Many of our annuals are grown from seeds and we also we also propagate from cuttings. It helps to have a couple of hobby greenhouses, one for housing and propagating warm weather plants and one cold greenhouse to overwinter bonsai trees, rose trees, and some potted plants not able to take our very cold USDA Hardiness Zone 5 winters. It's been an extremely dry summer in our area, so watering has been a real challenge this year."
Wow, Kris, I think you overcame the challenge! Your garden is lush and oh-so-colorful. Beautiful! Thanks for sharing.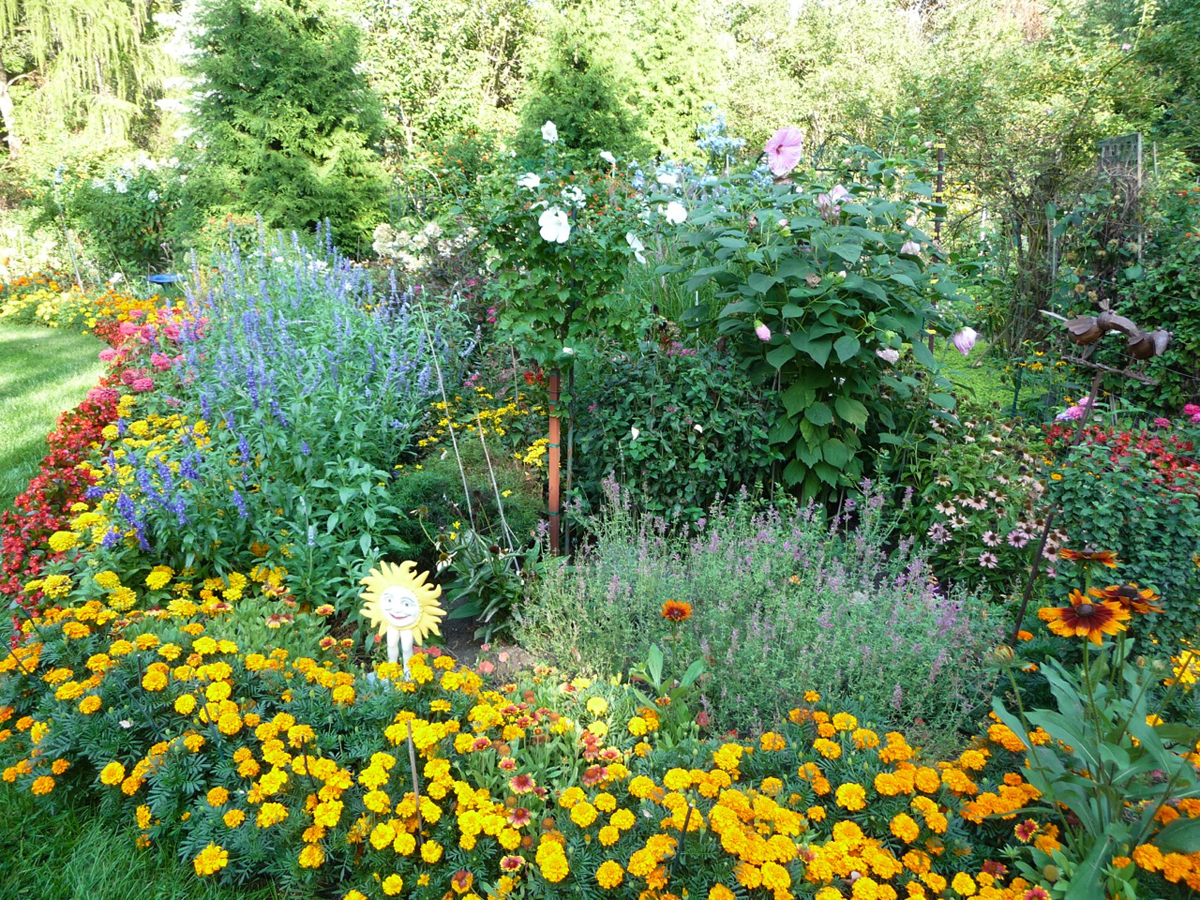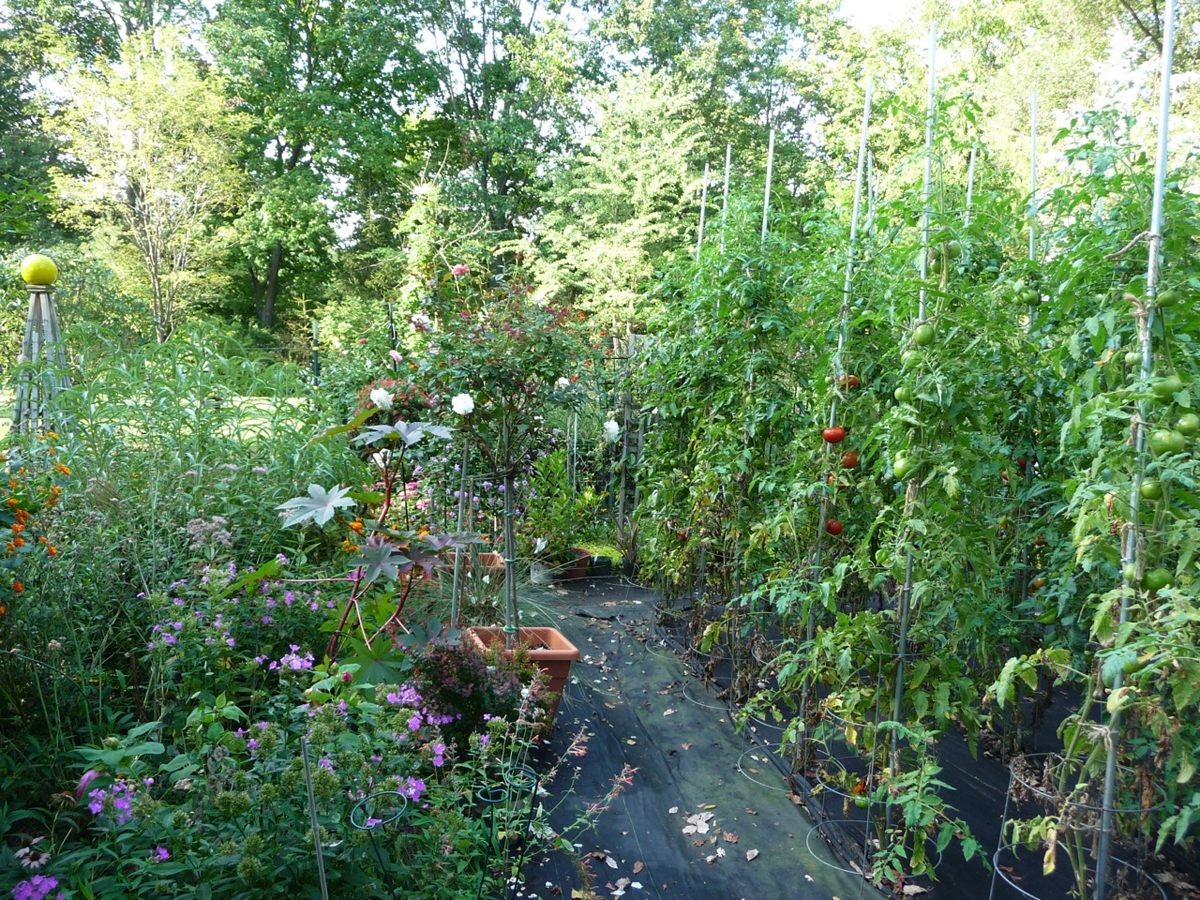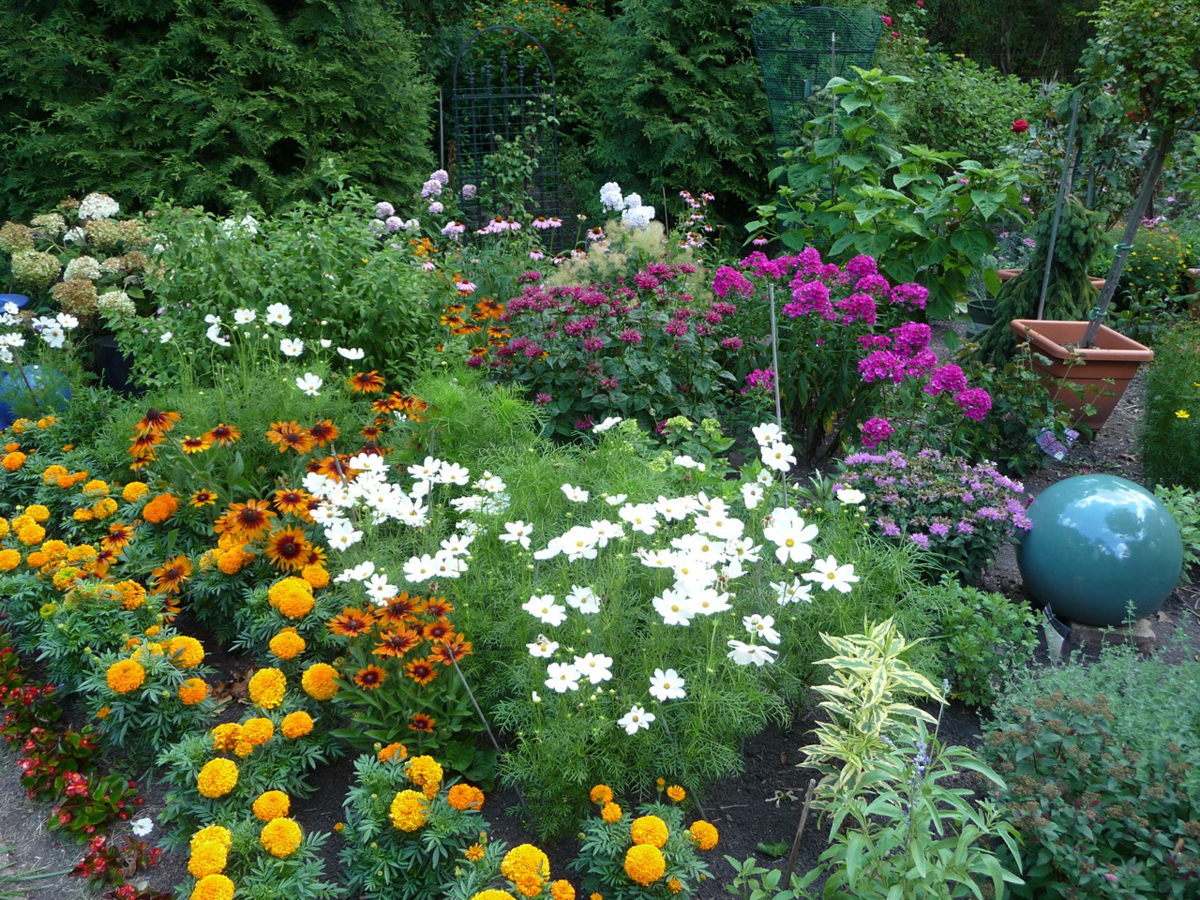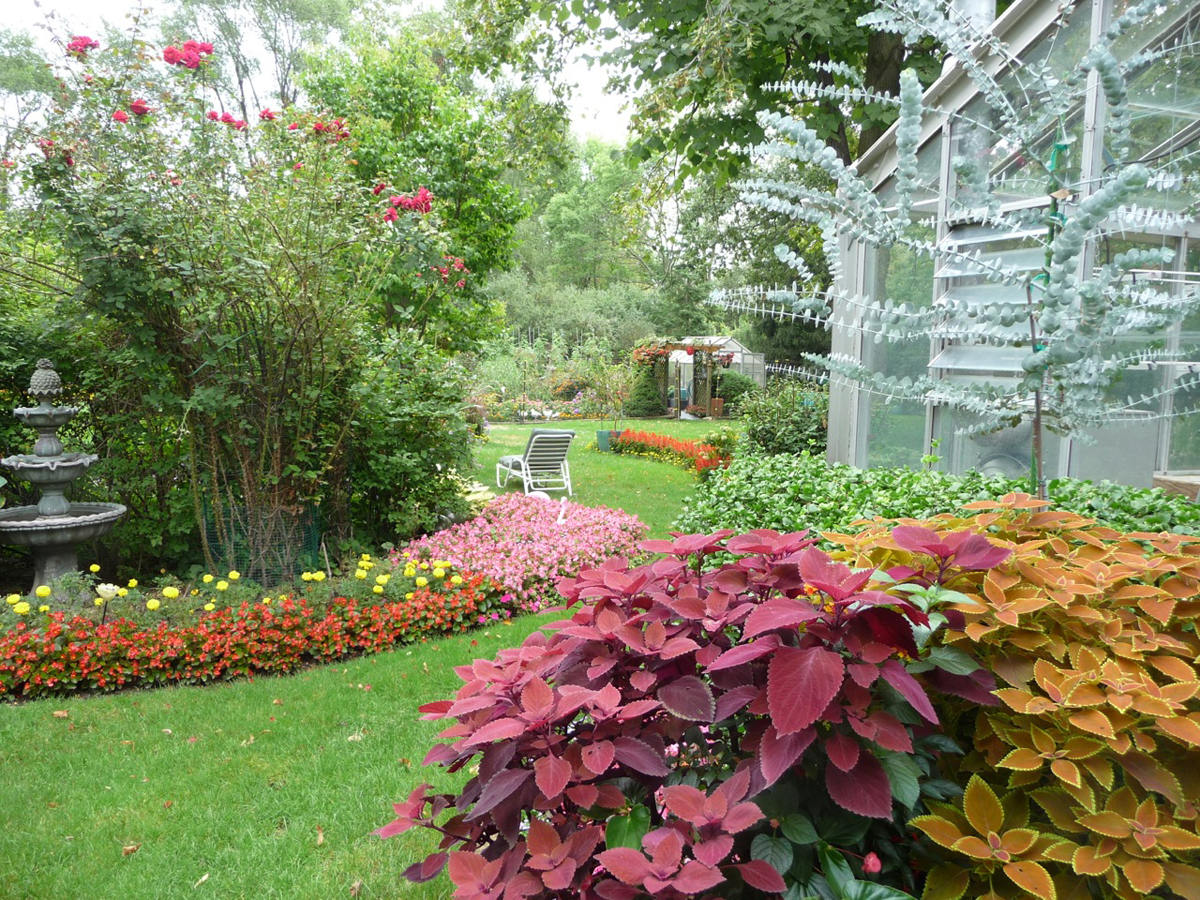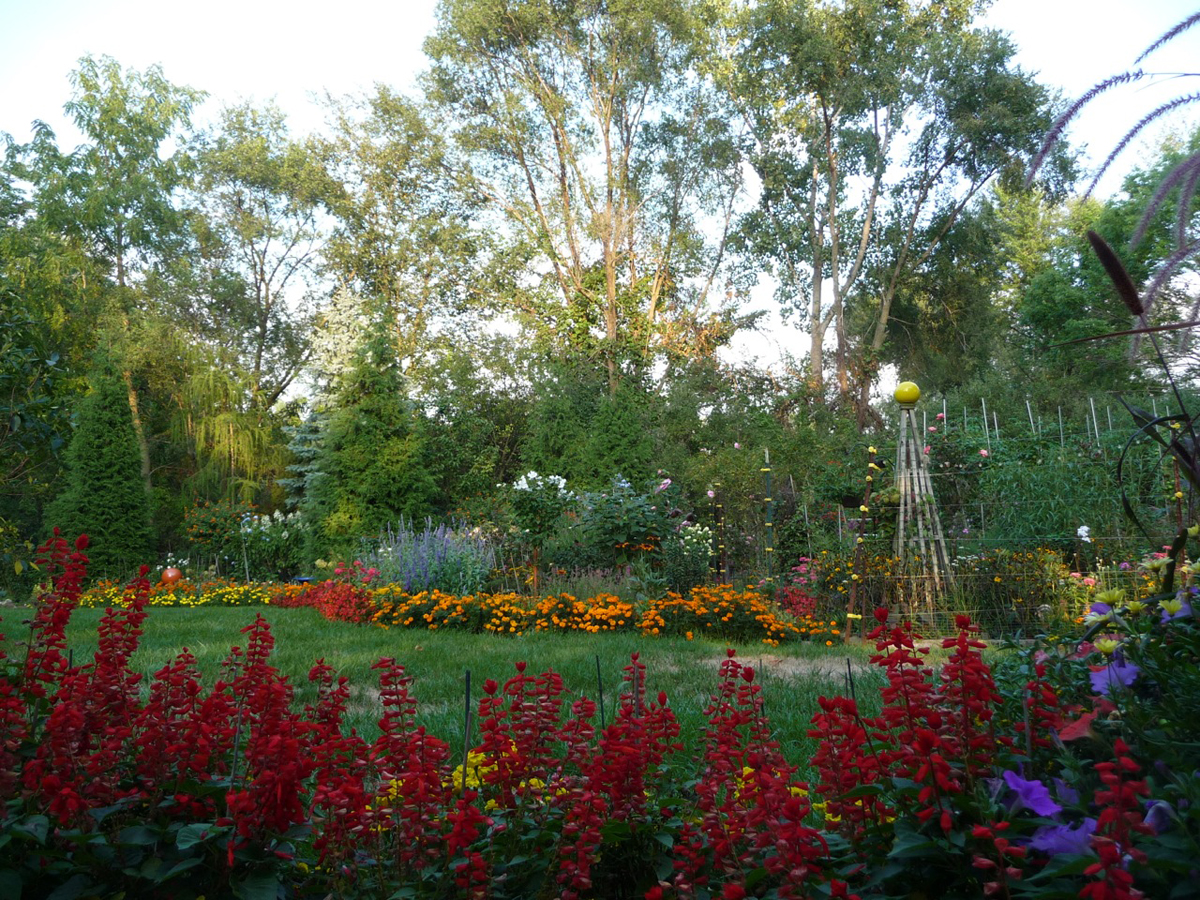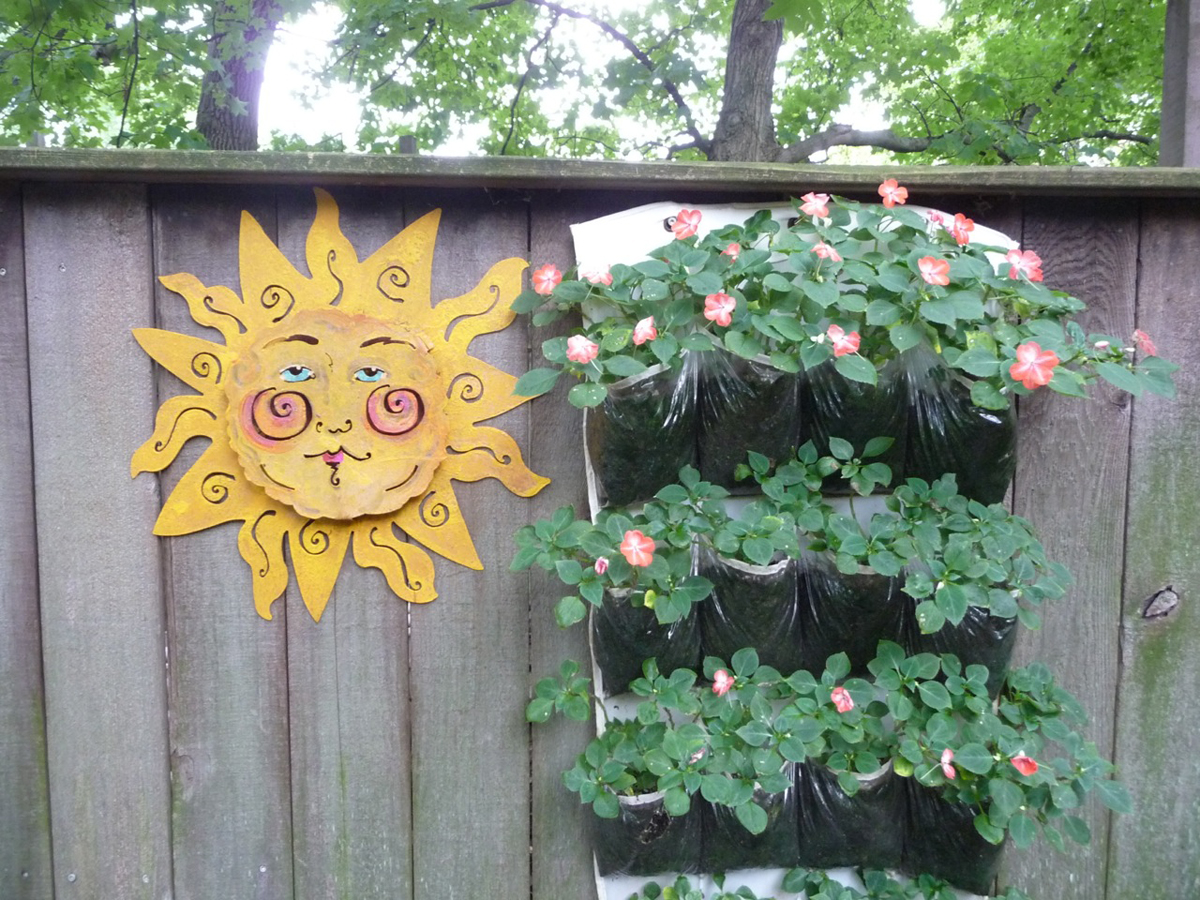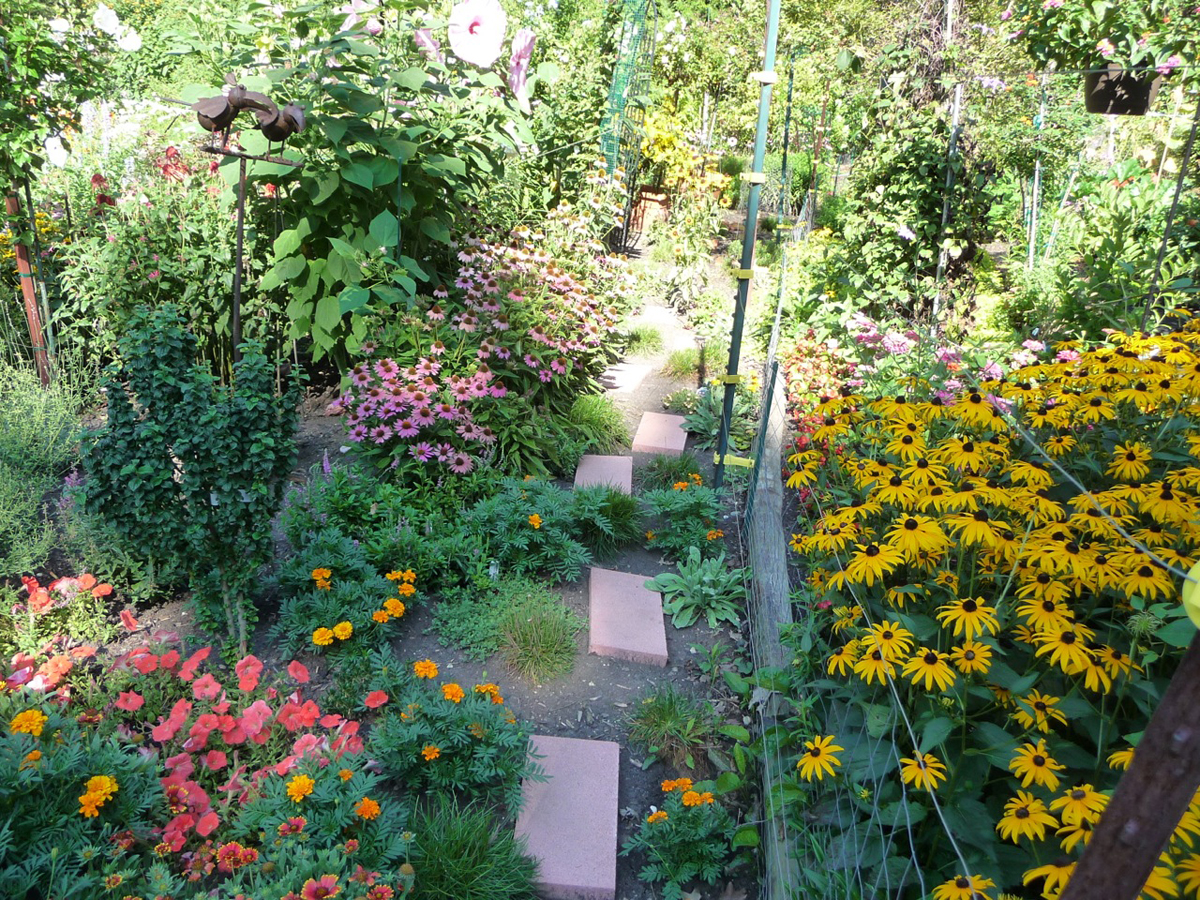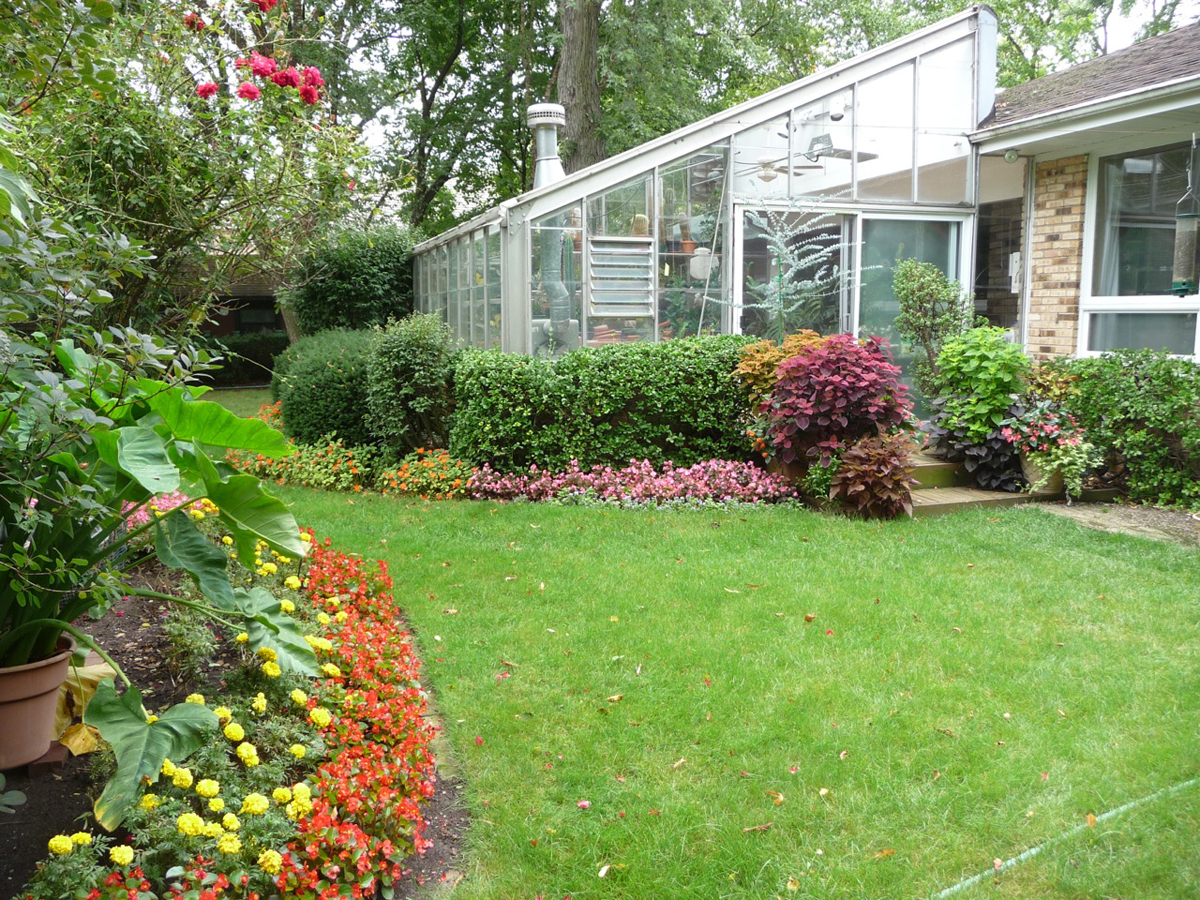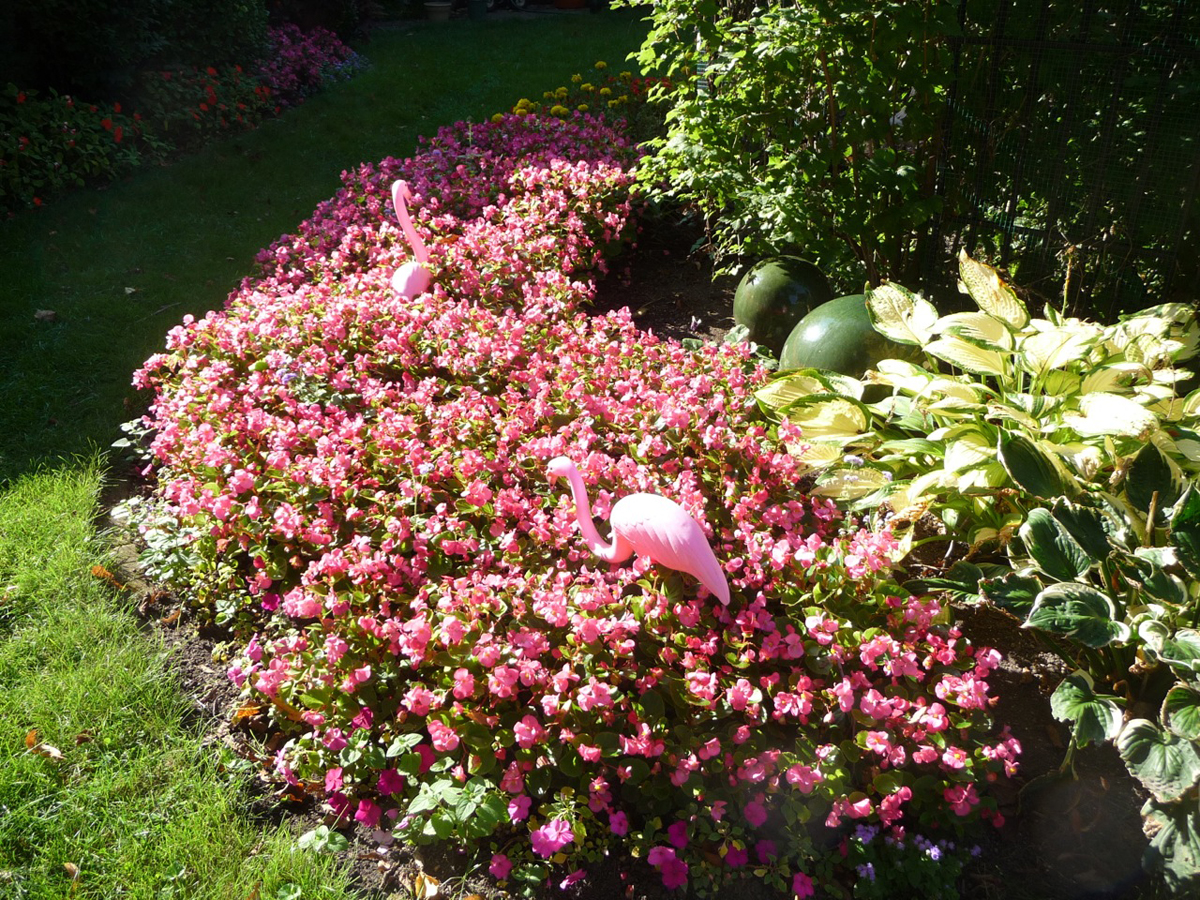 Want us to feature YOUR garden in the Garden Photo of the Day? CLICK HERE!
Want to see every post ever published? CLICK HERE!
Want to search the GPOD by STATE? CLICK HERE!

**Check out the GPOD Pinterest page, where you can browse all the post in categories…fun! CLICK HERE!**