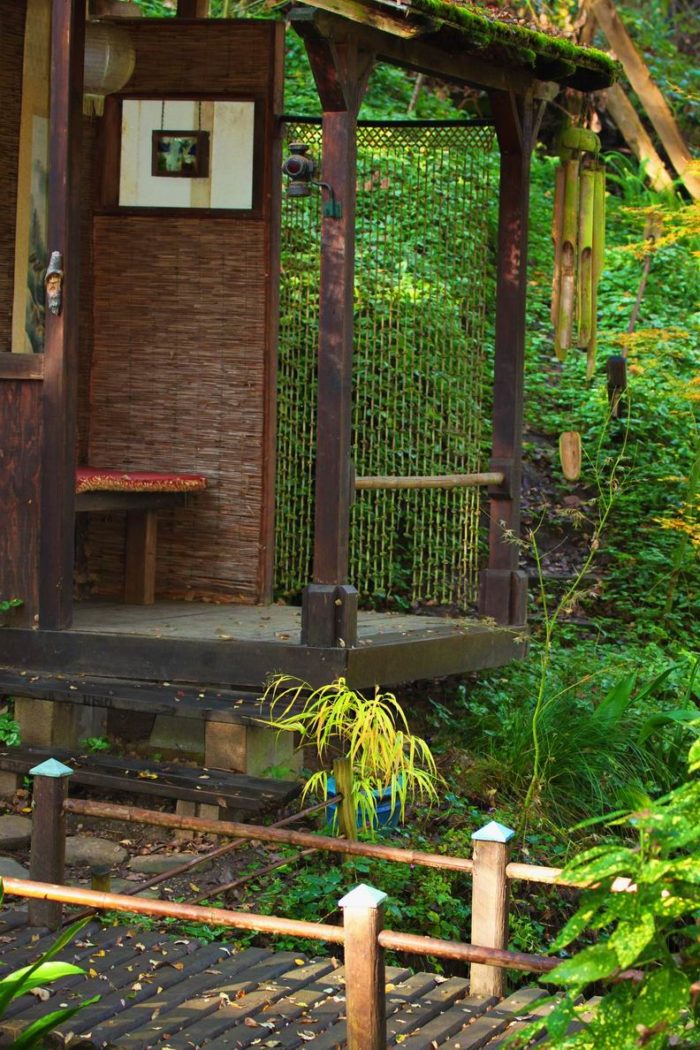 I'm beginning to think that Irvin and Pauline Faria's garden in Carmichael, California, is much larger than I originally thought! We've featured Pauline's garden here, here, here, and here. In this week's installment, we get to see their beautiful Machiai.
Irvin says, "We wanted to create a tranquil spot in Pauline's Garden where we and visitors could sit and quietly reflect on the beauty of nature in harmony with the garden.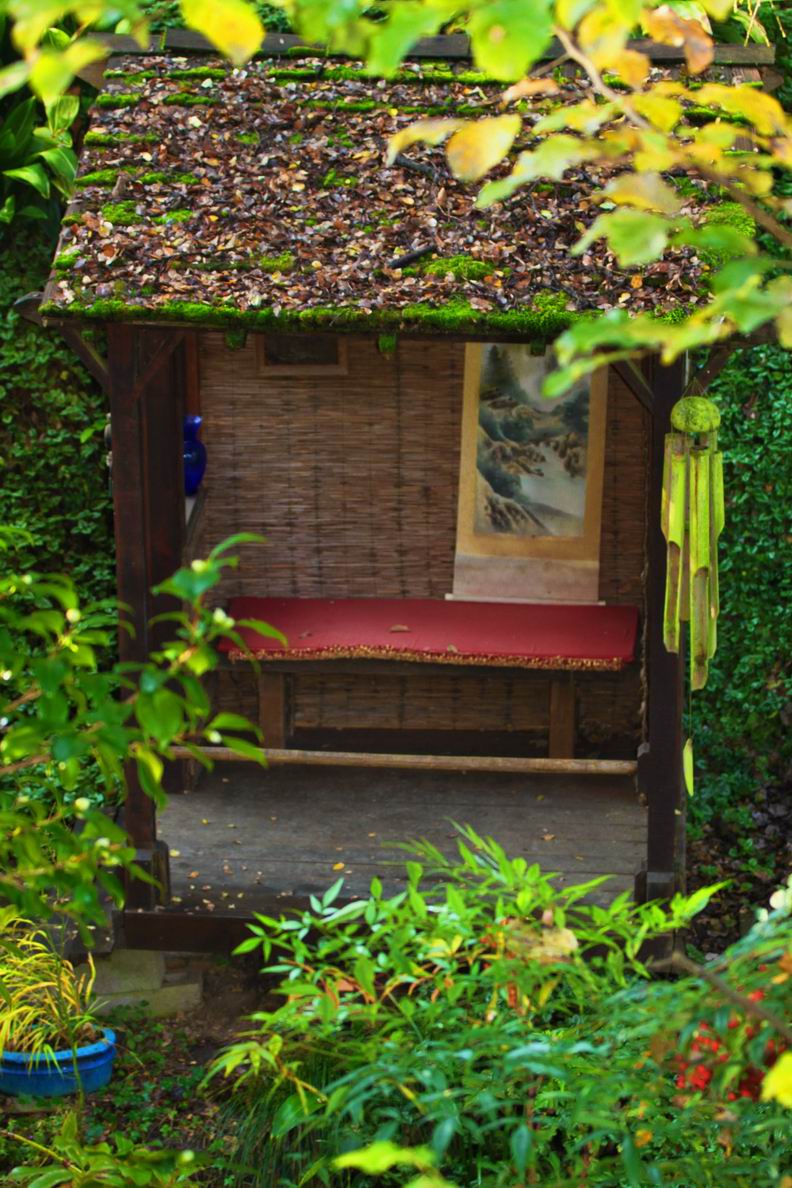 "To accomplish this goal a location was selected where there was an unimpeded vista which yields the illusion that the garden has no boundary. Traditionally used in Japan by guests waiting for tea ceremony is a Machiai or "waiting place".  Our design was based on a Machiai we had seen in the Portland Japanese Garden. Moreover, as water is a key element in most Japanese gardens we decided on a construction site adjacent to our all-season running creek.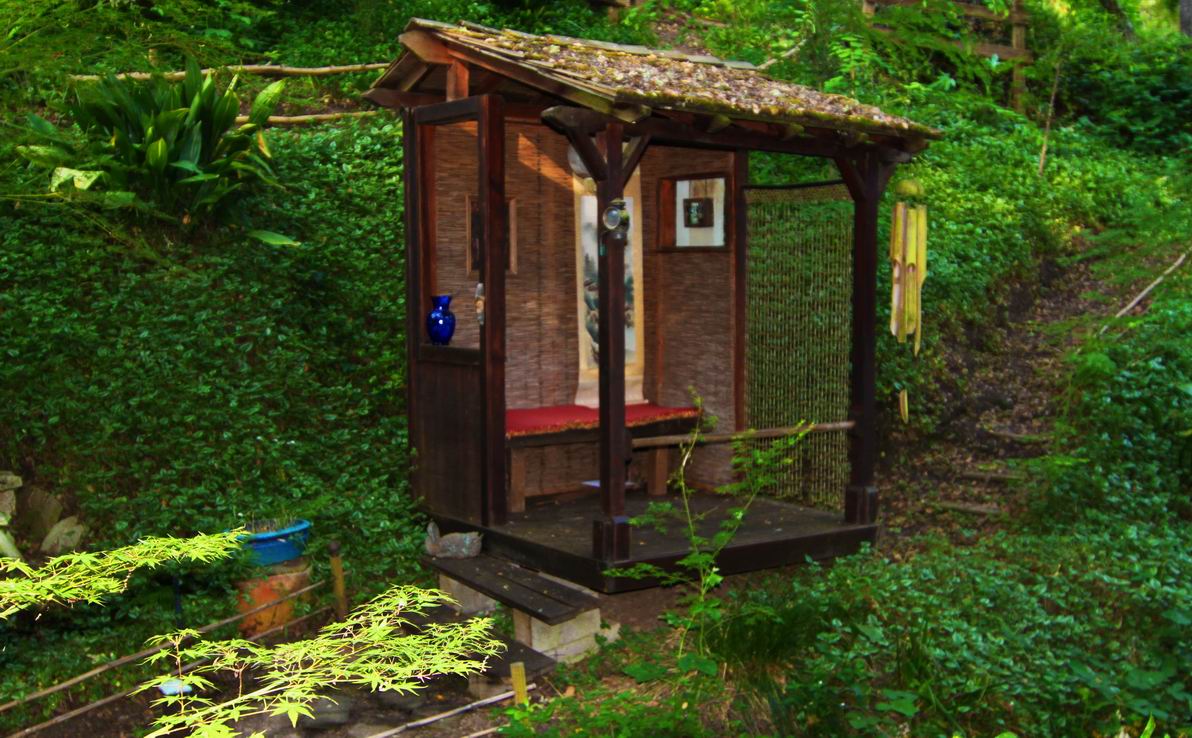 Once blackberries were cleared, a herculean task, from the land the site was carved out of the side hill. Access to the Machiai required building a wooden bridge across the creek. Then woodland plantings of Japanese maples, azaleas, and ferns were ushered in to the area.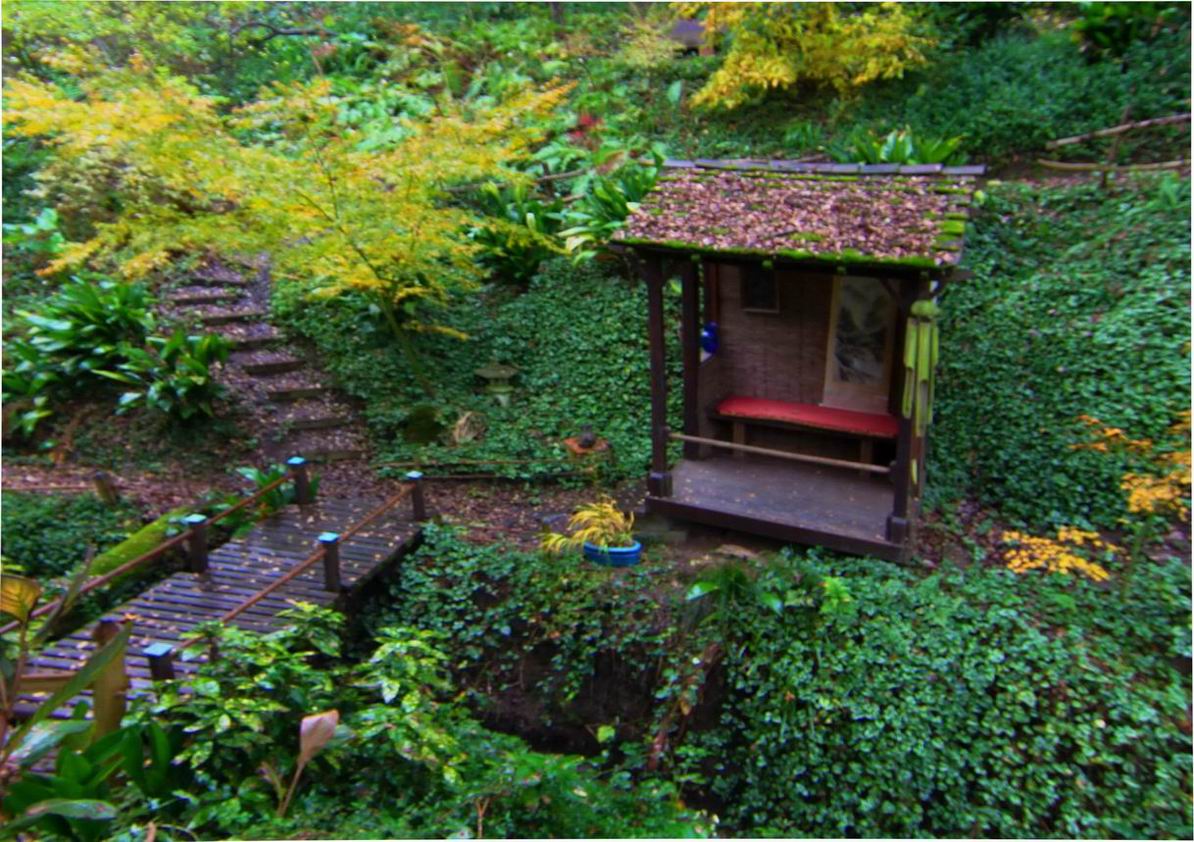 Soon the space began to take a certain mood and character that it reveals today. Later a winding stair path was added which led to the upper garden. Among the photos is the view from the Machiai as seen in both spring and fall."
Yet again, gorgeous. Thanks so much, Irvin, for sending in these photos!