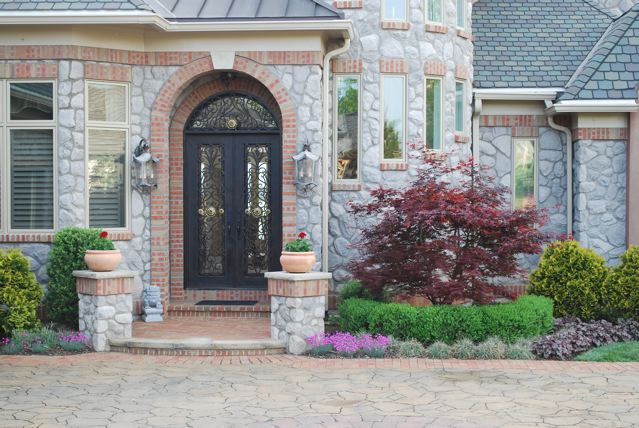 As promised late last week, today we're featuring a garden designed by Jay Sifford for a client in Charlotte, North Carolina. Jay says, "I find generally that there is very little relationship between a house and its yard, rather like the house landed on the lot.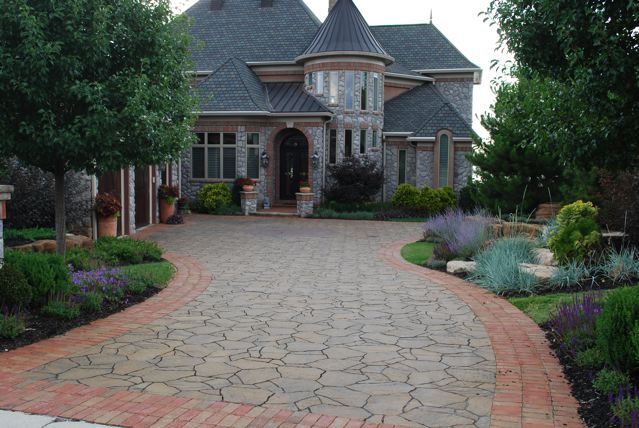 "I looked at this house and saw beautiful blues and grays in the stonework, and lovely rose pinks in the brickwork. That was my starting point. I also wanted to soften the artificial stone walls that were in place when the owners purchased the property. My strategies were to use lots of blue and purple flowers to pull the house into the yard, with some roses and pinks to cause the blues to pop.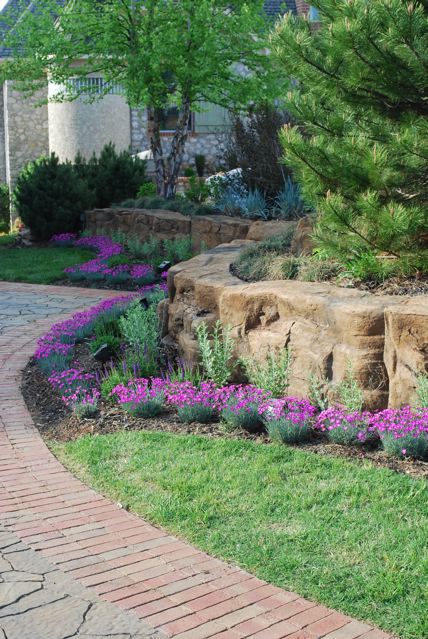 "Since many of my clients are somewhat impatient, I chose fast growing perennials with a long bloom season. In the front garden, the season starts with the 'Firewitch' dianthus and Salvia nemorosa, then progresses to the 'Rozanne' geraniums and Russian sage, followed by the purple coneflowers and the 'Little Lime' hydrangeas. The heucheras, 'Blue Dune' lyme grass and 'Blue Zinger' carex ground the space all season long.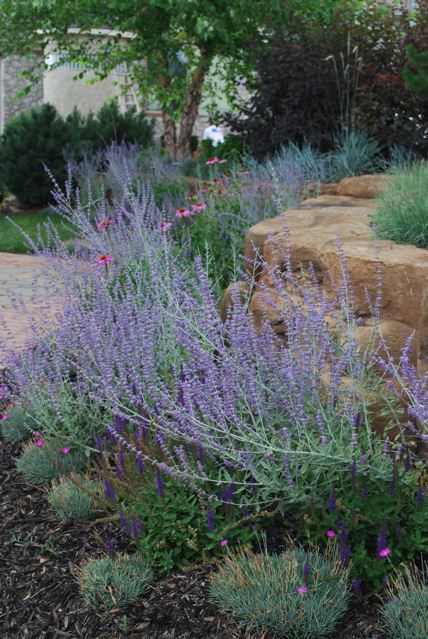 "The clients are somewhat formal, but the lyme grass intimates being on the water, which they love. Although somewhat aggressive, I love using the lyme grass since nothing beats its color. Strays can always be pulled. The verticality of the lyme grass speaks appropriately to this house, which is rather tall. I also chose oversized, tall Italian terra cotta pots to emphasize the height of the home.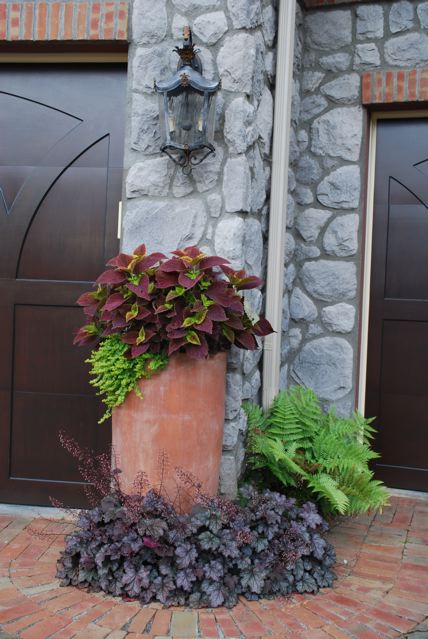 "In the back garden I was much freer with color. I chose perennials on the basis of height, color, texture and length of bloom. The wonderful 'Diablo' ninebarks were already in place. I loved the combination of the 'Karl Forester' feather reed grass, purple coneflowers, and Verbena bonariensis in front of them. It's a free-for-all which makes me very happy.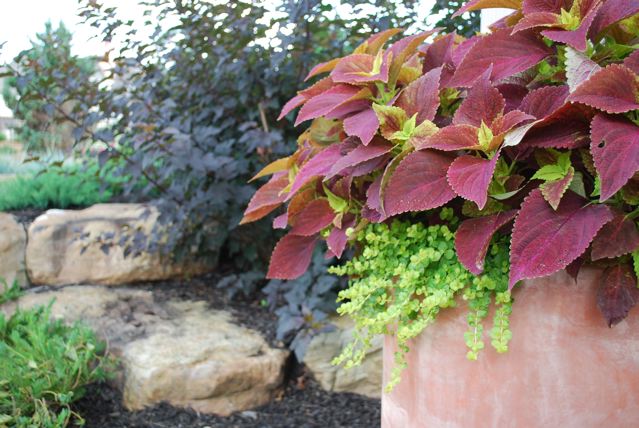 "I have three criteria by which I judge my work: (1) Is it no longer a yard? Has it become a garden? (2) Do the garden and the home now have an appropriately blended relationship? (3) Does the garden make me happy? This garden scores highly in my mind on all three counts!"
Great job, Jay–I find it sophisticatedly understated but floriferous–perfect!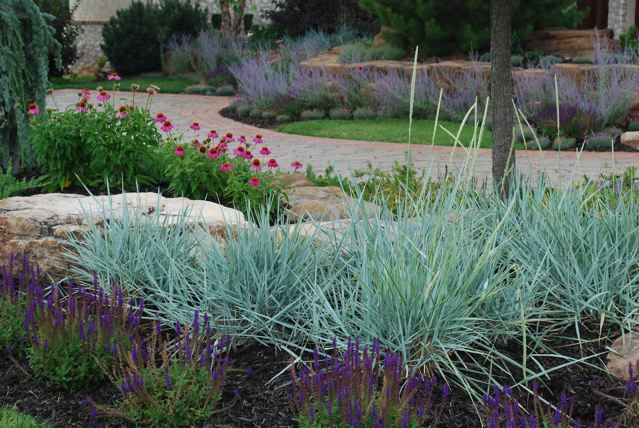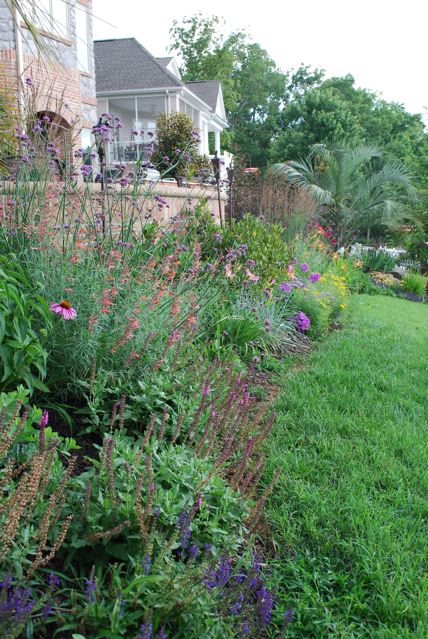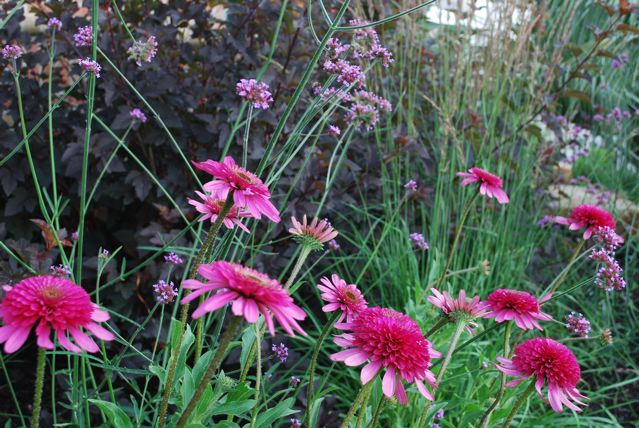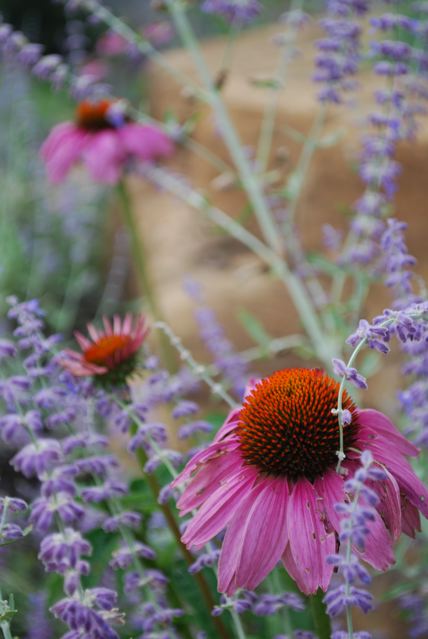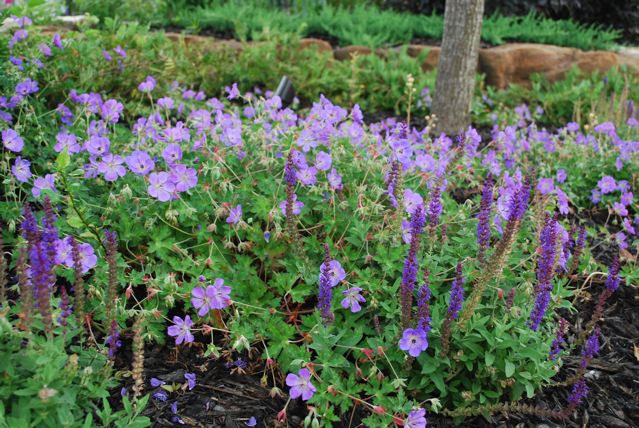 Want us to feature YOUR garden in the Garden Photo of the Day? CLICK HERE!
Want to see every post ever published? CLICK HERE!

**Check out the GPOD Pinterest page, where you can browse all the post in categories…fun! CLICK HERE!**