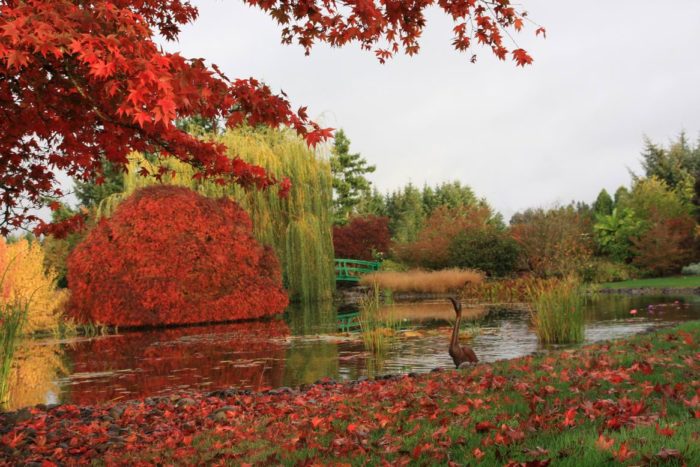 Today's photos are from Eamonn Hughes in Wilsonville, Oregon. He says, "Fall has certainly arrived in the Pacific Northwest with some hard frosts already under our belts. I thought I would share with you and with your
readers, some images I have taken of my garden and my pond showing the beauty of the fall color." Gorgeous, Eamonn–thanks so much!
Tomorrow I'll post another shot from Eamonn's garden. It's very cute…with a sinister twist… OK, perhaps not sinister, but it's certainly a dose of food-chain reality!