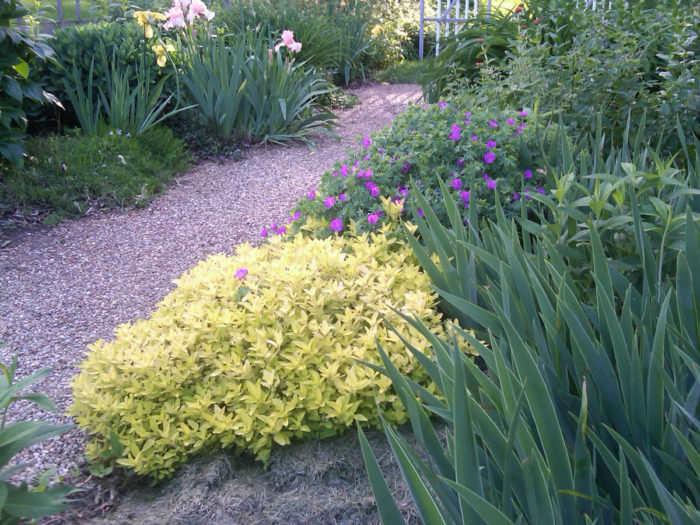 Today's photos are from Cande Cerniglia in West Des Moines, Iowa. Cande says, "We've had a mild winter and early spring, so the spring bloomers here in central Iowa are 3-4 weeks ahead of schedule.  My garden is mostly Midwestern standards that I've dug up from various farmyards, or have been given to me by friends and neighbors. Note the pine branches lying on the ground at the bottom of the trellis – my husband's attempt to foil the rabbits from eating the pole beans. So far it's working!"
Very cool, Cande! Thanks so much for sharing these pics with us.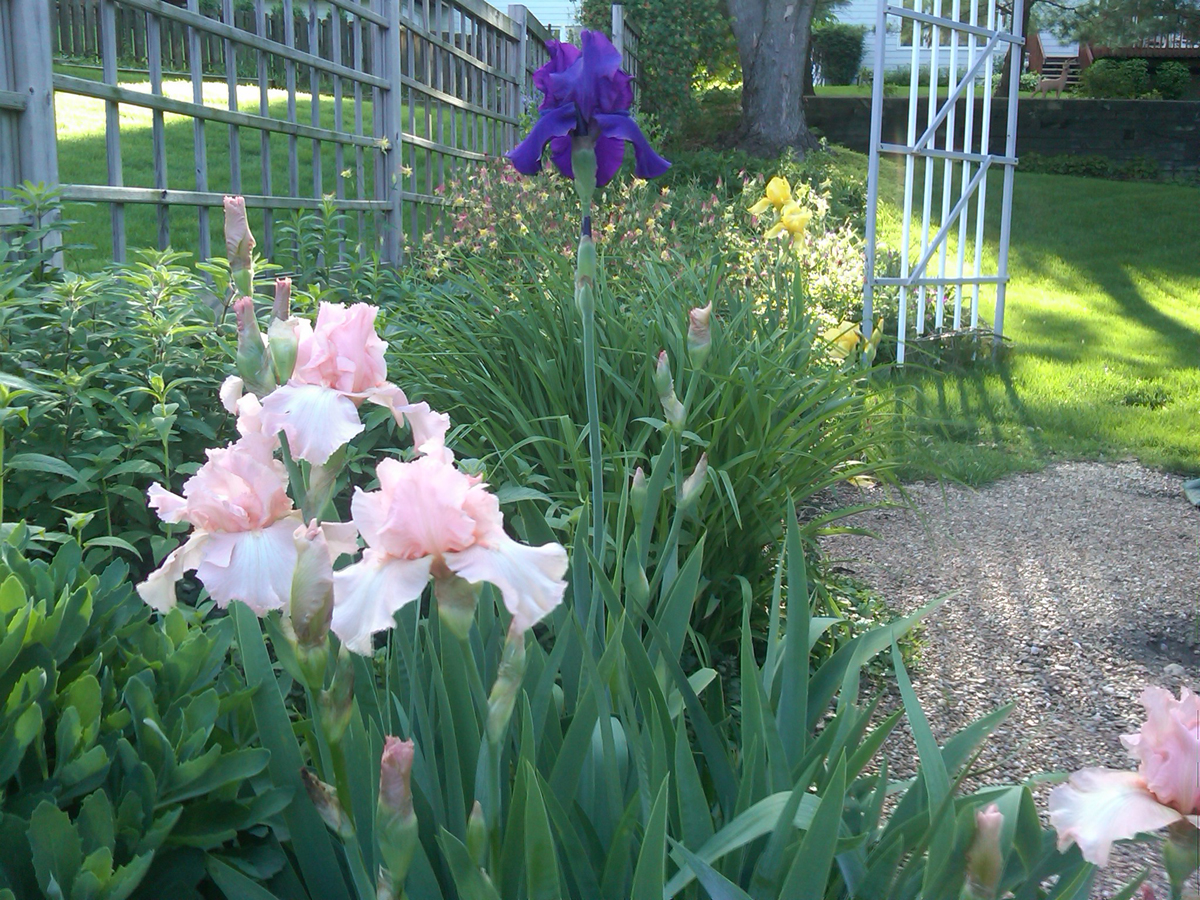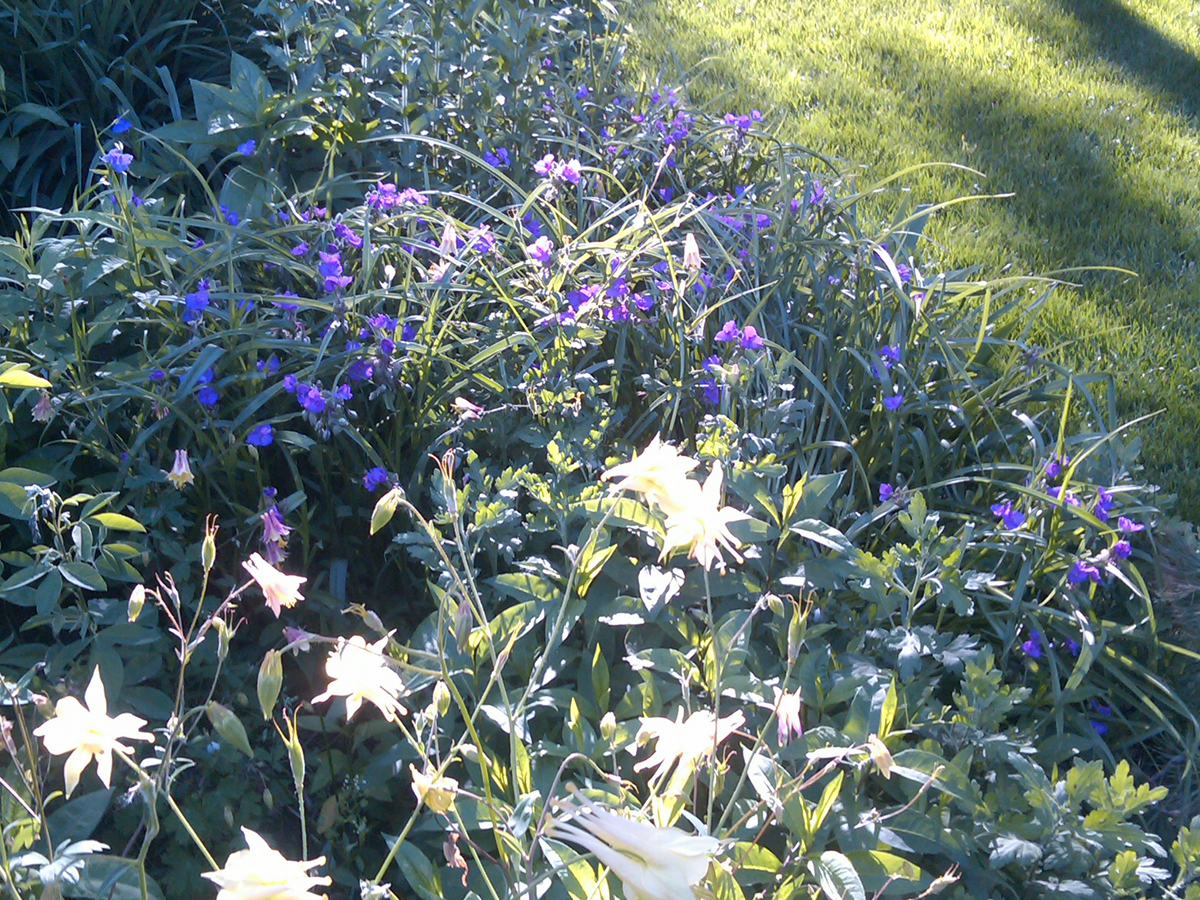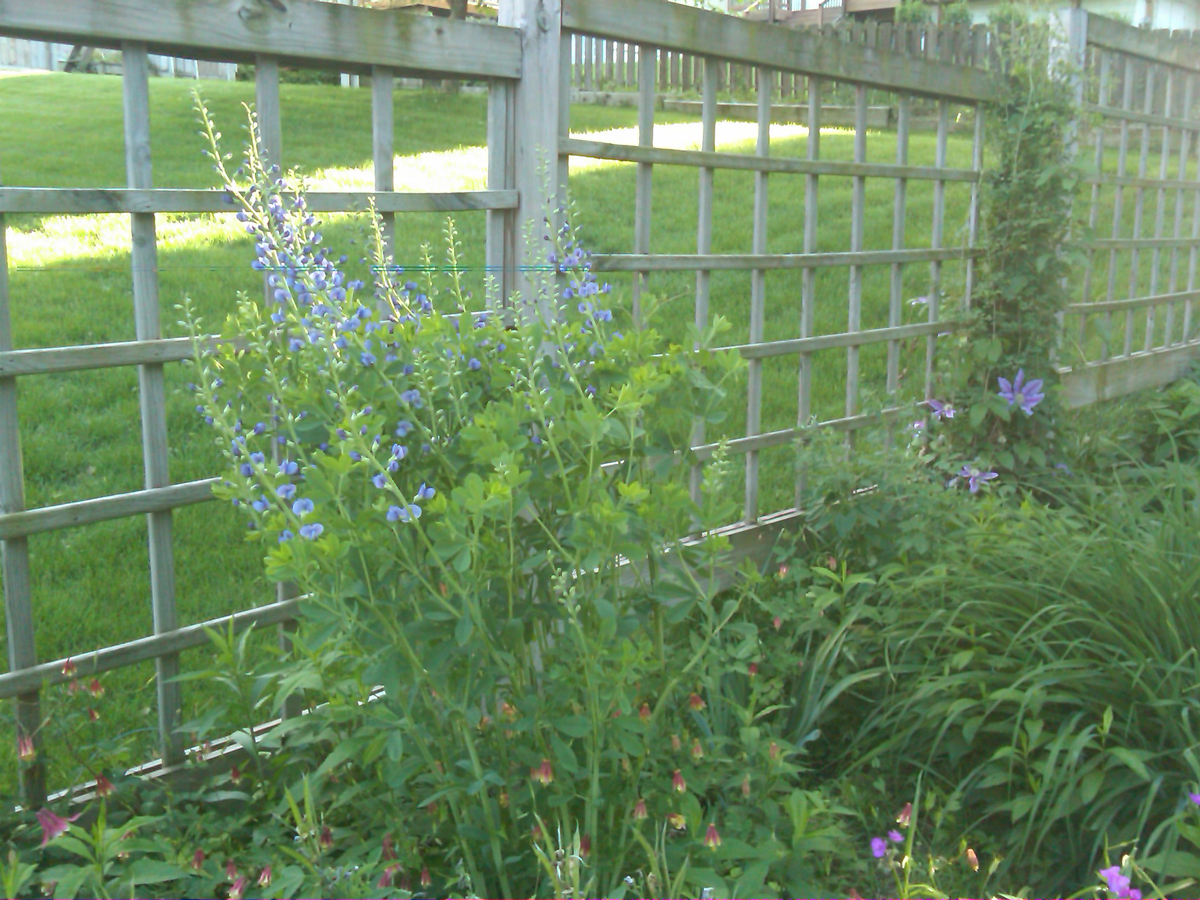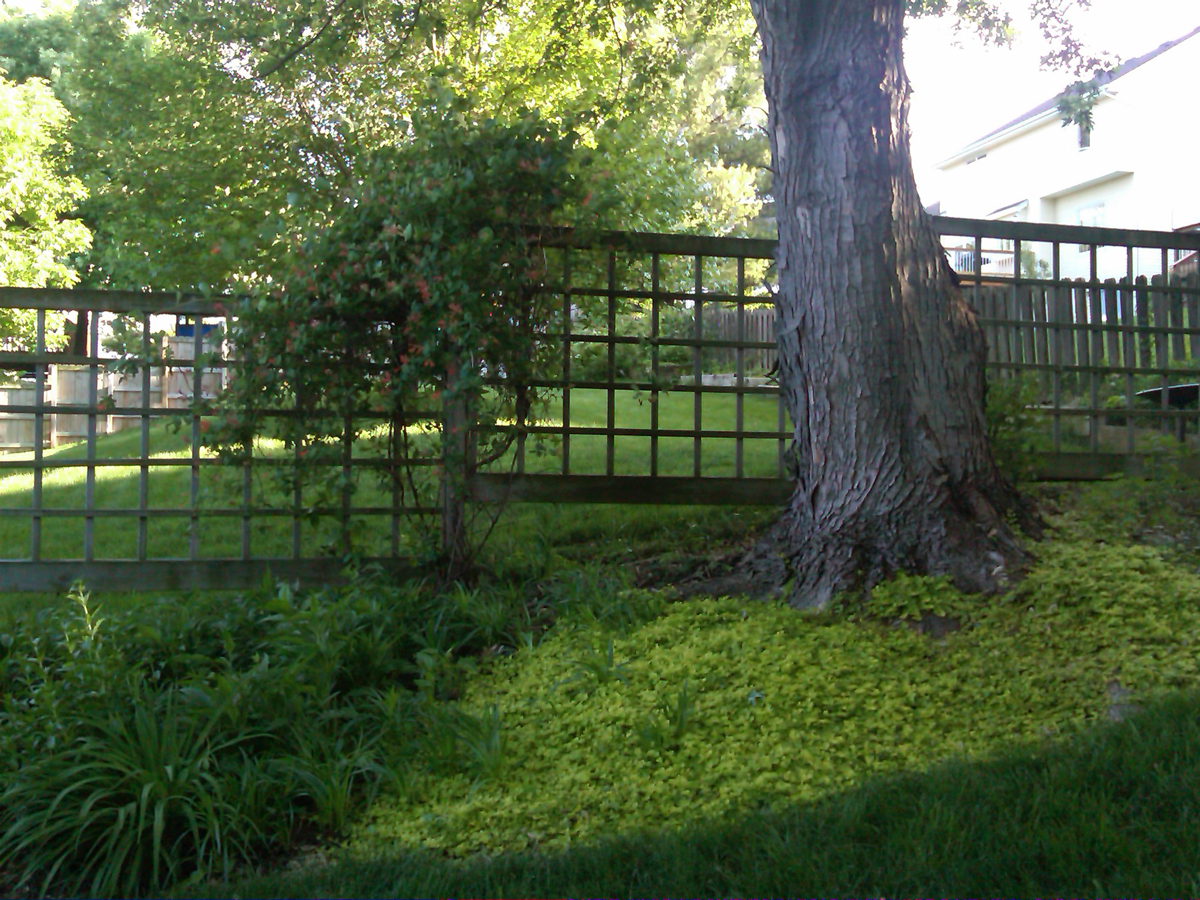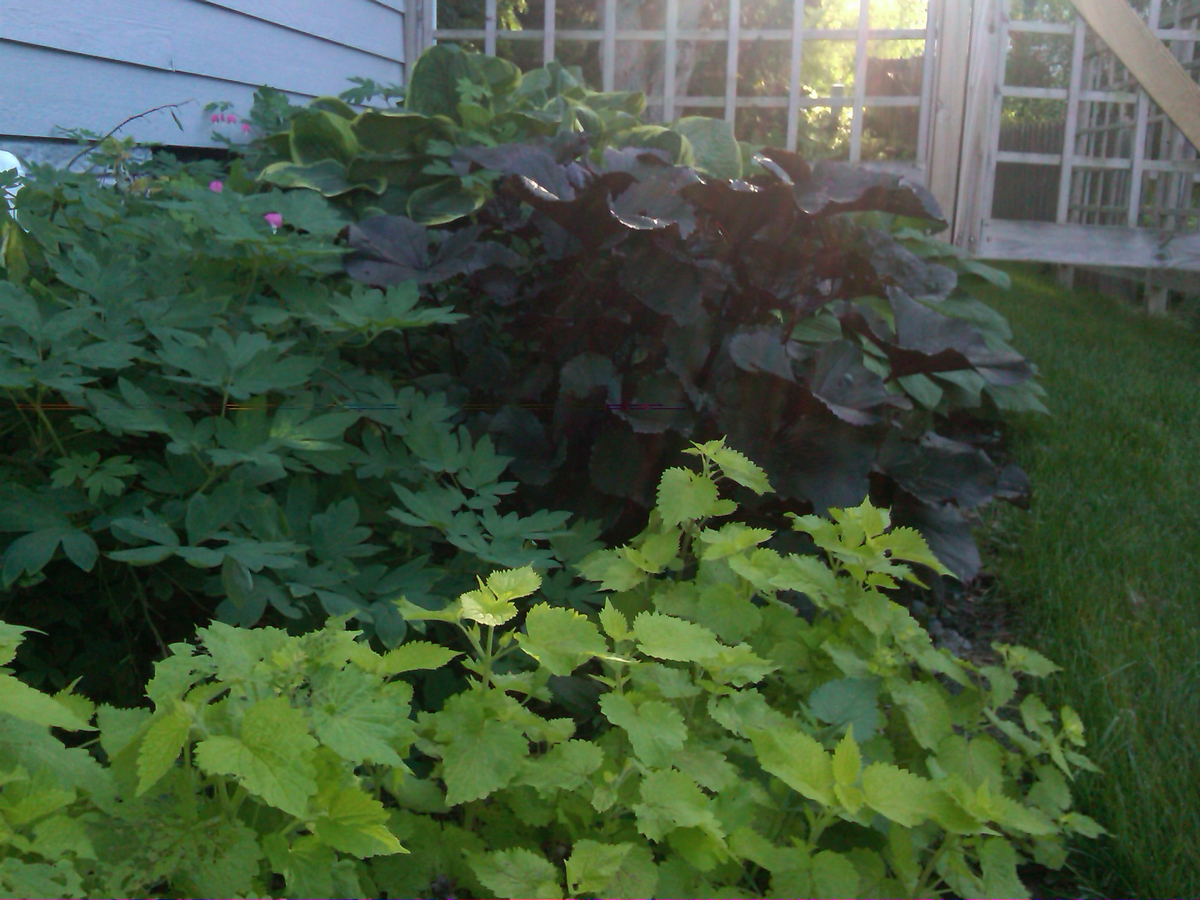 ****ATTENTION!! FREE STUFF ALERT!!****
Hey all, I have a TON of gardening books (mostly on veggie gardening, Hot Topic #1 these days) laying around my office, sent to us from publishers hoping for reviews in the magazine. They're all great, but we only have a tiny bit of room, and only once in a while, for reviews in the mag. While talking to my editor about it last week, we decided to spread the wealth. Sooooo…I'll be randomly choosing two people each day from all of the people who to send me photos of their gardens (or their gardening travels) for the rest of this week to get a free book (my choice)! Email photos to me at [email protected]. No guarantee that I'll post your photos on the blog (I explain why HERE (way down at the bottom)), but you'll get a package in the mail in a couple of weeks. When you send in your photos, be sure to include your full contact info (and your username) and a description of the photos you've sent. Woohoo! Exciting, yes? I'll announce all the winners sometime next week, since I'm out of the office most of this week. Now go dig out some photos, or drag your camera outside!
Want us to feature YOUR garden in the Garden Photo of the Day? CLICK HERE!
Want to see every post ever published? CLICK HERE!

**Check out the GPOD Pinterest page, where you can browse all the posts in categories…fun! CLICK HERE!**