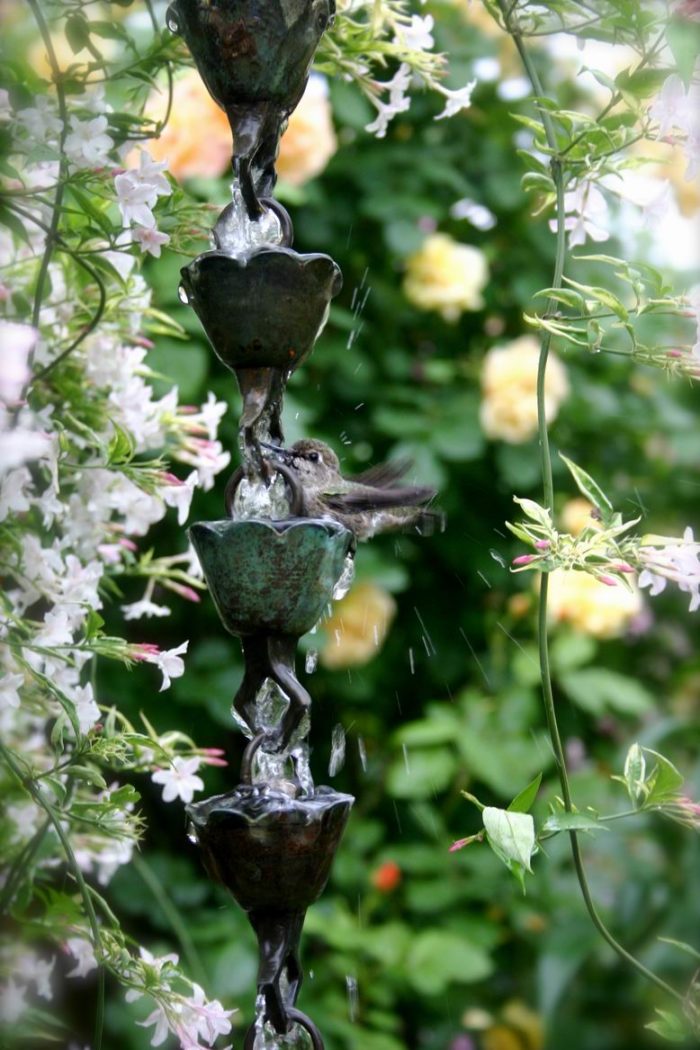 Today's GPOD comes from LeAnn Locher, a storyteller and gardener in Portland, Oregon. She says:
"We've created a water feature in our garden using a rain chain with water dropping into and recirculating from a pot. It's nestled in among roses and jasmine, and is the single biggest attraction for birds visiting our garden. While we enjoy the sound and the sight, blue jays perch on the edge and drink from the "cups." But the hummingbirds? They'll zoom by my head if it's not on, sending the message loud and clear to turn on their their favorite bath. Sure enough, I turn it on and the tiny little hummingbirds splish and splash in there, not even bothered if I sneak up with my camera."
Thanks for sending in this great photo, LeAnn!
Welcome to the Fine Gardening Garden Photo of the Day blog! Every weekday we post a new photo of a great garden, a spectacular plant, a stunning plant combination, or any number of other subjects. Think of it as your morning jolt of green.
Sign up to get new posts delivered to your inbox each morning, so you'll always remember to take a look. We look forward to sharing our garden travels with you.
If you think you have a photo that we should share on the Garden Photo of the day, email us. Send hi-res images to [email protected] with GPOD in the subject line. We'll only respond if we plan to use your photo.