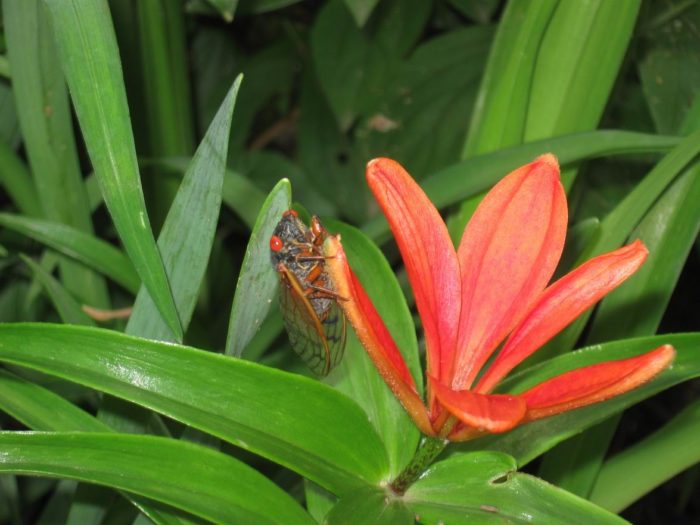 Today's photo is from Susan Stork in Jefferson City, Missouri. She says, "The 13-year cicadas have invaded the mid-west and we hear their daily mating call, see the exo-skeletons on the trees and in the yard, plus are fortunate to have several land on our clothing throughout the day, but I found this fella in my garden on a lily blossom.
The color of the cicada's eyes is a perfect match to the lily. As the saying goes, "Beauty is in the eye of the beholder"
and this made my day as a gardener who enjoys photographing the flowers and the insects!" Thanks, Susan!
**New feature! Click directly on the photo to enlarge it in a pop-up window.**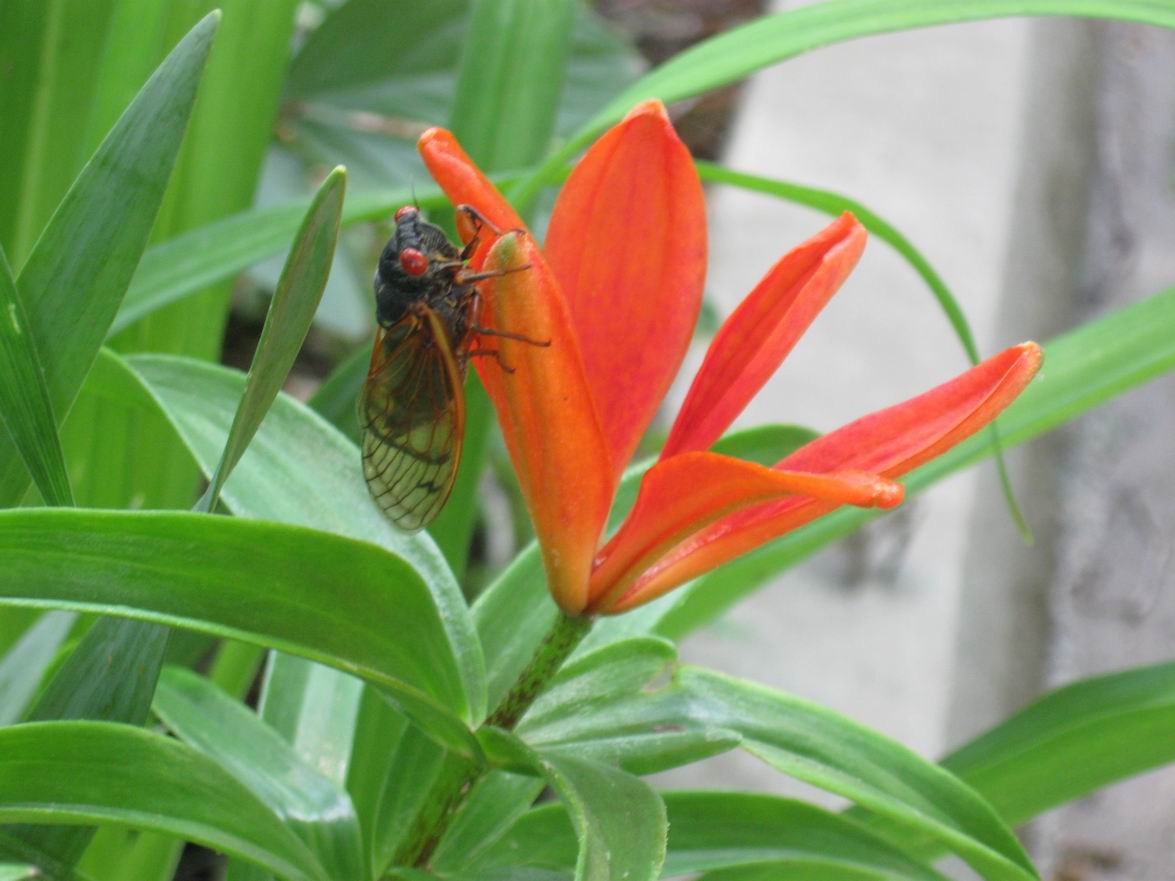 Welcome to the Fine Gardening GARDEN PHOTO OF THE DAY blog! Every weekday we post a new photo of a great garden, a spectacular plant, a stunning plant combination, or any number of other subjects. Think of it as your morning jolt of green.
Sign up to get new posts delivered to your inbox each morning so you'll always remember to take a look, or subscribe to our RSS feed. We look forward to sharing our garden travels with you.
R E A D E R   P H O T O S: We love featuring your photos, too. If you think you have a photo that we should share on the Garden Photo of the day, email us. Send hi-res images if possible. We'll only respond if we plan to use your photo.
---