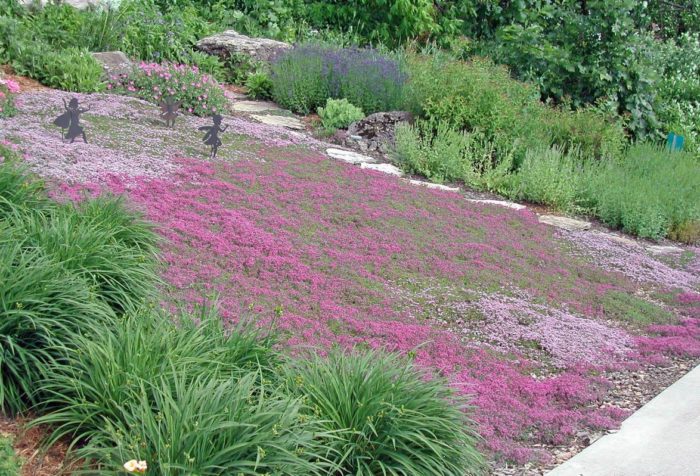 Today's photos are from Roberta Smith in Cologne, Minnesota. She says, "I have a lot of shrub roses in my front yard. In June when they are all blooming it is quite a sight to see with all the creeping thyme lawn in bloom as well.  There are two varieties of thyme.  One is 'Annie Hall' (Thymus serpyllum 'Annie Hall', USDA Hardiness Zones 4-9) and I'm not sure of the other as it was mislabeled at the nursery.  This thyme lawn originally was seven small plants in 1999 and it has spread and filled in the entire area.  It survives the winter just fine here in my west-facing Zone 4 garden with no protection.  It likes it hot and dry so another bonus is that I never water it. It's fabulous in bloom in June and is a nice green carpet of lawn that doesn't need mowing the rest of the summer, as it is only about two inches tall." Thanks, Roberta, for sharing your thyme lawn with us!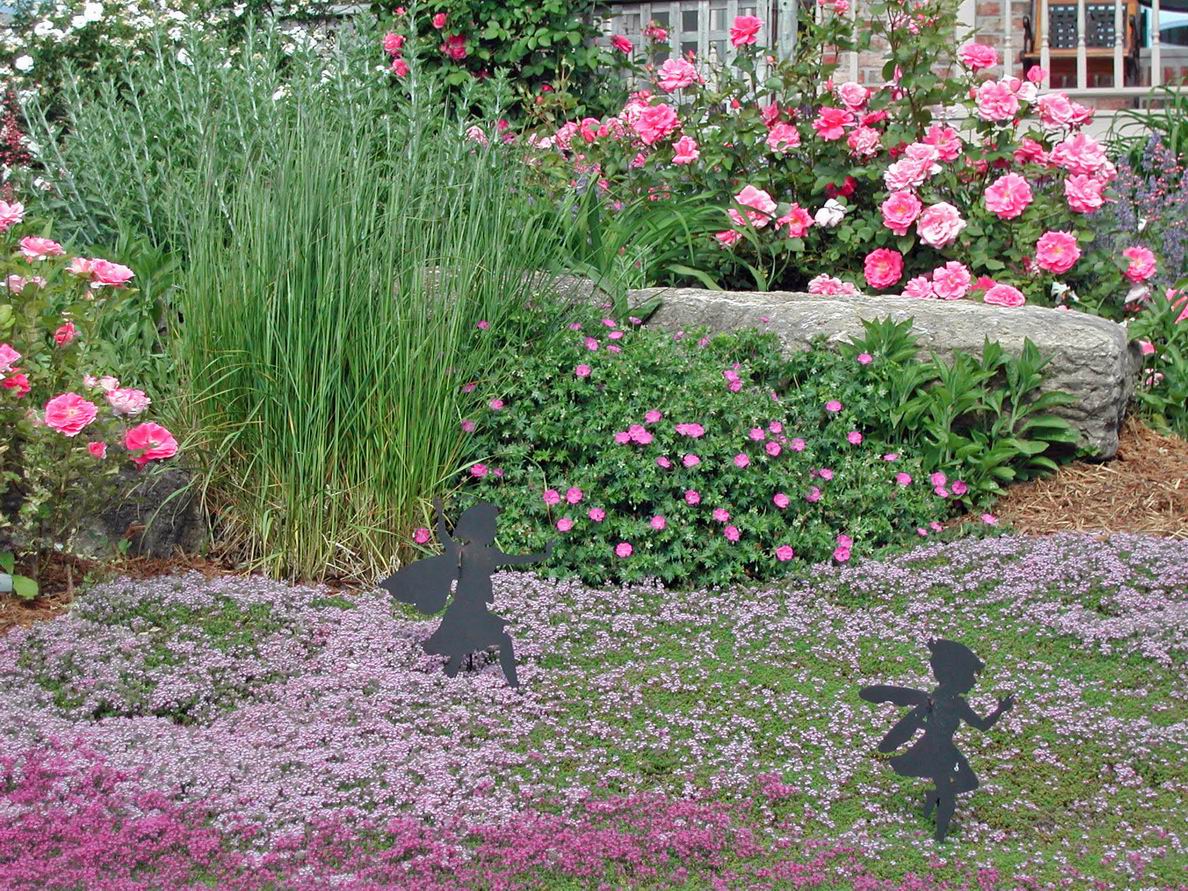 Welcome to the Fine Gardening GARDEN PHOTO OF THE DAY blog! Every weekday we post a new photo of a great garden, a spectacular plant, a stunning plant combination, or any number of other subjects. Think of it as your morning jolt of green.
Sign up to get new posts delivered to your inbox each morning so you'll always remember to take a look, or subscribe to our RSS feed. We look forward to sharing our garden travels with you.
READER PHOTOS: We love featuring your photos, too. If you think you have a photo that we should share on the Garden Photo of the day, email us. Send hi-res images if possible. We'll only respond if we plan to use your photo.