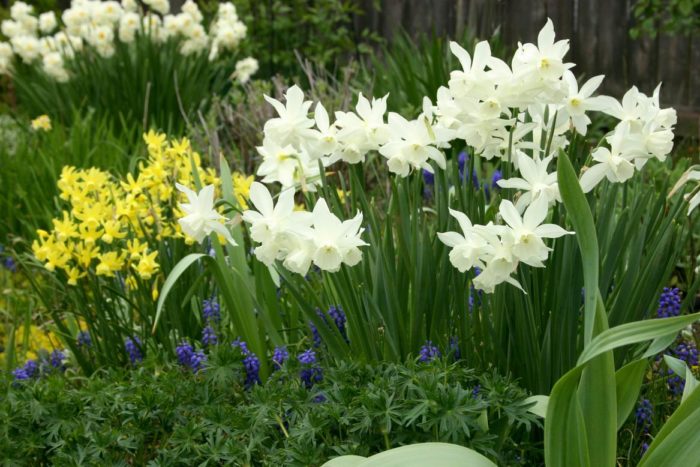 Today's GPOD is from Wendy Niemi Kremer in Oak Hill, Virginia. She says, "This photo shows three of my favorite daffodils in my backyard border: Narcissus 'Thalia', with its orchid-like blooms, tiny Narcissus 'Hawera', and a double white narcissus in the back that can perfume my entire house with just a few stems. The latter was inherited from the house's previous owner, and may be either 'Bridal Crown' or 'Sir Winston Churchill'. Grape hyacinths (Muscari armeniacum) are nearly hidden by the emerging foliage of Geranium sanguineum and alliums." Thanks for sending in this beautiful photo, Wendy!
Welcome to the Fine Gardening Garden Photo of the Day blog! Every weekday we post a new photo of a great garden, a spectacular plant, a stunning plant combination, or any number of other subjects. Think of it as your morning jolt of green.
Sign up to get new posts delivered to your inbox each morning, so you'll always remember to take a look. We look forward to sharing our garden travels with you.
If you think you have a photo that we should share on the Garden Photo of the Day, email us. Send hi-res images to [email protected] with GPOD in the subject line. We'll only respond if we plan to use your photo.