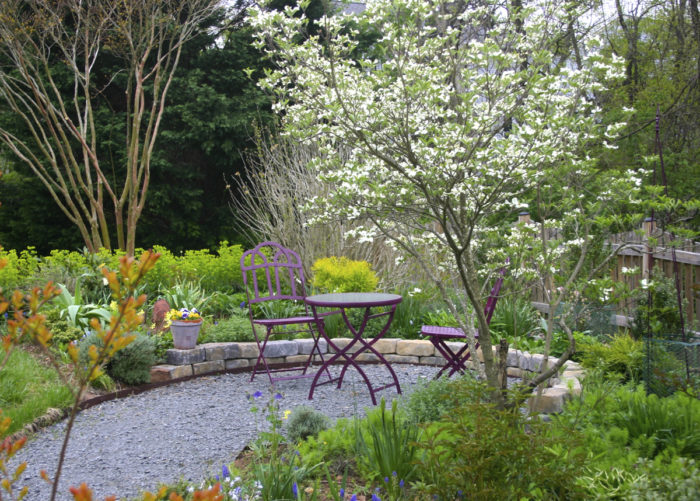 Today's photos (and Monday's) are from Wendy Kremer. She says, "I garden in Northern Virginia on a mostly sunny, quarter-acre suburban lot with rocky clay soil. This is my first home and my first garden, but we've been here for almost 15 years now.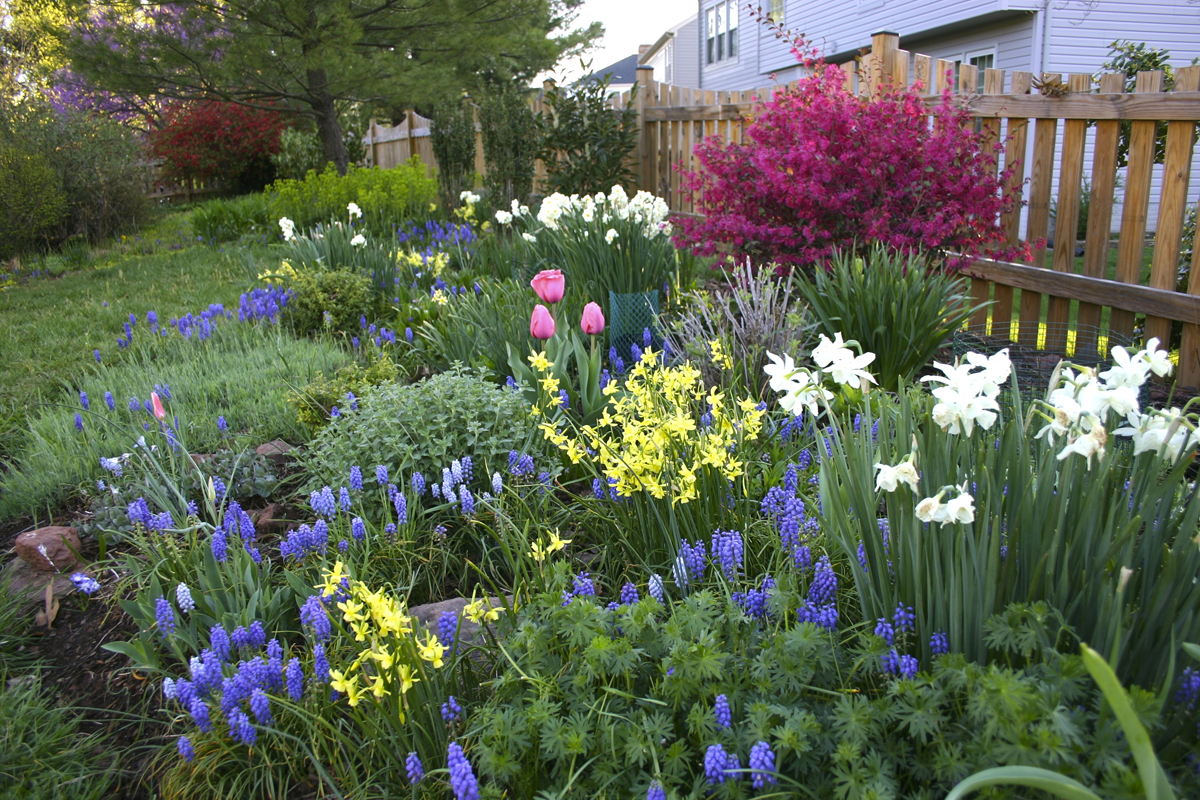 "Even as a child I wanted my own flower garden, and as a teenager I fell in love with English style cottage gardens and perennial borders. I began to assemble a folder of inspiring pictures from magazines and garden catalogs and I learned as much as I could about the plants that captivated me. I didn't get my own garden until I was 31, but by that time I had about as much gardening knowledge as you can acquire without actually having planted a single perennial, and I was able to avoid some common rookie mistakes.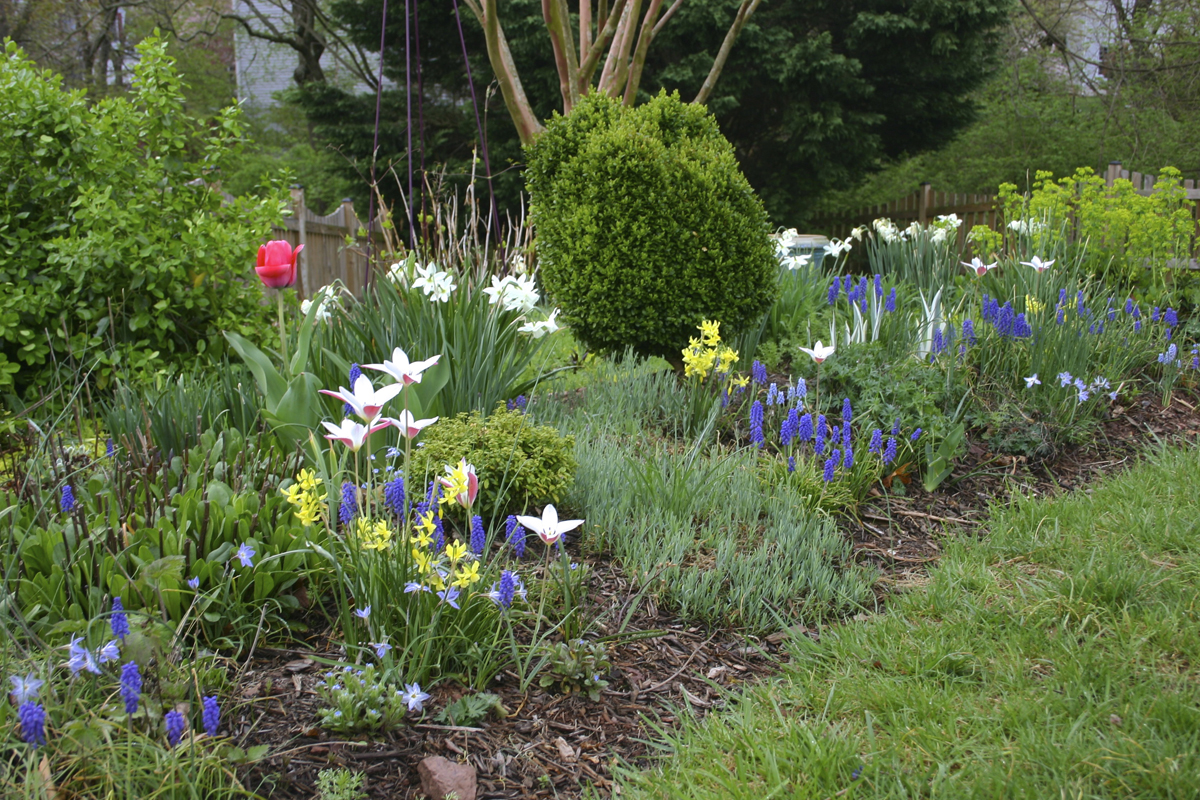 "It still took me some time to accept that my climate and soil were not ideal for delphiniums and a few other English cottage garden staples. I planted almost everything you see in these pictures (inside the fence, anyway) myself, with the exception of three existing shrubs and two large conifers planted by the previous owners.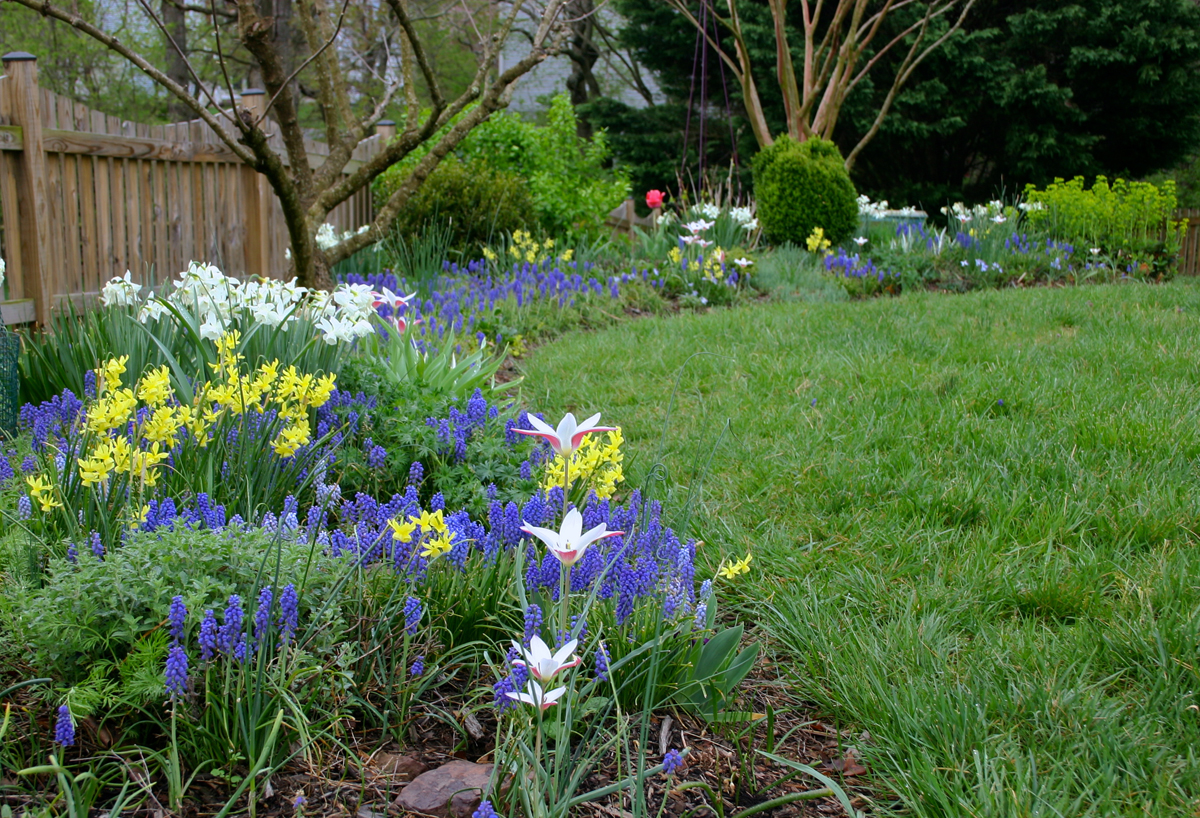 "We built the gravel path in Fall 2011. I have added new beds and expanded existing ones over the years, removing countless rocks and making homes for plant divisions, seedlings, and new acquisitions."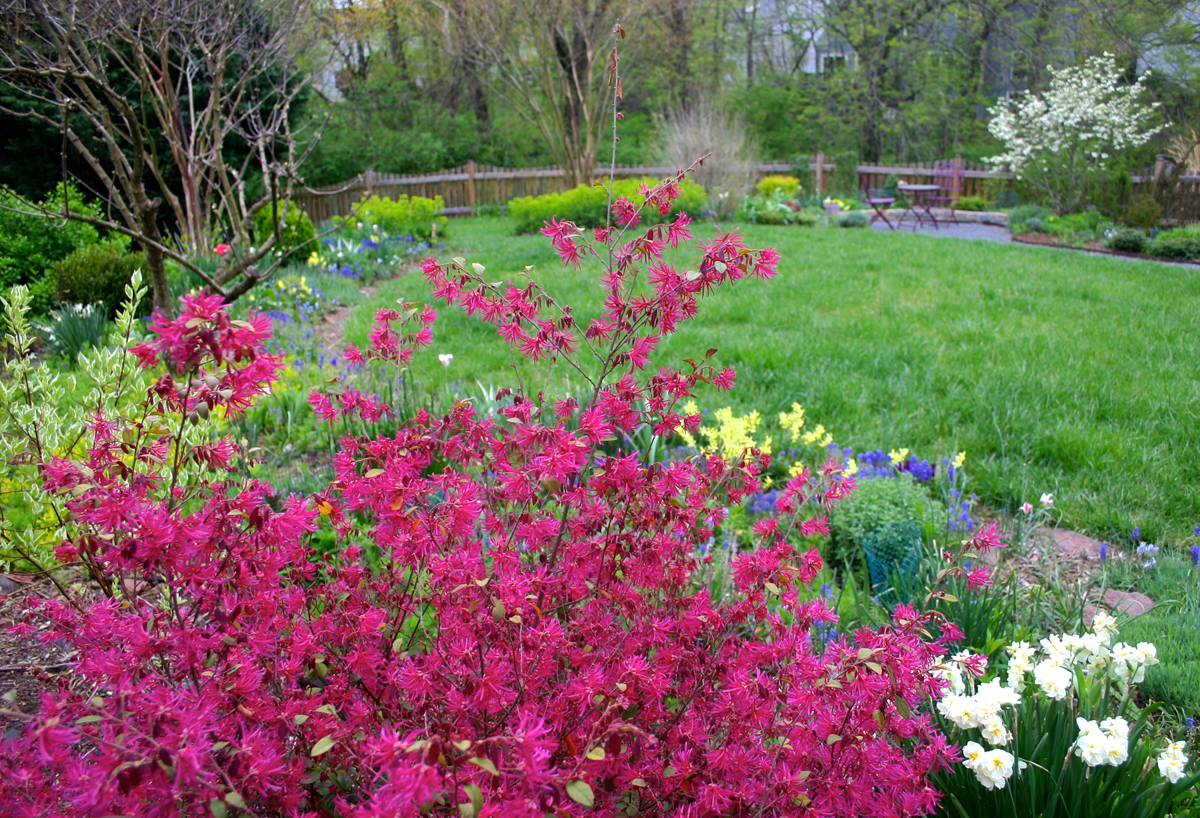 Wow, Wendy. It's the epitome of spring! **On Monday we'll see a few wider views of Wendy's garden and find out what happens in her beds in May. A Friday cliffhanger! Aren't I evil?! Stay tuned! In the meantime you'll find much more info in the captions.**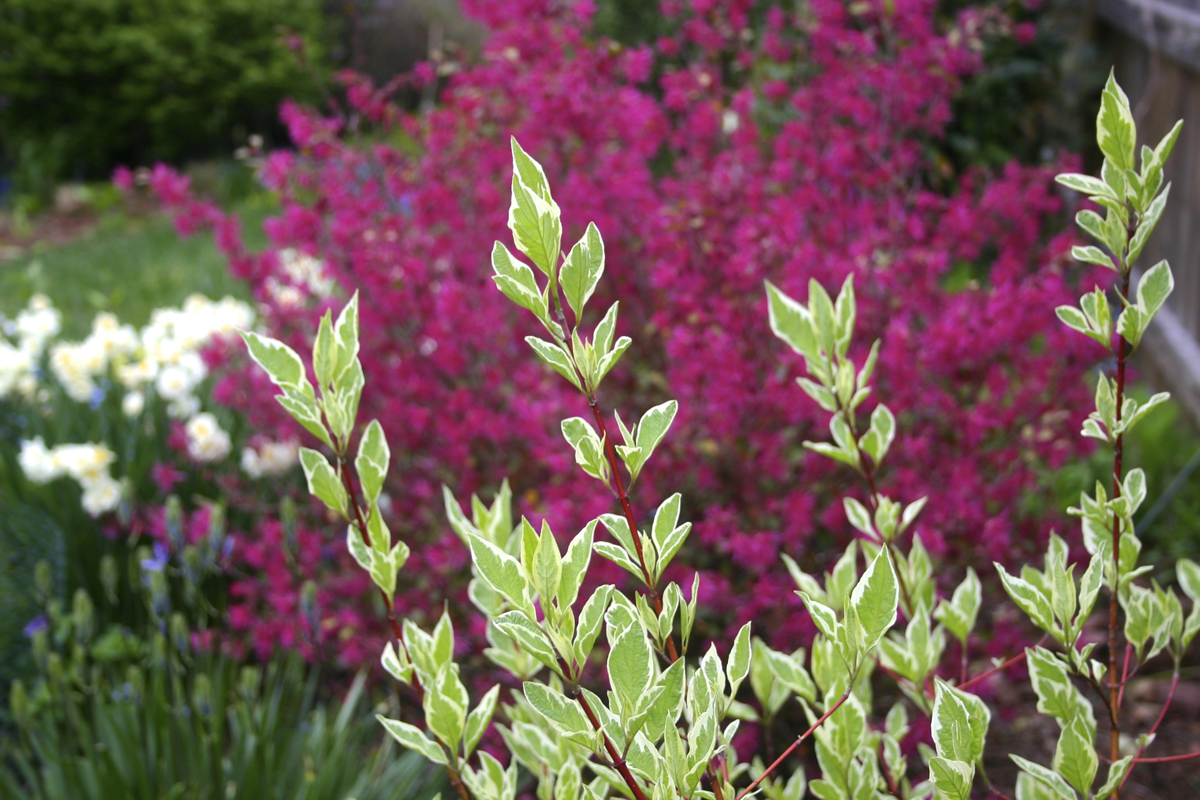 ***I'm getting so many great submissions, but I can always use more! Dig out your cameras, take a big long walk around your garden, and SEND ME PHOTOS! I love having more than I could possibly process to choose from. Thanks!!***
***One more thing…..have you always wondered what your fellow GPODers are like in person? Never thought you'd get a chance to meet them? Check this out…. While the GPOD isn't officially a taunton forum, it's close enough, and I wanted to extend the invite. Anybody at all interested? I'd be willing to search for some gardens to tour…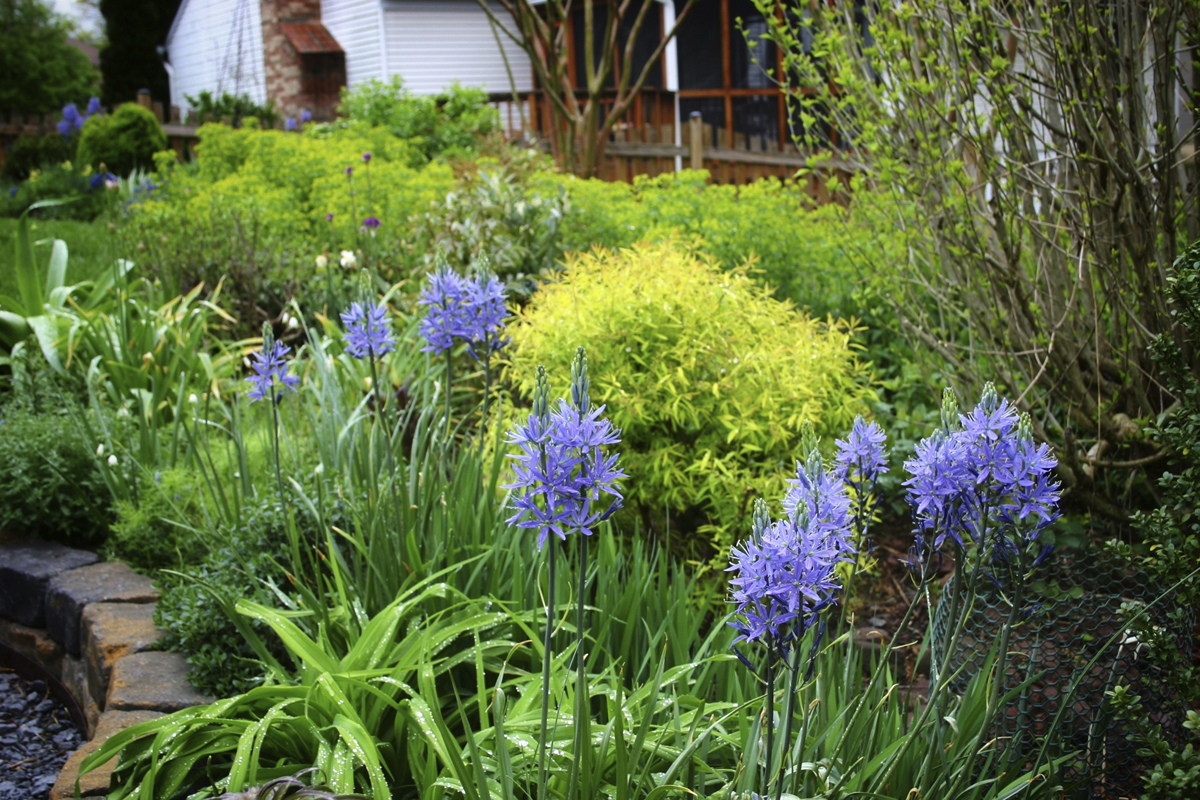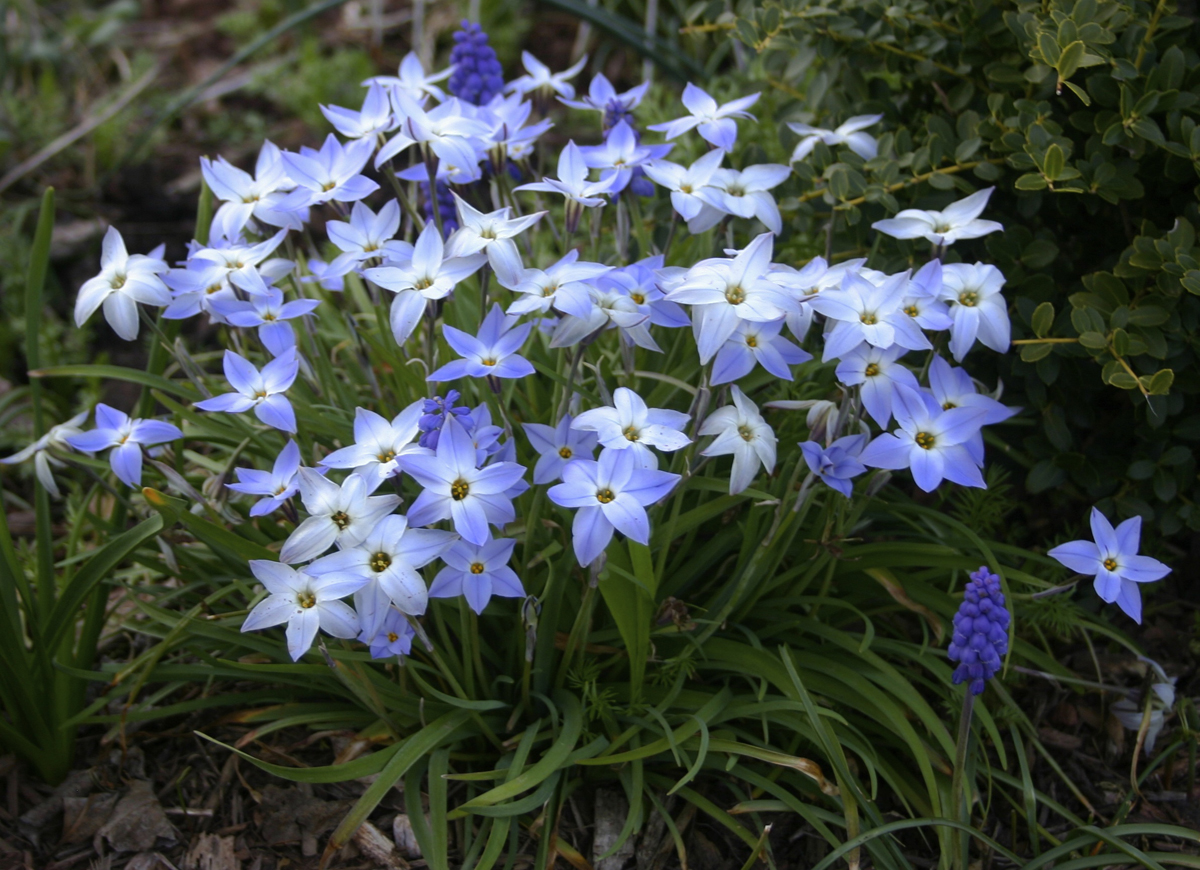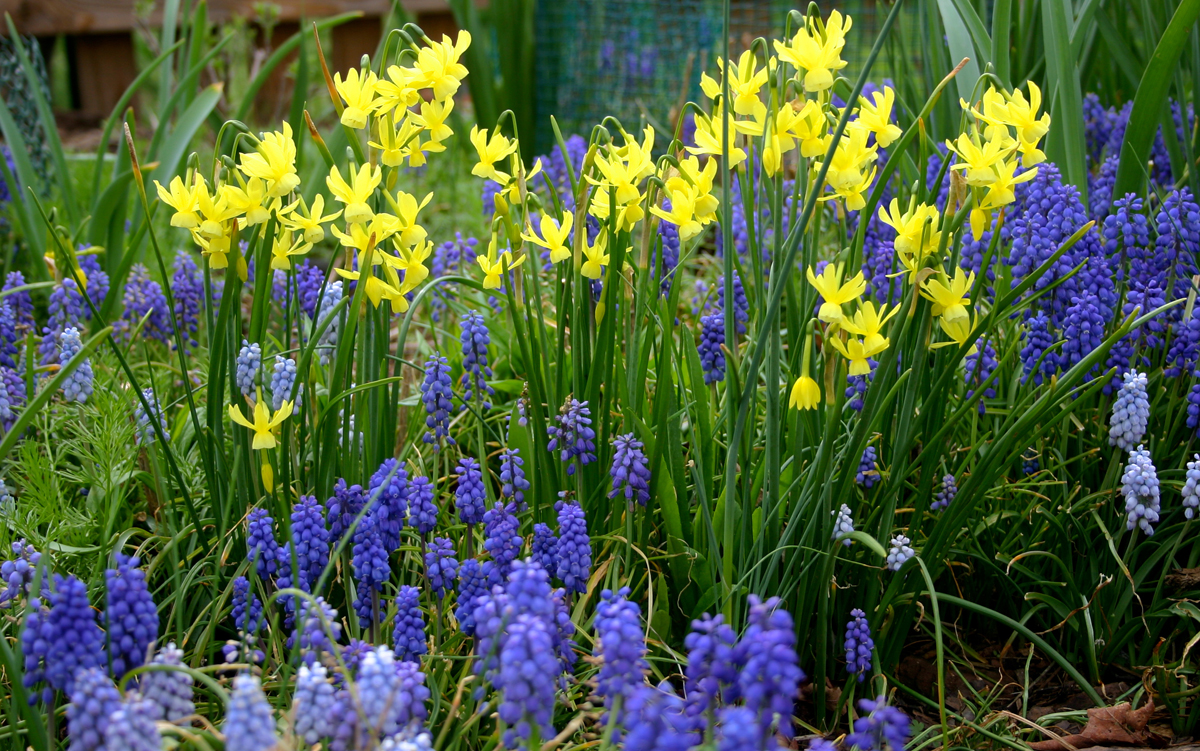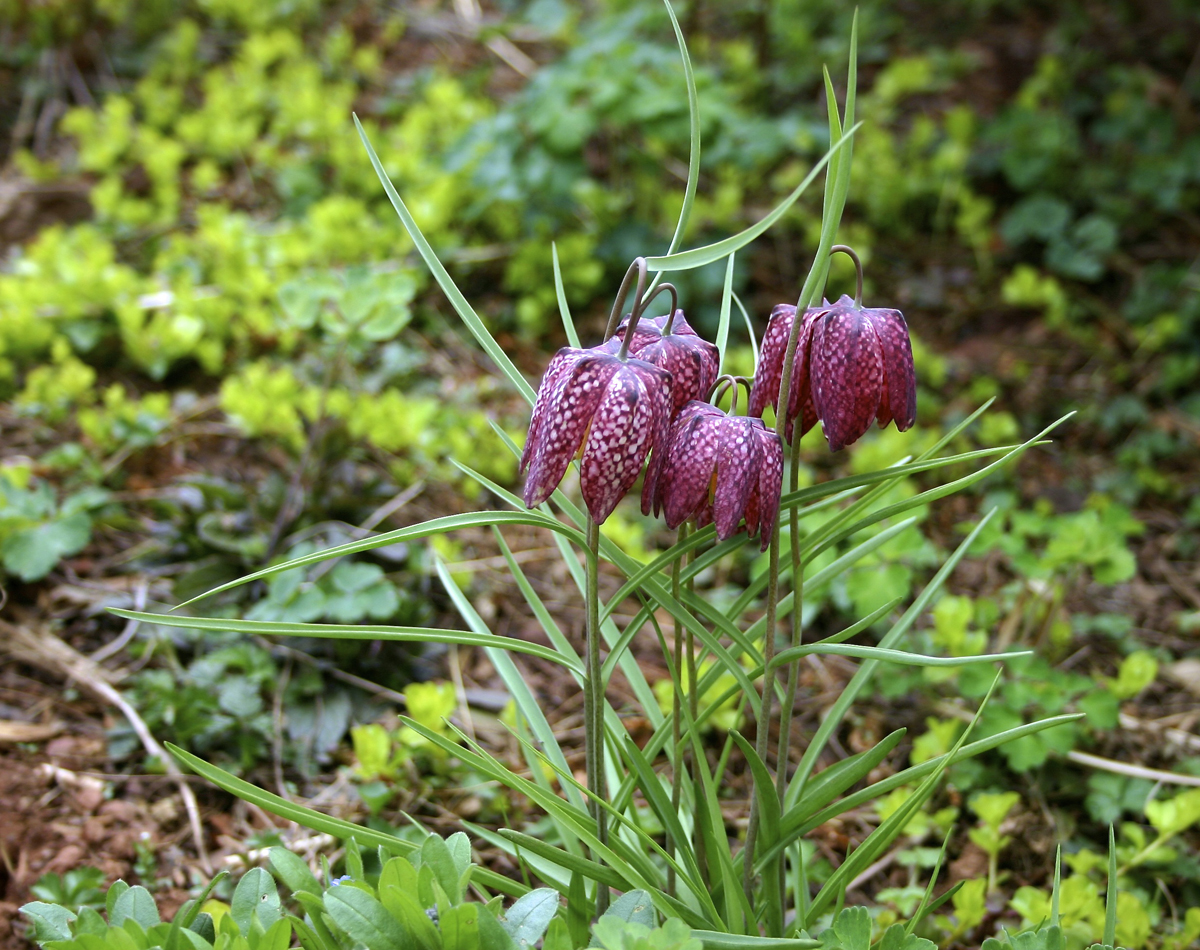 Want us to feature YOUR garden in the Garden Photo of the Day? CLICK HERE!
Want to see every post ever published? CLICK HERE!
Want to search the GPOD by STATE? CLICK HERE!
Check out the GPOD Pinterest page! CLICK HERE!