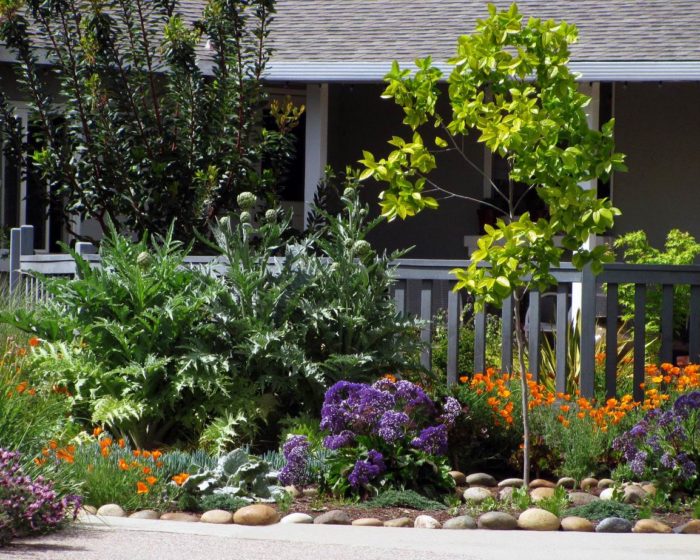 Today's GPOD is from Laura Livengood Schaub in San Jose, California. She says, "Artichokes are a beautiful winter perennial in Northern California, growing 5′-6′ tall with large gray-green leaves. Remember, however, that they WILL go dormant for part of the year, either dying back completely to the ground in late summer, or else looking very sorry for themselves. Late-summer perennials and grasses take over until fall rains stimulate the return of lush foliage and the promise of a tasty spring harvest." Thanks, Laura, for sending in this great photo of your garden!
Welcome to the Fine Gardening Garden Photo of the Day blog! Every weekday we post a new photo of a great garden, a spectacular plant, a stunning plant combination, or any number of other subjects. Think of it as your morning jolt of green.
Sign up to get new posts delivered to your inbox each morning so you'll always remember to take a look, or add us to your RSS feed. We look forward to sharing our garden travels with you.
If you think you have a photo that we should share on the Garden Photo of the day, email us. Send hi-res images to [email protected] with GPOD in the subject line. We'll only respond if we plan to use your photo.