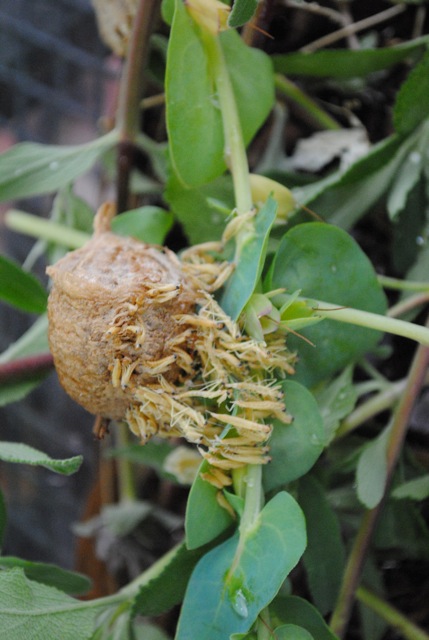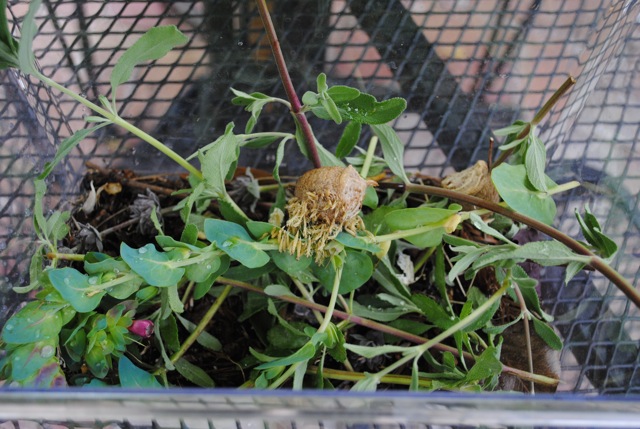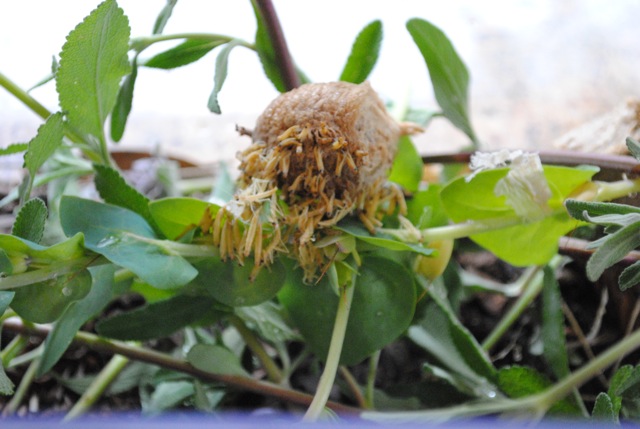 Today's photo is from Rebecca Sweet in Los Altos, California. She says, "Every spring we buy a praying mantis nest at our local nursery, hoping it hatches and provides us with at least one praying mantis we can watch throughout the Summer. They're somewhat territorial so they tend to hang out in one location, and it's always fun to have an easter egg hunt of sorts to try and find it. We keep these little nests in a warm location in the house (in a plastic terrarium – not loose.) It seems some years they hatch, others they don't. Lucky for us this one decided to hatch last week and I was fortunate enough to find it just as they were emerging from their cocoon! I quickly put them outside as they're absolutely VORACIOUS when they emerge and will start eating each other—ick! I try and find an aphid-covered rosebush or some other 'buffet' for them to start their new life." Thanks, Rebecca, for sharing!
Welcome to the Fine Gardening Garden Photo of the Day blog! Every weekday we post a new photo of a great garden, a spectacular plant, a stunning plant combination, or any number of other subjects. Think of it as your morning jolt of green.
Sign up to get new posts delivered to your inbox each morning so you'll always remember to take a look, or add us to your RSS feed. We look forward to sharing our garden travels with you.
If you think you have a photo that we should share on the Garden Photo of the day, email us. Send hi-res images to [email protected] with GPOD in the subject line. We'll only respond if we plan to use your photo.