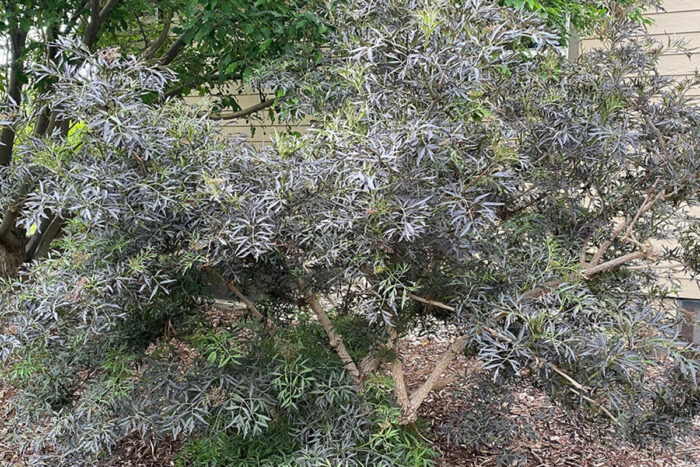 I like to incorporate a lot of color in my gardens. While flowers are a big part of what provides that color, foliage can also play a large role. Leaves in different shades of green, blue—and one of my favorites—purple, can be used to provide colorful interest in the garden. Fortunately, we have some great purple shrubs and trees from which to choose. These plants do well in challenging conditions, such as dry, hot, or sunny areas, and they are winter hardy as well. Here are some of my favorites.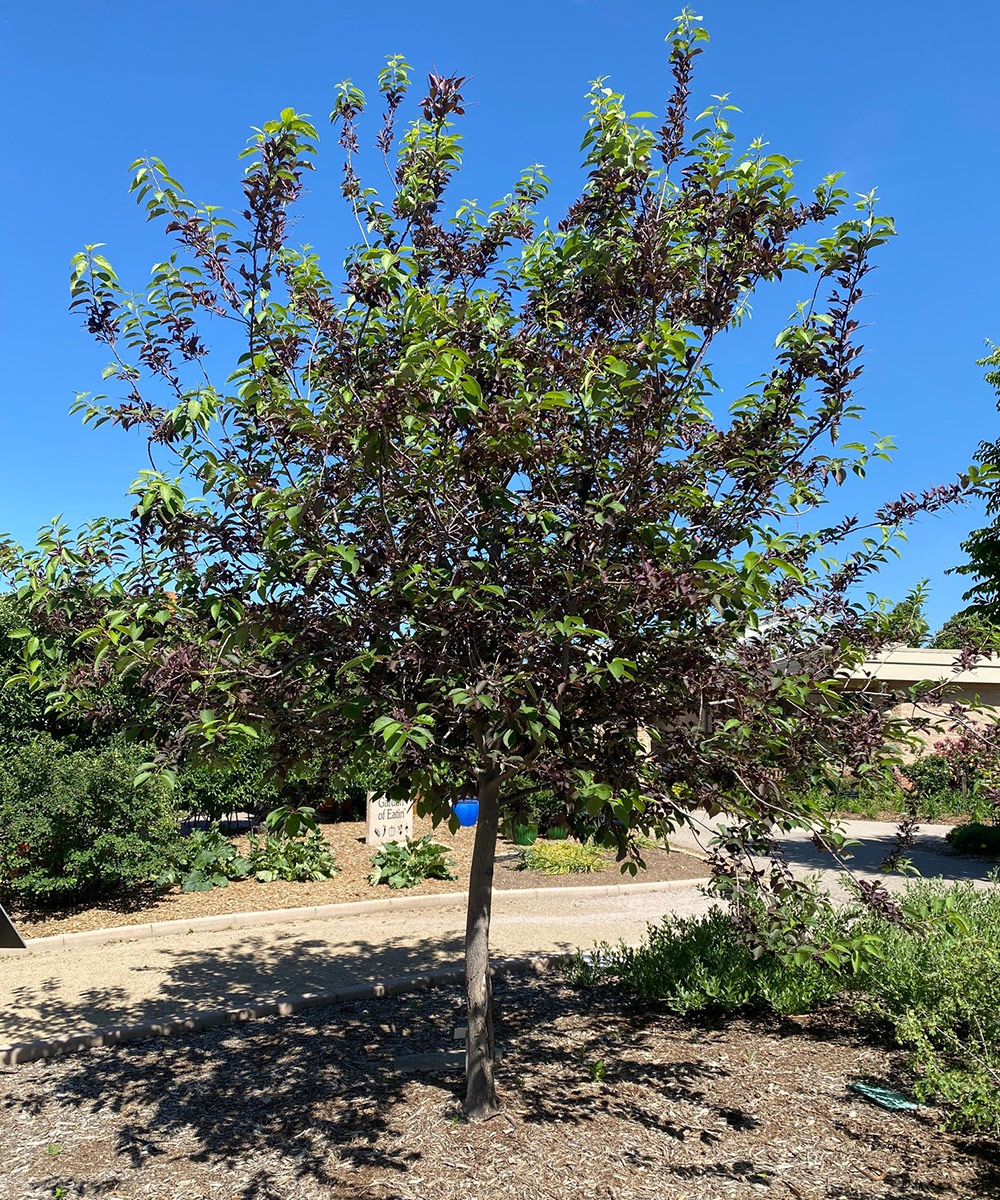 Sucker Punch® chokecherry
Prunus virginiana 'P002S', Zones 3–8
Size: 20 to 30 feet tall and 18 to 20 feet wide
Conditions: Full sun to partial shade; well-drained soil
Chokecherries are known for suckering, so when I first heard about a nonsuckering variety, I was skeptical. After growing it for several years, I can attest that Sucker Punch® chokecherry lives up to its name. The leaves start the season as green before turning a deep reddish purple that really stands out in the landscape. This chokecherry has clusters of white blossoms in spring followed by dark fruit in late summer that can be used for jams and jellies—if you beat the birds to them!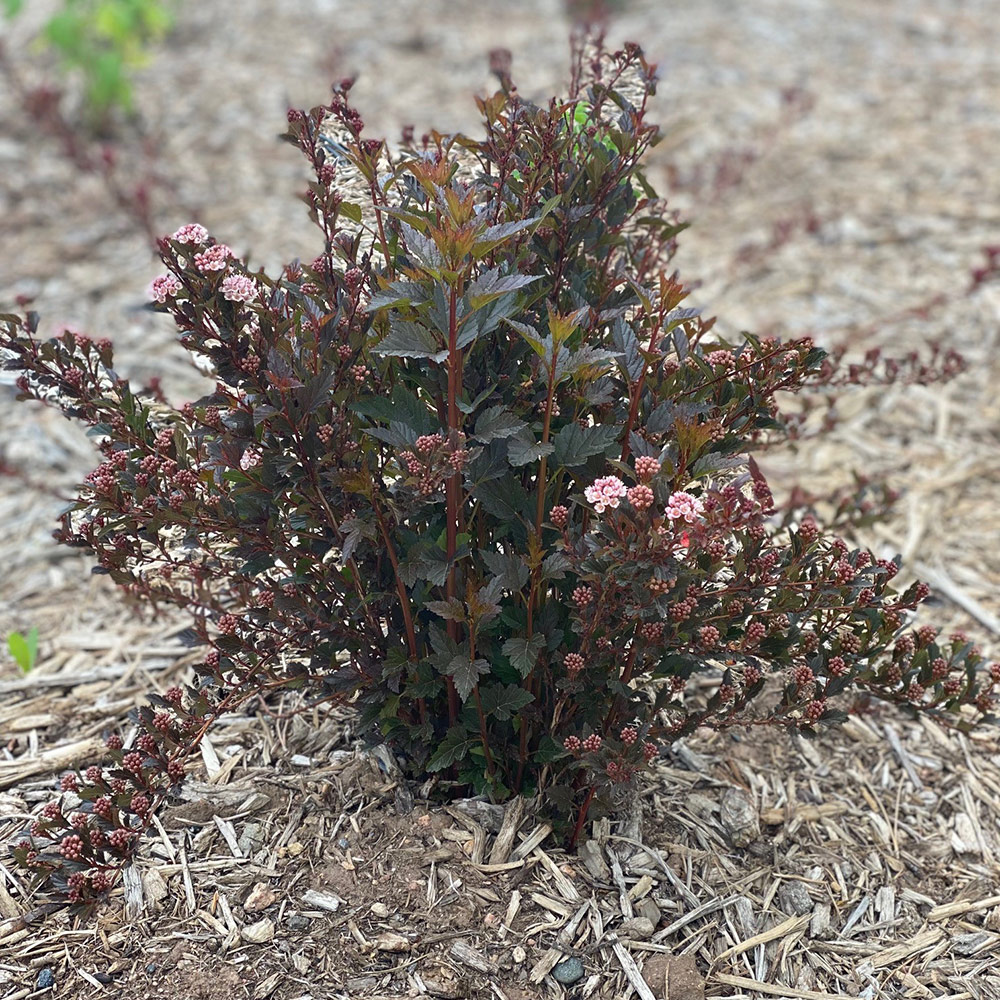 Little Devil™ ninebark
Physocarpus opulifolius 'Donna May', Zones 3–7
Size: 3 to 4 feet tall and wide
Conditions: Full sun; moist, well-drained soil
Ninebarks are among my favorite shrubs, but most can get pretty large. Little Devil™ is smaller than other varieties, giving us more options for use in a mixed border. Ninebarks are low-maintenance shrubs. This one has finely textured, dark burgundy to purple leaves that show off clusters of small pinkish-white flowers in late spring.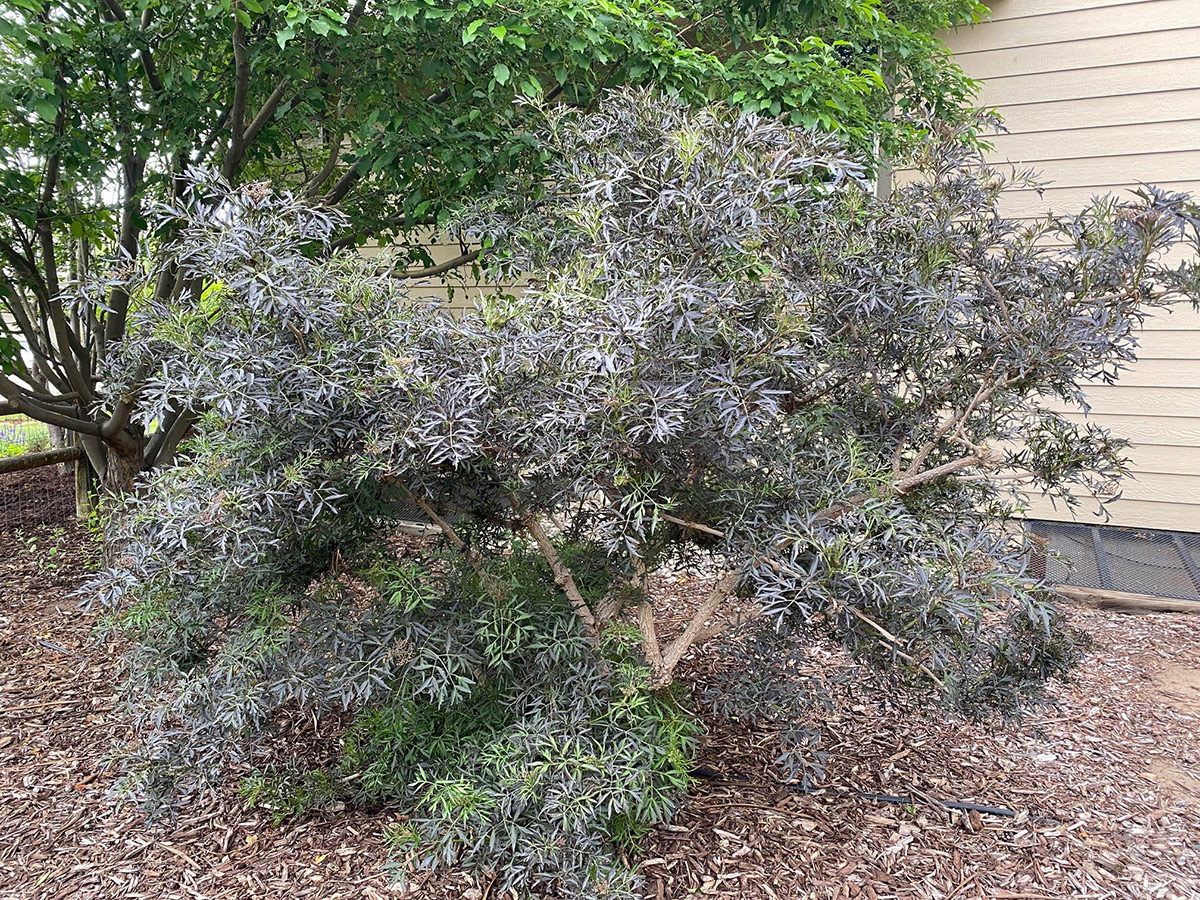 Black Lace® elderberry
Sambucus nigra 'Eva', Zones 4–7
Size: 6 to 8 feet tall and wide
Conditions: Full sun; average soil
The lacy black-purple foliage of this shrub stands out in any garden design. Don't be fooled by the delicate leaves; this is a hardy shrub that does well in challenging climates. Clusters of pink flowers arrive in early summer that contrast nicely with the dark foliage. Berries will form if you have another variety to pollinate it. The only maintenance I do on mine is to prune off any deadwood after the plant begins to leaf out, as I find that the tips can die back.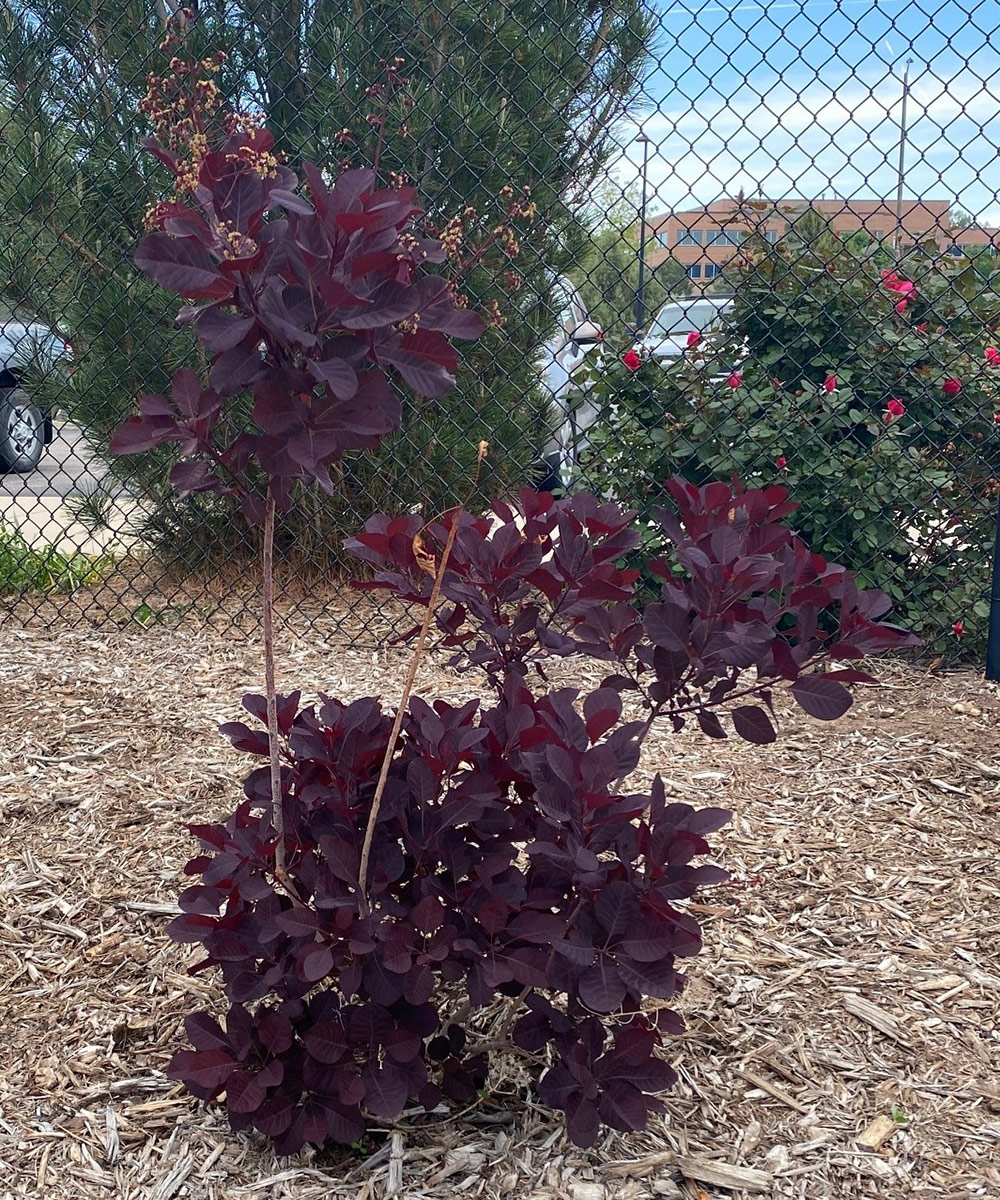 Winecraft Black® smokebush
Cotinus coggygria 'NCC01', Zones 4–8
Size: 4 to 6 feet tall and wide
Conditions: Full sun; average soil
I recently designed a mixed shrub border for work and was looking for a unique purple-foliaged shrub that we currently don't have represented in our botanic garden. I love smokebush (Cotinus coggygria, Zones 4–8) but thought it would be too large for the space until I found this particular variety. Winecraft Black® has beautiful, rounded purple-black leaves that turn to shades of red and orange in the fall. It also has stunning panicles of blooms that form that smokey effect we all know and love. Plant it in full sun for the best color.
For more on purple plants, check out:
And for more Mountain West regional reports, click here.
—Michelle Provaznik is executive director of the Gardens on Spring Creek in Fort Collins, Colorado.
Photos: Michelle Provaznik