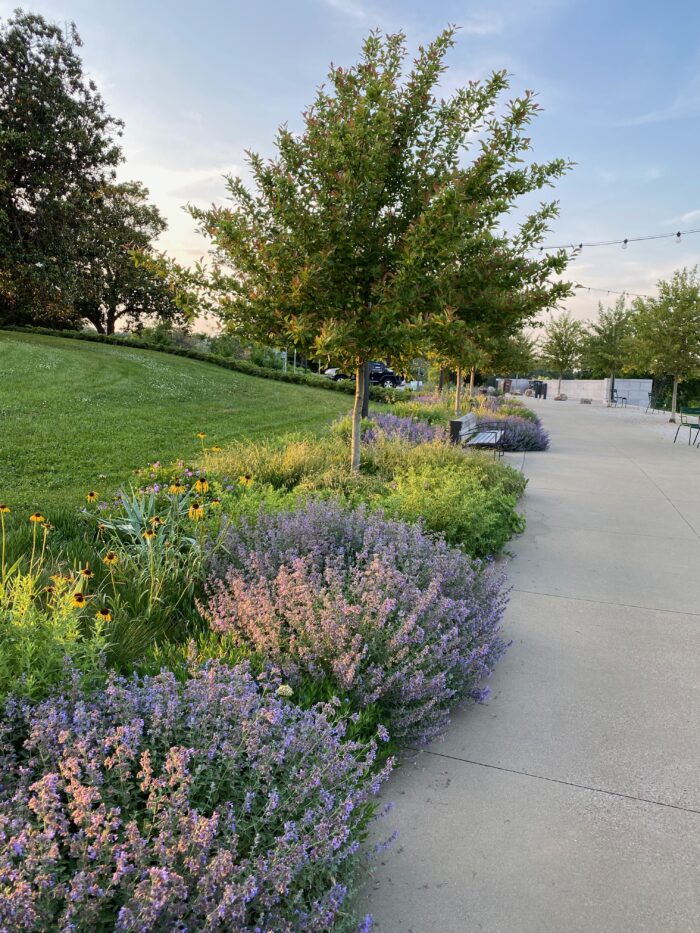 Purple is my number-one flower color. If I'm asked to design a perennial-focused garden, there is very little chance purple doesn't make an appearance. When I saw the Pantone color of the year Very Peri, my mind turned to all the great gardening plants you can combine in various shades of purple and periwinkle. Light purple is easy to blend with other colors, and it complements both warm and cool shades. It's the ultimate garden color.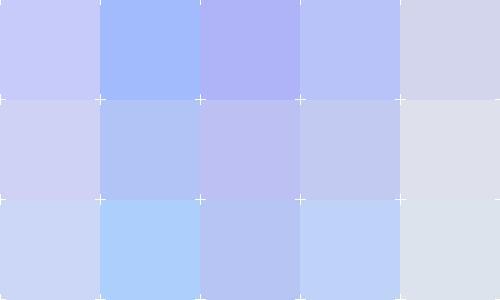 The following plants are some of my favorite purple plants for a sunny location.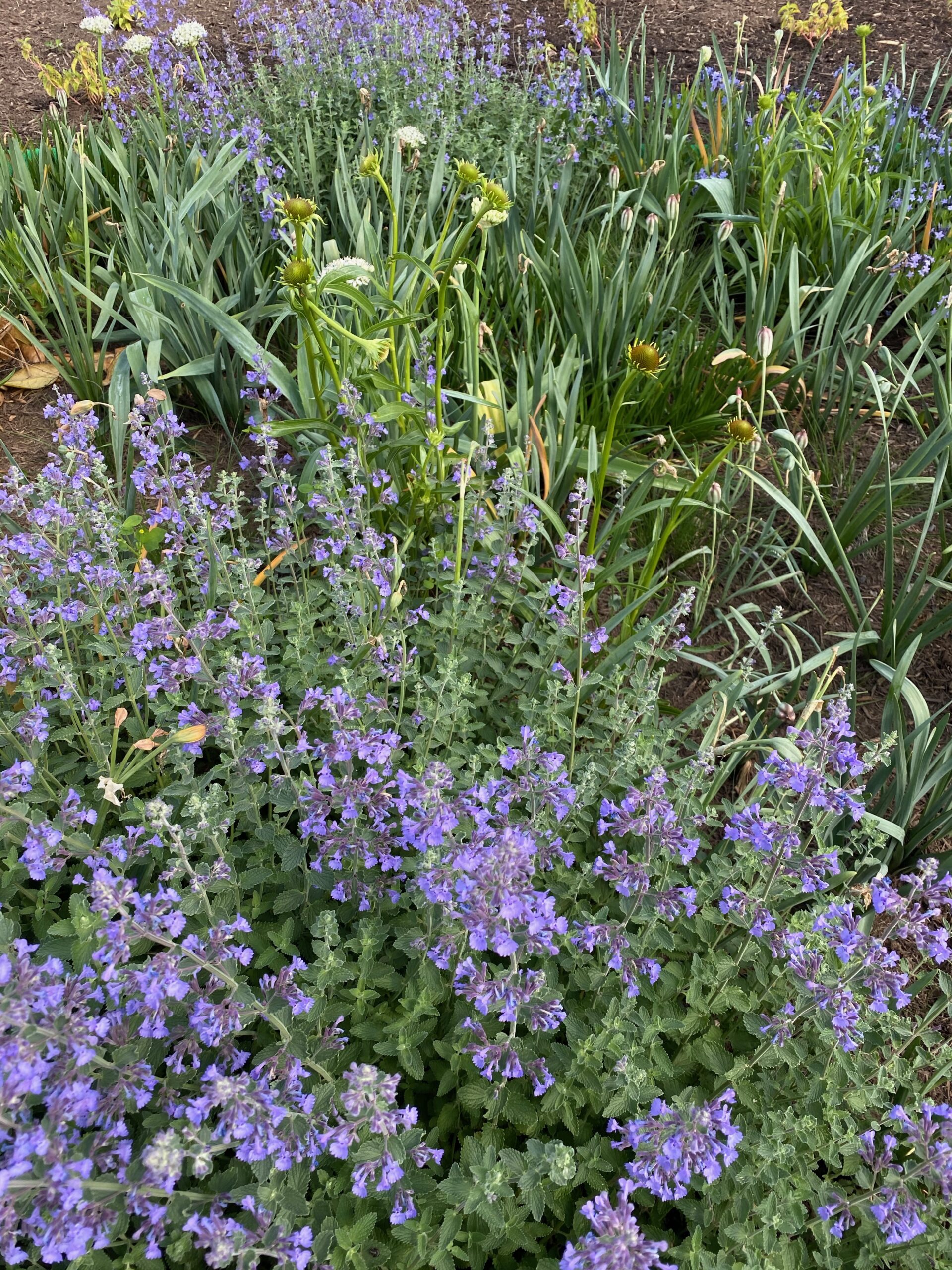 'Walker's Low' catmint
Nepeta racemosa 'Walker's Low', Zones 4–9
This plant was chosen as the 2007 Perennial Plant of the Year by the Perennial Plant Association. I like it just as much now as I did back then. It sprawls to a knee-high dome when it blooms in spring; a mid-season cutback will give you another flush of bloom. This plant can take the heat!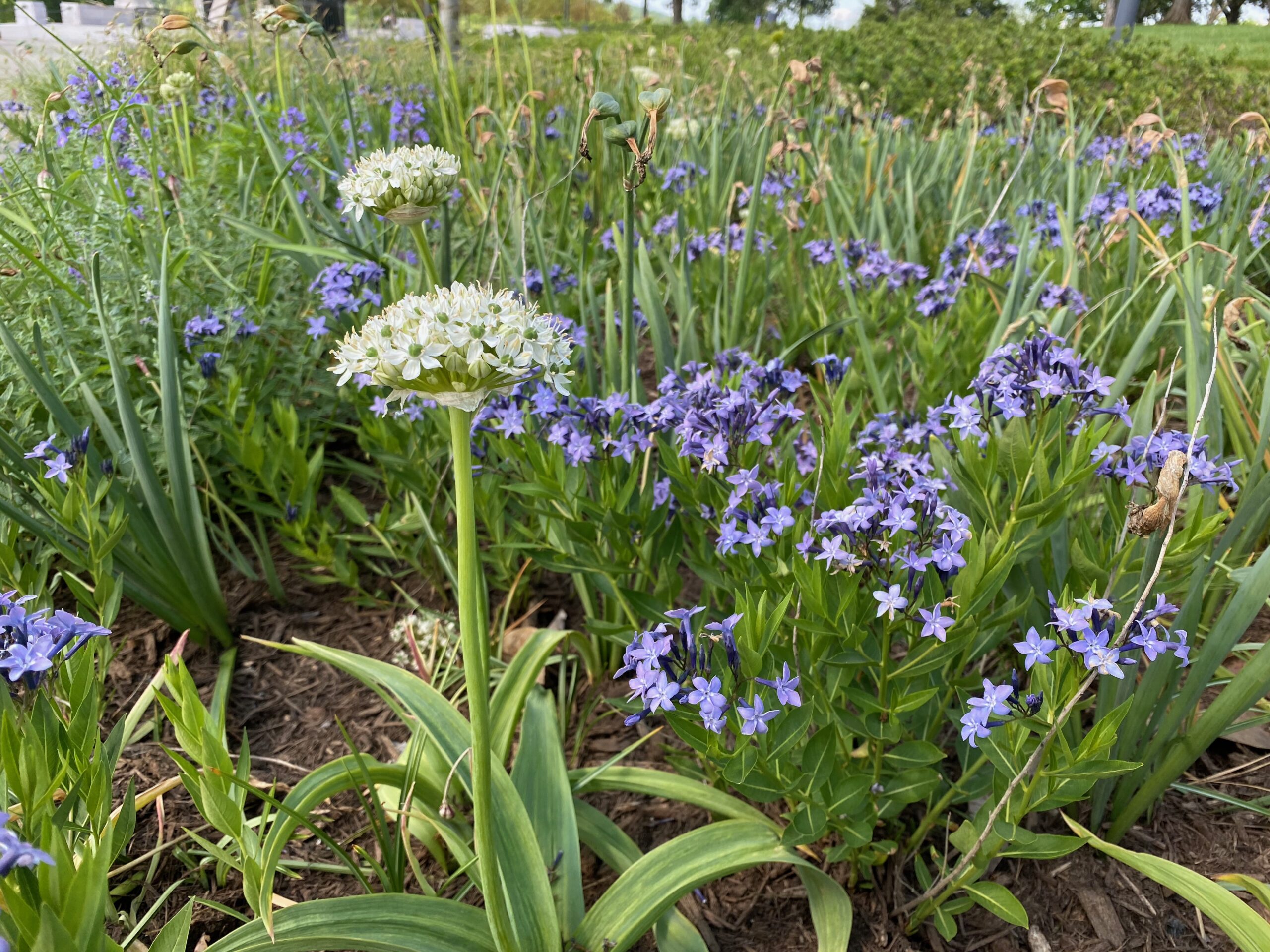 'Blue Ice' bluestar
Amsonia 'Blue Ice', Zones 4–9
This bluestar is a can't stop, won't stop workhorse perennial. 'Blue Ice' is most likely a dwarf version of native Eastern bluestar (Amsonia tabernaemontana, Zones 4–9). It can be seen here blooming with black garlic (Allium nigrum, Zones 3–9)—not to be confused with the fermented culinary garlic)—shortly after some daffodils (Narcissus spp. and cvs., Zones 3–9) have faded. At just over 1½ feet tall, it can be used like a short ornamental grass in the landscape.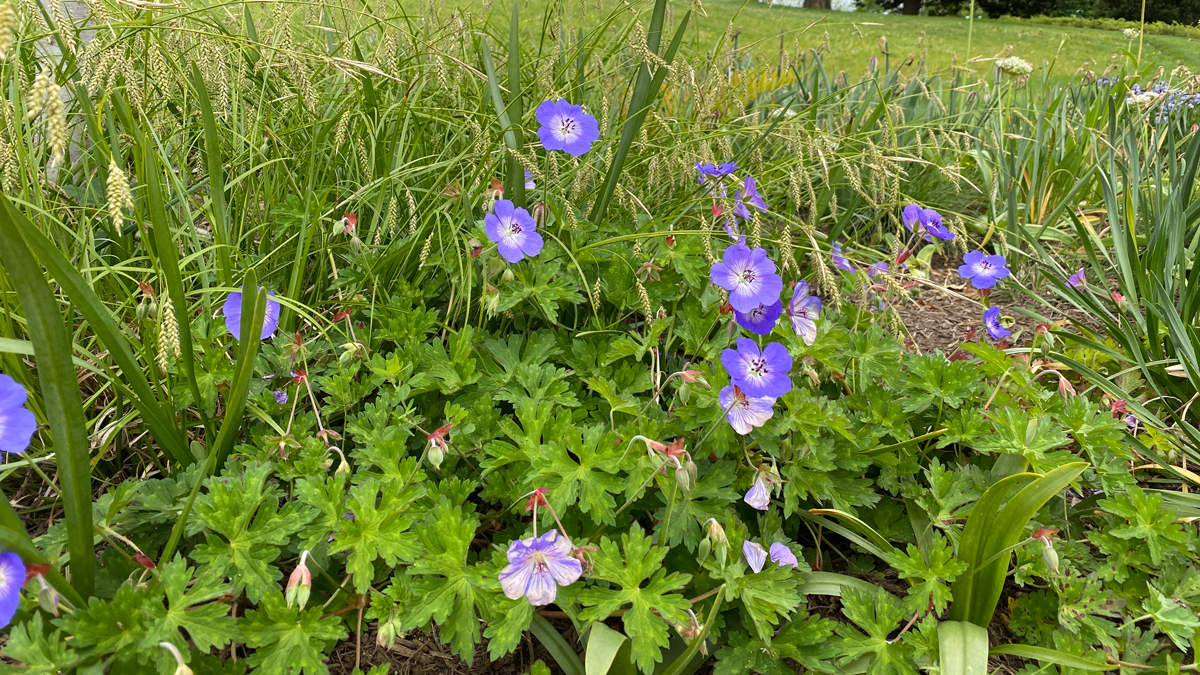 'Rozanne' geranium
Geranium 'Rozanne' syn G. 'Gerwat', Zones 5–8
Talk about a creep in the garden; 'Rozanne' lies close to the ground and tangles to fill the gaps between neighboring plants. I often mix this among taller perennials to provide some shade so its bloom colors don't wash out. Expect a great spring bloom followed by sporadic blooms throughout the hottest parts of summer. Once cooler weather returns in the fall, 'Rozanne' reminds you of her presence with another full flush of blooms.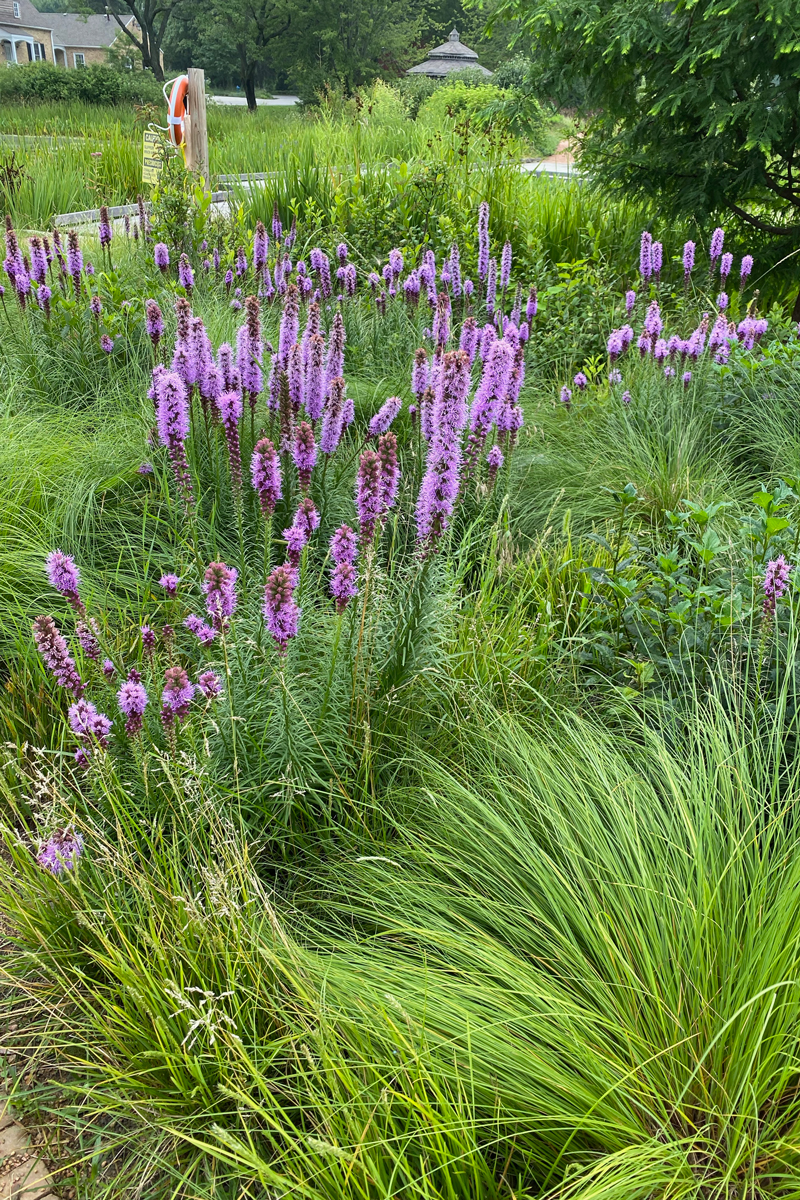 Dense blazing star
Liatris spicata, Zones 3–8
With a little extra moisture during dry periods, you will get a lot of bang for your buck with this summer-blooming native perennial. Dense blazing star's 3- to 4-foot-tall erect blooms bring structure to any garden design. The foliage is grasslike and attractive, particularly before bloom. This is an easy perennial for gardeners to grow from seed and a major attractor of butterflies. Spent blooms can be cut and used for impromptu sword fights.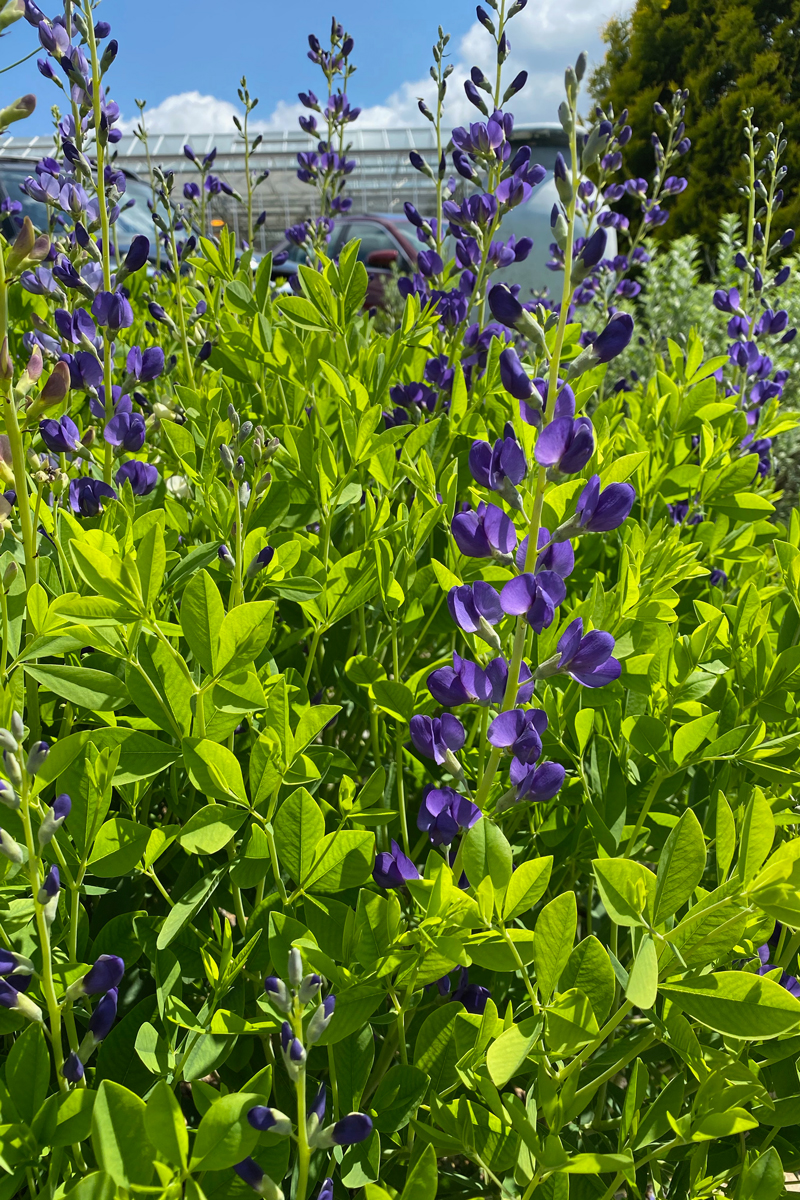 Blue false indigo
Baptisia australis, Zone 4–9
In the Southeast, I often see lupines (Lupinus spp. and cvs., Zones 3–9) show up on the shelves of big-box stores. If you bought yourself a lupine in our region, save yourself a little time and throw it directly in the compost. The minute our weather consistently gets above 60°F, the poor plant wonders why it's being tortured. Blue false indigo is the redneck lupine you've been looking for. It can take our heat, is a great spring bloomer, and even seeds around—in a nonthreatening way. There are several species of Baptisia native to the Southeast. I like the purple ones, but other colors are available.
If you decide to plant one of these perennials, I suggest you incorporate additional purple supporting cast members to round out the display. Think about plants with different textures that you could add to bring even more interest to the garden. This color won't go out of style in the gardening world. You simply can't go wrong with purple.
For more plants with cool hues, check out:
---
Andy Pulte is a faculty member in the plant sciences department at the University of Tennessee.