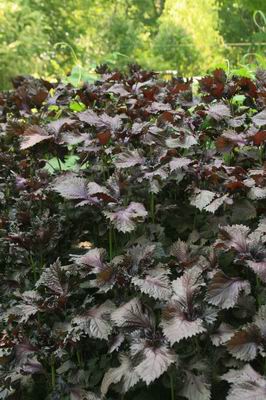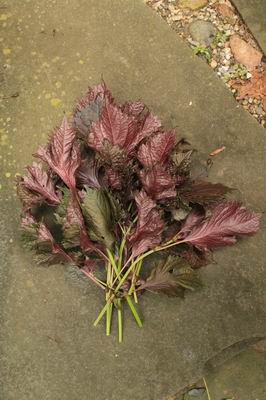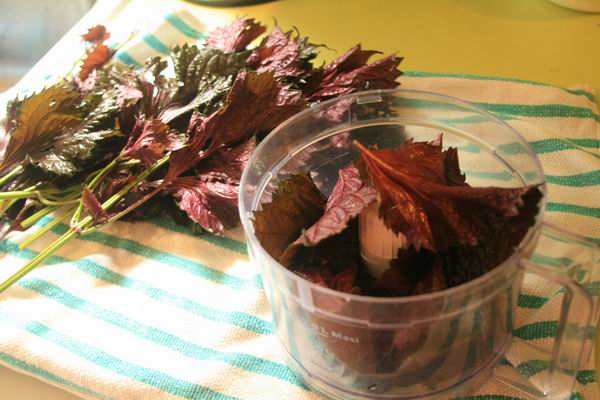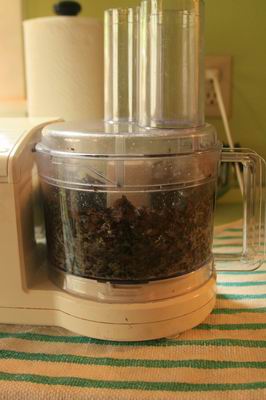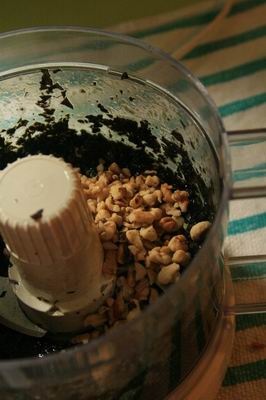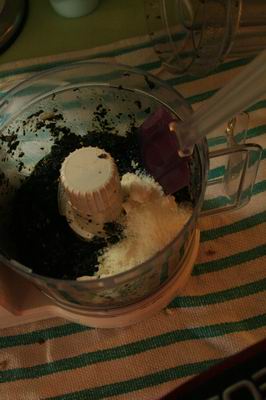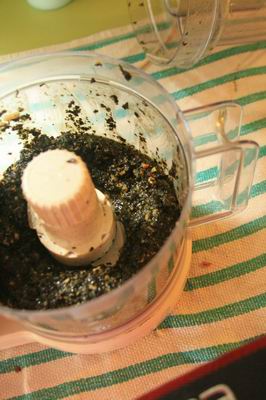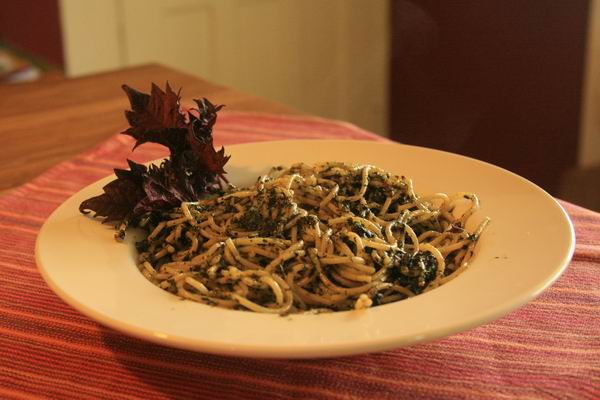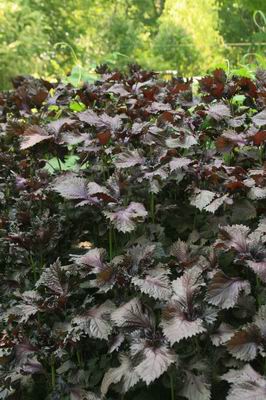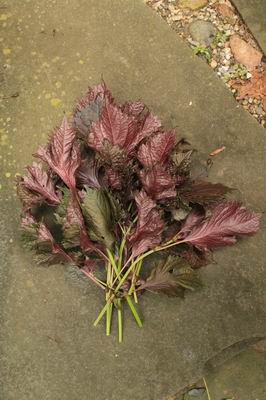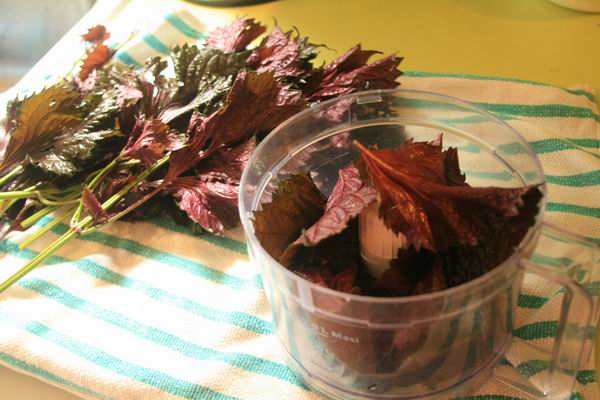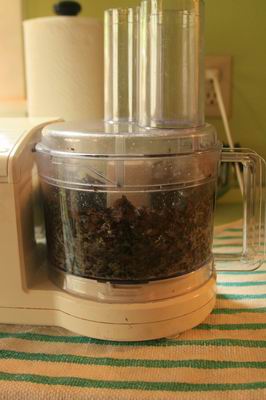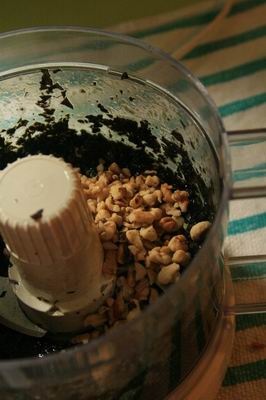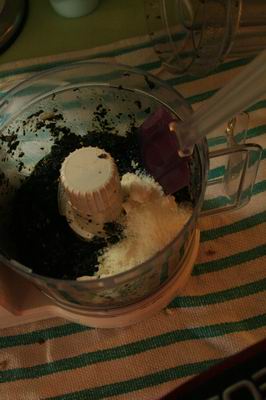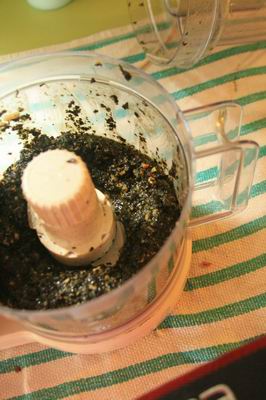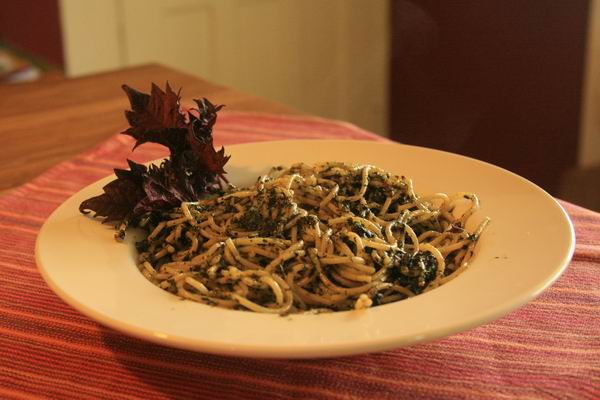 I have a serious overabundance of perilla (Perilla frutescens and cvs., annual). Don't get me wrong, I love it, but it's getting a bit out of control as it reseeds year after year in my garden. My fellow editor, friend, and neighbor, Kerry, offered last week to help me rip out a section of my garden to install a fall vegetable garden, and a massive stand of perilla is in the way. It seemed a shame to waste all of that perilla, so I did some research.
Perilla, also known as shiso, is a Japanese herb that's often found in sushi. The purple-leaved variety, which is what I have, is a traditional dye for plums. Neither use was really of interest to me, since I'd rather order takeout sushi, and I won't be dying plums any time soon. My next option, according to the almighty Google gods, was pesto. Hmmm. Perilla does have a unique flavor, kind of spicy, with a hint of mint. And visions of pink-tinted pasta danced through my head! Purple Perilla Pesto it is, I thought.
Saturday morning I harvested a bunch of leaves and brought them inside. After a good washing, I dug out the food processor and started experimenting. I whirred the bin full of leaves with some olive oil first. After a taste, which didn't thrill me, I added more olive oil. Then some toasted walnuts. Then some parmesan cheese. And lots of salt. Meanwhile, a pot of spaghetti boiled on the stove.
By this time I was fully committed, as unexciting as the product seemed to be. I tossed the pasta with a healthy spoonful of my new batch of pesto. Did it turn pink? No. Did the flavor knock my socks off? No. In fact, I think the walnuts, olive oil, and cheese were the only thing that saved it. Would I make it again? Well, the leftovers are in the fridge, and I don't have plans to visit them any time soon…
Anybody else used their perilla sucessfully? I could sure use some ideas.