Rocky Mountain gardeners are a hardy bunch, gardening in some of the most inhospitable parts of the United States, with unpredictable swings in weather patterns and a persistent threat of wildfire. Though some places experience no shortage of water, for most of America west of the 100th meridian, water is scarce and sacred.
You may be faced with some difficult choices in your garden, but take heart: "fire-wise" and "water-wise" gardens are totally doable, and they can be stunning. These thoughtful new approaches to gardening share several principles: a good plan, efficient and well-maintained irrigation, wise use of mulch, improved soil, and carefully selected plant materials.
The first and easiest way to adapt is to lose any notions you have about the gravelly, bony look of dry gardens and go for big color. Exercise wild abandon with your use of hot pink, purple, orange, red, and gold. Use bold colors for garden walls, art, and furniture. Use only a few of the gray-leaved, furry plants to really show off the hot colors of other perennials and shrubs. Forego the use of conifers and high-resin plants near your home.
Consider planting in groups, using three, five, or more of each variety to create drifts. Adopt a "no bare earth" policy, utilizing ground cover plants as living mulches. Don't fertilize very often. It encourages tender new growth, which is subject to sunburn and attractive to nuisance insects.
Following are five of the best plants for a water-wise and fire-wise garden. In fact, you could create a smallish garden with this plant list.
Hot Wings® Tatarian Maple (Acer tataricum 'GarAnn', Zones 3–8) is a hottie, beautifully adorned with abundant ruby red samaras most of the growing season. At only 12 to 18 feet tall and wide, it works well in smaller suburban gardens. If you are lucky enough to have lots of space, plant a "copse" of Hot Wings.
'GroLow' sumac (Rhus trilobata 'Gro-Low', Zones 3–9) will rapidly cover an area 6 feet in diameter and will get about 4 feet tall. It is an exceptional shrub for preventing erosion and growing on hillsides.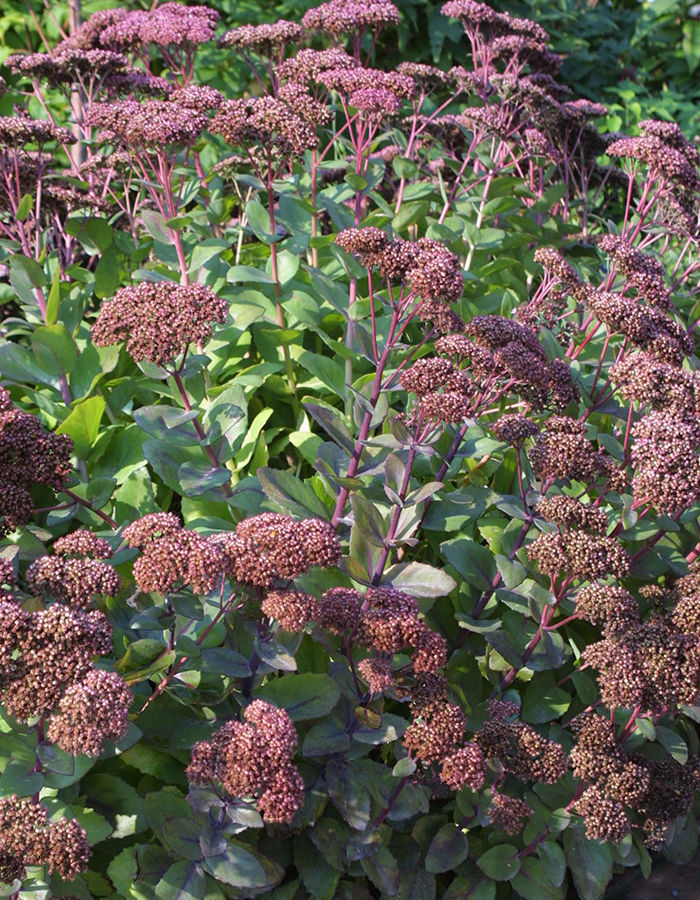 'Matrona' sedum (Hylotelephium telephium 'Matrona, Zones 3–9) has been around for years. There are other great sedums, but this one has beautiful dark burgundy stems and tends to play very well with the airy and flowery 'Wild Thing' sage.
'Wild Thing' sage (Salvia greggii 'Wild Thing', Zones 6–10) is a nonstop bloomer loved by hummingbirds. It will bloom until the hardest frost.
Wine cups (Callirhoe involucrata, Zones 4–8) has blossoms that are undeterred by the heat and tie in nicely with the sage. It makes a beautiful carpet of green and pink. It gently reseeds itself in the garden.
These plants will need deep, thorough watering to settle into the garden the first year. After that, they need a drink maybe once every 10 days, depending on your soil and weather.
Mary Ann Newcomer is the author of two books: Rocky Mountain Gardener's Handbook and Vegetable Gardening in the Mountain States.