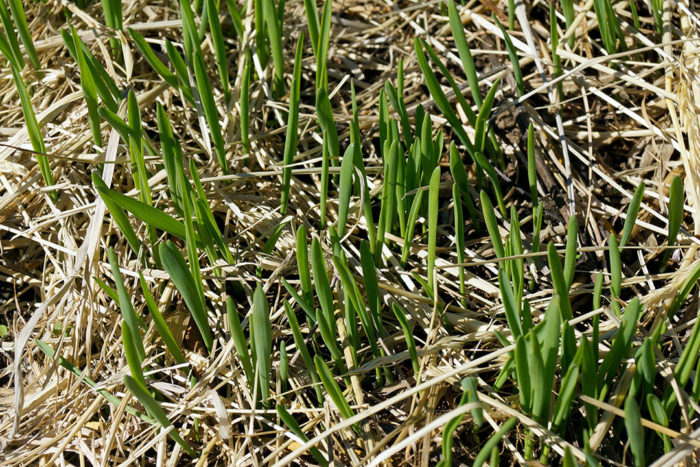 October means garlic-planting time here in the Mid-Atlantic. Normally, growing garlic is a long-term prospect, as you won't get to harvest the pungent bulbs until the following summer. But there's a way you can enjoy season after season of fresh garlic flavor from just one planting: by growing it as a perennial instead of an annual crop.
There's no big change to make from a growing perspective—just plant your hardneck garlic in October as you usually would, in a sunny, well-drained spot, with the individual cloves spaced about 3 inches apart and 2 inches deep. It's common for fall-planted garlic to produce some leaves before winter, then stop growing during December into February. It will pick up again when the cold eases and continue to grow through early summer, when flowering stalks will appear. Normally, you'd clip off those emerging stalks to get the largest bulbs possible, then dig up the bulbs in July or August for a single main harvest.
The harvesting cycle for perennial garlic is much different. You can begin picking the flavorful leaves as soon as they start growing in spring, continue as long as they are tender (usually into June), and then start again once growth resumes in September or October. Use the greens as you would chives in salads or cooking, or combine them with (or use them in place of) basil to make a delicious pesto.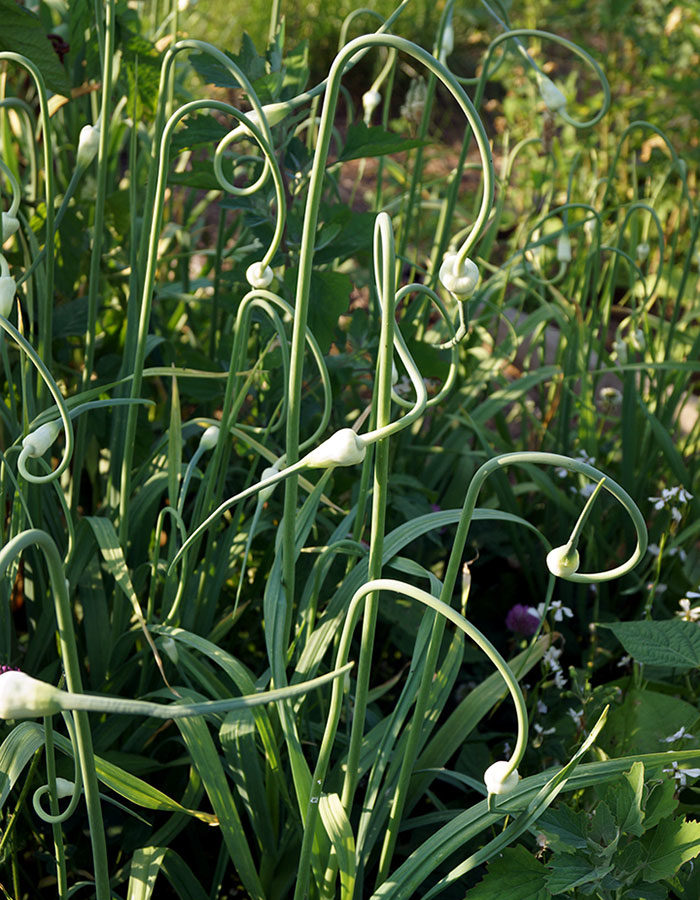 Instead of clipping off and composting the emerging garlic scapes, allow them to develop. They're still tender in their curly stage and taste great when chopped into stir-fry or other dishes. Leave some of the stalks to develop on the plants, and they'll straighten up and produce small bulblets at the top in late summer. Use the bulblets as you would "regular" garlic—cook with them, scatter them around the existing plants to thicken the patch, or plant them in a new area to start another patch.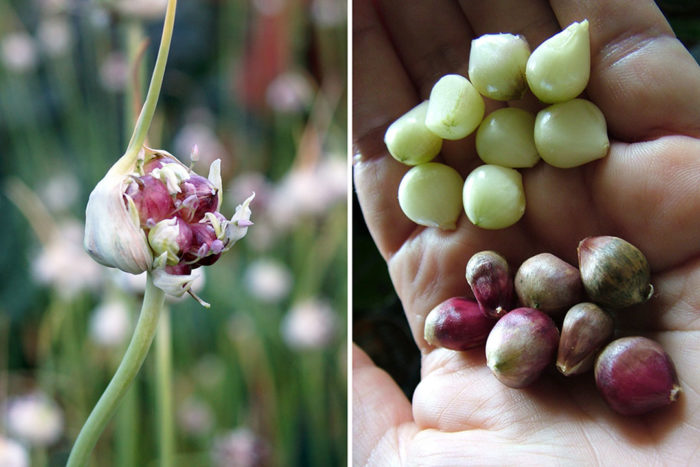 As the tops of your perennial garlic die down, you can dig up a few bulbs in August and September. They're very small, in general, but you can usually find some that are big enough to peel and cook with. If it's important to you to have a good supply of large cloves for cooking, plan on having a separate crop of garlic that you grow the usual way. Do give the perennial approach a try, though; it's a wonderful way to enjoy great garlic flavor practically year-round.
Nancy J. Ondra is the author of over fifteen books, including Grasses, The Perennial Care Manual, and The Perennial Matchmaker.