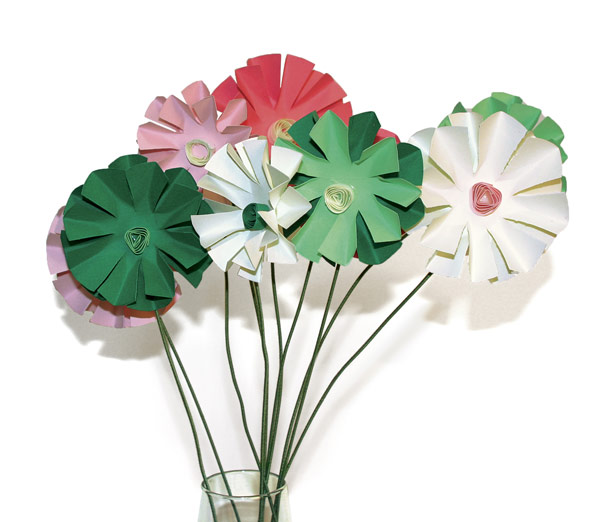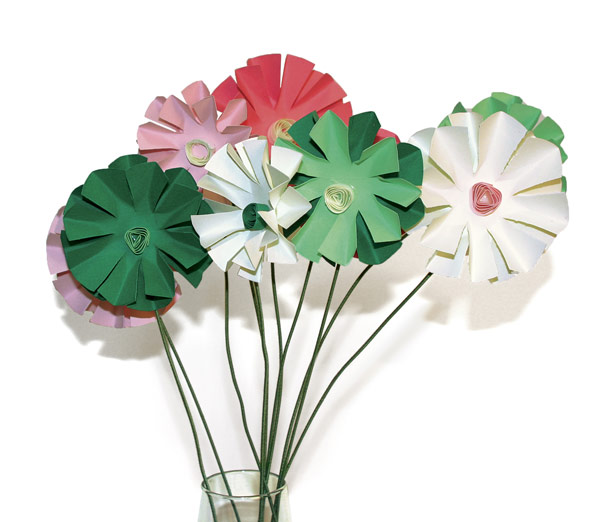 While it is encouraging to me that it's technically spring in the Northeast, we're still pretty far from days filled with lush green plants and colorful blooms.
I'm not trying to wish away time, but I really can't wait till later in the season so I can have some fresh cut local flowers sitting in a vase on my table.
For those times when fresh flowers aren't an option, here's something that may do the trick.
Our sister site, craftstylish.com, has an amazing paper artist as a contributor. He posted instructions on how to make perfect paper daisies. I had some spare time one winter weekend and decided to give them a try. It would be an understatement to say I was amazed with the outcome.
These flowers are fun and easy to make.
Recently a friend of mine had a baby and I made a beautiful bouquet with varying shades of pink and yellow. She loved them and receives compliments on them all the time.
What I like about these flowers is their staying power. They will never wilt or die, although you may need to occasionally dust them.
If you're feeling crafty, give them a try. I promise you won't be disappointed.