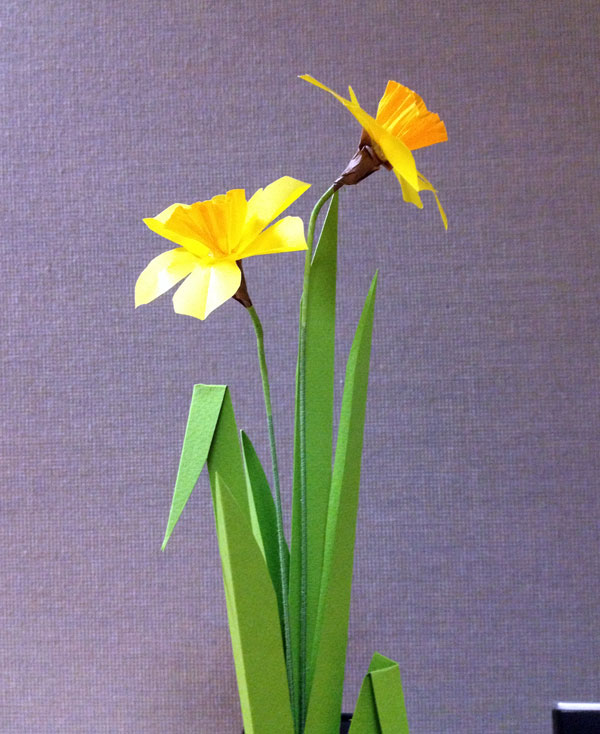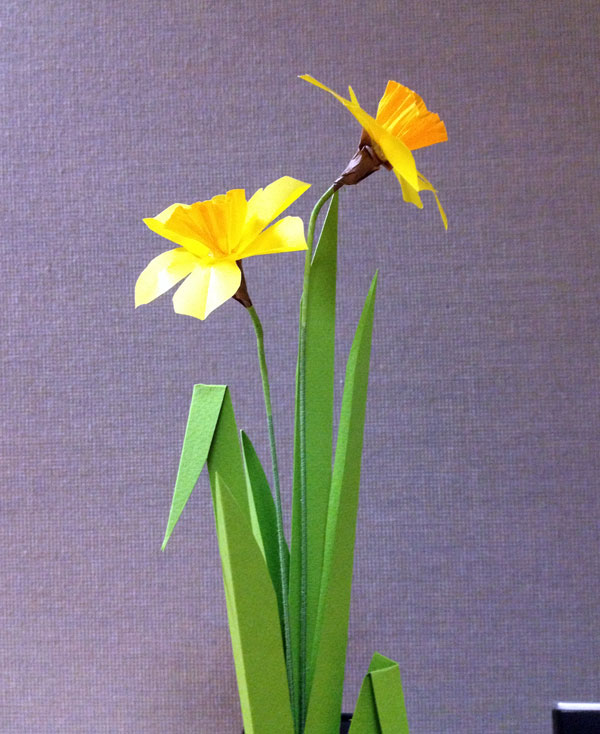 As I was pacing the halls between Fine Gardening and Craft Stylish's offices, I noticed a beautiful but disturbing thing: a pristine daffodil in a clear plastic box. It was like finding Snow White in her glass coffin.
Upon closer observation, I realized it was a small paper replica of a daffodil. An exquisite one, at that. Its owner, a web producer at our sister site CraftStylish.com, explained that this paper beauty is an example from a new book written by Craft Stylish contributor Jeffery Rudell. They're giving his book away over there.
I thought I'd share the news with you, as fellow flower lovers who might want a copy. Click here to get the details.