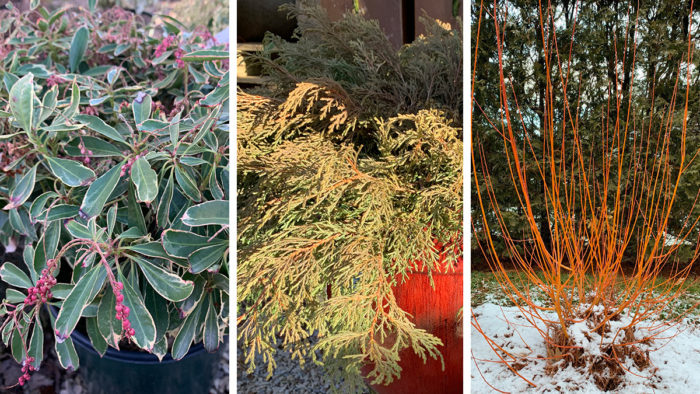 There are some terrific options for container gardening all year long, especially during winter. The following plants are not your typical evergreens. These selections have interesting colors and textures during the colder months. They will make your containers pop in winter, even long past the holiday season. Just remember that when selecting a plant for a winter container, look for ones that are hardy to at least one zone lower than your current zone.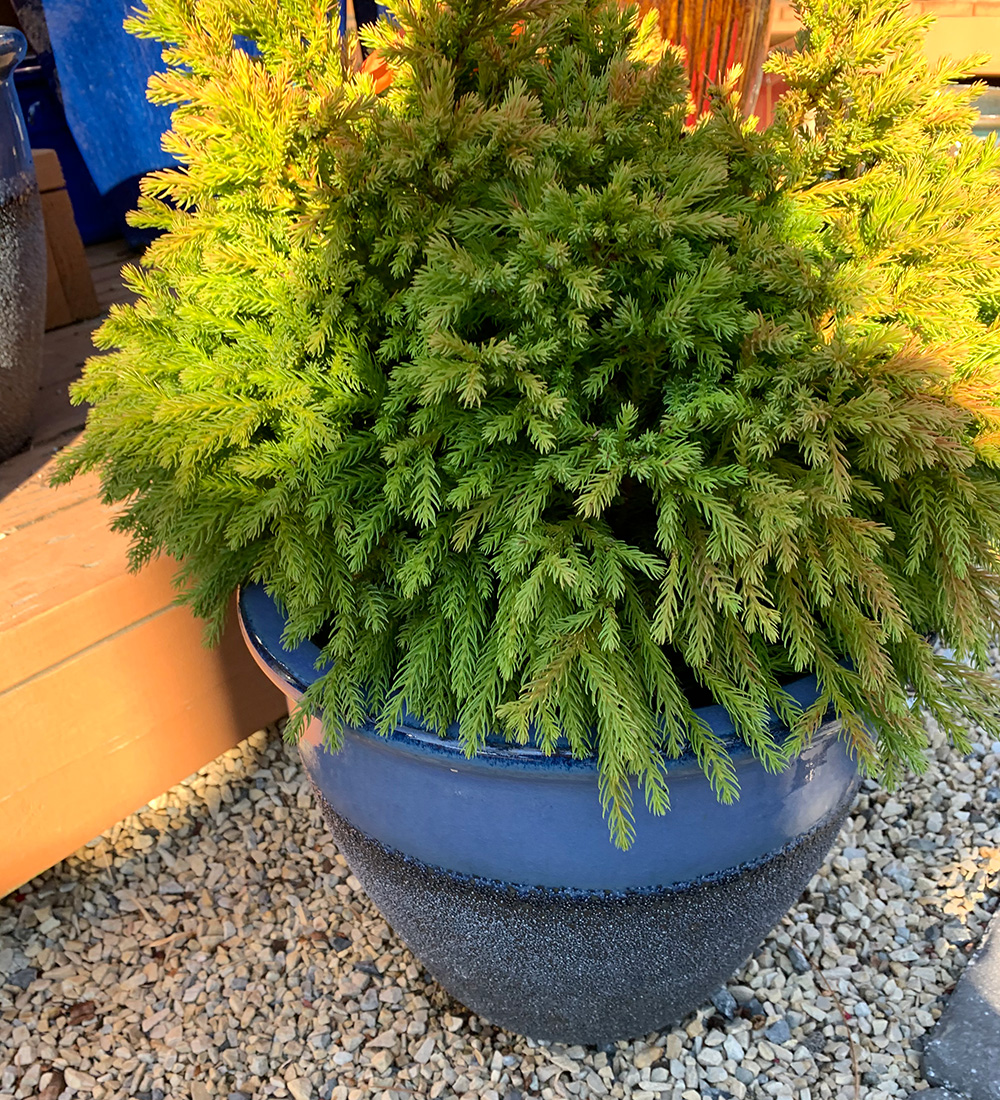 Dwarf Japanese Cedar
Cryptomeria japonica 'Globosa Nana', Zones 6–9
The compact mounding habit of this conifer gives a nice formal look to entryways. If planted in a pot that's protected under a porch, it will perform even better, as it can become desiccated in winter winds. This variety of Japanese cedar is hardy to Zone 6, which may be a little iffy in pots for the northernmost areas of the Mid-Atlantic, but I still suggest growing it for its great fluffy texture. As a bonus, it can be trained into topiaries that will look stunning flanking an entrance.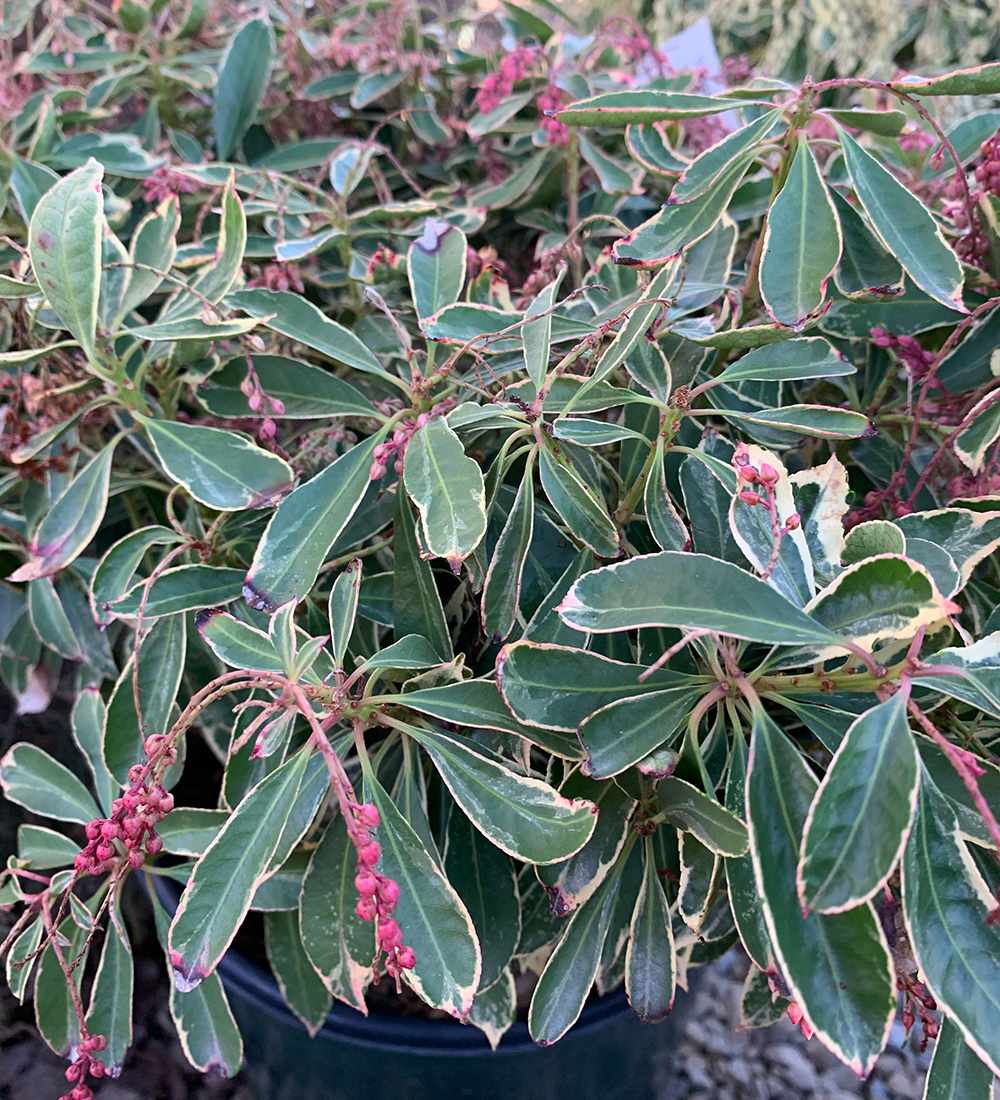 Passion Party™ Passion Frost Japanese Andromeda
Pieris japonica 'Ralto', Zones 5–8
There are many attributes to this plant that make it wonderful for container displays. Passion Party™ andromeda's frost-tipped foliage has a silvery look from afar, and its bright, fuchsia-colored flowers fade to subdued pinkish-burgundy seed capsules that last throughout the winter. Like all andromedas, this plant is slow growing, but this particular selection reaches about 4 to 5 feet tall and 2 to 3 feet wide, making it a good choice for growing in pots. Whether you're growing it in a container or in the garden, be sure to give it partial shade; the leaves may scorch a little in full sun.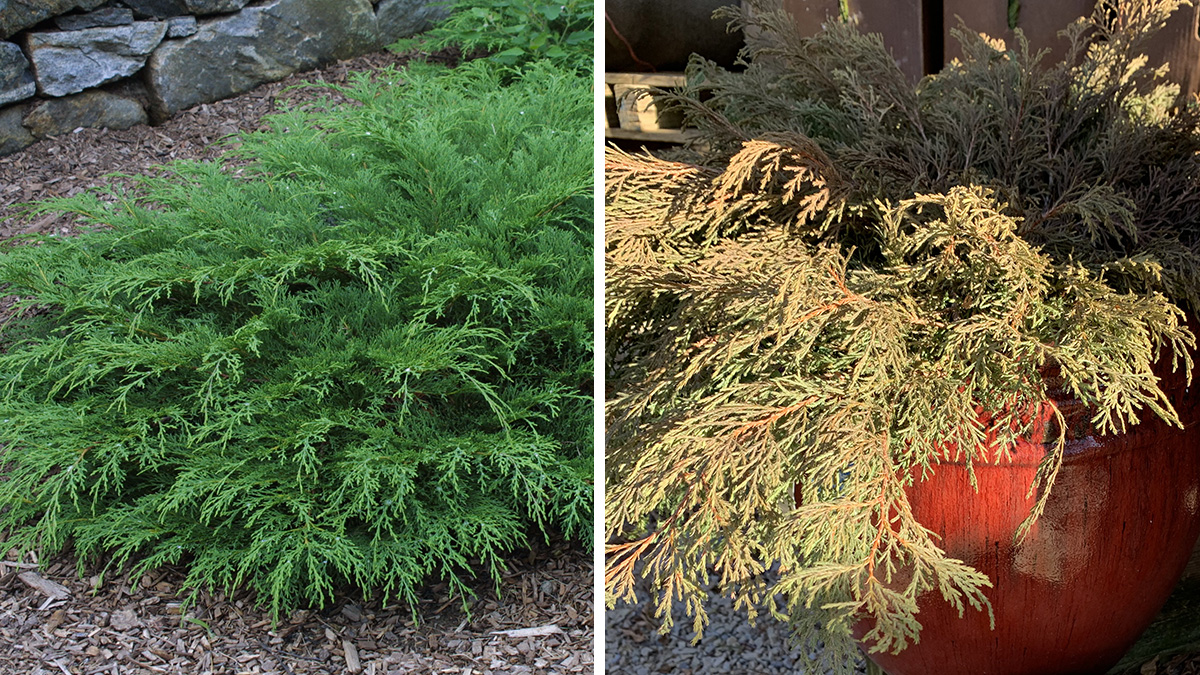 Russian Arborvitae
Microbiota decussata, Zones 3–7
Russian arborvitae, or Siberian cypress, is a tough conifer that will look great in any winter container. What is unique about this plant is that it has bronze foliage in the winter, giving it a muted color that looks beautiful spilling over the edge of a burgundy or rust-colored container. As a plus, it's very cold hardy.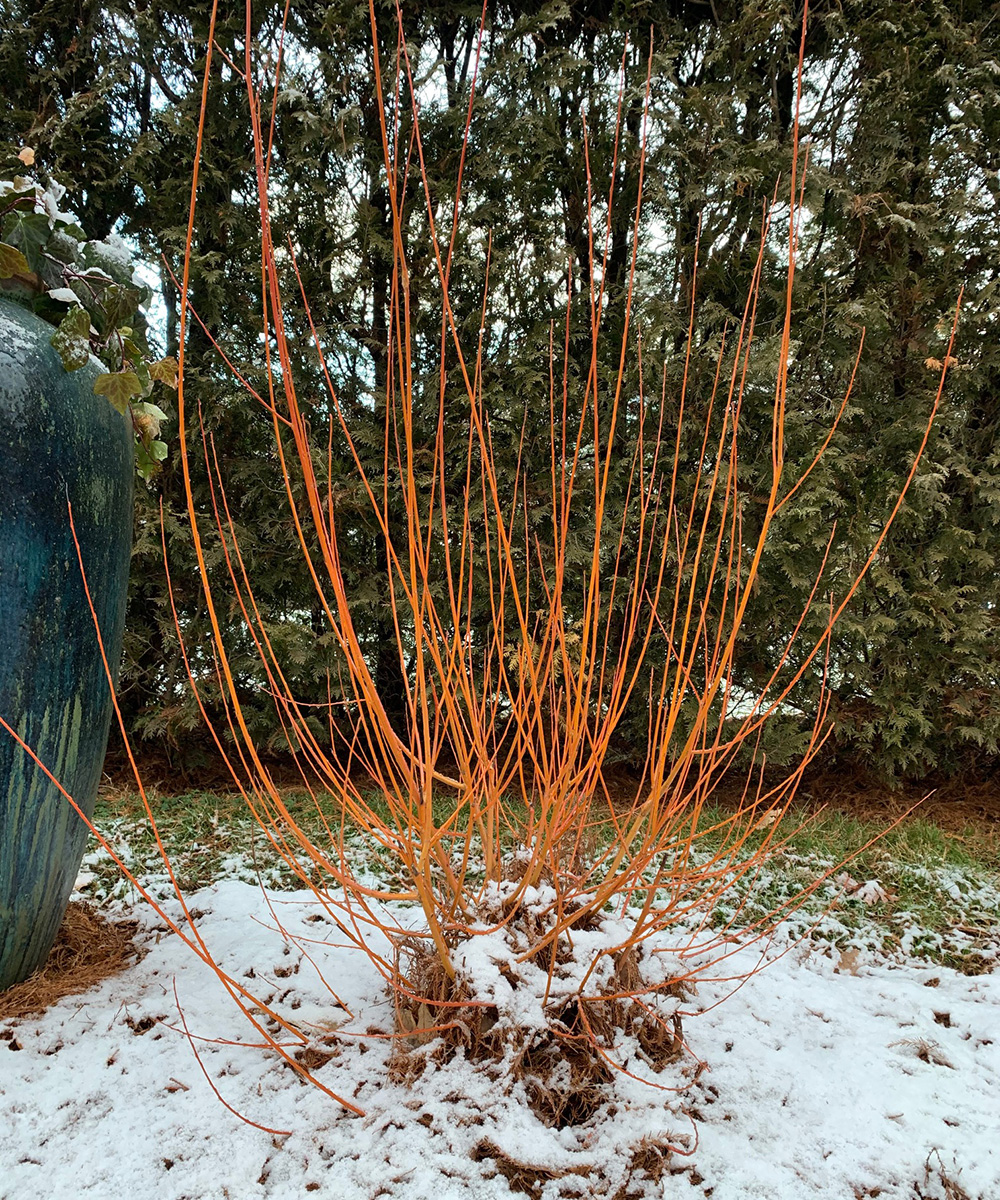 Coral Bark Willow
Salix alba ssp. vitellina 'Britzensis', Zones 4–8
This plant does not rely on its foliage to have a stunning effect in containers. The beautiful, bright, scarlet-orange bark only gets brighter throughout the season. An extremely fast grower, this willow may only be good for one season in a pot, but you can plant it in the ground after that. Thereafter it will need to be pruned heavily each year, so you will get cut stems for containers in subsequent years.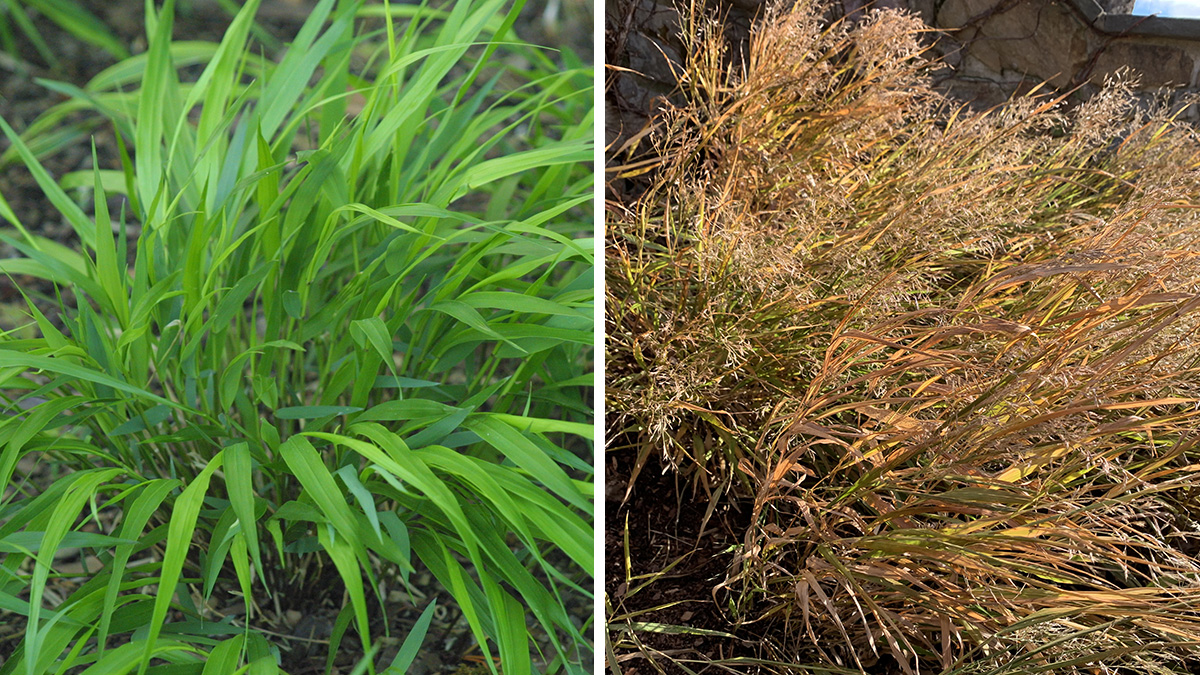 Japanese Forest Grass
Hakonechloa macra cvs., Zones 5–9
This may not be the first plant one thinks of adding to a winter container, but Japanese forest grass turns a stunning amber-bronze during its dormant months. This beautiful grass also holds on to its softly textured seed heads well into winter, and these will gently trail over the edge of containers. If you are planting a container for year-round interest, two great selections are the cultivars 'Aureola' and 'Sunflare'.
—Michele Christiano has worked in public gardens for most of her career. She currently works as an estate gardener maintaining a Piet Oudolf garden.