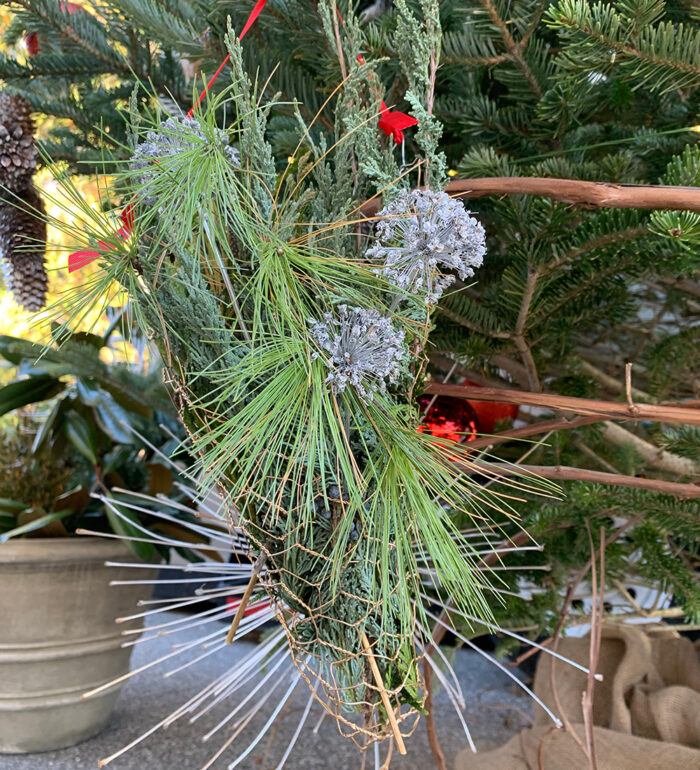 Tussie-mussies are small flower bundles that were worn, carried as fashion accessories, and given as gifts during the Victorian era. They were popularized by Queen Victoria, who often carried around a bouquet of flowers in a small metal vase. Horticulturist Wendy Gentry has incorporated the tussie-mussie in her decorations for a nature tree at Nemours Estate in Wilmington, Delaware. With a few simple tools and some garden cuttings, Mid-Atlantic gardeners can easily recreate this look.
Materials
Chicken wire
Wire snips
Spray paint in metallic colors like gold, copper, or bronze
Cut greens and seed heads from the garden
Sheet moss (optional)
Ribbon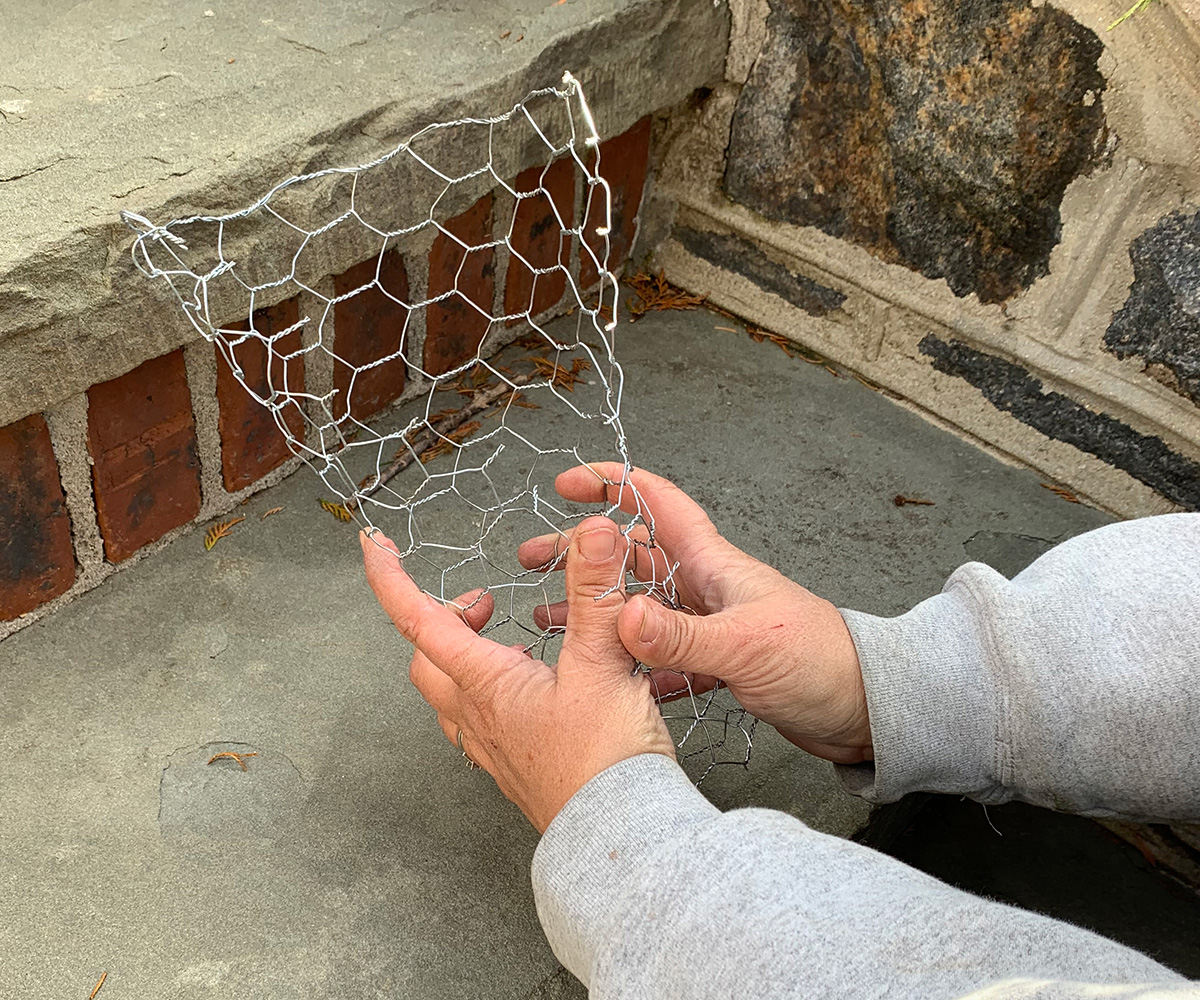 Before beginning this project, take a walk through the garden to harvest interesting greens, seed heads, and berries. Wendy painted allium seeds heads silver for a shimmering effect.
Since tussie-mussies were arranged in small metal vases, Wendy recreated this look by using chicken wire to make a cone-shaped vessel for the greens. First, cut a piece of chicken wire measuring 12 inches long and wide. Fold the wire into a cylinder, bending any sharp edges over on themselves. After achieving the desired shape, bend the bottom into more of a point if necessary. Finally, paint the cylinder. We used gold spray paint in this example.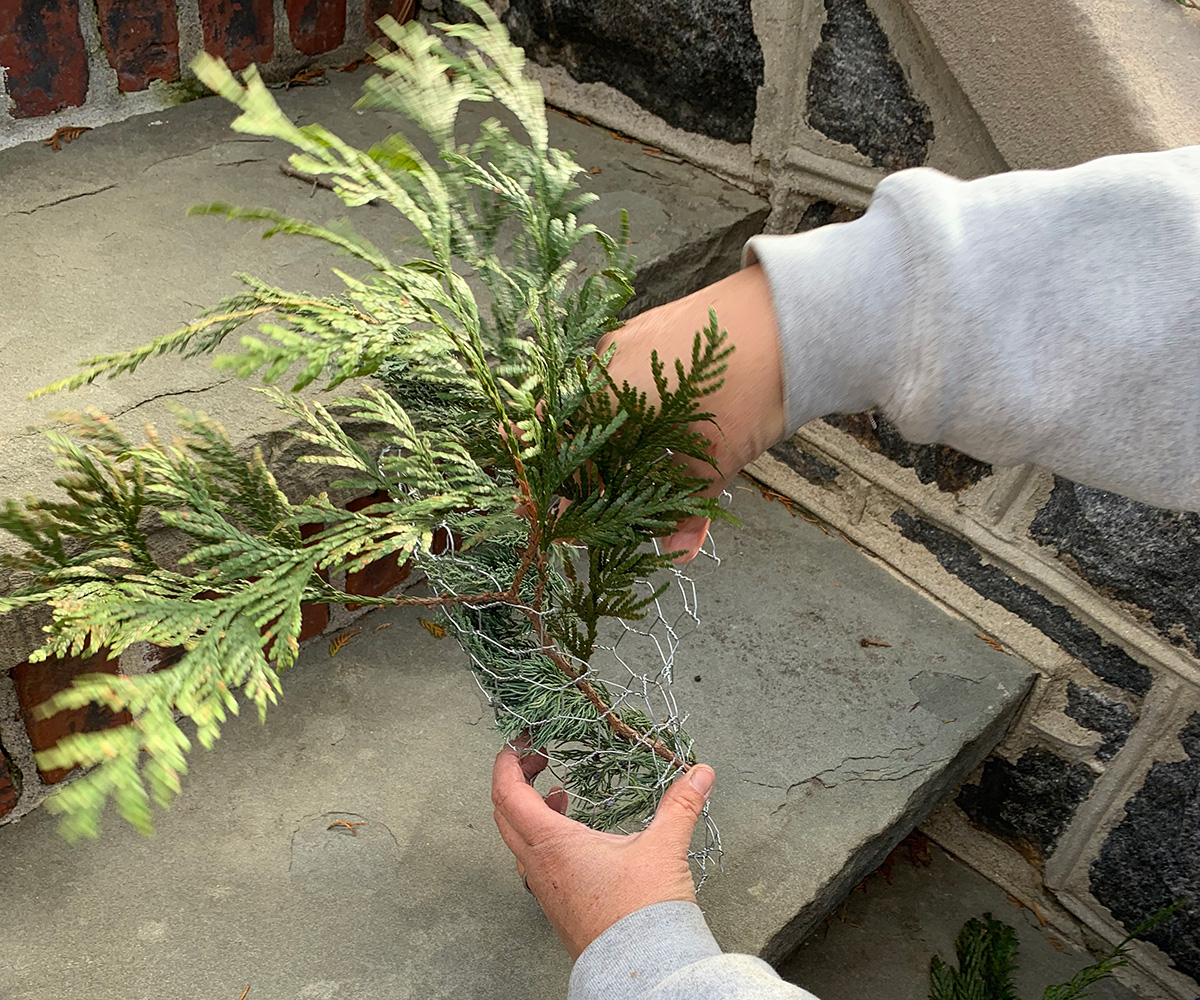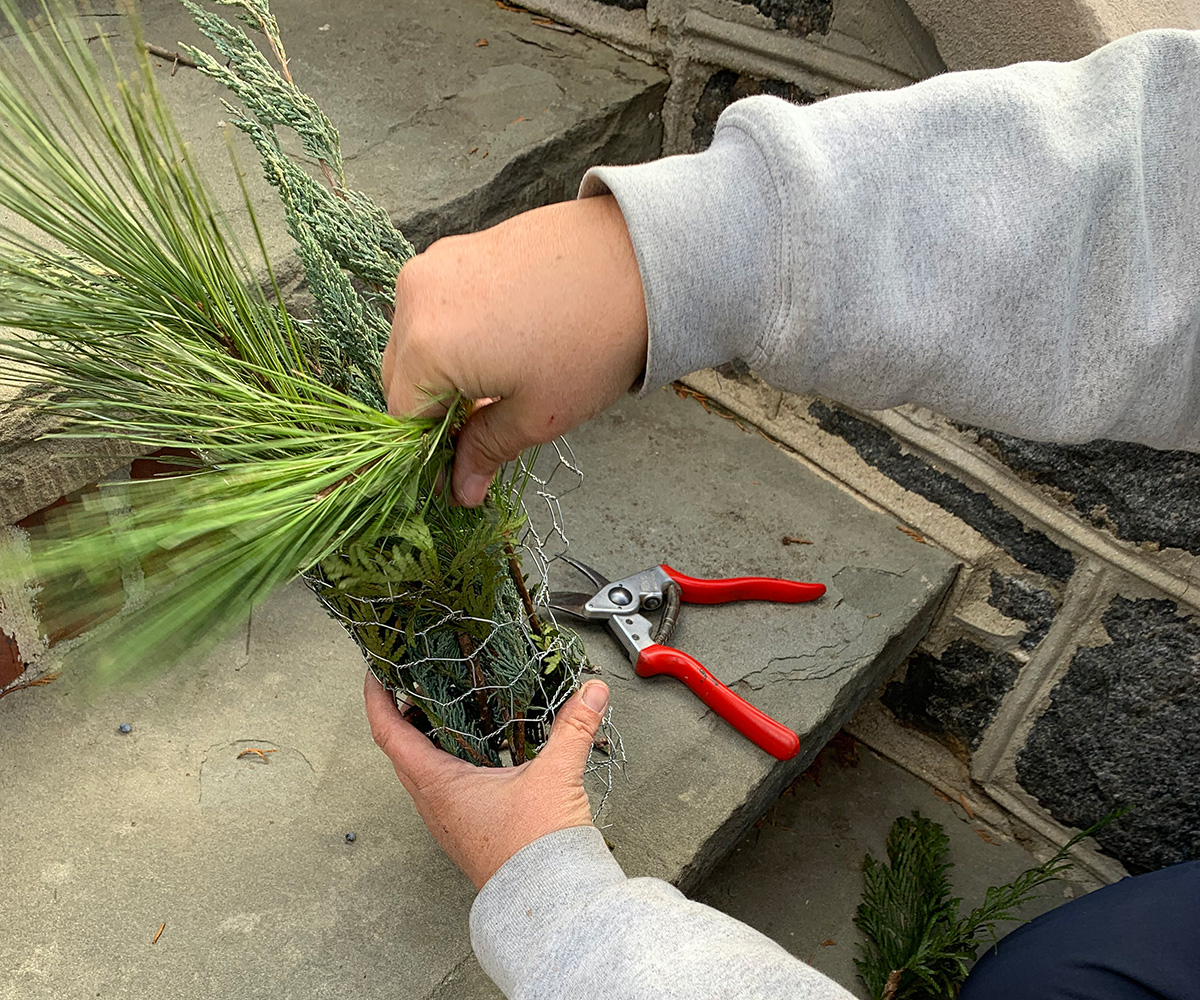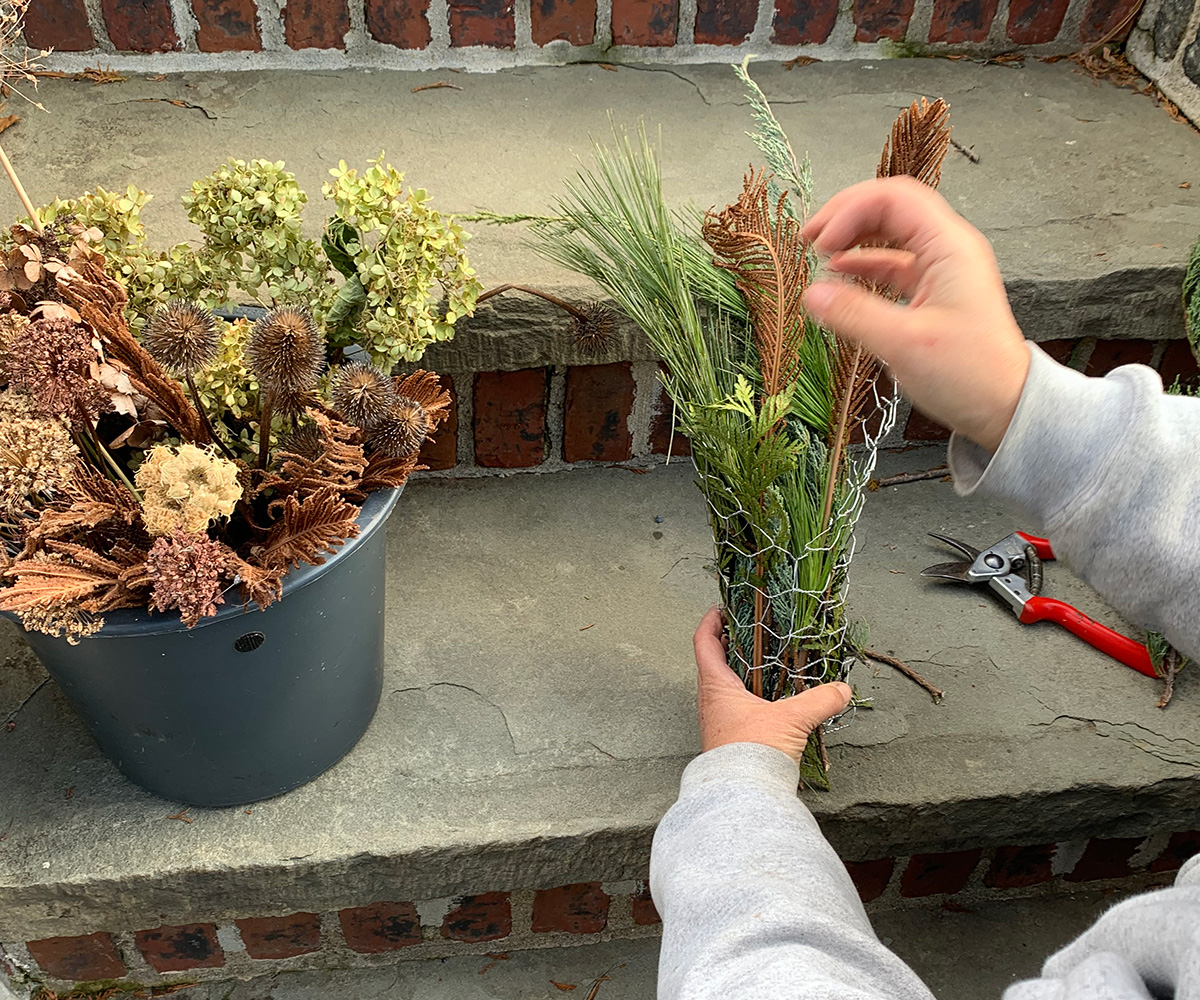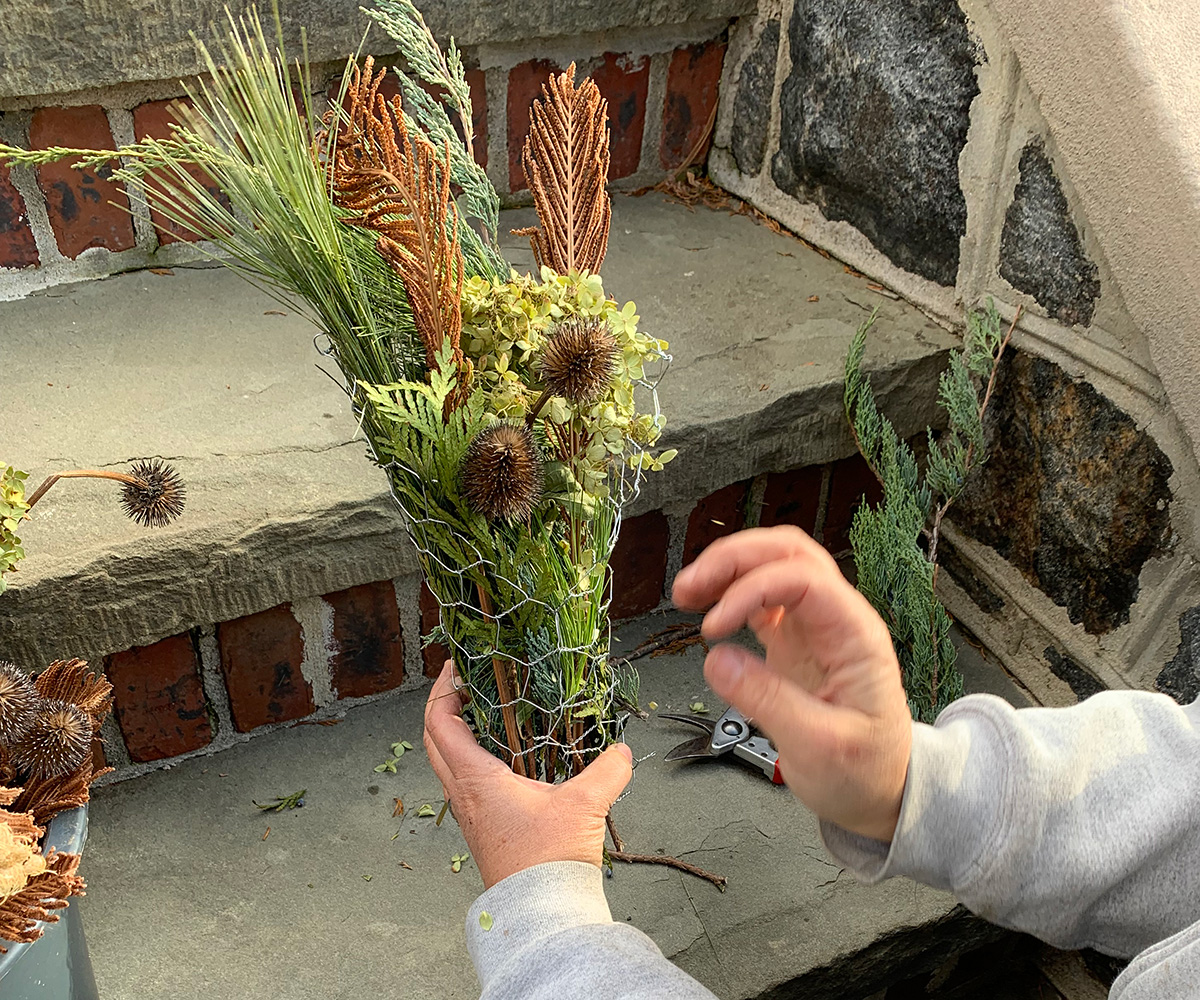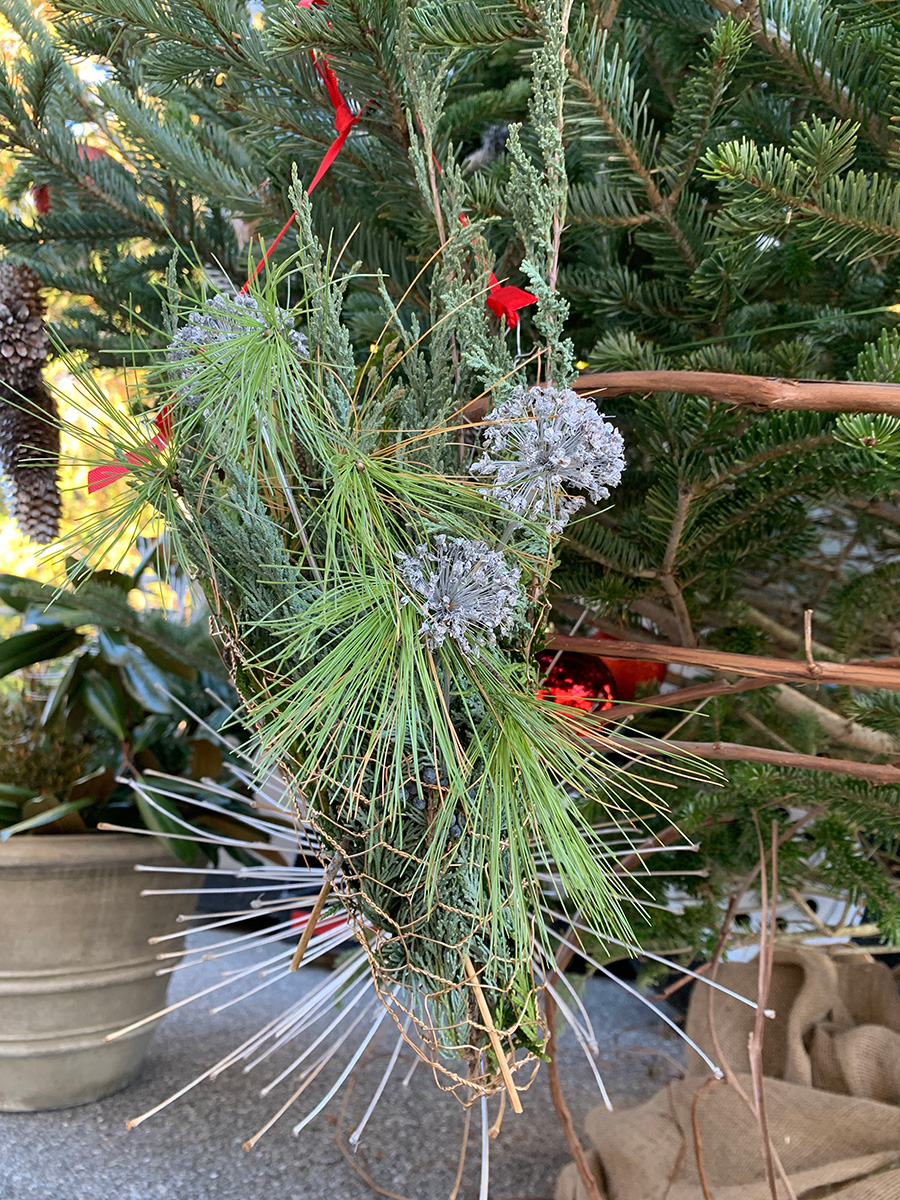 To make tussie-mussies that are uniquely yours, be creative and use what is in your winter garden. You may be surprised by how many beautiful, natural materials you can find to create bouquets.
—Michele Christiano has worked in public gardens for most of her career. She lives in southern Pennsylvania and currently works as an estate gardener maintaining a private garden designed by Piet Oudolf.