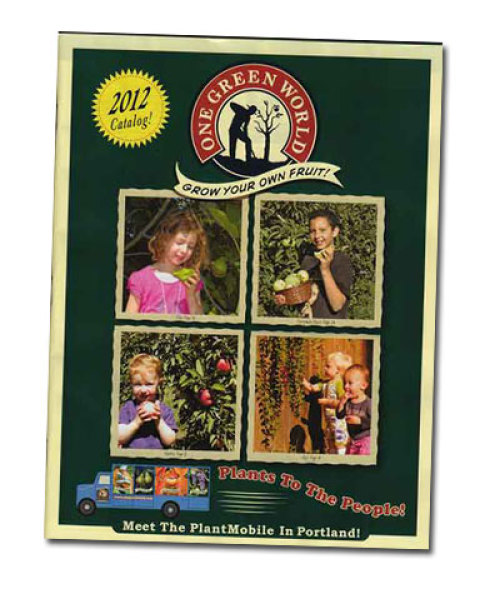 What could be better than fruit right from the back yard?
As a child, I loved foraging for the wild strawberries and blackberries that dotted the meadows and lined the trails. And several years ago, I revived an old interest in edible landscaping. Over the years, I've planted strawberries, raspberries, blueberries, blackberries, black raspberries, red currants, and hardy kiwis. Was that enough? Well, maybe for a normal person, but I was hooked. Harvesting was time-consuming, yes, but also peaceful, and eating the just-picked fruit was well worth the effort.
And so the next step was fruit trees: plum, cherry, apple, pear, and apricot. I wish I could report spectacular success, but reality set in in the form of infestations and squirrels. I still have a lot to learn.
Undeterred, and inspired by Lee Reich's fruit tasting and workshop on backyard fruit growing, I decided to try my hand at some unusual edibles, and that's when I discovered One Green World, a Oregon nursery that specializes in edible fruit-bearing trees, shrubs, and vines. I sprang for pawpaw, persimmon, and medlar. all of which arrived in good shape and grew well the first season. And when the 2012 OWG catalog landed in my mailbox, I couldn't wait to check it out.
If you're looking to create or add to a backyard fruit garden, you've come to the right place. You'll find common fruiting trees from apples (both dwarf and semi-dwarf rootstocks) pears, and peaches to citrus trees, as well as lesser-known fruiting plants, nut trees, berry bushes, and fruiting vines. Catalog descriptions are brief but include the basics: zone, size, and essential growing information. You'll find more info on the OGW website, where you can order your plants.