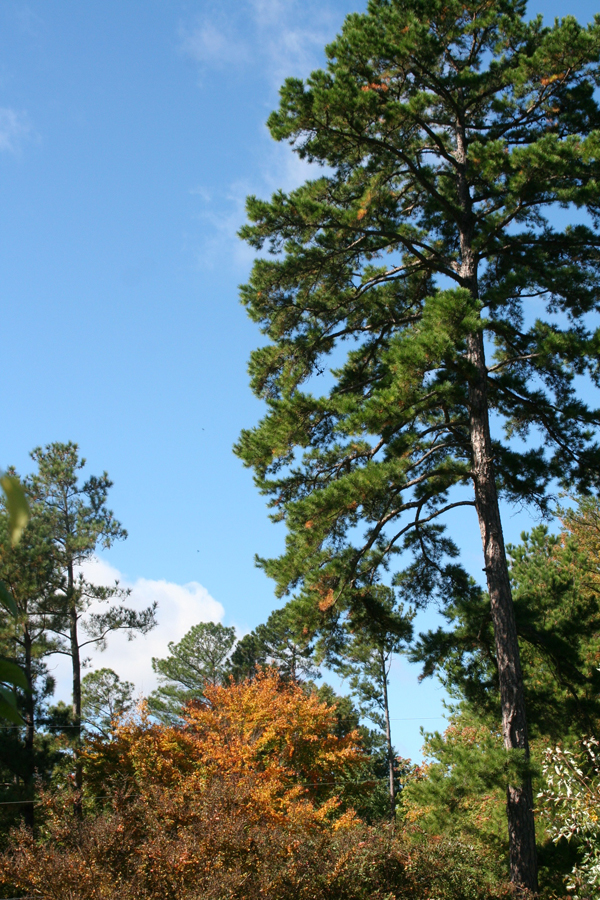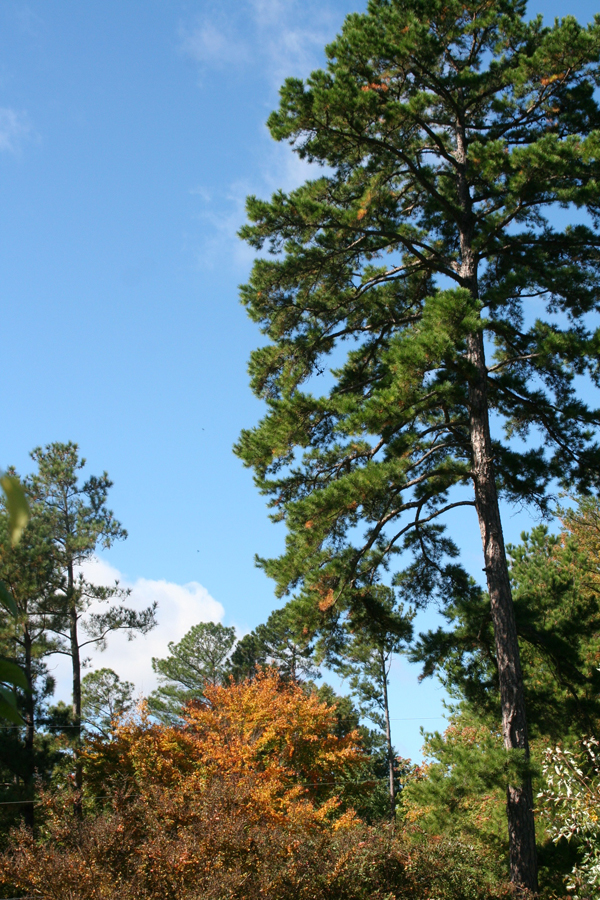 As the first frost landed on my car window, I knew I would soon be called into action. Even though the ground temperature kept the frost from the garden, the need to put the garden to bed for the winter was on my heels. I went about my winter preparations happily, in anticipation of what I hoped would come. I was ready. Without this first frost, we can't officially celebrate the fifth season–an Indian Summer.
As I walked into the back garden, I knew right away: Today we will have an Indian Summer. It may only last a day, maybe two. It may come again next week, or not. Indian Summers are unpredictable. Perhaps that is why it is so important to celebrate the season when it occurs: Tomorrow may be too late.
There is no an official checklist to verify an Indian Summer, beyond an unseasonably warm day following a frost. But a closer look will reveal many indicators. The sky is the first indicator of an Indian Summer. The color is blue, but not just any blue. Perhaps you would describe it as sapphire blue, or corn flower blue, or maybe even Pantone Blue 292. I know it simply as Carolina blue.
The temperature is on the rise and predicted to hit 77 degrees.
As I journeyed down the garden paths, I could tell birds were were up to something. Their chatter sounded as if they were sharing some recent excitement. Looking high in the Carolina blue sky, I could see even more birds. Some were traveling north, others south. They traveled alone, in pairs, and in groups of three or more. There didn't seem to be a pattern.
Were they traveling somewhere or just flying because they can, I wondered? Did they feel the same excitement that this Indian Summer brought me? Were they playing? I was. If I had the power to fly just once, it would be today.
More Monarchs were visiting, stopping for a sip before their long journey South. Fortunate for me, our first frost wasn't a hard one. There were still plenty of nectar-rich perennials to feed the wildlife.
The air was dry, resulting in intense color. Reds were redder, yellows yellower, greens greener. The Amsonia hubrechtii began to cloak its late yellow fall color. The Oakleaf hydrangeas were turning a fantastic red before losing their leaves. Our loblolly pines high in sky looked their best now–or they did to this gardener. Their contrast against the Carolina blue sky was arresting.
I don't remember noticing the Pinus strobus 'Hillside Winter Gold' beginning to turn its winter yellow color, nor do I remember the branches of the red stem dogwood. I definitely don't remember a hint of color change on the Coral bark Japanese maple. Was it that way yesterday, or did the colors perhaps come out today to play in the Indian Summer?
It didn't matter that I forgot to check the weather last night to know what the day would bring. All the better, actually. An Indian Summer is not a planned event. It is a moment; a rare day to celebrate nature, the fall, the future. An Indian Summer is one of those moments gardeners embrace. Now, if only I could fly…