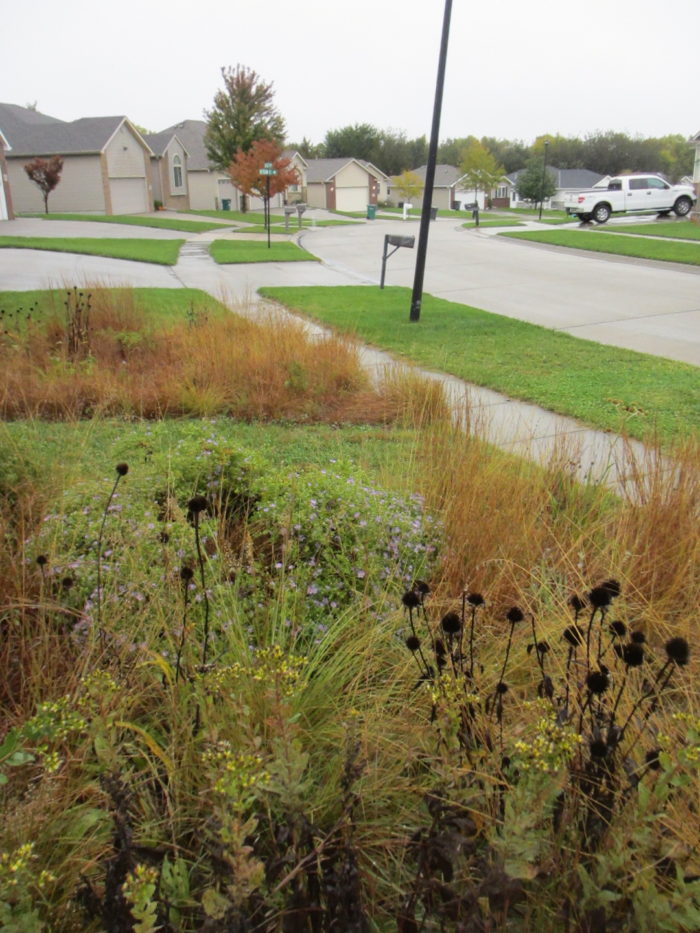 Benjamin Vogt shared these images of his beautiful and unusual garden in Lincoln, Nebraska. His comments are below.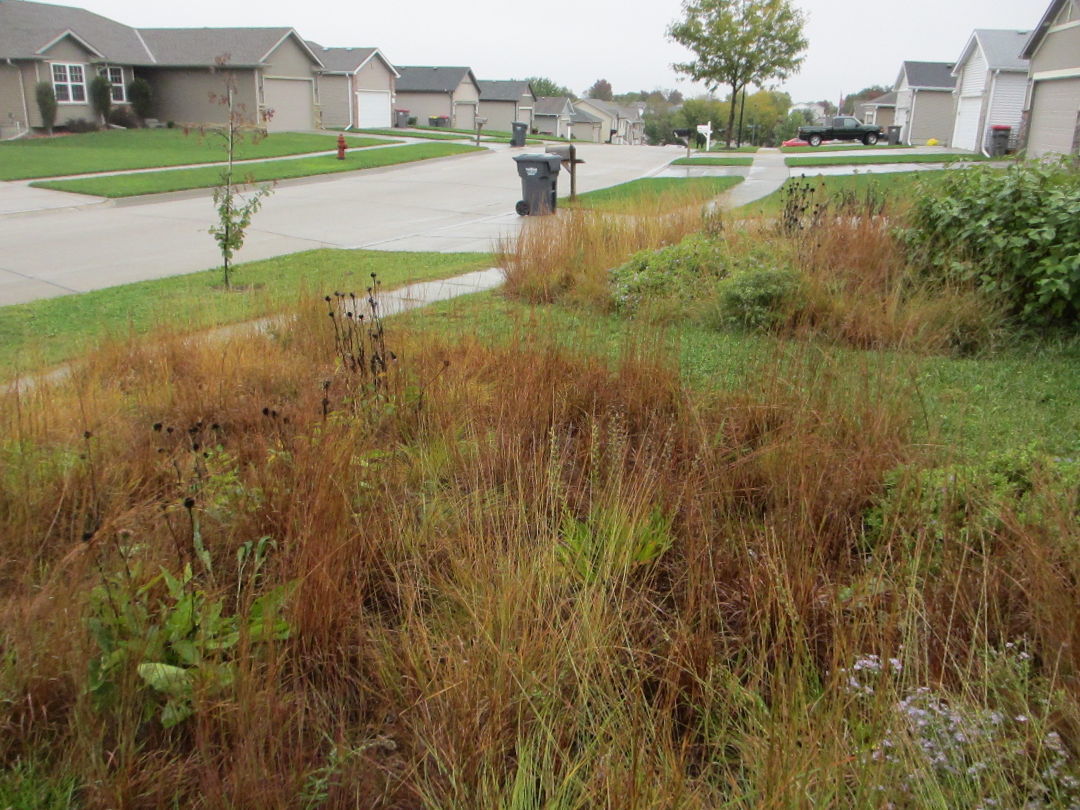 On a 1/4 acre lot, only a few hundred feet of lawn remain. The rest is mostly low-maintenance native plant beds in designed plant communities that mimic nearby prairies.
While most beds simply require a mowing down or sheering with a hedge trimmer in spring, the real work is in fall, when I add more and more flowers. That's my struggle—not having enough flowers among the beds, especially as grasses reproduce and do what they do best (smother the ground and create a living mulch, as in wild prairies). If I could burn within city limits, perhaps I could encourage more flower seeds to germinate.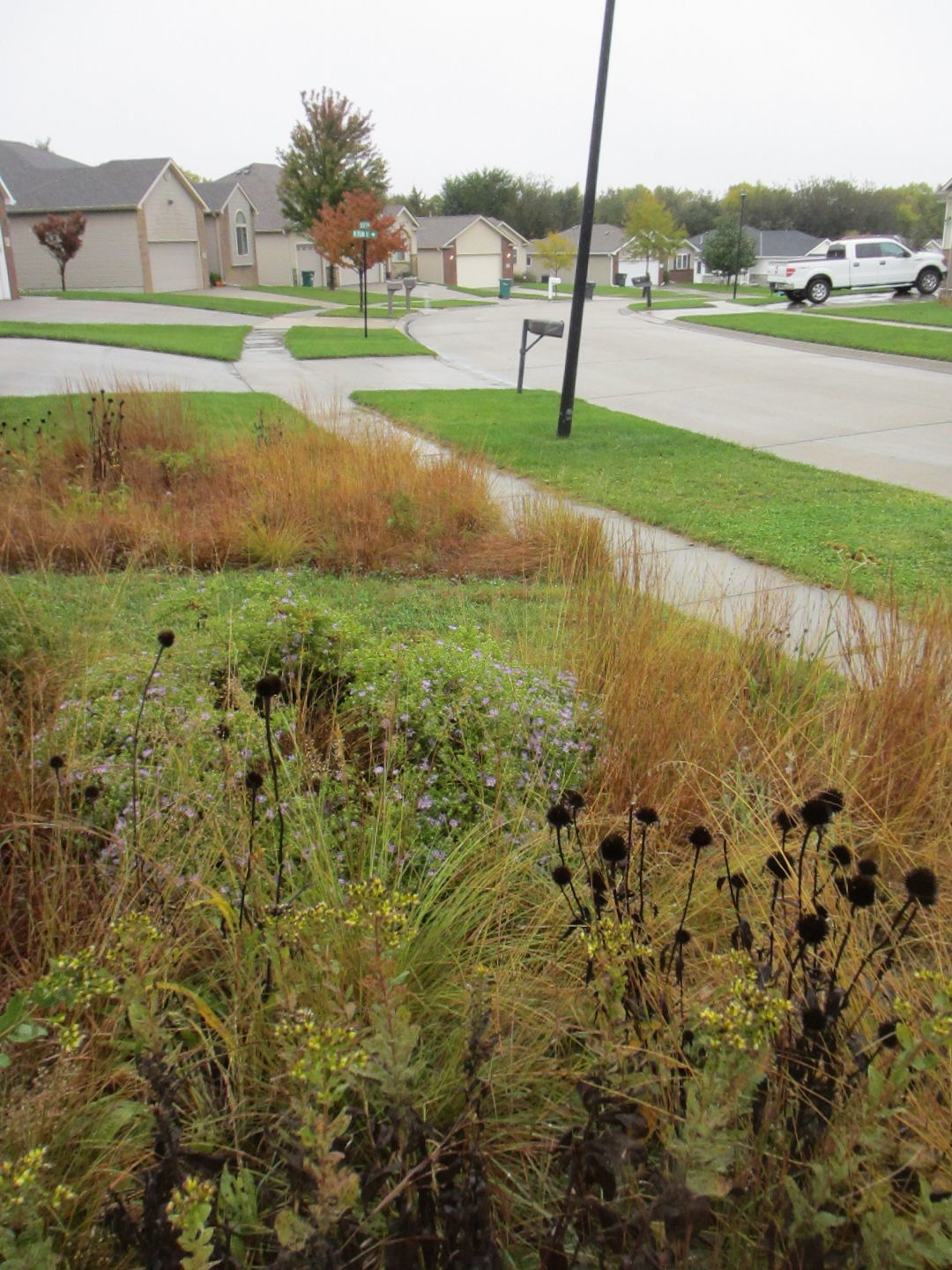 I have been reported by neighbors for my wilder aesthetic, but the county weed superintendent passed me upon inspection, noting that with climate change, this is how more and more lots will have to be landscaped as water becomes less abundant here in Nebraska. Click here to learn more about designing with grasses.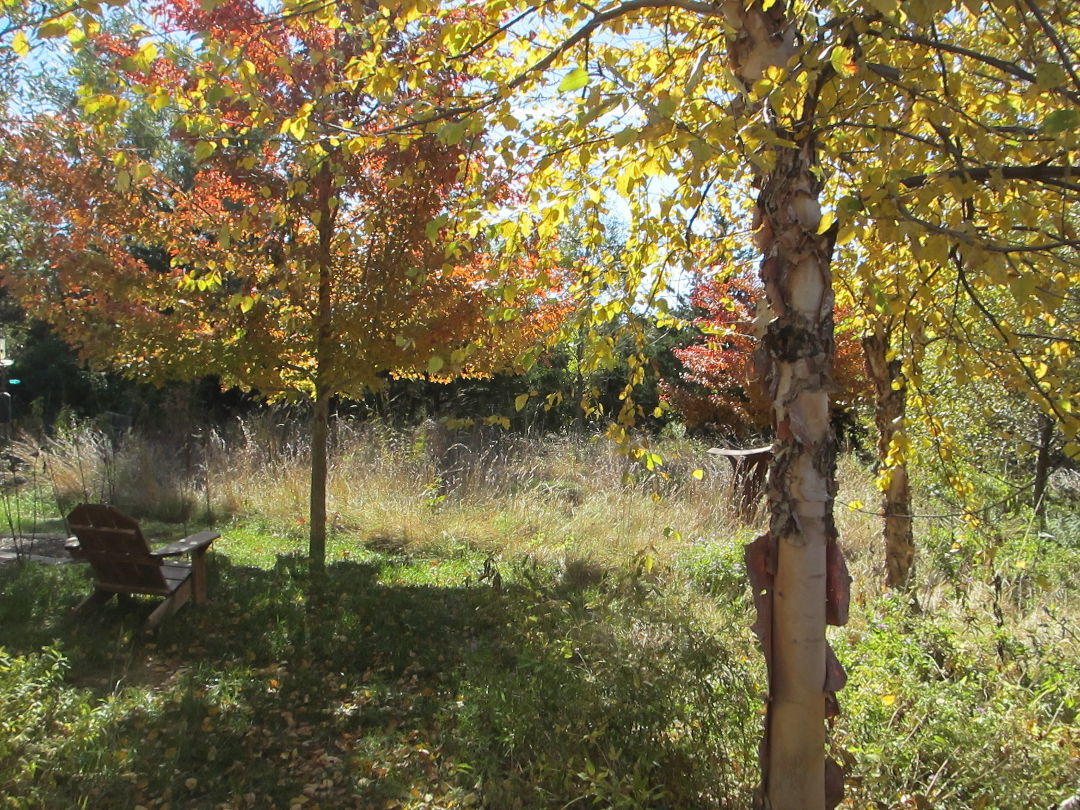 Autumn is my favorite time of year, as the grasses and perennial forms all change to colors of the rainbow, some more striking than the leaves on shrubs or trees. And there's still plenty of wildlife about, taking cover or bedding down for winter in the beds that stay standing for them until late March or early April.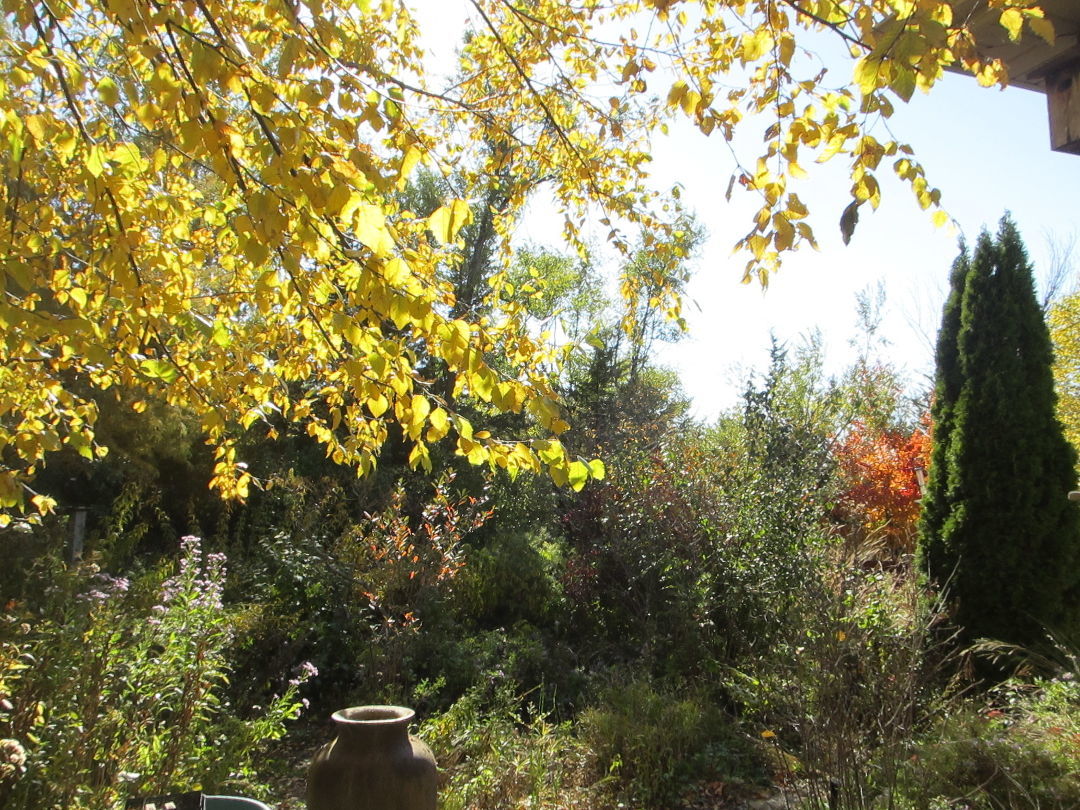 The garden has a diverse group of plants, including pale purple coneflower (Echinacea pallida, Zones 3–10), rattlesnake master (Eryngium yuccifolium, Zones 3–8), aromatic aster (Symphyotrichum oblongifolium, Zones 3–8), little bluestem (Schizachyrium scoparium, Zones 3–9), sideoats grama (Bouteloua curtipendula, Zones 3–9), plains oval sedge (Carex brevior, Zones 3–8), meadow blazing star (Liatris ligulistylis, Zones 3–6), stiff goldenrod (Solidago ridida, Zones 3–9), prairie alumroot (Heuchera richardsonii, Zones 3–8), and purple prairie clover (Dalea purpurea, Zones 3–8).
Have a garden you'd like to share?
Have photos to share? We'd love to see your garden, a particular collection of plants you love, or a wonderful garden you had the chance to visit!
To submit, send 5-10 photos to [email protected] along with some information about the plants in the pictures and where you took the photos. We'd love to hear where you are located, how long you've been gardening, successes you are proud of, failures you learned from, hopes for the future, favorite plants, or funny stories from your garden.
If you want to send photos in separate emails to the GPOD email box that is just fine.
Have a mobile phone? Tag your photos on Facebook, Instagram or Twitter with #FineGardening!
You don't have to be a professional garden photographer – check out our garden photography tips!
Do you receive the GPOD by email yet? Sign up here.