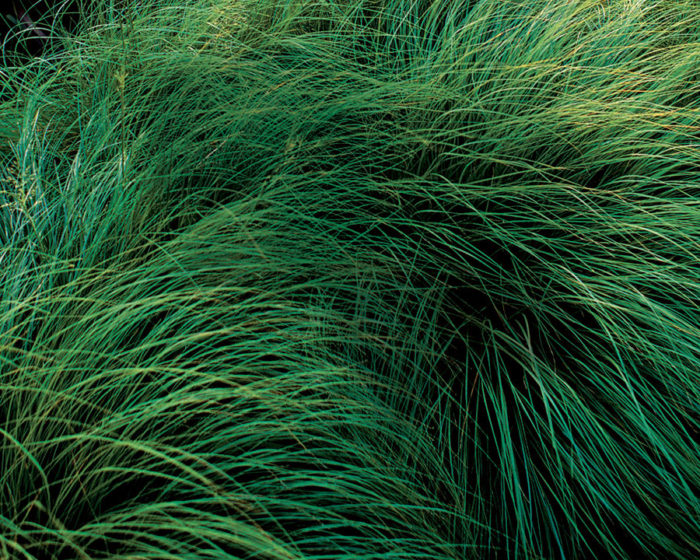 For all who live in the Great Plains states, native grasses are commonplace; yet early settlers and explorers certainly took notice of the lush, green prairies, calling this region a "sea of grass" stretching and waving as far as the eye could see. It remains today that even the gentlest breeze will cause the grasses to swell and roll across the landscape. These grasses are resilient and tough, their roots reaching deep to survive the harsh life of the Plains.
For these qualities and more, I love our native grasses. They bind the prairie together by linking arms with the soil and with other plants. They fill open areas around perennials, while providing food and cover for wildlife.
But don't think they are just for the Great Plains. Their understated beauty and form fit any setting. The nine favorites listed here couldn't be easier to take care of. All they generally need is at least six hours of direct sunlight and moderately moist, well-drained soil. And they are pest- and disease-free.
Why use native plants?
---
"Native" can encompass all types of plants from trees and shrubs to wildflowers and grasses. It can be interpreted to be as narrow as plants that are only original to an immediate area or as broad as what is native to a state, country, or continent. Generally speaking, the term "native plants" refers to plants that are original to an area, but "native" can actually be interpreted in many ways. To me, it includes plants of the Great Plains because this is where I live, but the definition is really a matter of perspective.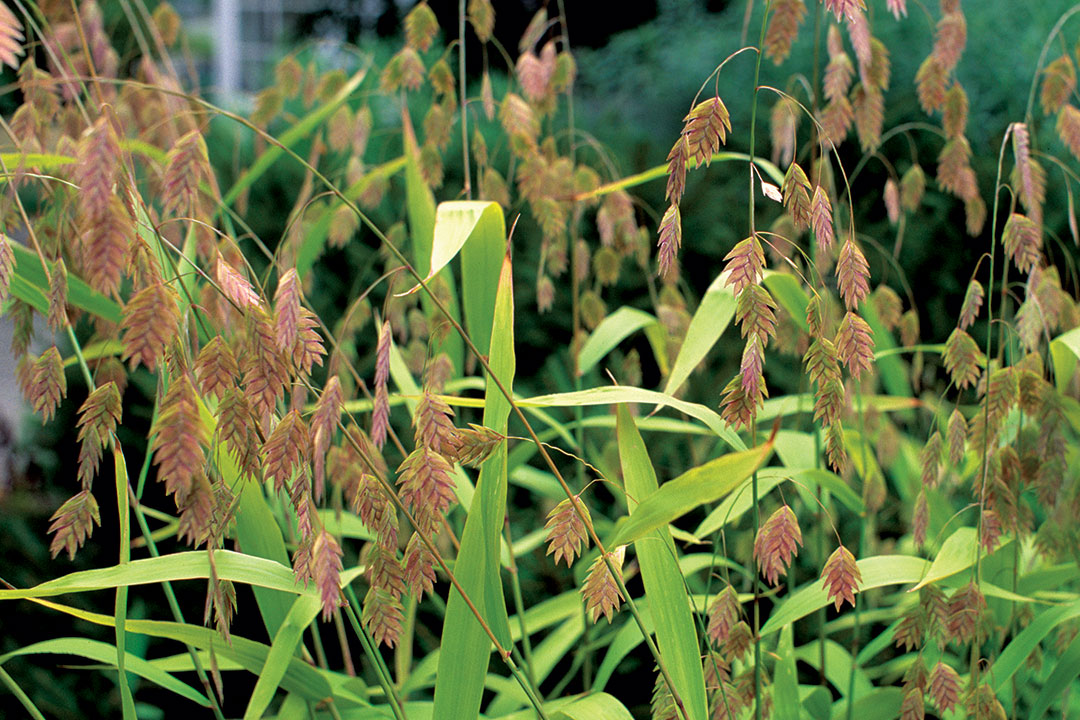 Anyway you spin the word, native plants provide powerful benefits to you and your environment.
They create a home for wildlife
All types of creatures will flock to native plants for food and shelter. Wildlife is a sign of a healthy garden, and native plants can provide a much-needed natural habitat for local animals.
They save you time and money
Native plants are well suited to the conditions of their origi­nal habitat, thus they remain healthy with little maintenance, while other plants need pampering.
They reduce the need for water and chemicals
Because natives require less special treatment, you can spare the added fertili­zers and pesticides, while also cutting back on expensive and potentially wasteful watering practices.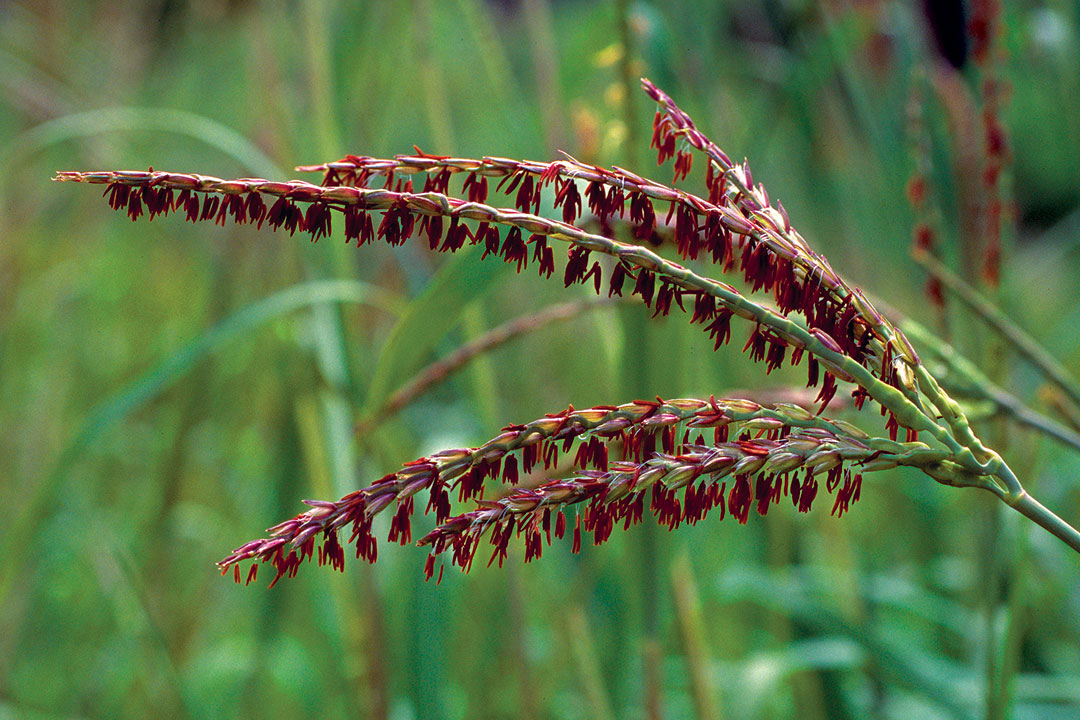 Small natives less than 3 feet tall
---
'Hachita' has cool seed heads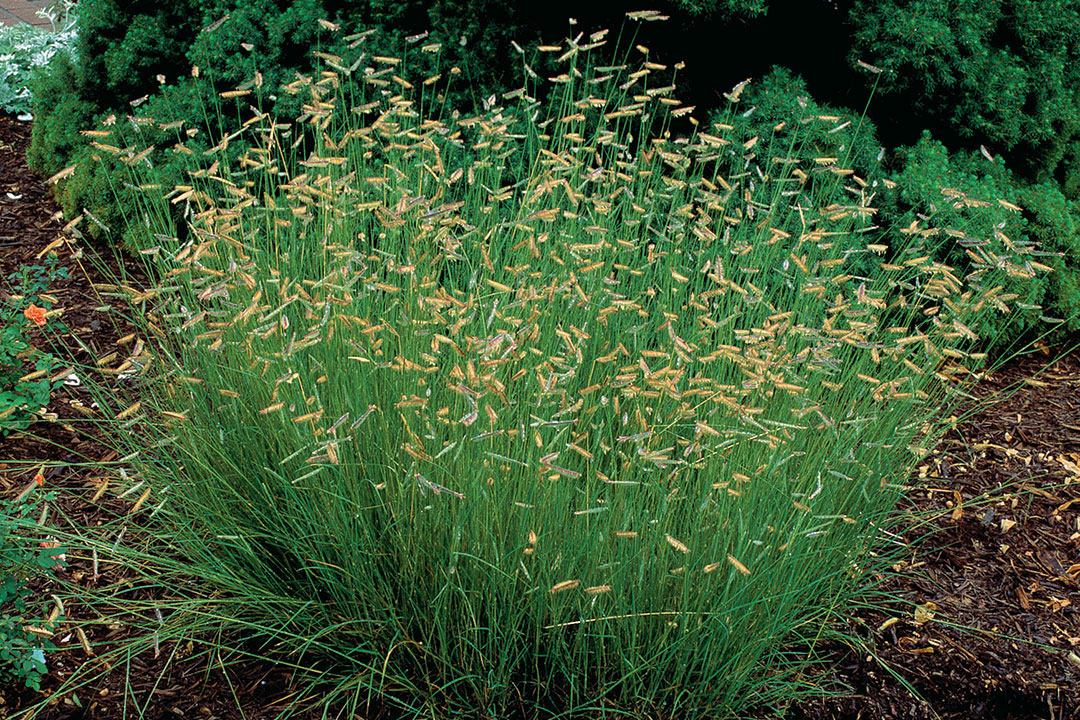 Name: 'Hachita' blue grama grass (Bouteloua gracilis 'Hachita')
USDA Hardiness Zones: 5–9
Size: Up to 15 inches tall and 12 inches wide
'Hachita' is a vigorous plant with narrow, blue-green leaves that form dense mounds. During summer, the clumps are punctuated by intricate seed heads that resemble eyelashes. This tough, drought-tolerant grass thrives in sand or clay soil with full-sun exposure. It needs good drainage for the best growth. Too much water is often its downfall.
Try this: Plant 'Hachita' with darker perennials behind to show off its interesting seed heads.
This is the best choice for shade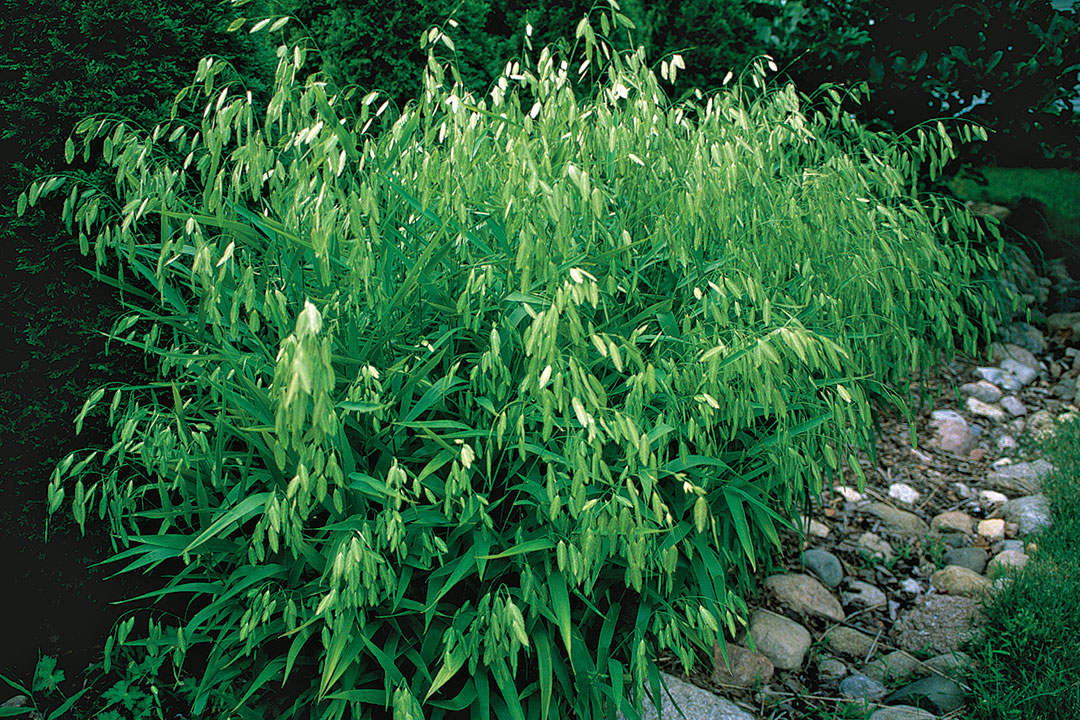 Name: River oats (Chasmanthium latifolium)
Zones: 5–9
Size: 2 to 3 feet tall and 18 inches wide
River oats is one of the most adaptable and ornamental native grasses. It thrives in sun or shade, while the flat, oatlike seed heads add interest, giving the plant its nickname: "fish on a line." These lime green seed heads elongate and turn light tan in winter, as the broad leaves and upright habit of the plant complement them. In the wild, it is found in moist soil in wooded areas and along streams, so plants in full sun will need supplemental irrigation through periods of drought.
Try this: The seed heads hold their color well when dried, so use them in indoor arrangements.
The bluest is 'The Blues'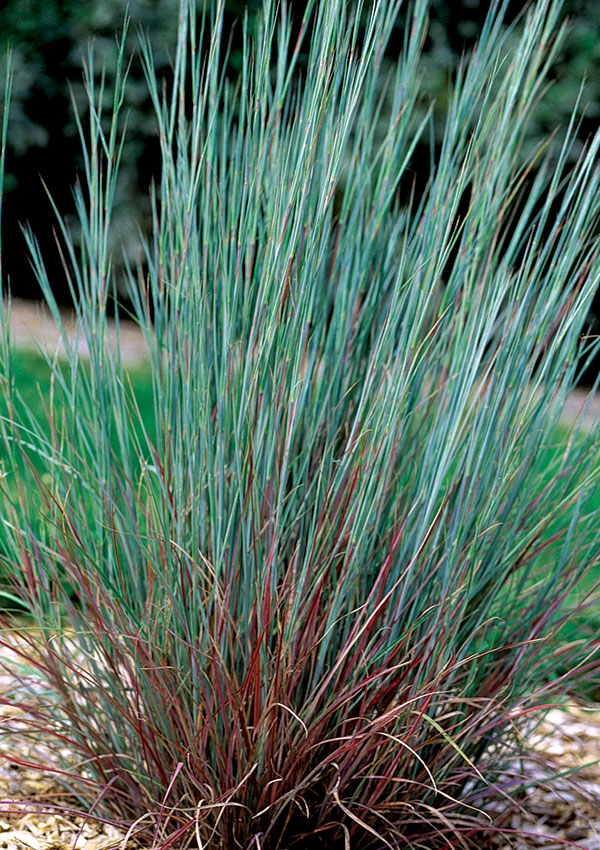 Name: 'The Blues' little bluestem (Schizachyrium scoparium 'The Blues')
Zones: 2–7
Size: 3 feet tall and 1 foot wide
Little bluestem typically ranges in color from shades of blue to green, but 'The Blues' features the color of the prairie sky, holding true through summer. The entire plant turns shades of orange, red, and purple in fall. Adaptable to harsh conditions, it tolerates even alkaline and saline soils. The extensive root system makes it impervious to drought, so hold the water and give it plenty of sunlight (at least six hours).
Try this: Functional and attractive, 'The Blues' is great used as a soil stabilizer on hillsides and for adding showy autumn color.
Purple lovegrass is a cloud of color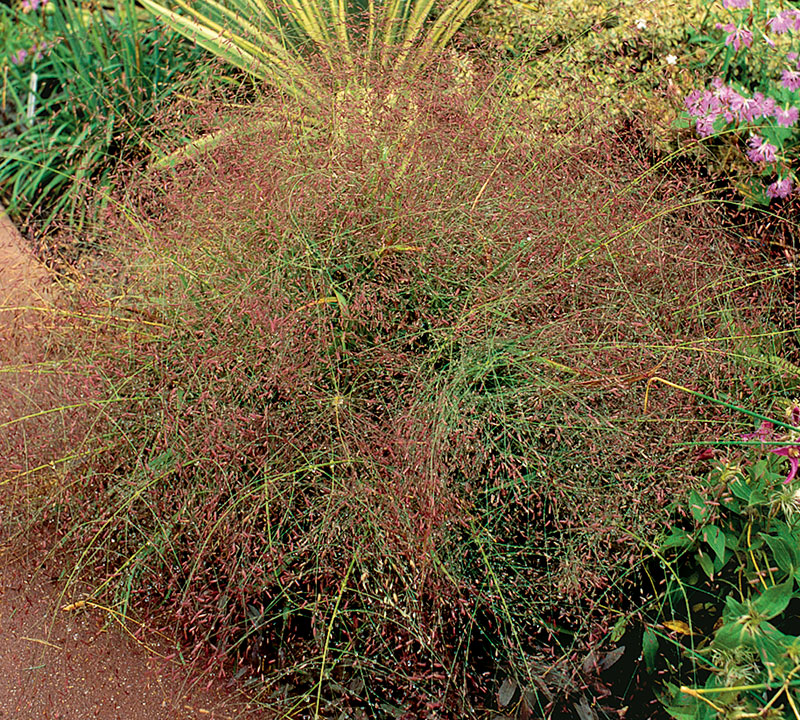 Name: Purple lovegrass (Eragrostis spectabilis)
Zones: 5–9
Size: 18 to 24 inches tall and 2 to 3 feet wide
As summer ends, the fluffy, reddish bronze flowers of purple lovegrass develop and cover the entire plant, while the bright green foliage turns shades of red and orange. This plant is tolerant of a wide range of soils, even infertile sand. For tight soil, just raise the bed a few inches to allow the soil to drain after a rain. This short-lived grass grows for approximately three to five years but may grow longer if uncrowded. Given plenty of sun, it will be happy wherever it is planted.
Try this: Purple love­grass is a plant not meant to grow alone, so plant it in mass, to create a soft, pillowlike effect from late summer into fall.
For natural elegance, try prairie dropseed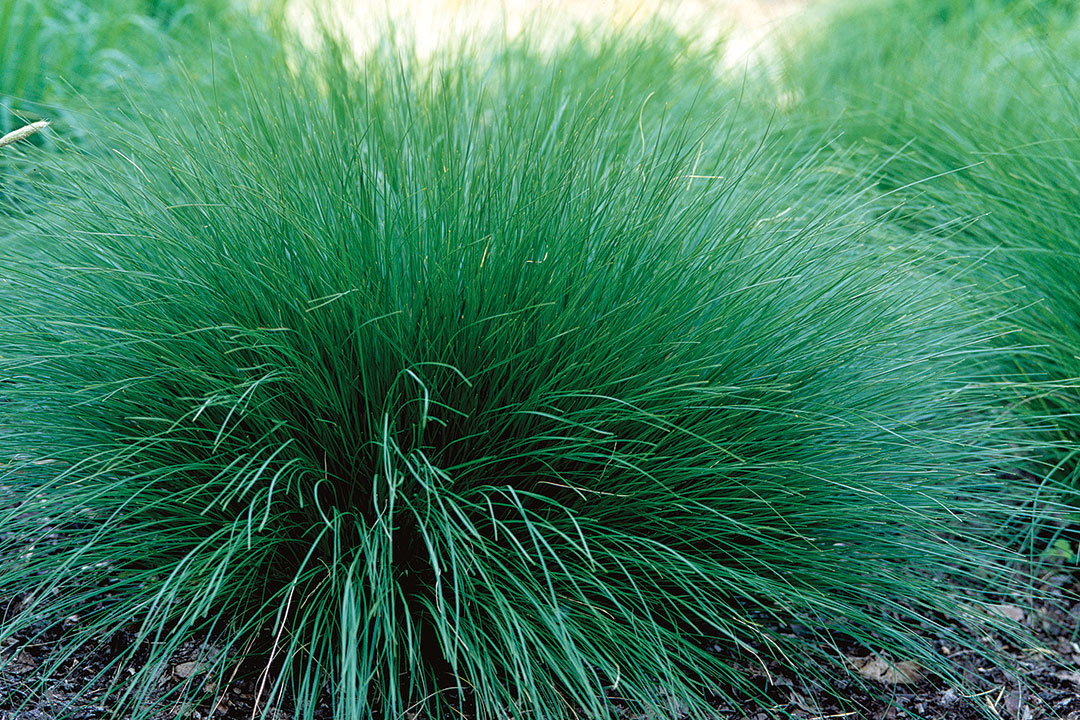 Name: Prairie dropseed (Sporobolus heterolepis)
Zones: 3–8
Size: 2 feet tall and wide
In August and September, wispy, fragrant flower spikes over narrow, deep green leaves make prairie dropseed a standout in any setting. It is graceful in all seasons of the year, including autumn when hues of golden orange develop. This grass grows best in dry to evenly moist soil.
Try this: Plant along border edges and paths for a soft, airy feel. Space each grass about 18 to 24 inches apart to highlight the seed heads.
Tip: Save the seeds
Make more of these grasses by starting them from collected seed. Seeds of cultivars—those with a name in single quotes—may not carry over the same genetic traits in their parents. Divide them, instead, to get more plants.
Big natives more than 3 feet tall
---
Add a touch of the tropics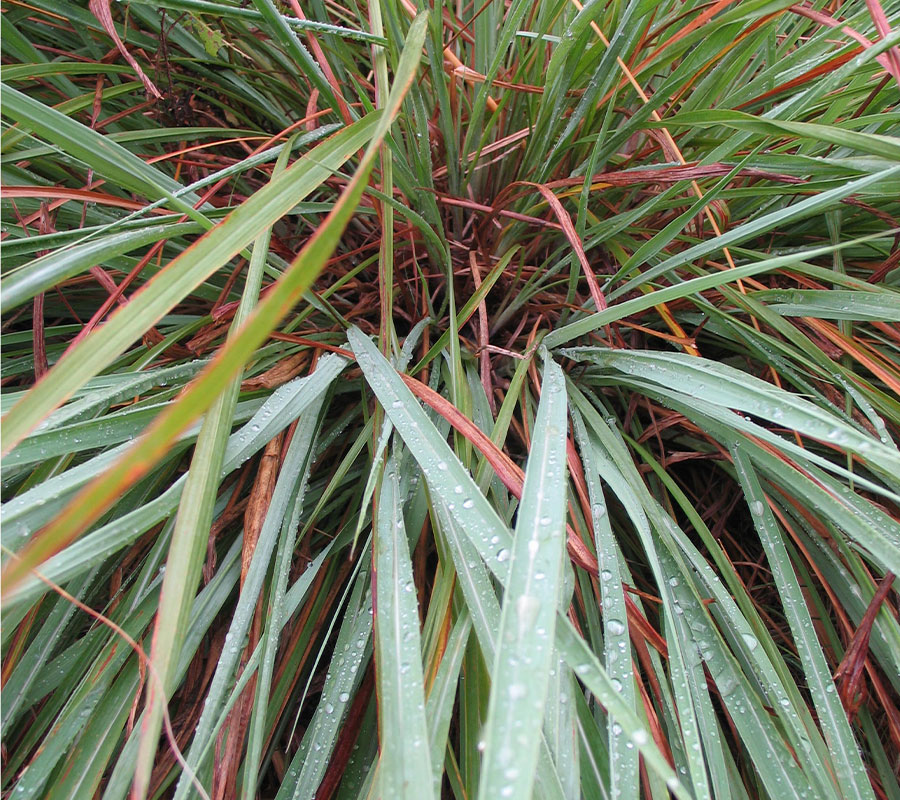 Name: Eastern gamagrass (Tripsacum dactyloides)
Zones: 5–10
Size: 5 feet tall and wide
In full sun or light dappled shade, this grass is easy to grow and always beautiful. The wide leaves and lush growth have an almost tropical appearance. In early summer, slender stems are topped with flowers that produce a crop of jointed seeds. Clumps get large and die out in the center, so division every three or four years is necessary. Autumn frosts turn the leaves shades of red-bronze. Eastern gamagrass prefers moist soil and tolerates quick-draining standing water.
Try this: I plant this grass in low swales and in drainage ditches that get periodic flooding. It adds interest to difficult and often-neglected areas.
Tough soil? No problem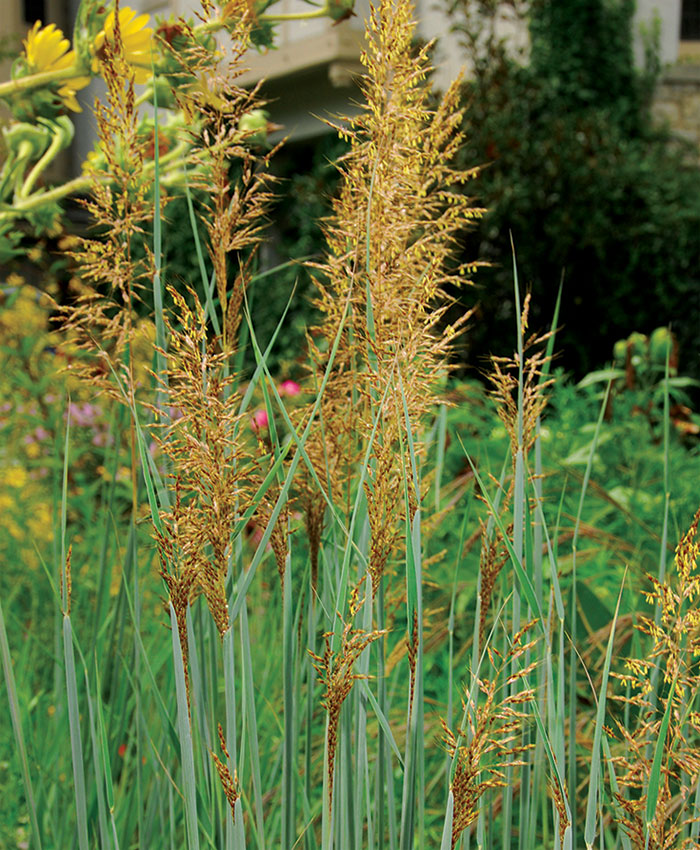 Name: 'Indian Steel' blue indiangrass (Sorghastrum nutans 'Indian Steel')
Zones: 4–9
Size: 6 feet tall and 3 feet wide
This vase-shaped variety produces golden yellow plumes, giving 'Indian Steel' a refined appearance. Each flower spike has tiny, bright yellow pollen sacs that stand out in the dark seed heads. From early spring to fall, the foliage is a metallic blue, mellowing to a copper-tan after the first frost. 'Indian Steel' prefers a medium to dry soil and all-day sun but is tolerant of an array of soil types, including heavy clay.
Try this: Used as an accent plant, 'Indian Steel' makes an interesting stand-alone grass because of its broad, open disposition.
'Prairie Fire' offers early shades of red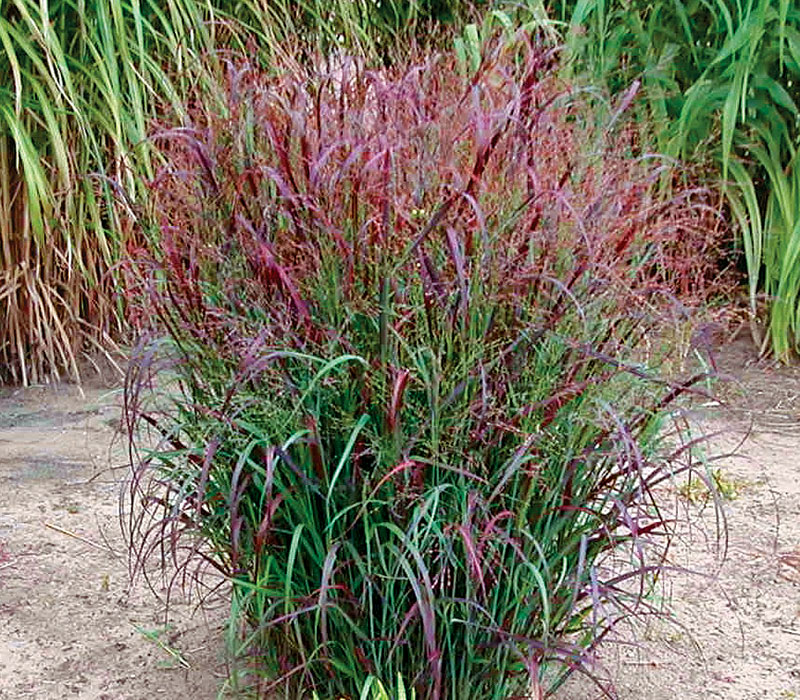 Name: 'Prairie Fire' red switchgrass (Panicum virgatum 'Prairie Fire')
Zones: 5–9
Size: 4 to 5 feet tall and 18 to 24 inches wide
'Prairie Fire' is a distinctly red form from this popular species. The foliage emerges blue-green in spring, but by early summer, the leaves begin to turn shades of deep red. It is unique among switchgrasses because most varieties don't peak until late summer. 'Prairie Fire' gradually turns butter yellow in late fall and lingers into winter. It needs all-day sun and has a fibrous root system that grows to more than 10 feet deep, making it drought tolerant. All switchgrasses need to be divided every three years because they are so vigorous.
Try this: Design a mass planting to create an almost impenetrable barrier or screen.
'Pawnee' is bigger than you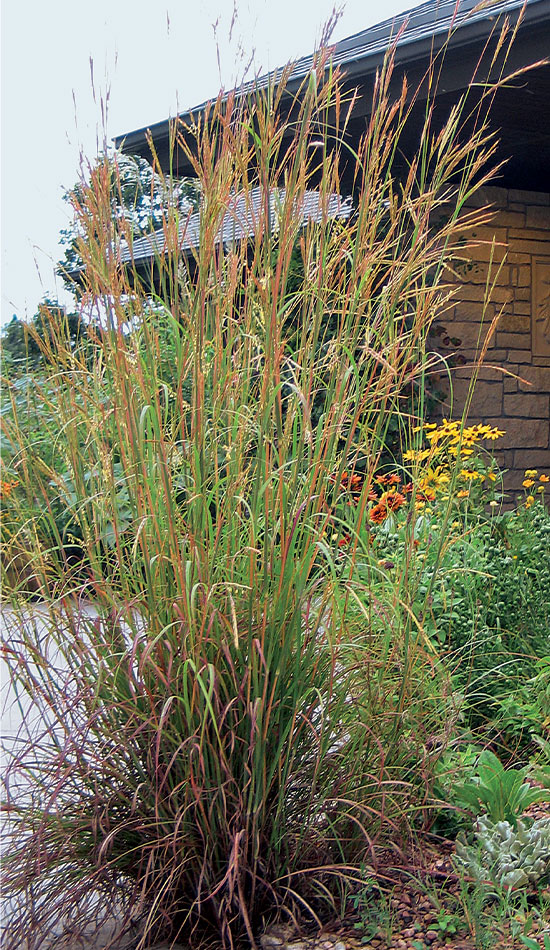 Name: 'Pawnee' big bluestem (Andropogon gerardii 'Pawnee')
Zones: 4–8
Size: 6 feet tall and 2 feet wide
From the prairies of Nebraska comes a refined variety of big bluestem: 'Pawnee'. It has an upright habit and warm fall colors that persist into winter. Each stiffly vertical stem has the characteristic bluish purple cast of this genus. In late summer, 'Pawnee' develops purplish red flowers in groups of three or six, which resemble the foot of a turkey—hence its nickname: "Turkey Foot Grass." Big bluestem has an extensive root system that can extend down more than 10 feet. Each year, a third of these roots die, opening up channels for water. Plant in a moderate to wet soil for best growth.
Try this: Use it in an informal meadow with other natives to attract birds and butterfly larvae.
---
Scott Vogt is a horticulturist and grounds manager at Dyck Arboretum of the Plains in Hesston, Kansas.
Sources